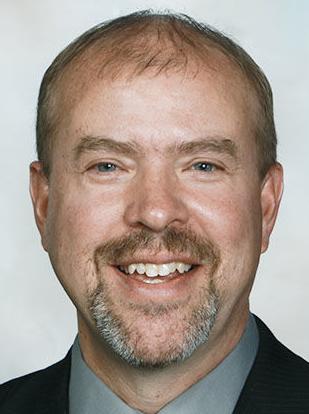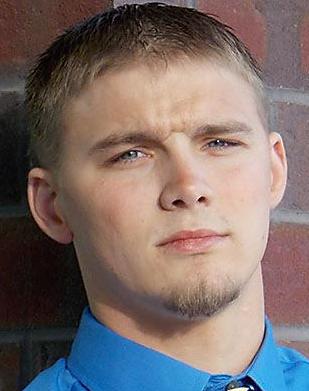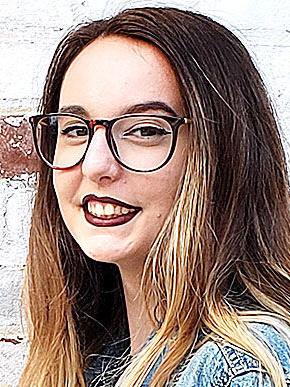 Four candidates are running for two seats on the Chippewa Falls school board this spring.
Incumbent Pete Lehmann, who was elected in 2011, will square off on the ballot against challengers Kevin Swift, who is president of the Booster Club, and Dennis Fehr, a town of Wheaton supervisor.
Another challenger is Chippewa Falls high school senior Jillian Raschke, who is a registered write-in candidate. Raschke was not 18 at the filing deadline, so she wasn't eligible to be on the ballot.
Amy Mason, a former board president, is not seeking re-election. Mason also was elected in 2011.
Chippewa Falls school board seats are three-year terms. There are no wards or districts; anyone who lives in the boundaries of the school district is eligible to run for a seat.
School board members earn $750 annually, with the board president earning $900, while the vice president, treasurer and secretary earn $800.
Each of the four candidates was sent an identical questionnaire. Here are their responses.
Why did you decide to run for the Chippewa Falls school board?
Fehr: I am most focused on tailoring our educational system to the individual needs of our children and preparing them for life after school.
Lehmann: Running for school board was an opportunity to use my experience gained from serving on the Village of Lake Board and using on the school board to represent the taxpayer.
Raschke: I decided to run for school board to bring in a younger voice. I hear firsthand from students what is going on within the schools, and I have more recently experienced the Chippewa Falls School District. I want to work to bring a young and fresh perspective to the board to best serve the district and community.
Swift: Since having my girls go through the Chippewa school district, I've always felt it was important to be a part of the process that helps develop, and grow, the very system my kids were involved in. I have been honored to be the vice president, and the current president, of the Chi-Hi Booster Club. Now, as my term there comes to an end, it would be an honor to have a seat on the school board to continue that opportunity to not only give back to the community, and district, that my kids grew up in, but to hopefully help it grow for those kids who have yet to be a part of it.
What personal qualities do you possess that would make you a good choice to be a board member?
Fehr: I often see solutions and opportunities in situations where others do not. I think we have an extraordinary opportunity to focus our education on real world issues and prepare our students for any avenue they wish to pursue.
Lehmann: The ability to create win/win situations out of difficult decisions. Best decisions are generally found after weighing out pros and cons and developing a compromised answer.
Raschke: I am an open-minded, well spoken young individual who has the best interests of others in mind. I have thoroughly researched the current issues and governance that the board acts on and uses. I have passionate opinions, but can always see multiple sides to an issue.
Swift: I have been fortunate to have been involved in the business sector for the past 30 years, and in my growth in that area, I've had the privilege to lead many teams. I like to think that, through those many years of leadership, I now have the ability to take those skills into a number of different areas, including that of the school board. I am open to listening to new ideas and have a passion for the success of our kids. Being a leader, and a dad, I've learned that listening is the number one quality one can possess, and I've had a great deal of practice in this area. I hope to bring these qualities to the Chippewa Falls school board and help in its success.
Now that the referendum has passed, what is the biggest challenge facing the school system?
Fehr: I think focusing our resources on creating individualized learning opportunities that extend beyond the classroom and into our communities is our most important task and this means we will need to change the way we look at education in some respects.
Lehmann: The biggest challenge for public education is still the same, providing a safe environment for teachers to provide our students a quality education. The referendum addresses our immediate building needs but there will be ongoing maintenance needs and new services being offered through a grant. Addressing these items in our existing budget will be a challenge.
Raschke: Currently I believe that the next biggest issue facing the school system is without a doubt the COVID-19 virus and how curriculum can be altered to work online. This also includes how we are going to provide education while also protecting the health and safety of all students.
Swift: The educational landscape has changed so much over the last 5-10 years, that it involves so many components. Obviously, funding is a concern, as we continue to look to ways to find room for our kids to not only learn, but be able to enjoy, and participate in, any number of extra-curricular activities. Also, preparing our students for life beyond school has seen a dramatic shift as well. Gone is the hard-line approach to 4-year degrees, opening up new avenues and disciplines that were not as common place many years ago.
Why should the public vote for you?
Fehr: I am not afraid to be the first or propose something new if I believe it would benefit our students, communities or school system. Many times, I have found we continue doing the same things not because they are the best but because that is what we have always done. If we want to have the best education system, we should not be afraid to do things differently when the opportunity arises.
Lehmann: Representing all stake holders on the school board is important. This means providing an excellent education system and doing it within our means. Developing solutions that meet our teachers, students, parents, and taxpayers' goals.
Raschke: The board needs fresh and open-mined individuals who will best serve the community and the district. I believe that since I am a young individual, I will be able to best provide that new, fresh perspective the board needs. I want to work to provide the best for the students.
Swift: We have an amazing community here, in Chippewa Falls, and I am honored to be a part of it. I would like them to know that, although there are always going to be challenges that need to be faced, that I will always look to the welfare of our kids, and how we can best benefit them and prepare them for life beyond high school. I believe that finding the balance between community interests, staff needs and student safety and educational resources will always be in the forefront of my decisions, and I will do everything I can to ensure all of those needs are met.
Get Government & Politics updates in your inbox!
Stay up-to-date on the latest in local and national government and political topics with our newsletter.