The Chippewa County Board approved a resolution Tuesday that asks the Legislature to allow all counties to approve a half-percent sales tax to help pay for roads and bridge projects.
The measure passed on a 6-5 vote, with four board members absent.
County Administrator Randy Scholz discussed the proposal at the December board meeting. The sales tax in Chippewa County is 5.5%. Scholz said that an additional half-percent sales tax could generate anywhere between $5.25 million and $5.8 million in revenue.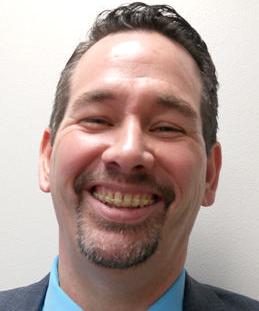 The resolution will be sent to area legislators, the governor's office and the Wisconsin Counties Association. There isn't a bill in either the Assembly or Senate that matches what Scholz has outlined.
"Obviously, this is a long way from getting it done. And this would just be an option for counties; they wouldn't have to do it," Scholz said.
The county is averaging repaving 8.9 miles of highways each year, meaning the road system would be replaced every 55 years. However, it is recommended roads be repaved every 25 years, the resolution states.
Board member Dean Gullickson of Tilden spoke against the idea, saying the Legislature needs to figure out a better way to fund transportation.
"I think it's a disgrace," Gullickson said. "I don't believe a half-percent sales tax is the answer. A half-percent sales tax, what is that going to do to our economy? If we adopt it, and Eau Claire County doesn't, are people going to go to Eau Claire (to shop?)"
Boyd resident Henry Shakal, a former county board member, also spoke against the idea at the beginning of the meeting. He criticized past state and local officials for not raising the fuel tax, saying it has placed counties in a difficult situation.
"They don't want to do their jobs," Shakal said of the Legislature. "Putting a half-percent sales tax on, I think that's wrong. I'm surprised this got out of committee."
The county has been exploring ideas on how to raise money to pay for road projects. The county's $10-per-vehicle wheel tax, which generated about $550,000 annually the past five years, expired at the end of 2019. That money was specifically used for winter road maintenance, not road repairs.
Chippewa County is spending about $4.4 million for road projects annually, between levy and sales tax dollars, state and federal aid, and borrowing. A proposal Scholz shared with the board in October recommends increasing the road funding to $7.99 million a year, nearly double the present amount.
Get Election 2020 & Politics updates in your inbox!
Keep up on the latest in national and local politics as Election 2020 comes into focus.