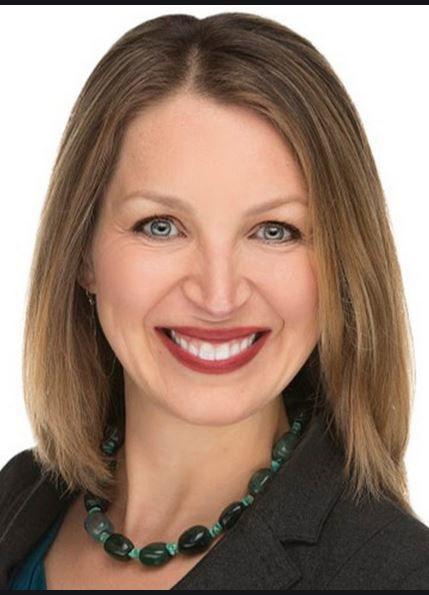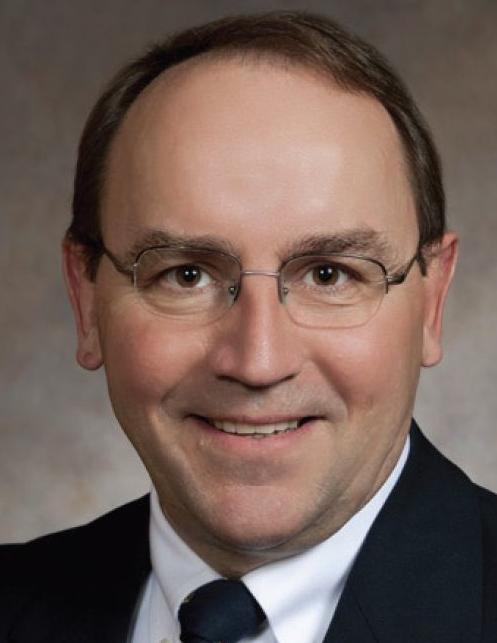 Polling places in the 7th Congressional District are stocked with masks, gloves and hand sanitizer. Plastic shields or curtains will separate workers from voters at many sites in northwest Wisconsin on Tuesday.
Welcome, again, to voting during the COVID-19 pandemic.
Wausau school board member and law professor Tricia Zunker, a Democrat, will square off with Republican State Sen. Tom Tiffany of Minoqua in Tuesday's special election to fill the vacant U.S. Congressional district seat. The seat was held by Rep. Sean Duffy, R-Wausau, who resigned last fall. The district covers all or parts of 20 counties in northwest Wisconsin.
Barron County clerk DeAnn Cook was printing poll lists Friday morning, making final preparations for Tuesday's special election to fill the vacant seat in the 7th District.
Cook said she has 10 National Guard troops ready to assist at polling places in the county if there is a sudden shortage of poll workers. However, Cook is confident that the election will go smoothly, as all municipalities county-wide will be open.
"We're good," Cook said. "Everyone seems prepared."
Cook said absentee ballots are up; when counties mailed out ballots for the April general election, they also sent out ballots for this special election. It is unclear if voters are mailing those ballots back or will simply opt to show up to vote.
"We're a county that has traditionally been low-absentee," Cook said. "It's way higher (than normal years). I expect it to be higher."
Each polling place will repeat the precautions that were taken in April to protect workers and voters because of the COVID-19 pandemic, she added.
"I'm sure they all are looking at their processes and are planning accordingly," Cook said. "They really stepped up well. I think they all feel more prepared."
In April, Barron County saw 30% of eligible voters cast a ballot, including 44% of registered voters, totaling 11,124 ballots cast countywide.
"I'd be surprised if we don't hit 10,000," Cook said of Tuesday's turnout. "We didn't predict as many would show up in April as they did."
Cook said a lot of people will come out to vote because they are looking for a reason to get out and be social with others.
"I think people are very ready to say, 'I'm ready to live again,'" Cook said.
Rusk County Clerk Loren Deebe also said she has five National Guard troops slated to arrive Monday to help. All 33 municipalities will be open Tuesday.
"We have two municipalities that are short on poll workers," Deebe said. "We have some dedicated workers up here."
Deebe isn't sure what turnout to expect.
"It's hard to tell, especially with the amount of absentees," Deebe said. "It's hard to say an accurate percentage. We have a lot (of ballots) that were issued out, that went out with the April ballots. But a lot fewer have come back than in April."
Much of Chippewa County, except Chippewa Falls, is in the 7th Congressional District. Chippewa County clerk Jaclyn Sadler said there are 35,883 registered voters countywide, but just 14,620 registered voters who live in the 7th District.
"They've had a lot of absentee ballots," Sadler said. "I don't anticipate a huge turnout. People know this contest will be on the August (primary) and November ballots again, so there is some confusion."
Sadler said she opted not to use any National Guard troops; if she had a shortage of poll workers, she would call on poll workers in the southern part of the county who don't have an election that day.
Chippewa County did combine voting places in the towns of Goetz and Delmar, but that was because there are so few voters in those towns; it wasn't because of COVID-19 concerns, she said. She doesn't anticipate coronavirus fears will keep people from voting.
"People are just tired of being at home," Sadler said. "I don't think COVID-19 is going to keep them from going to vote."
Like other clerks, Sadler said they've provided cleaning equipment and protective gear to each polling place.
"We are encouraging no poll workers over 60," she said.
Sadler is aware there has been some confusion about the boundaries that split the 3rd and 7th Congressional Districts. She pointed to a large Tiffany sign placed in the village of Lake Hallie, although that municipality is in the 3rd District. Sadler said she has heard from town clerks who say they are fielding calls asking if their residence is in the 7th District. She encouraged people to call if they have questions.
Get Government & Politics updates in your inbox!
Stay up-to-date on the latest in local and national government and political topics with our newsletter.