When U.S. Rep. Sean Duffy announced last fall he was resigning from his seat representing the 7th Congressional District, it surprised many people.
Duffy, R-Wausau, said he decided to step down to spend more time with his family, including a ninth child who was going to be facing some health issues.
Duffy's seat will be filled in the May 12 general election. Four candidates are running for the seat: two Republicans and two Democrats. A primary will be Tuesday, Feb. 18, to narrow the field to one candidate from each party.
On the Democratic side, Wausau school board member and law professor Tricia Zunker will face Lawrence Dale, an independent insurance agent from Eagle River.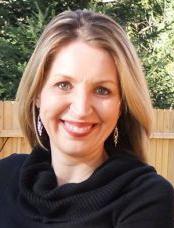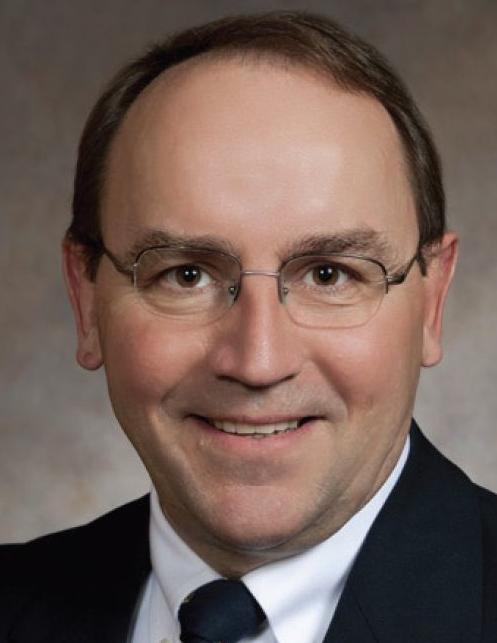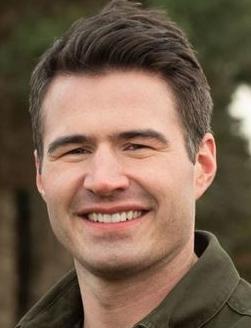 On the Republican ticket, State Sen. Tom Tiffany of Minoqua is squaring off with U.S. veteran Jason Church of Hudson.
Each of the four candidates responded to an identical questionnaire sent to them in early February. Here are their responses.
Why are you the best candidate to represent the 7th Congressional District? Talk about your qualifications and background that shows you are the best candidate.
Dale: My focus is on diversifying the 7th's economy and keeping it green. My platform calls for a Green New Deal that will attract new farmer businesses by building a series of small slaughter meat processing micro- facilities to exploit high demand, value-added family farm raised meat products. I completed a feasibility study for such a facility(s) vetted and found to be commercially viable by an agriculture economist.
Zunker: I was born and raised in Wausau. I am a member of the Ho-Chunk Nation. I come from generations of dairy farmers. I grew up in a strong union household. I am a first generation college graduate with a degree from UW-Madison. I earned a law degree from UCLA. I am associate justice on the Ho-Chunk Supreme Court, currently in my second elected term.
I am also president of the Wausau school board. I teach law classes at one law school and two universities from my home office in Wausau. I am a solo parent with an amazing nine-year-old son. I have a demonstrated record of public service and have been a hard worker my whole life. I refuse to accept corporate PAC money and will be accountable only to the people. I'm ready to get to work.
Church: While leading men in combat, I had to make life or death decisions knowing that my choices affected someone's loved one. I'm not afraid to go to Washington, D.C., and make tough decisions on behalf of Wisconsin's 7th Congressional District. I know that a bill is more than words on a page, it's people's livelihoods.
Tiffany: As a husband, father and small businessman who grew up on a small family farm with my seven brothers and sisters, I am uniquely qualified to look out for Wisconsin taxpayers and families to ensure their voices are heard at the U.S. Capitol. Actions speak louder than words. I've worked to cut $13 billion in taxes, defund Planned Parenthood and protect our 2nd Amendment rights. I've done it at the State Capitol, and I will bring the same action to Congress.
If you had been in Congress, based on what you have read and observed, would you have voted to impeach President Trump? Do you believe he made a "perfect call" to the Ukraine president, and did nothing improper?
Dale: The evidence was overwhelming to impeach and removal of Trump from office for bribing a foreign government to interfere in our 2020 election and using the withholding of U.S. military aid to accomplish this end (thereby undermining American security interests in the Ukraine). The fact that no witnesses or documents were allowed by the U.S. Senate's "Kangaroo Court" trial illustrates that the Republican majority have put party before country and violated their oath to be impartial.
Zunker: It is disappointing to see the proceedings devolved into partisan politics. Each and every one of those leaders took an oath to uphold the Constitution — which is the supreme law of the land — and that oath should have been upheld. Here, facts did emerge which required a vote in support of further fact-finding, as a matter of constitutional duty.
Church: The Democrats have been calling for President Trump's removal since the day he was elected. I would not have voted for his impeachment. Democrats wasted years trying to impeach the president instead of working for the American people.
Tiffany: No, I would not have voted to impeach President Trump. Impeachment has always been Democrats' attempt to undo the president's fairly won election, not actual wrongdoing. I am confident Americans will see through this sham and re-elect President Trump this November because of the president's record of defeating terrorists, passing good trade deals and sparking economic growth.
If elected, what would you do to help farmers who have struggled recently? Changes to tariffs? More federal aid?
Dale: My number one objective once elected to Congress would to enact legislation for a moratorium on any further expansion of Industrial dairies and factory farms in general. The Republican leadership and Biden Democrats have greased the skids and consciously abused their power to destroy family dairy operations by manipulating the raw milk market in favor of their campaign financing backers, big agribusiness.
Zunker: I will advocate for access to competitive markets, incentives for use of sustainable, renewable energy, elimination of predatory business practices that hurt our small and mid-sized farmers, funding for mental health assistance for our farmers and broadband access that is needed throughout the 7th District. And we must support our small businesses because when we support our small businesses, we support our farmers.
Church: We need to reevaluate our trade agreements to make sure our farmers are able to sell their products to open foreign markets. The USMCA was a huge victory in that regard as dairy farmers are now able to sell more products to Canada. As President Trump negotiates future phases of a new trade deal with China, tariffs will be lessened and farmers will see more relief.
Tiffany: As I've talked to farmers over the last year, I continue to hear they want greater access to broader markets. I'll work with President Trump to build on the successes of the USMCA trade deal and phase one of the China deal to provide Wisconsin farmers more opportunities to sell their products to people around the world. For too long, our farmers have suffered because we have let other countries take advantage of us with costly tariffs on American goods. In Congress, I'll work to right these wrongs.
What health insurance changes would you support?
Dale: I support Bernie Sanders and the Medicare for all plan (M4A). This would make health care a right, not a privilege. No more deductibles, co-pays, HMOs or patching up Obamacare. M4A would be paid for by a wealth tax on Wall Street that has made a fortune putting together deals that shipped over 50,000 good paying manufacturing plants to China and Mexico as it threw 3.5 million Americans out of work.
Zunker: Health care costs are out of control. We need accessible, affordable health care and need to ensure people with pre-existing conditions are covered. We must also ensure affordable mental health care. The cost of prescription drugs continues to skyrocket and we must take on Big Pharma and lower the cost of prescription drugs. We must also ensure that rural hospitals and related necessary services are properly funded.
Church: Finding ways to increase competition is essential for fixing health insurance in the United States. In Congress, I will support the purchase of insurance across state lines and price transparency.
Tiffany: Socialists like Bernie Sanders and Elizabeth Warren want to enact a Medicare for all plan that would bankrupt taxpayers with its $34 trillion price tag and result in Medicare for none. Instead, we should insert more choice, competition and transparency into health care so that Americans can get better access at lower costs. As a small businessman, I've seen these free-market principles in action as they help create significant savings and improve health outcomes.
With the national debt now over $22 trillion, what changes would you support to reduce the debt?
Dale: We reduce the national debt by closely examining expenditures, especially in the Pentagon budget that can be cut without undermining our national security. Nor can we continue subsidizing the oil industry or continue letting banking industry, big pharmaceutical and other companies like Amazon avoid paying their fair share of taxes.
Zunker: We need to close corporate tax loopholes. We also need to make sure the millionaires and billionaires pay their fair share in taxes. And we need to bring our servicemen and women home. We should not be spending money on never-ending foreign conflict.
Church: Our top spending priority should always be our national defense, and a crippling national debt threatens that. We need to enact pro-growth policies, like lower taxes, so that families and businesses can thrive.
Tiffany: One of the reasons I became a citizen legislator was to address the state's crippling budget deficits, and in Wisconsin, my colleagues and I managed to eliminate our state debt, cut taxes by $13 billion, and now we have the highest rainy day fund in state history. The federal government has a spending problem, and we can start to address this by eliminating fraud and abuse in our welfare programs and ensure only the neediest are getting a hand up. Furthermore, we must look at systemic changes that would impact spending. We can do this by relocating some federal agencies out of the swamp and into the country, closer to the people they regulate, and removing outdated requirements that substantially and artificially increase the cost of every building project that uses federal dollars.
Should the U.S. continue to spend money on building a wall along the southern border with Mexico? What could or should be done differently?
Dale: No wall on the border. We need to crack down on U.S. employers who fail to ensure that their job applicants are in the U.S. legally. And give the Dreamers legal status.
Zunker: No. This is a waste of resources. We must prioritize our spending. I also do not support separating children at the border. What is happening at the border is inhumane.
Church: Building a wall along the southern border is essential for stopping illegal crossings and for the security of our country. The wall is just one component of comprehensive immigration reform. We need to remove incentives for illegal immigration and abolish sanctuary cities.
A nation without borders is not a nation. Yes, we should support President Trump and his efforts to build the wall on our southern border to stop the scourge of drug and human trafficking that affects Wisconsin families. I have the support of several local county sheriffs because they know I will work hard to combat the drug epidemic and curb human trafficking. Innovative reforms, such as repealing the Davis-Bacon law that artificially increases the cost of building the wall, should be implemented so that it can be built economically.
What are top issues for you if you are elected?
Dale: Moratorium on industrial dairies/factory farms and supply management policy to save the remainder of our family-run dairy operations. Medicare for All, Green New Deal for the 7th to include developing hemp production. Legalize marijuana to create more green businesses and prevent the criminalizing of a substance that has no medical or scientific evidence that it is harmful. Universal background checks on all firearm sales, and a ban on the sale of assault rifles. Free Universal Pre-K. Free quality child care for working parents. Free state university and public trade school education; Reimbursement and forgiveness of higher education-related debt.
Zunker: We need affordable accessible health care. We need to take on Big Pharma and drastically lower the cost of prescription drugs. We need to protect the environment. And we need campaign finance reform so we have representatives who are accountable to the people and not the corporate interests.
Church: Strengthening our economy and military and supporting our veterans are some of my top issues. Dairy farmers in Wisconsin have been struggling, but the USMCA and trade renegotiations with China are helping alleviate this stress. As a veteran, ensuring the security of our country and the health of our returning military personnel is extremely important to me.
Tiffany: My top issue is stopping the creep of socialism into our country and ensuring that the opportunity I had as a kid to reach for the American Dream remains for our children and grandchildren. To ensure this, we must also work on decreasing taxes, lowering the federal debt, and require congressional approval of burdensome regulations, as we did in Wisconsin. Another top priority of mine — that significantly impacts northern and western Wisconsin — is delisting the gray wolf so that Wisconsin can manage its currently out-of-control predator population.
hy should people vote for you Feb. 18?
Dale: I am a FDR/ Sanders Democrat, not a Biden Democrat like my opponent. Importantly, I believe healthcare should be a right, not a privilege.
Zunker: We are more alike than we are different here in Wisconsin and one thing I am hearing out on the campaign trail is that people are tired of attacks and gridlock. I am too — I am a determined woman and just want to get to work for positive change here. I work well with people on different sides of the political spectrum and that is achieved through respectful communication, listening, and going to the facts and data to determine the best possible outcome. I am committed to working across the aisle to achieve bipartisan solutions that will make life better here in Wisconsin.
Church: I'm a fighter. Right now our values in northern Wisconsin are under attack by coastal elites who are trying to change our way of life with radical proposals like the Green New Deal and Medicare for All. In Washington, I will fight for the people of the 7th District to protect our conservative values.
Tiffany: President Trump needs a strong ally to work with him in Congress to keep America great, not only for us now but for our children and grandchildren. When I got into politics, I did so as a father and a small businessman concerned for my community, and I delivered on my promises. Wisconsinites can count on me not just because of my words but because my words come with action. I won't apologize for or compromise our Wisconsin values — I'm pro-gun, pro-life, pro-Trump, and will always put Wisconsin first.
Get Government & Politics updates in your inbox!
Stay up-to-date on the latest in local and national government and political topics with our newsletter.