MADISON — State legislators in Wisconsin are among the highest paid in the country, according to an analysis by The Badger Project.
That's one of a few eyebrow-raising facts about the Wisconsin Legislature when compared with legislatures from other states.
Wisconsin state senators and representatives make a base salary of $53,000 per year, ninth highest among the 50 state legislatures.
And Wisconsin is one of the smallest states to have a full-time legislature. At about 5.8 million residents, Wisconsin ranks 20th in population and yet finds itself in the same position as much larger states — including California, New York, Illinois, Pennsylvania, Michigan, Ohio and Massachusetts — when it comes to employing full-time lawmakers.
Being a well-paid, full-time legislator in a state may be good work if you can get it. But it also can be a dubious distinction, especially when compared to other legislatures.
Take New Hampshire, for example, where lawmakers earn $100 per year, or New Mexico, where legislators are unpaid.
California and New York legislators, who earn about $110,000 a year, collect the top salaries in the United States. Pennsylvania and Michigan follow, at about $89,000 and $72,000, respectively.
By comparison, U.S. senators and U.S. representatives earn $174,000 per year.
Pay is so low for lots of politicians in state houses across the country in part because many legislator positions are part-time jobs, requiring minimal time from the elected officials. Many states pay their legislators by the day. In Kansas, the rate is about $90 per day.
Wisconsin's situation is a little more nuanced.
Though lawmakers' $53,000 annual salary may be on the high end for state legislator jobs, it's less than the state's median household income of $56,759, according to the U.S. Census.
"I have a good handle on what people make and what salaries are out there," said state Rep. Mike Rohrkaste, R-Neenah, who spent more than 20 years as a human resources manager in Wisconsin before joining the legislature in 2014. "If you want good people to go into the Legislature, $53,000 is not a lot of money."
Wisconsin state legislators also can claim per diem and mileage payments to cover their expenses for time in Madison. They can collect between $58 and $115 per day, depending on factors such as where they live, whether they stay the night and in which house they serve. Some legislators claimed an additional $10,000 or more in per diems in 2018, according to the Wisconsin State Journal.
And some Wisconsin state legislators have second jobs that are compatible with their political duties. State Rep. Rob Swearingen, R-Rhinelander, owns and operates a supper club with his wife. Many legislators, like Assembly Speaker Robin Vos, R-Rochester, own and manage rental properties.
While Wisconsin's Legislature is considered full-time, the full state Senate and state Assembly only meet a few times each year. The state Senate has met six times this year, while the Assembly has met nine times. In 2020, an election year when politicians will be off most of the year to campaign, the full legislature will likely meet even less.
Members of the Senate and the Assembly have been on break since they passed the two-year budget in June, and they don't plan to come back until October, a schedule that has irked at least one state legislator.
"They say they are full-time, but they really aren't," said Ed Miller, a political science professor at the University of Wisconsin-Stevens Point.
Legislators also must attend meetings of the committees on which they serve. But unless a legislator is in the leadership ranks or sits on the time-intensive and powerful budget-writing Joint Finance Committee, as Rohrkaste does, actual assigned work time is limited, Miller said.
Compared to other states, the National Conference of State Legislatures considers Wisconsin "full-time lite" in its job-time requirements for legislators.
While legislators in Wisconsin may have less assigned work time than other states with full-time legislatures, they have plenty they can do in their roles as public servants.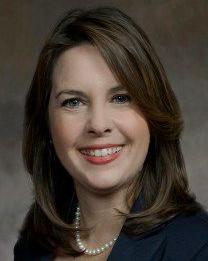 "It's not just writing bills and making laws," said state Rep. Dianne Hesselbein, D-Middleton, a legislator who doesn't work another job. "It's also trying to solve people's problems."
Lawmakers can engage heavily — or lightly — in researching possible legislation, meeting with constituents, campaigning, and attending community meetings and events in their district.
"Candidly, a legislator doesn't have to go to them, but you're supposed to," Rohrkaste said. "Most legislators attend those type of events because it helps them be better legislators. And it also, candidly, helps them to get re-elected."
In a 2002 survey of state legislators, more than half of the 51 elected officials from Wisconsin who responded said the job essentially required 40 hours per week. The national average was about 32 hours per week.
As the political climate has evolved, so has the job. Intense partisanship and the enhanced power of leaders in both houses has changed what many legislators can hope to accomplish, Miller said.
"If a legislator is not on the Joint Finance Committee and is of the minority party, he or she is wasting gas to drive to Madison," he joked.
Hesselbein, a Democrat and a member of the minority since she was first elected to the Assembly in 2012, said Miller was "absolutely wrong."
"It is not a waste to represent the people that sent you here," she said. "There's a lot going on in committees that you can work through. There's a lot you can try to do to accomplish across the aisle."
After building relationships with politicians across the aisle, Hesselbein noted that she has seen the Republican majority pass several of her bills, including one that allowed for the creation of philanthropic, for-profit B corporations, and another that gives veterans priority in signing up for college courses.
Wisconsin state legislators crafting bills are aided by what is considered one of the most professionalized legislatures in the country, said Barry Burden, a political science professor at the University of Wisconsin-Madison.
Unlike many state legislatures, Wisconsin provides its elected officials with paid staffers, as well as research bureaus in the Capitol that can answer legal and fiscal questions.
Ultimately, the "full-time" and higher-paid legislature means elected officials can be more available to their constituents, as they don't have to work another job along with their government duties.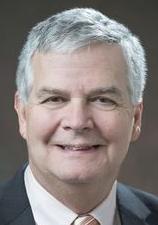 State Sen. Jeff Smith, D-Eau Claire, has devised a novel approach to accomplish that.
When the weather allows, Smith said he parks his red Dodge pickup at busy intersections in his district, then flips up a sign attached to the truck.
"Stop and talk to your state Senator Jeff Smith," it reads.
"If you're dedicated to this job, you're full-time available to all your constituents and your staff so that we get things done," said Smith, who doesn't work another job.
Peter Cameron is managing editor of The Badger Project, a nonpartisan, citizen-supported journalism nonprofit that investigates Wisconsin state government. He can be reached at pcameron@thebadgerproject.org.
Get Government & Politics updates in your inbox!
Stay up-to-date on the latest in local and national government and political topics with our newsletter.