CASHTON — Eighteen months ago, Jim Norton and his wife, Cindy Bergum, were sharing an active and vigorous life.
Today, Norton is grateful to be alive and thankful for the many people who paved his long and arduous journey back home.
Representatives from Disabled American Veterans traveled to Norton's home Wednesday and presented a check for $10,000 to upgrade the home's heating and air conditioning system and install a sophisticated air purifier. The equipment is necessary because Norton recently underwent surgery for two lung transplants and a heart bypass.
"This is exactly what the DAV does — help a veteran in need," said DAV state Commander Ron Hilliard.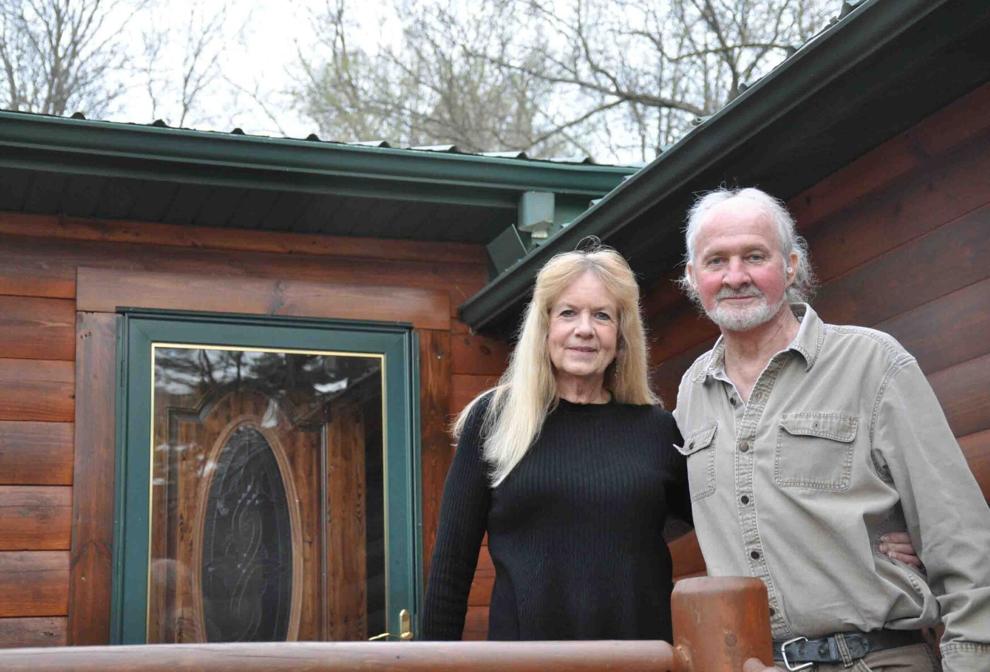 Until last year, Norton couldn't imagine needing help from a veterans organization. He had spent the last three decades building wood furniture and log homes, including the home where he and Bergum live north of Cashton.
Before Norton became a home builder, he served three years in the U.S. Army. He enlisted in 1975 because he was a "smart-ass kid" with limited job prospects. He said his attitude changed "the first time I met a drill sergeant. These guys were just back from (Vietnam), and they weren't afraid to knock you down."
Norton accepted the discipline because "they were training you to be a team." After basic training, he was assigned to Fort Sill, Oklahoma, where he spent the next three years maintaining Chinook helicopters.
After his enlistment was up, he returned to Wisconsin. He and Bergum have been together for 26 years, and the two enjoyed an active lifestyle that included gardening, cooking, camping, traveling, hosting their nine grandchildren and tending to their 6-acre property.
Until last year, there was nothing to suggest Norton was in poor health. He hadn't seen a doctor in two decades and had never been admitted to a hospital.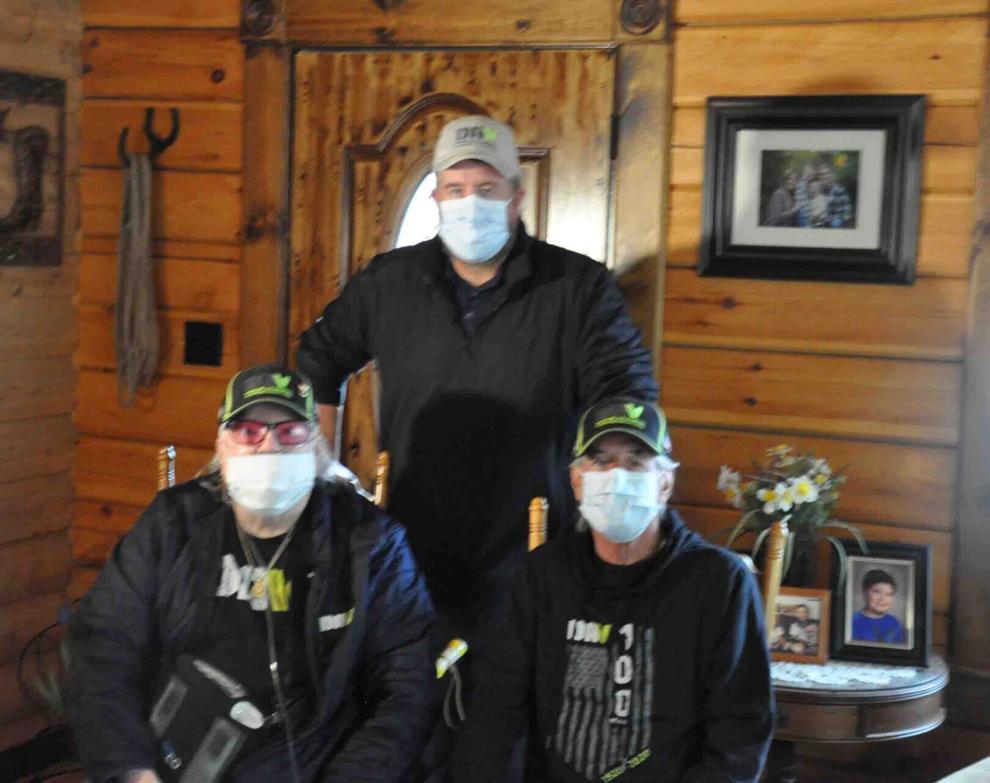 "He was doing things all the time," Bergum said. "He was active and working every day."
That was before he developed a chronic cough.
"A year and a half ago, I starting getting a cough and getting tired," Norton recalled. "At first, I thought it was nothing, but it kept getting worse and worse."
He finally sought medical assistance in May 2022, and it was discovered his blood pressure had skyrocketed. He then contacted the VA, which diagnosed his condition as pulmonary fibrosis, or a hardening of the lungs. He was told a transplant was necessary to extend his life.
"That was a kick in the chest," Norton said. "I knew the transplant was the last deck of cards I could play."
In December 2022, Norton was told his lungs would cease functioning in four to six months. He was placed on a transplant list Jan. 12, and it didn't take long for the couple to get the call they hoped for.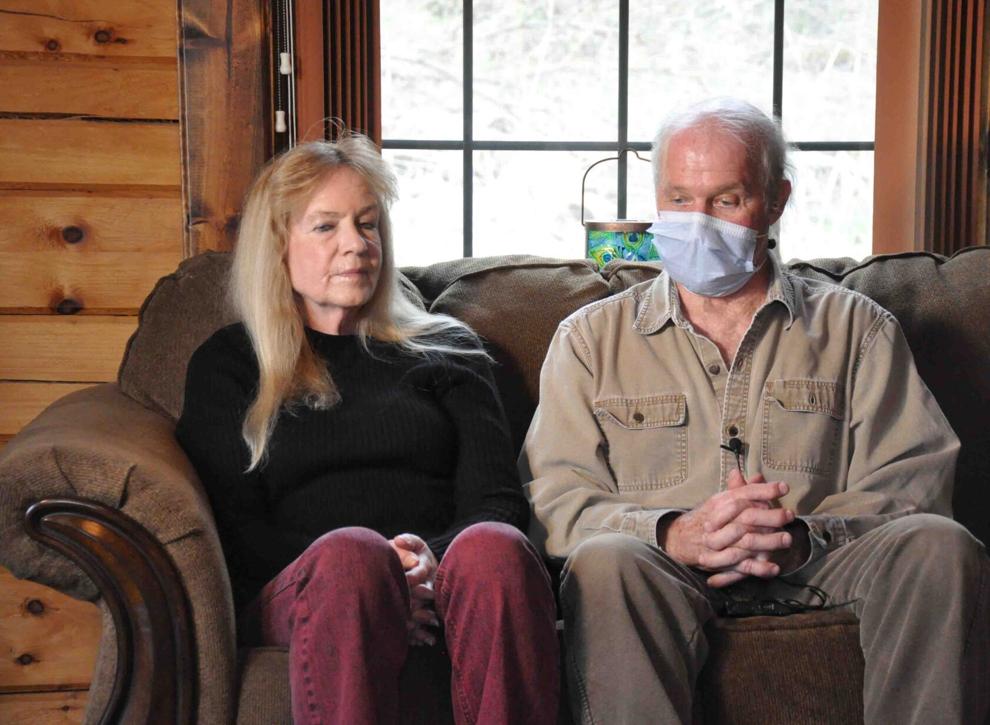 "It was Saturday morning, the 28th of January," Norton said. "They said they found a couple of lungs for you. I thought I was only supposed to get one, but they told me I was getting two."
Since organs have an extremely short shelf life, Norton and Bergum had to drop what they were doing and immediately head to University of Wisconsin Hospital in Madison.
"I got up, made us breakfast, and we were on the road," Norton said.
Norton went into the operating room at 3 p.m., and his nine-hour surgery began three hours later.
Norton spent the next 13 weeks in Madison. After five days at UW, he was transferred to the Madison VA hospital. He was impressed by medical personnel at both hospitals and the teamwork between the two facilities.
"They are two of the finest organizations I have ever worked with," Norton said. "I never a met a disgruntled worker or somebody who wouldn't help you. The nurses, the CNAs, the doctors — I've never seen people who work as hard as they did, and they never complained about it. Every day I thank them."
Norton said nearly every hospital employee thanked him for his military service.
"I told them you people are the heroes," he said.
He returned home April 29 to a welcoming committee that included his sister and brother-in-law, Janet and Larry Buckley, who traveled from California to assist with Norton's recovery, and a rambunctious Australian shepherd who missed his companion.
Norton said recovery is going according to schedule. The doctors had Norton up and walking within a day of the surgery, and he takes two walks a day since coming home. He travels to Tomah Health for physical therapy.
He still can't perform heavy physical tasks but is already doing lighter work around around the house.
"I can still cook," he said. "We love cooking together."
Norton said the doctors told him "it could be a year before I get back to being more normal." One of his biggest adjustments will be wearing a mask.
"This mask is my new best friend," he said. "If I go anywhere — the store or anywhere else — I have to wear a mask."
Bergum said her husband "is a pretty good patient."
"I just do whatever he asks me to do," she said. "We work well together. I'm just happy he's home. It's been an emotional roller coaster."
Norton said his wife has been "wonderful" during his medical challenge.
"The most wonderful thing is being back here with Cindy," he said. "Every day I wake up and fall in love with her all over again."
Funds for the air purifier came from DAV Chapter 12, which has received a considerable number of major donations over the past few years. Three military veterans — Darrell Larson, Dennis Cheney and David Kidd — gave Chapter 12 a combined $250,000 in their wills.
Chapter 12 adjutant treasurer Mike West said the chapter has used the funds to purchase a shuttle bus that transports veterans to local VA hospitals and clinics. The chapter has also contributed funds to upgrade the golf course at the Tomah VA and purchase scooters for veterans.
"Most DAV chapters are lucky to have $1,500 in their kitty," West said. "We're one of the richest chapters in the United States. This lets county veterans know we have their back."
Hilliard said funds are having a big impact.
"Chapter 12 is doing a phenomenal job," Hilliard said. "It's incredible that we can help this family out."
Norton said he has emerged from the last 18 months with "a whole new mindset."
"I've learned not to take anything for granted" he said. "If you can put a smile on somebody's face or tell them to have a great day, that means a lot to people. I feel that all the people sitting in this room, that's the kind of people we are. If you can do that for other people, we would sure have a better world to live in."