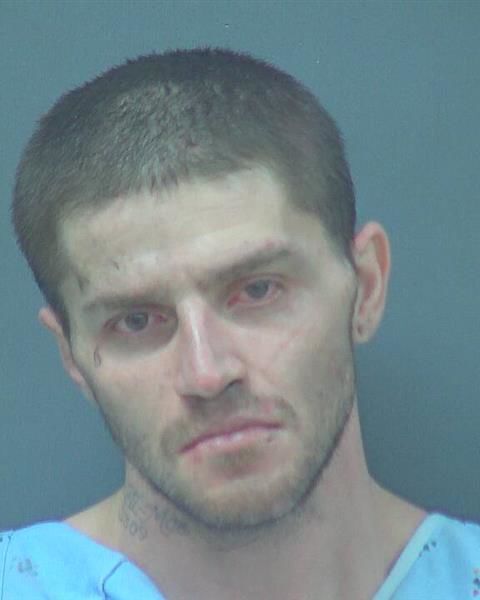 Members of the Chippewa Falls Police Department were led on a chase from Chippewa Falls to Eau Claire late Sunday night.
At approximately 11:09 p.m. on Nov. 8, a city of Chippewa Falls police officer observed a vehicle leave the roadway and strike property on Woodward Ave. at South Ave. in Chippewa Falls. The officer attempted to stop the vehicle and requested a registration check. The vehicle operator failed to stop and instead accelerated.
The ensuing pursuit traveled through the village of Lake Halle,the city of Altoona and the city of Eau Claire. Officers from these agencies and the State Patrol assisted in the pursuit.
During the pursuit several tire deflation devices were utilized, resulting in the deflation and loss of all four tires. Despite this, the operator continued to flee, entering the city of Eau Claire. Eventually, the operator lost control of the vehicle and crashed on Madison St. over the Chippewa River.
The operator continued pushing the accelerator, eventually causing the vehicle to catch fire. The operator exited the vehicle, however, he refused officers' commands to surrender peacefully. A kinetic energy projectile was utilized and the operator was taken into custody. The operator refused to identify himself, however, he was identified by police as Andrew Premo. He was transported to the hospital for medical precautions and then taken to jail.
No other occupants were in the vehicle. No other citizens or officers were injured in the incident.
Premo was not the registered owner of the vehicle. The registered owner of the vehicle had a Department of Corrections warrant and was on parole for attempted homicide and sexual assault. However, Premo had an active warrant for his arrest himself and is on parole.
This is the information made available by the Chippewa Falls Police Department at this point.
Time Capsule: Chippewa County through the years
Relive the sights of yesteryear through the Chippewa Herald's weekly Time Capsule series with short stories and photos of events and places provided from the Chippewa Area History Center.