Correction: The headline has been updated to reflect that Demond Dorsey was sentenced to 18 months in jail, not prison.
CHIPPEWA FALLS — An Illinois man who entered a hotel room in Lake Hallie in September 2017 and crawled into bed with a woman he didn't know and sexually assaulted her will serve 18 months in jail after being convicted Tuesday.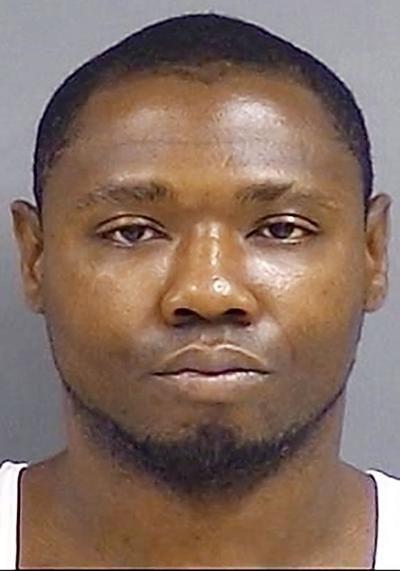 Demond H. Dorsey, 35, of East St. Louis, pleaded no contest in Chippewa County Court on Tuesday to fourth-degree sexual assault and to criminal damage to property.
Judge Steve Cray ordered the jail sentence, along with the requirement that Dorsey register as a sex offender for 15 years. Dorsey was given jail credit for time already served. He also must pay $3,479 in restitution and court fees.
At a hearing last month, Dorsey was considering entering a plea of not guilty by reason of mental disease or defect. Dorsey had requested to represent himself in court and signed a form that he understood what was occurring. However, Dorsey told Cray that he suffers from schizophrenia. Cray ordered an examination by a psychologist.
"The resolution took into account the totality of the incident, but it also took into account the mental health issues he has," Chippewa County District Attorney Wade Newell said.
Dorsey was originally charged with second-degree sexual assault of an unconscious victim. Newell said the plea deal holds Dorsey accountable and protects people from him in the future with the sex offender registration requirement.
Dorsey was arrested in Illinois in May 2018 and was extradited back to Wisconsin, where he was held in the Chippewa County Jail on a $10,000 cash bond.
According to the criminal complaint, the incident occurred on Sept. 24, 2017, at the Hampton Inn, 12707 30th Ave. A woman told authorities she was asleep in her room; when she woke up, Dorsey — who she didn't know — was lying in bed with her and touching her below the waist.
Police interviewed Dorsey, who said he was a registered guest at the hotel, and he got a key card from the front desk for that room. When he entered the room, he said the victim and another woman were sleeping in beds. He admitted he crawled into bed with the unknown woman for purpose of sexual gratification.