Eagle Scout Austin Schwiesow from Troop 120, Jim Falls, was awarded his Eagle Scout at a Court of Honor June 15 at the Veterans Housing and Recovery Program.
He is the grandson of Theresa Schwiesow.
For his Eagle project, he whitewashed the halls in the living quarters at the Veterans Home and put up the signs for each wing.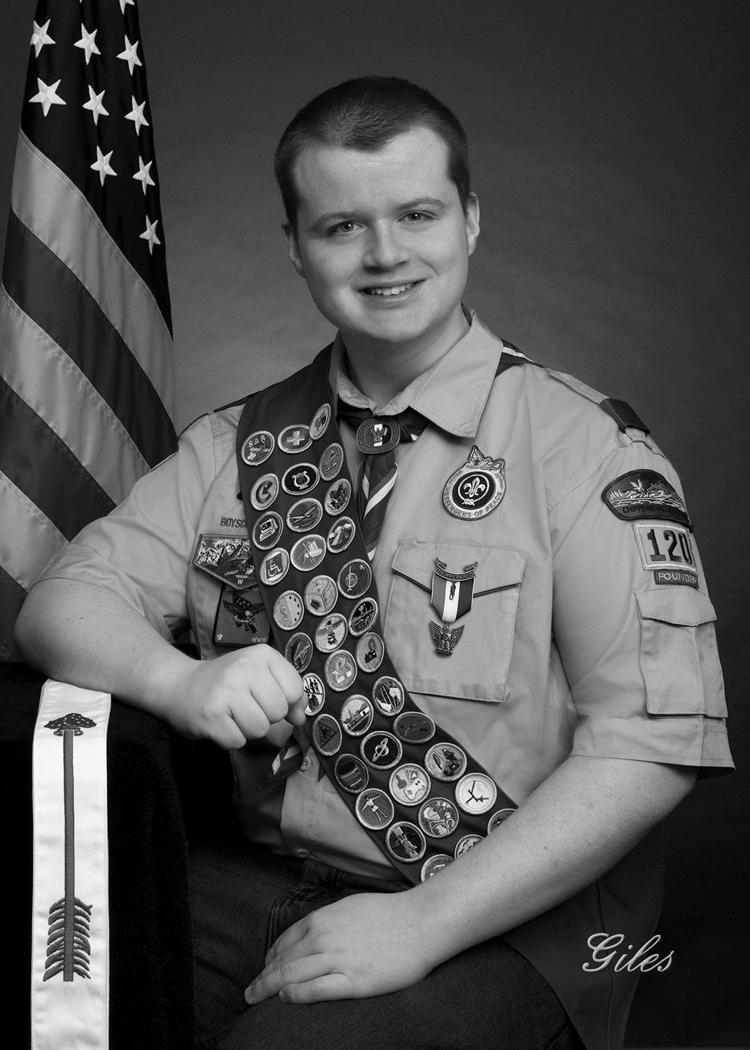 After he was done whitewashing the walls, one wall had a mural painted illustrating the stages of a veteran leaving the home to his/her return home.
Austin is the first generation in his family to obtain his Eagle Scout.
"My inspiration for this project came from my respect for the veterans that have given so much to allow me to live the way I do," Austin said. "I wanted to do something to thank those who have sacrificed so much for me, so I thought this project was a perfect opportunity to give back and show my appreciation for what our men and women in fatigues have to go through for the country they love. Someone once said that heroes don't always wear capes, and I believe that fully."
His sister, Serena Turnmire, is in Girl Scouts and is working toward her Gold Award.