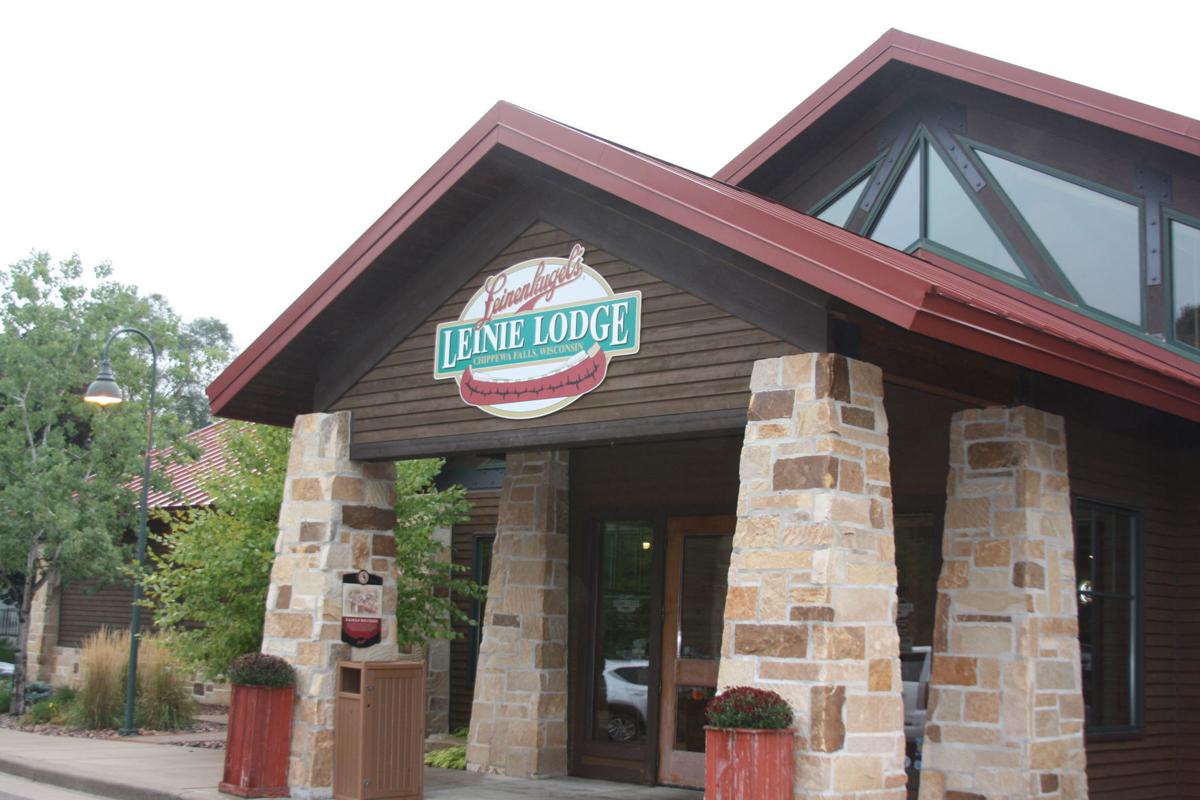 One of the historic sites in Chippewa Falls is open for business.
The Leinie Lodge, a bar and merchandise shop in association with the Leinenkugel's Brewing Company in Chippewa Falls, reopened Thursday. The business had been closed since March 15 due to COVID-19 concerns and is now reopened with a wide variety of safety measures in place.
Dick Leinenkugel, president and chief beer master at Leinenkugel Brewing Co., said being open again is a sigh of relief for the company and it is doing everything it can to keep patrons safe should they choose to come have a drink at the Leinie Lodge.
"Our brewery team has been working throughout the pandemic, but here at the Leinie Lodge we've been closed since mid-March," Leinenkugel said. "We're so elated to be back open. We put in a lot of new procedures to help keep our guests and employees safe. And if you're not feeling well, come back and see us another time."
Employees at the Leinie Lodge are required to wear facial masks and gloves to ensure every product and drink remains sanitary. In addition to this measure, stickers on the floor have been placed throughout the property to maintain six feet of social distancing, merchandise racks have been increasingly spread out, hand sanitizer is available at multiple locations and contactless door openers have been installed in doorways to enable you to open doors without touching the handles.
Lindsey Everson, Leinie Lodge store manager, said there is still seating inside and outside at the Leinie Lodge, so guests' ability to enjoy a cold brew at the store hasn't been hindered by COVID-19.
"You can still enjoy your beer and have a place to set it down," Everson said. "We won't have big communal tables for quite a while so we can keep everyone socially distanced, but we still have a great environment for you to come inside and enjoy the air conditioning while having a great beer."
Tours of the historic Leinenkugel's Brewing Co. facility will also return Monday, but will only take place outside of the grounds to ensure the brewing inside is not at risk.
After being closed for more than three months, Leinenkugel said he is glad to see customers' smiling faces again, and what will happen in the remainder of 2020 at the Leinie Lodge is still to be determined based on the state of COVID-19 in the area.
"It's been a lot of fun seeing everyone come back," Leinenkugel said. "As things change and we begin to find out how we can do things safely, we'll do some more events while properly socially distancing and using our grounds. We'll see where the next few months take us."
Concerned about COVID-19?
Sign up now to get the most recent coronavirus headlines and other important local and national news sent to your email inbox daily.