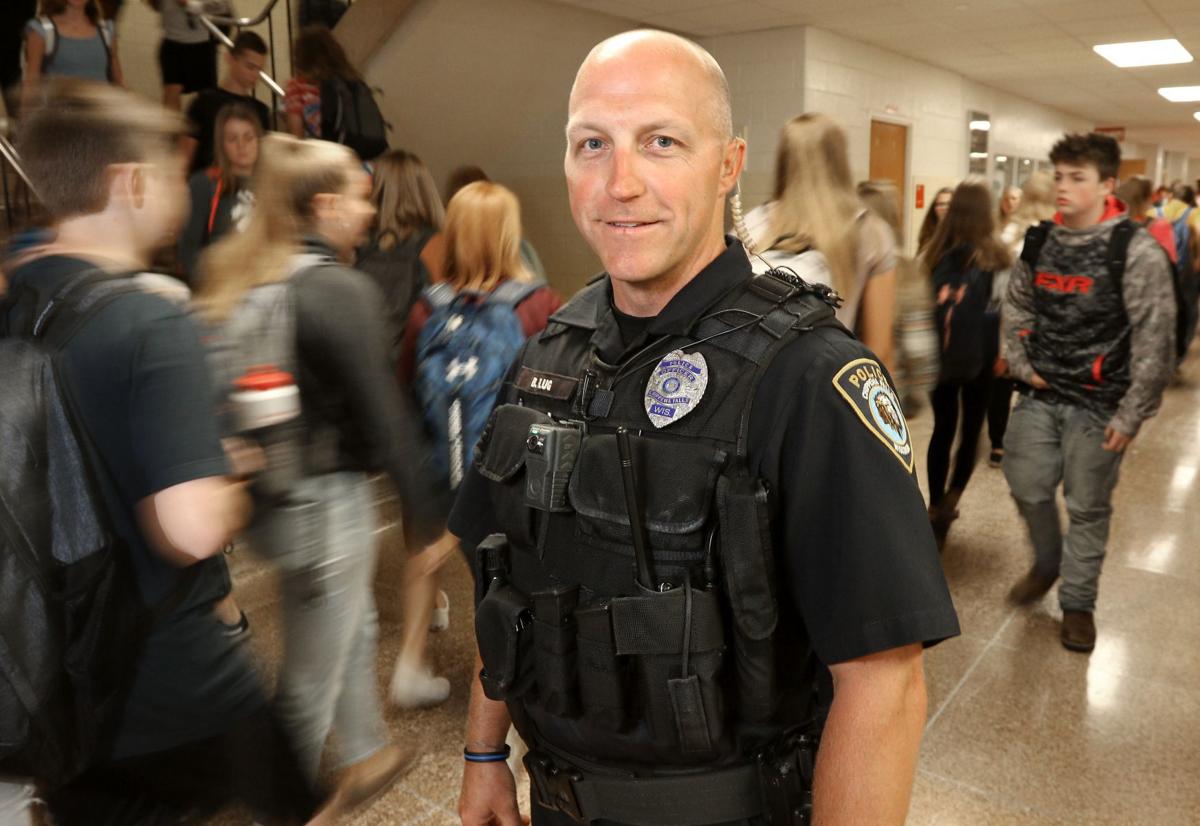 Brian Flug is upbeat about his new job as school resource officer in the Chippewa Falls School District. He officially began last week.
"There's a lot of interaction with the kids and just helping out," Flug said. "You're building that bond, that you are more than a police officer when you are at the school."
Flug, 39, applied for the SRO position when it was last open in 2016 but wasn't selected. He didn't hesitate to apply this year when the position became vacant again.
He believes he can bring a lot to the school. Flug is a Chippewa Falls native, and he graduated from the high school in 1998.
"I wanted more interactions with the future of our community, and I was interested because it's the school I went to," he said.
He added that it is a bit strange to roam the halls again, but he added that it is also bringing back some good memories of his time in school.
Police Lt. Brian Micolichek — who served as SRO more than a decade ago — praised Flug, saying he was the right candidate for the post.
"He's shown over the years he's committed to working with the school district and the students" Micolichek said. "He's easy to talk to. He has children. It's a natural spot for him to communicate effectively with students. He's got the right attitude for the job."
Flug replaces SRO Joe Nelson, who left the police department to become dean of students.
You have free articles remaining.
This is the 19th year that the Chippewa Falls Police Department and the Chippewa Falls School District have shared the cost of placing a full-time officer in the schools.
A three-year, $125,000 federal grant created the position in 2000. Since the grant ended, the district and city have split the cost of the officer.
Micolichek said it makes sense to have an officer working at the high school and nearby middle school on a full-time basis.
"There are 3,000 people up there between the two schools," Micolichek said. "It benefits us and the school having someone up there. It's a large population of people in close proximity."
Flug estimates he will spend perhaps 20% of his day at the middle school, as he wants to be visible in both buildings.
"The staff here is very supportive," Flug said.
Flug earned a two-year marketing degree at Chippewa Valley Technical College, then he went back in 2003 to earn his associates degree in criminal justice.
He briefly worked for the Colfax Police Department and served as a Chippewa County jailer for just over a year in 2006-2007. He joined the Chippewa Falls Police Department in spring 2007.
Like others, Flug said he wanted to become a police officer because he wanted to serve his community and uphold the laws.
"The best thing is the people we work with," he said. "The overall community support is very good."