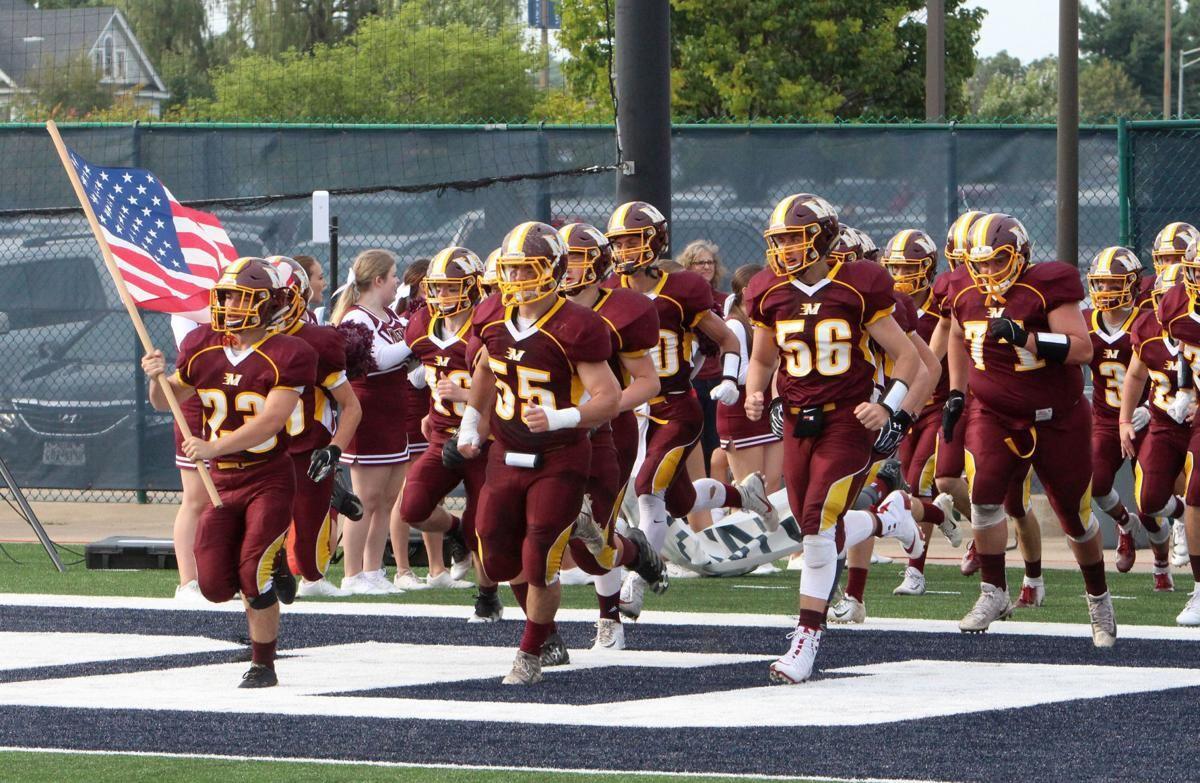 The latest Menomonie School Board meeting has yielded some important community updates pertaining to COVID-19 and its impact on the district.
Through the first two weeks of classes, there have been zero new cases of COVID-19 reported in the Menomonie School District, district administrator Joe Zydowsky said.
He said the lack of new cases spread through the schools can be attributed to the following of safety guidelines and conscious concern for each other's well-being.
"I'm really happy to report that the first few weeks of school have gone really well," Zydowsky said. "It's the start of a school year like no other and I want to compliment our students, teachers, staff members and our families for knocking it out of the park and doing a great job with all of the expectations and safety measures in place."
Another concern with COVID-19 in the school district involves whether parents/fans would be allowed to attend athletic events. The decision to allow 50 parents/family members to attend outdoor events and 25 at indoor events has been agreed upon.
While this will allow a small in-person attendance, the gatekeeper for who will be allowed to attend, and who will not, is still being worked out by coaches and athletic department staff. Early discussions have leaned toward prioritizing senior students' families, but an official decision has not been made yet.
"We think this is the safest and best way for people to take in these games," Zydowsky said. "We really appreciate the desire for parents to be there and we wish we could just let everyone come across the board like other schools are doing, but we have to remember that our rosters are bigger than some of these other schools and it isn't a direct comparison. We feel we have a plan that is as safe as possible and we have the health department's consent."
As it stands, Gov. Evers mandatory mask order is set to expire on Sept. 28, and the Menomonie School District is preparing to tackle this issue if the order is not extended at the state level.
"At this point we plan to continue following the governor's mask order when it expires," Zydowsky said. "My personal opinion is masks are a very important piece to our safety efforts and masks need to continue to be an important aspect going forward. Visiting our schools and talking to our staff members, I do believe there are things about the governor's order that could be modified if it does not get extended. I believe there are things we can put in place to be a little less restrictive than what we are currently doing."
Currently, 100 percent of classrooms at the K-8 levels are able to be socially distanced in the district, as well as two-thirds of classrooms at the high school level. With this ability to be able to shift to a blended model if necessary, Zydowsky said a number of easements could be made to policy if the order is not extended at the state level.
A potential change could be allowing teachers to be able to give mask breaks to students while taking tests, silently reading or participating in other activities which don't require speech.
While the lack of new cases of COVID-19 in the district and continued policy enhancements are a positive sign for the district, Zydowsky said the influx of UW-Stout students returning to the city is concerning.
Active COVID-19 cases have been on the rise in Dunn County since the return of UW-Stout students, but the hope is the university can get them under control.
The next Menomonie School District meeting on Monday, Sept. 28, will yield a policy recommendation if the state mask order is not extended and will be open for discussion/revision.
Concerned about COVID-19?
Sign up now to get the most recent coronavirus headlines and other important local and national news sent to your email inbox daily.