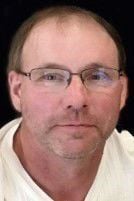 BLOOMER -- Chris "Flash" Faschingbauer, 53, of Bloomer passed away peacefully Tuesday, July 21, 2020, surrounded by family and friends, after a courageous battle with brain cancer.
Chris was born Sept. 10, 1966, at St. Joseph's Hospital in Chippewa Falls, to Dave and Judy Faschingbauer. He was a lifelong resident of Bloomer and is leaving behind countless friends and family.
In October 2018, Chris was diagnosed with terminal glioblastoma, which returned as gliosarcoma in August 2019 and again, in April 2020. Chris battled four surgeries and numerous radiation and chemo treatments throughout his last 21 months.
Chris married Lisa Seibel and Nov. 15, 1989, Chris was gifted the greatest blessing of his life, his son, Jordan. Over the years, Chris was there to support Jordan, and when the time came, Jordan was able to provide Chris with the support he needed to fight this courageous battle.
After high school, Chris continued working on the family farm until 2007, when he started his career at Wisconsin Metal Fab in Chippewa Falls, where he was an exemplary employee and made numerous lifelong friends. Chris's dedication to the family farm kept him working there in addition to his job at Wisconsin Metal Fab, until his diagnosis.
Chris was an avid sports enthusiast. He enjoyed playing basketball and fast pitch softball. His love for sports later carried over into watching his nieces, nephews, and cousins, in their high school sporting careers. Chris will forever be known as one of Bloomer athletics biggest fans. He was a mentor to athletes of all ages, always offering insight and encouraging words. He will be missed in the upcoming seasons and many to come.
Chris is survived by son, Jordan Faschingbauer (Spring Nelson); parents, Dave and Judy Faschingbauer; grandmother, Cecilia Jenneman; siblings, Lori (Gary) Score, Darin (Tiffany) Faschingbauer, Joe Faschingbauer (Zan Thompson); nieces and nephews, Derek, Danelle, and Leah Score, Logan, Brandon and Madison Faschingbauer, and Ashley and Caylie Faschingbauer; sister-in-law, Stacie Faschingbauer; granddaughter, Emely Blaeser; and her mother, Erica Bushmaker; and many aunts, uncles, cousins and friends.
Chris was preceded in death by his paternal grandparents, Robert and Evelyn Faschingbauer; maternal grandfather, Wilmer Jenneman; and nephew, Dylan Faschingbauer.
A public visitation will be held from 10 a.m. to 1:40 p.m. Monday, July 27, at Thompson Funeral Home & Chippewa Valley Cremation Services in Bloomer. A graveside service will immediately follow at 2 p.m. at St. Paul's North Catholic Cemetery, with Father Victor Feltes officiating.
Thompson Funeral Home & Chippewa Valley Cremation Services in Bloomer is serving the family. To express condolences online, please visit www.thompsonfuneralhome.com.
Obituaries Newsletter
Sign up to get the most recent local obituaries delivered to your inbox.