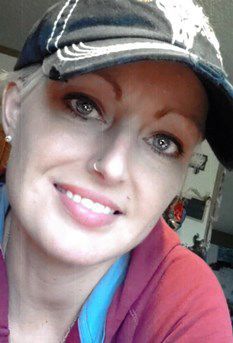 Kayla M. (Spath) Berg, 34, of Chippewa Falls died Thursday, Aug. 29, 2019, at Mayo Clinic Health System in Eau Claire, the result of an automobile accident.
Kayla was born Oct. 21, 1984, in Chippewa Falls, the daughter of Dean and Shelia (Eades) Spath. She graduated from Chi-Hi, class of 2003. She worked as a daycare provider and was a member of Notre Dame Church.
Kayla is survived by her children, Torrie, Jakob and Kaitlyn Berg, all at home; her parents, Dean and Shelia Spath; her sisters, Lisa Spath of Dickinson, N.D., Jenni (Scott) Piel of Chippewa Falls; her very special nieces and nephews, Emie, Kyrdra, Abram and Chael Polden and Brently Piel; her former husband, Joshua Berg of Chippewa Falls; and maternal grandmother, Phyllis Podolak of Stanley.
You have free articles remaining.
Kayla was preceded in death by her grandparents, Norman and Geneva Spath; her grandpa, John Eades; uncle, Norman Spath Jr.; aunt, Dawn Kolpien; and uncle, Milton Sedlacek.
Kayla was a wonderful person, daughter, sister, mom and aunt. Kayla loved her family. She loved riding motorcycle, road trips on the spur of the moment, long walks and taking pictures.
We will forever love her and miss her…
Funeral services will be held at 11 a.m. Wednesday, Sept. 11, at Notre Dame Church in Chippewa Falls. The Rev. Jesse Burish will be celebrant of the funeral Mass. Interment will be in Hope Cemetery in Chippewa Falls. Friends may call from 9:30 a.m. until the time of services at 11 a.m. Wednesday, Sept. 11, at Notre Dame Church.
Horan Funeral Home in Chippewa Falls is in charge of arrangements. Family and friends may express condolences online at www.horanfuneralhome.com.