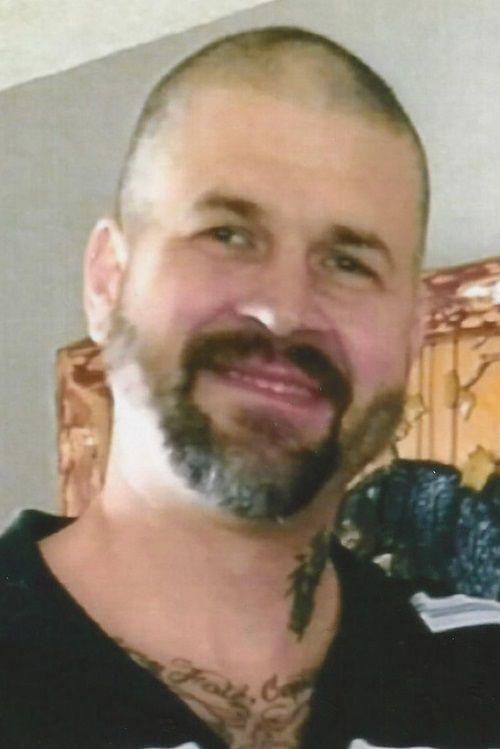 LAKE HALLIE — Matthew James Milne, 43, of Lake Hallie died Monday, Jan. 27, 2020, at Mayo Clinic Luther Hospital in Eau Claire, due to injuries sustained from a motor vehicle accident five days prior.
Born in San Antonio, Texas, May 2, 1976, Matthew was a 1994 graduate of Wausau West High School where he participated in soccer and swim team. Gifted with a bright mind that could unlock seemingly unsolvable puzzles in mere moments, Matthew applied his interest in electronics to a brief study at Northcentral Technical College.
Throughout the years, Matthew worked in construction, sharing his talents in home maintenance and remodeling wherever needed. He especially enjoyed working on the family cabin and chose not to play until the work was done. At the time of his death, Matthew was employed at Eau Claire Press in Chippewa Falls.
He enjoyed bicycling any terrain, downhill skiing with his dad, kayaking at the lake, and spending time with family. Matthew's nieces looked forward to their special time with Uncle Matti.
In life, Matthew met many challenges. Yet, he persevered through adversity and lived authentically, sharing with heartfelt transparency his struggles as well as his wins. His resilience inspired others. At death, Matthew was living his best life, having found lasting sobriety, a partner who committed to sharing her life with him, and an employer who recognized his talent with a recent promotion.
Well-loved and deeply missed, Matthew is survived by parents, Mark and Jamelle Milne, Wausau, Wis.; sisters, Shannon (Wayne) Semmerling, Stevens Point, Wis., and Ashley (Benjamin) Pernitz, Minneapolis, Minn.; sons, Cameron, Wausau, and Logan, Claxton, Ga.; nieces, Penelope, Raegan and Thatcher; fiancé, Jeanie Holland, Lake Hallie; and extended family and friends. He joins his guardian angels, Auntie Rae Lyn Chart, Chicago, Ill.; and four grandparents, Stewart and Evelyn Milne, Medford, Oregon and Jim and Theo Chart, Minocqua, Wis.
Matthew's family extends their sincere appreciation to the surgical teams and care providers at Mayo Clinic who compassionately cared for him and the family during Matthew's final days; to the two Good Samaritans who resuscitated Matthew at the accident; and, to the University of Wisconsin organ donation team who facilitated the matches and transport of Matthew's organs around the country. Together, these efforts helped to improve the quality of life for four individuals through organ donation, and untold numbers more through gifts to medical research.
A celebration of Matthew's life will be held at noon Saturday, Feb. 8, at Peterson Kraemer Funeral Home located at 3400 Stewart Ave., Wausau. Family friend and Matthew's elementary school teacher, Michael C. Zeidler, will lead. Visitation will be open prior to the celebration from 10 a.m. to noon. A private ceremony with family will occur at a later date.
In lieu of flowers, charitable contributions can be made in Matthew's name to one of three nonprofit organizations: Donate Life Wisconsin (donatelifewisconsin.org), The Neighbor's Place (neighborsplace.org), or Wausau Community Warming Center (cclse.org).
Even in death, Matthew's kindness and well-known practice of giving all that he had, lives on through your stories and gifts. To every person who returned the kindness Matthew extended, his family thanks you.