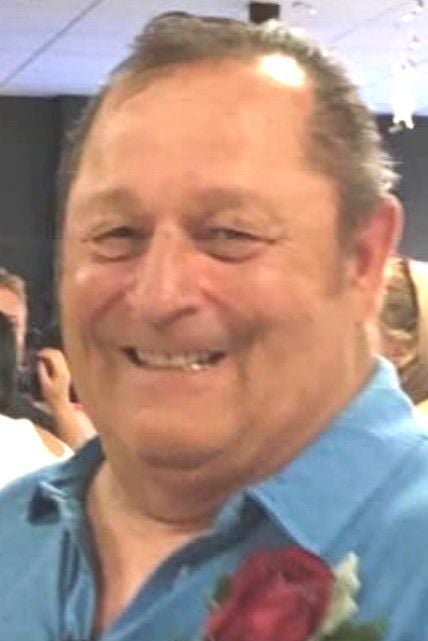 CADOTT — Randy Alois Goettl, 67, of Cadott passed away Wednesday, Sept. 18, 2019, in his home with all his family by his side after a short battle with cancer.
Randy was born Aug. 14, 1952, to Joseph "Butzy" and Ione (St. Aubin) Goettl. He lived in Cadott his whole life.
Randy married Phyllis Sonnentag July 9, 1977. They were so happy to have celebrated their big 40th wedding anniversary a few years back, together with many family and friends.
In their years together, Randy and Phyllis were bar owners of Crescent, Drywood and, most recently, Randy's Jim Town Inn; they also were proud of living and farming on the Goettl Family Farm for the past 26 years.
Randy loved his family, grandkids, and all of his friends. He was a remarkable man who left an impact wherever he went. Randy enjoyed playing cards with the boys, going on ATV rides with his family and friends, relaxing and hunting at the peaceful cabin, and going for weekend rides with Phyllis in the old cars. He had a special love for his old-time country music and dancing. Randy sure was a social butterfly; he had an amazing sense of humor and loved to play practical jokes on people. He will always be remembered for his famous and contagious "Goettl Giggle."
He is survived by his wife, Phyllis Goettl; their children, Eric (Steph) Goettl, Travis (Pam) Swim, Kim (Eric aka Fred) Meier, and Jill (Jesse) Patten; their grandkids, Brady, Nicholas, and Abigail Goettl, Brandon, Caitlin, and Aubrey Swim, EmmaJo, EllaAnn, and MadalynKay Meier, and Eddie and Lucy Patten. He is also survived by his siblings, Deone (Linda) Goettl, Kay (Lenny) Sedlacek, Lyle Goettl, and Rick (Terri) Goettl. There are so many amazing and wonderful family members and friends, as well.
Randy was preceded in death by his parents; father-in-law and mother-in-law, Philip and Rosemary Sonnentag; and sister-in-law, Barb Goettl.
Funeral services will be held at 11 a.m. Monday, Sept. 23, at the Goettl Family Farm with Greg Sima officiating. Interment will be in St. Anthony's Catholic Cemetery, Drywood, following the service.
Visitation will be held from 4 to 8 p.m. Sunday, Sept. 22, at Leiser Funeral Home in Cadott and also a visitation will be one hour prior to the service Monday morning at the Goettl Farm.
The family would like to send many thanks to the caring staff at the Marshfield Cancer Center in Eau Claire and to Mayo Hospice for their wonderful support these last few months. Lastly, a big thank you to the unforgettable family and friends who have visited or helped our family; you truly are "Dad's" people, and he loved each and every one of you more than you will ever know.
In lieu of flowers, the family requests that you send memorials to the Children's Hospital of Minneapolis or to a memorial of your choice in Randy's name.
Obituaries Newsletter
Sign up to get the most recent local obituaries delivered to your inbox.