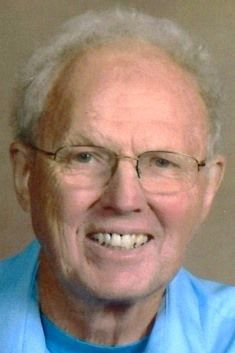 JIM FALLS — William "Bill" Virgil Brehm, 82, of Jim Falls passed away Friday, Jan. 31, 2020, after a long, courageous battle with mantle cell lymphoma and melanoma cancers, under the care of Mayo home health and hospice, at Heritage Court Memory Care in Eau Claire.
Bill was born in the town of Weston, to Virgil and Margaret (Pauly) Brehm. He was the oldest of three children. His two sisters are Pat and Marian.
Bill attended Highland Country School for seven years. His family moved to a farm near Menomonie in 1949, where he attended middle school and high school, graduating in 1955. Bill's father passed away when Bill was a senior, leaving responsibility for the family farm with Bill. With encouragement from his mother, Bill enrolled at Stout, where he studied for one and one-half years. Then the family farm was sold and he attended La Crosse University for three years, graduating in 1960, with a math minor and a physical education major. He went to Duke University during the summer of 1963, earning a math major on a National Science Foundation Grant. He then attended Louisiana State University, earning a master's degree in math in 1967.
On Jan. 25, 1958, Bill married Karen Kuester. They had four children, Kari (Tim Geving) Dahl, Melany (Scott) Bartig, Stacey Haslow and Rod (Betsie Niebes) Brehm. In 1983, Bill married Lynda Heinz. His stepsons were Todd, Scott and Doug Heinz.
In 1960, Bill was hired in Elkhorn, as a math and science teacher and to set up the district-wide elementary physical education program. In 1961, he was hired in Westby, as the head basketball coach and assistant football coach. In 1968, he assumed the positions of head football coach and head track coach. In 1972, he was hired at North High School, to teach math and as head football coach. While at North, he also coached track, boys golf and basketball and started girls golf. He served four years as activity director before retiring in 1993.
After retiring from the Eau Claire School District, Bill served as activity director at Chippewa Falls High School from 1993-1999. During the summers of his career in education he was an insurance adjuster for Farmers Mutual Hail for 36 years, retiring in 2014.
You have free articles remaining.
In 2004, he married Sheri Hall. They spent winters in their Sun City West home in Arizona. They cruised to Alaska, Mexico and the Eastern Mediterranean. Together, they hiked many National Parks, including the Grand Canyon, where they spent several nights at Phantom Ranch. In Sun City West and in Eau Claire, they enjoyed ballroom dancing. Bill was an officer in the Hillcrest Dance Club for several years.
Bill is survived by his wife, Sheri; sister, Pat Johnson; four children mentioned above; 10 grandchildren, Danica (Joel) Nilsestuan, Darci (Mike) Miland, Dana (Stephanie) Sorensen, Bill (Jessica) Bartig, Suzanna (Jeremy) Jensen, Max, Sam and Ben Haslow, Caden and Laina Brehm; five great-grandchildren, Clara and Brock Nilsestuan and Andrea, Franklin and Julia Jensen.
He was preceded in death by his parents; and sister, Marian.
The visitation will be from 4 to 7 p.m. Thursday, Feb. 6, at Hope Lutheran Church, 2226 Eddy Lane, Eau Claire, Wis., 54703. The memorial service will be at 11 a.m. Friday, Feb. 7, at Hope Lutheran Church, with a visitation beginning at 10 a.m. until the time of the service at church. The Rev. Paul Messmer will be officiating. Private Interment will be in Evergreen Cemetery, Menomonie.
In lieu of flowers, memorials are preferred to The Chippewa Valley Humane Society, 10501 County Hwy. S, Chippewa Falls, Wis., 54729; or to Eau Claire Mayo Hospital Cancer Research, 200 1st St. SW, Rochester, Minn., 55905.
The family would like to thank the staff on the 5th floor of the Luther building and the Heritage Court staff for the kind and compassionate care Bill received.
Pederson-Volker Funeral Chapel & Cremation Services, Chippewa Falls is serving the family. Please share your memories and condolences online at pedersonvolker.com.