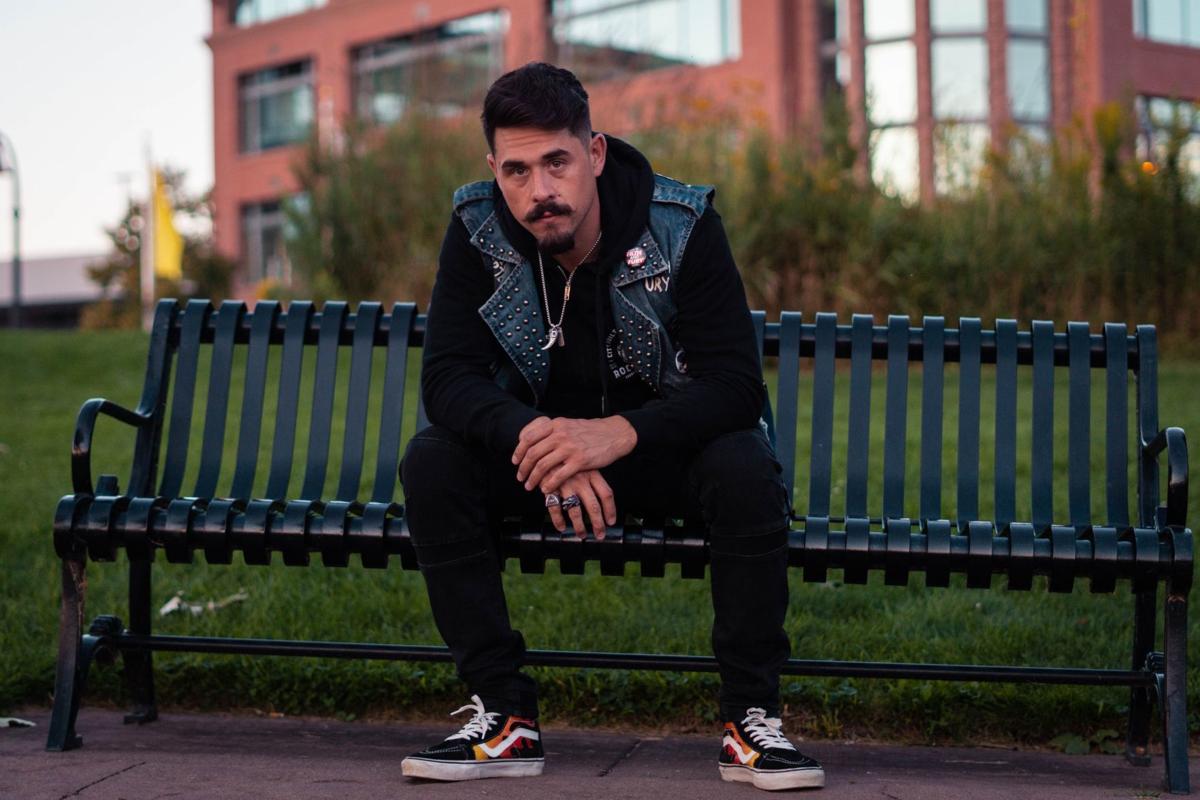 An artist devoted to his home state — and everything it has to offer — is set to take the next step in his music career.
Jake LaCoste, a Chippewa Valley based hip-hop artist, will release his second album, "Northern Nuisance," this week. He also will perform a release show Saturday at Everybuddy's Bar and Grill in downtown Chippewa Falls to celebrate the release of his sophomore record.
At the core of LaCoste's music is his love for the state of Wisconsin and wanting to connect with those around him.
He said the decision to focus his music on personal stories about his state and the people who inhabit it started with the release of his first album eight years ago and has trended more toward these topics as he continues to find his signature country-rap-rock sound.
"I wrote a record about eight years ago about the state of Wisconsin and some of the culture in our state, and it received a lot of positive feedback from people in the area," LaCoste said. "I decided writing more records, which are descriptive about our state, was a good idea, not only for new fans, but also to help relate to people in this area in general through music."
LaCoste's second album has been in the works for more than a year, and he said he tried infuse the high energy and passion he delivers on stage into the recordings to show how passionate he is about the messages in his music.
The young hip-hop artist said when he is on stage he often leaves "a gallon of sweat and a couple of tears" on stage as his songs often trend toward personal anecdotes about life and culture.
LaCoste said his ultimate goal with the release of "Northern Nuisance" is to develop a bigger fan base and continue connecting with people throughout the Midwest and beyond.
"My goal with this record is to find a really a large core fan base who are from Wisconsin, Minnesota and Michigan," LaCoste said. "I'm just trying to touch base with as much of the culture of where I'm from as much as I can with this album while also showcasing my skill as a rapper. I want to build on that and build as much of a fan base as I can in the area."
At the end of the day, LaCoste said the main reason for making music for him is to help people. He said he wants his music to be something people can lean on during rough times and good times.
"Music is so important to me, because motivating other people is so important to me," LaCoste said. "I take being a prolific artist as being the single most important thing in my career. I want to inspire people to chase their dreams in whatever they want to do and also shed a light on some deeper topics through the songs on my record. There are songs about darker times in my life on this record, and I feel like people can gain a lot from these stories on a therapeutic level."
LaCoste's new album will be available starting Saturday at his release show in Chippewa Falls.
Get local news delivered to your inbox!
Subscribe to our Daily Headlines newsletter.