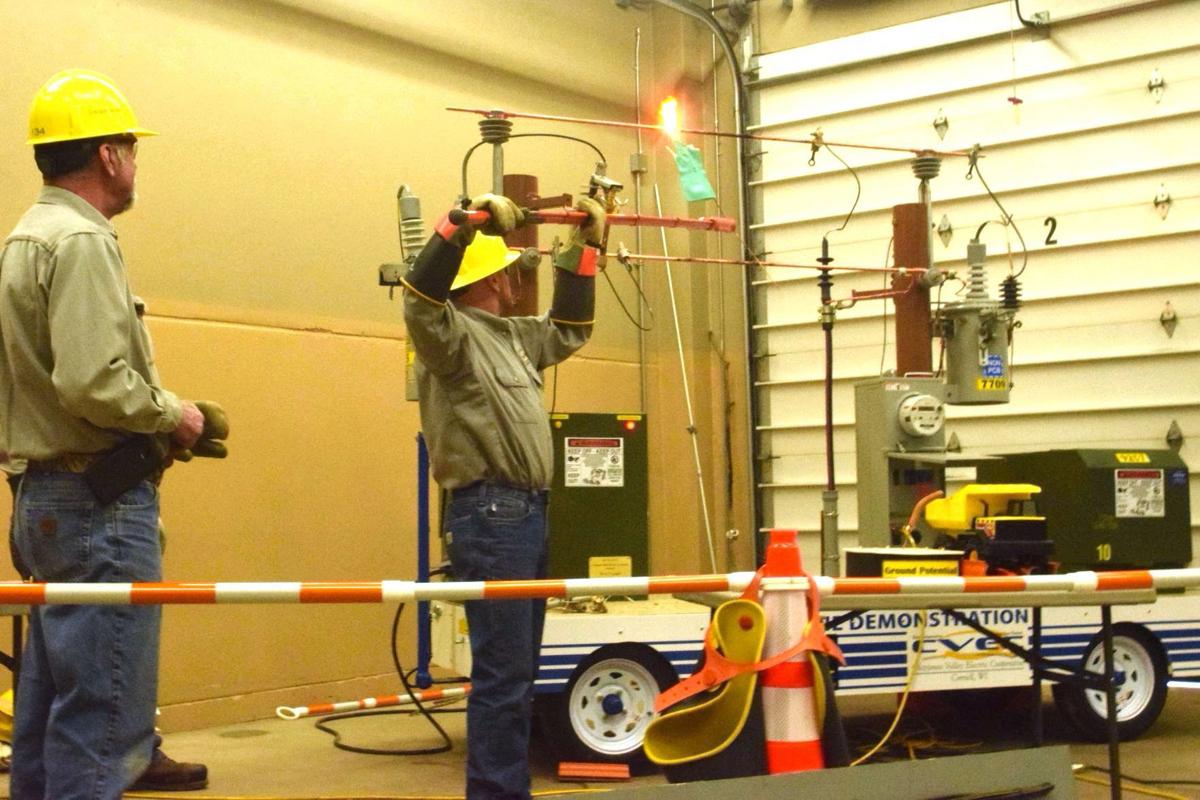 High-voltage power lines and hazardous materials may not be everyday occurrences for Chippewa County Sheriff's Office deputies, but after recent training, they are prepared for both.
"(It's) training they don't necessarily get anyplace else," said Lieutenant Mitch Gibson with the Chippewa County Sheriff's Office.
Employees with the department were taught about hazardous materials awareness and high-voltage safety Tuesday and Wednesday to help deputies see "the big picture" of the whole scene when responding to calls, Gibson said.
The training takes place every two to three years, Gibson said, and gives deputies additional information for what to observe when entering a crash scene, an area with storm damage or a manufacturing plant with chemicals.
Deputies were taught the dangers of downed power lines and chemical spills, which would be factors in a variety of calls they get sent to, Gibson said.
Line Supervisor Jim Hodowanic and his crew with Chippewa Valley Electric Cooperative set up their mobile voltage and electric safety unit for the department Wednesday. The unit features demonstrations on high energized vehicle dangers, transformers and power lines.
The mobile safety unit also presents to other municipalities and schools, and will be giving a presentation at the Cornell Fire Department to about 50 local firefighters Monday, Hodowanic said.
Touching a rubber glove to one of the portable "lines" Wednesday, the presenters showed deputies the impact of 7,200 volts coursing through an unfortunate rubber glove that was chosen — it promptly started on fire.
It takes about 120 volts to kill a human being, Hodowanic said.
The demonstration and others like it Wednesday are part of an education Hodowanic said deputies responding to calls and residents in the community should understand when confronted with power lines or electricity issues.
Visuals like the rubber glove make the impact of what could happen more realistic and memorable, Hodowanic said.
"If they see it, hopefully they'll remember," Hodowanic said. "…I think by showing it, it gives people a better idea."