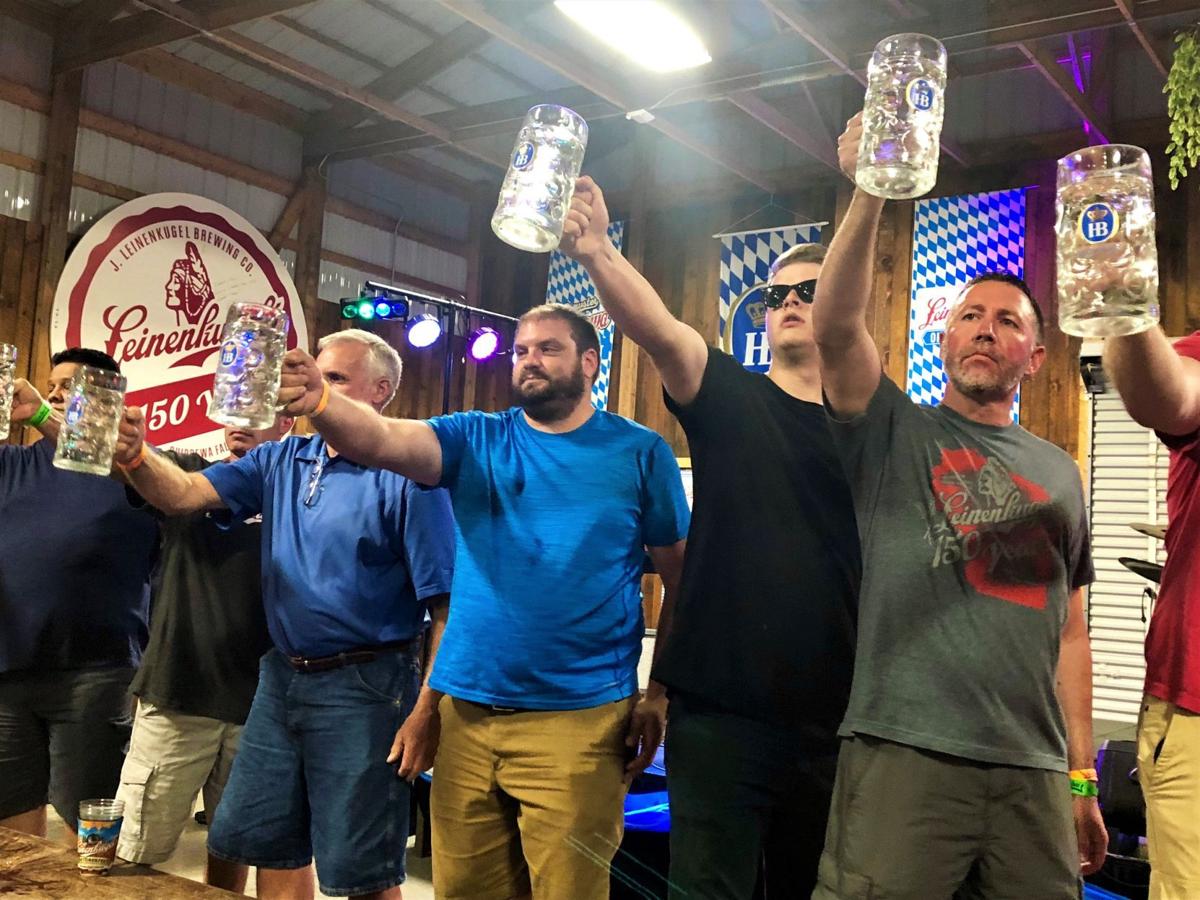 The largest celebration of local German history is returning for the first time in two years in just a few short days.
Oktoberfest, an annual celebration of German heritage at the Northern Wisconsin State Fairgrounds in Chippewa Falls, is set to return Friday and Saturday. The 2020 edition of the event was postponed due to the ongoing COVID-19 pandemic.
The 17th year of Oktoberfest in Chippewa Falls will bring new kids' activities and Glockenspiel acts, as well as some favorite competitions like stein holding, sauerkraut eating and keg rolling returning in full force.
"It's really great to be able to bring the community together to celebrate Chippewa Falls' German heritage," said Tasha Weiss, programs director for the Chippewa Falls Area Chamber of Commerce. "Right now the weather is looking like it's going to be great and there will be a lot of space at the fairgrounds for people to space out and enjoy themselves."
The festivities will kick off at noon Friday with the Festmeister and Festmeisterin being announced at the Leinenkugel grounds. This event will be followed by the Golden Keg procession to the Northern Wisconsin State Fairgrounds and the tapping of the Golden Keg. From there festival-goers can enjoy four stages, 30 entertainers, vendors, authentic German foods and plenty of dancing.
Friday's musical entertainment features The Bavarian Musikmeisters, Brass Barn Polka Band, Marshall Star Band, Bear Creek Band, Drop Tailgate and more on three different stages. Saturday's festivities will include an on-grounds parade, a plethora of competitions and demonstrations and musical performances from Legacy of the Loud, The Justmann Band, Troppo Big Band and nearly a dozen more acts.
"It's so great to see the event coming back," longtime attendee Jason Jahns said. "It doesn't really feel like fall yet until Oktoberfest happens, so it'll be good to get back out to the fairgrounds for it this weekend. I'm looking forward to it."
Weiss said the event will be safer than most other larger events this fall, as the vast majority of it takes place outside. Other than encouraging social distancing, Oktoberfest 2021 will be a canned beer event and hand sanitizer will be available to anyone who needs it throughout the event grounds.
Tickets and wristbands for Oktoberfest 2021 are available now online and will be available at the gates.