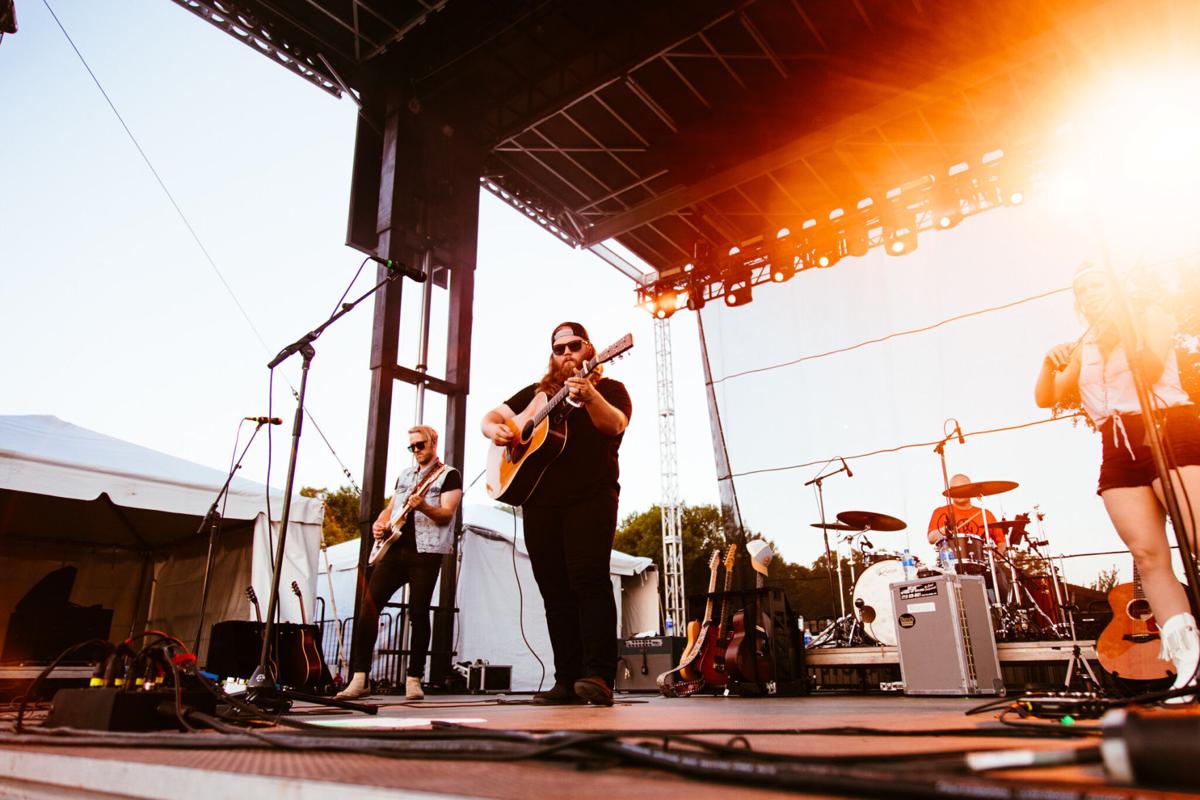 Temperatures are rising, masks are coming down and large-scale events are returning to the Chippewa Valley.
Spring Fest is set to return to Chippewa Falls this weekend at the Northern Wisconsin State Fairgrounds. From Friday-Saturday over 40 exhibitors and vendors, as well as live music provided by Chris Kroeze and Boogie and the Yo-Yo'z, will grace the long barren venue which took most of 2020 off due to the ongoing COVID-19 pandemic.
Longtime Chippewa Falls resident Dustin Rhoades said getting to attend the first larger event in Chippewa Falls in over a year is an occurrence he has longed for during the coronavirus pandemic.
"It's fantastic that big events like Spring Fest are starting to take place again," Rhoades said. "It's been far too long since we have been able to get together, and it sounds like it will become a regular thing again soon. It's really good to see, not just for me, but for the entire community."
Gates open for Spring Fest on Friday at 4 p.m. with free general gate admission and parking. Free live music will be offered in the Leinenkugel's Pavilion by local jazz artist Sue Orfield and the mainstage musical artist for the night will be the energetic outfit, Boogie and the Yo-Yo'z. Tickets for the mainstage performance are $10 in advance and $15 the day of the show.
On Saturday the gates for Spring Fest will open at 10:30 a.m. with free parking and $5 general gate admission. Free music will be offered by local rock band The Cragers in Leinenkugel's Pavilion, and nationally recognized "The Voice," alum Chris Kroeze will grace the mainstage Saturday night. Ticket's for Kroeze's performance are $20 in advance and $25 the day of the show.
Prior to the Center for Disease Control's (CDC) announcement that facial masks should no longer be required for fully vaccinated individuals, Northern Wisconsin State Fair executive director Rusty Volk said Spring Fest organizers had been working regularly with the Chippewa Falls Health Department on a plan to keep attendees safe from the spread of coronavirus.
"They have a complete health plan they've been putting together with the Health Department for the past four months," Volk said. "It's a bit more extensive than it would've been now, because we're in a different situation now. We're just excited to host the event and have it back at the fairgrounds."
Masks will no longer be required at Spring Fest this weekend, but organizers said masks should be worn if you feel more comfortable or you have not been fully vaccinated yet. Six feet of social distancing is recommended but will not be required.