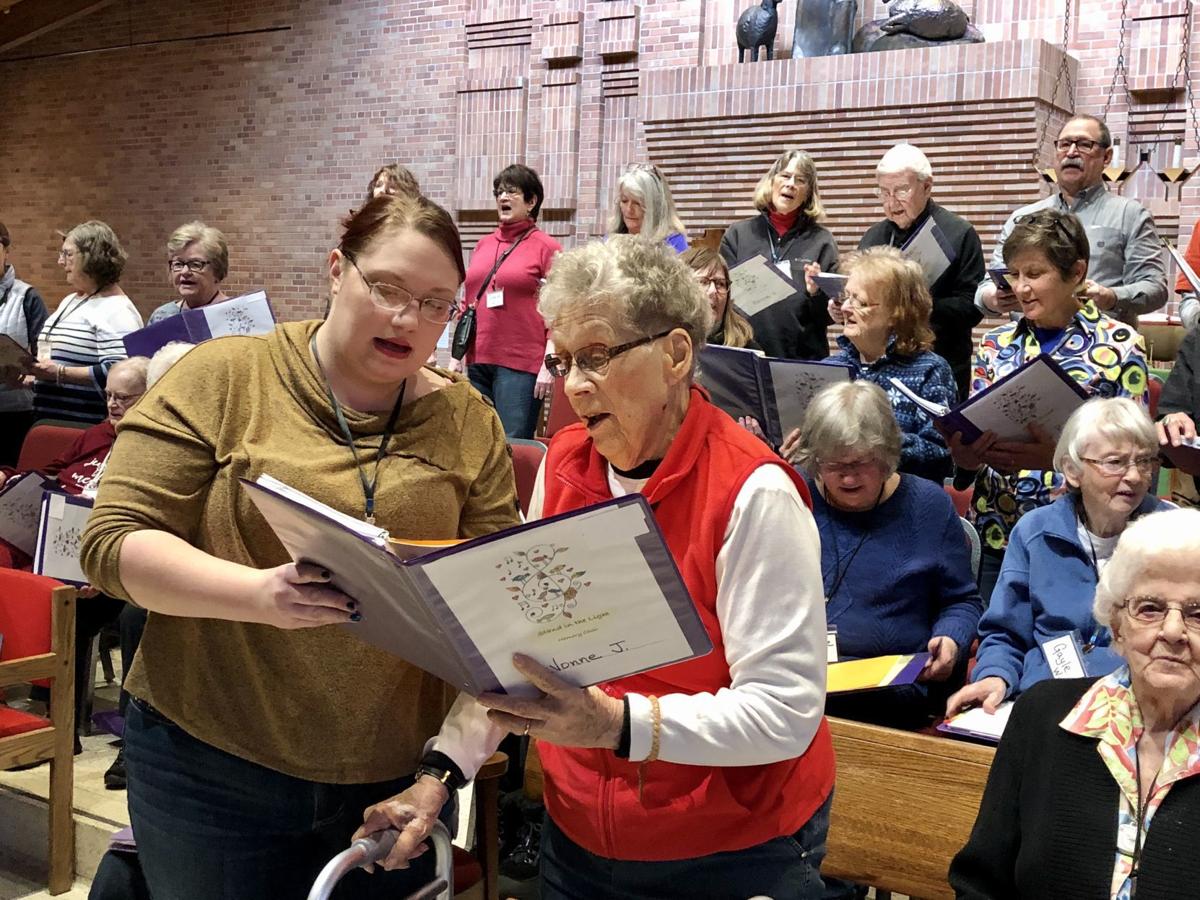 A local choir is doing its best to live in the present and provide new memories for those who may not be able to hold onto their old ones.
The Stand in the Light Memory Choir is a choral group based in the Chippewa Valley that pairs those living with memory loss, Alzheimer's disease or dementia with members of the community. The group performs two concerts annually, with its next performance at 6:30 p.m Thursday, April 23, at the Lutheran Church of the Good Shepherd.
Cathy Reitz, choral director of the Stand in the Light Memory Choir, started the group in the fall of 2016 after her sister passed away from frontal lobe dementia.
She said a video of a similar group in Minneapolis (The Giving Voice Choir) performing showed her how much of a benefit having a similar group in the Chippewa Valley could be. She said it helps those suffering from memory loss find a part of themselves again.
"When you're watching this choir, you will not be able to pick out all of the people who have dementia," Reitz said. "That's because when the magic of music happens they become engaged and become involved again. One of the best compliments I get is when people come up and tell me after a concert that they saw their mom or dad again, they came back. This is the most humbling choir I'm a part of, because we get the chance to get these individuals back into the community and it makes a huge difference."
During the group's Thursday rehearsals, members are paired with either a partner they've brought with them such as a family member, neighbor or friend to sing with or the group brings in an outside singer to be the singer's companion.
The group started with a total of 21 people in the fall of 2016, eight of whom were diagnosed with some sort of memory loss. That number has grown to a membership of 55, 19 of whom have been diagnosed.
Reitz said being a part of the group and having an activity to look forward to is of mutual benefit to both the person suffering from memory loss and the caregiver.
"Sometimes it's a vehicle for a person with dementia and their caregiver to do something together and create a new memory," Reitz said. "The hardest thing is convincing people they can be in the choir. Because once someone commits to being the choir they're having to reveal something that's happened to them. There is still a weird stigma around dementia, but Chippewa Falls is a great dementia-friendly city and now Eau Claire is catching up. It's a great opportunity for everyone involved."
Contrary to what people may assume, Reitz said the group is able to perform new and original music in addition to what the members may have been previously aware of. She said those suffering from memory loss still have the ability to learn new things and are able to recall things those around them may have thought had long since been lost.
Cathy Seipel's mother Margaret Ellsworth has had a love for music her entire life, playing piano, singing and inspiring her daughter to pursue music into her adult life.
Seipel said she decided to join the Stand in the Light Memory Choir to spend some quality time with her mother and recapture a musical bond they have nurtured during the course of their mother-daughter relationship.
"I saw some research which said music can help a lot with people who are suffering from this affliction," Seipel said. "It can bring a new level of purpose and interest and I love seeing my mom happy and playing music. It brings her a spark of joy and I can't say enough positive things about this group."
One of the group's longtime members, Iva Peck, was diagnosed with memory loss a number of years ago and said the group is one of the only places where she really feels like part of the community again. She said it is an understanding environment and one where she feels loved and surrounded by friends.
"The camaraderie is just great here," Peck said. "There is no other place you can go and say you have memory loss and people will really understand. Coming here you're surrounded by people who are willing to help you find a seat, get your coffee and help you sing. This group helps you live in the moment and not worry about what happened yesterday or what's going to happen in the afternoon, it helps you live in the moment and make the best of it."
With another season of singing underway, the Stand in the Light Memory Choir is doing everything they can to help their members make the most out of a diagnosis which often times falsely makes someone feel like they're alone. But through the power of music, so much is still possible.
Those interested in being a part of the Stand in the Light Memory Choir can attend the weekly Thursday morning rehearsal at the Lutheran Church of the Good Shepherd from 9:30 a.m.-11 a.m. or contact Director Cathy Reitz for more details.
Photo Gallery: Stand in the Light Memory Choir rehearsal
Stand in the Light Memory Choir rehearsal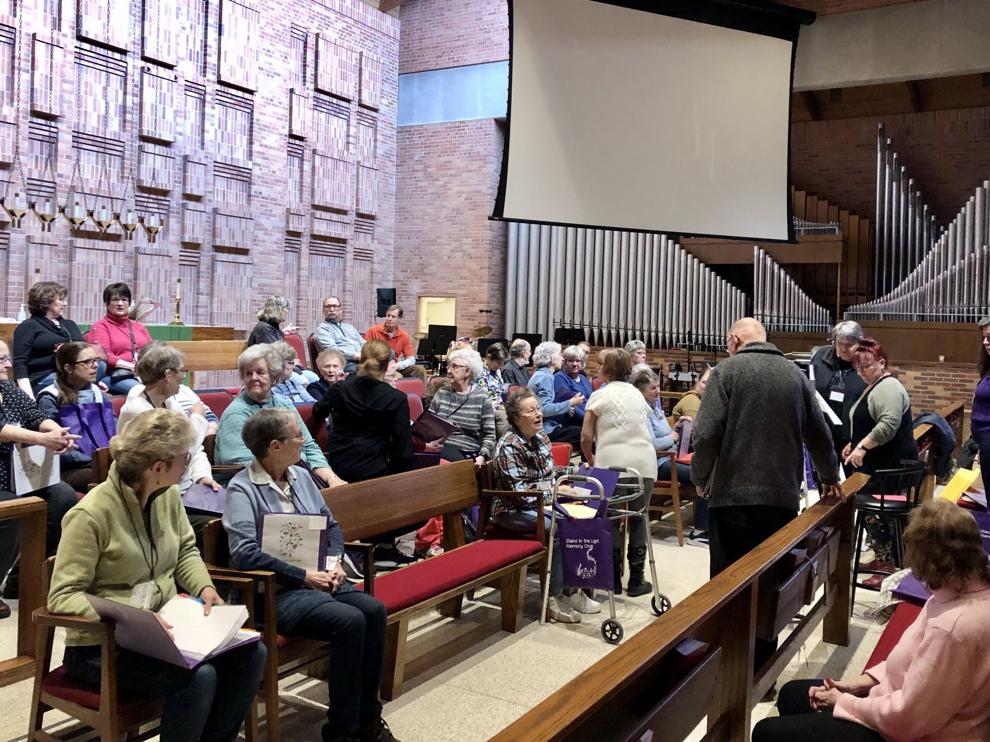 Stand in the Light Memory Choir rehearsal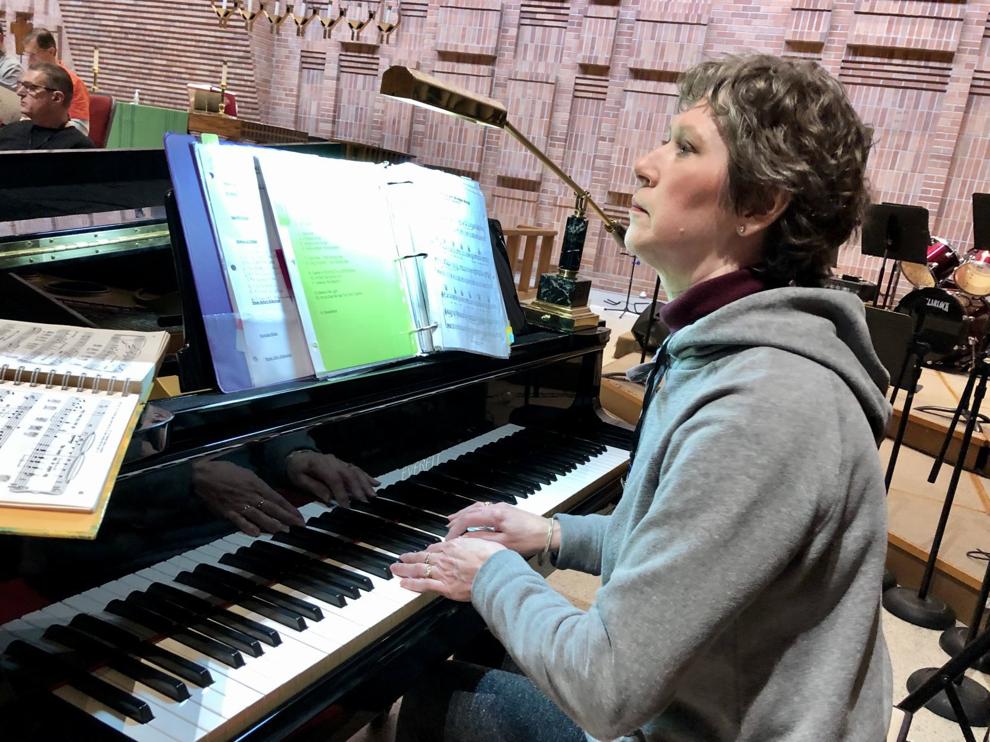 Stand in the Light Memory Choir rehearsal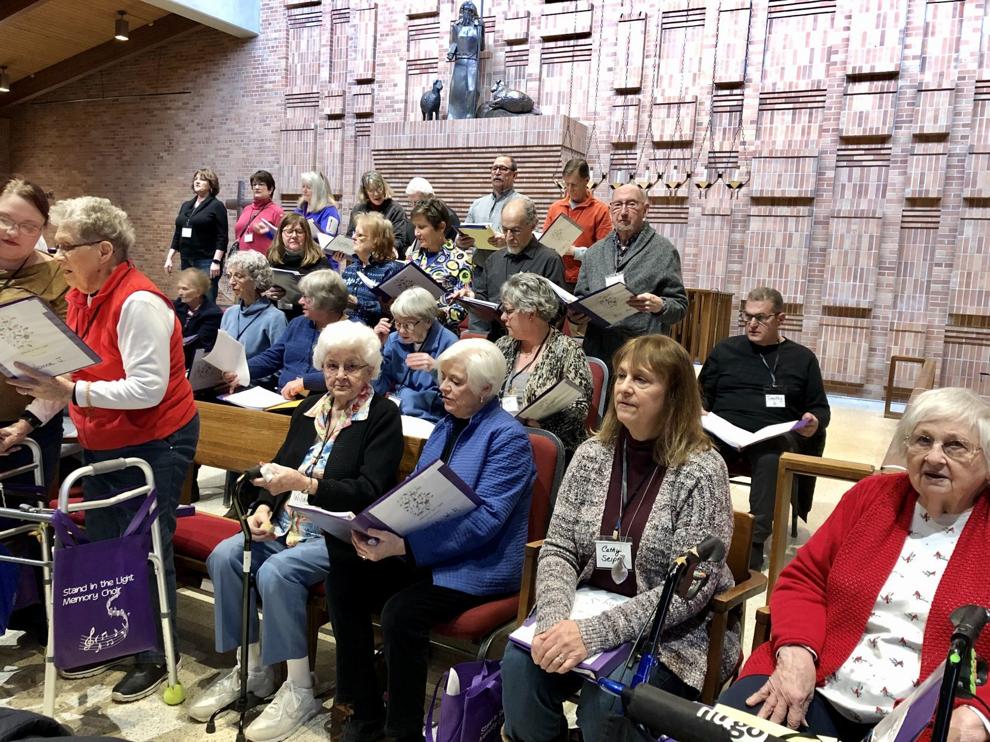 Stand in the Light Memory Choir rehearsal
Stand in the Light Memory Choir rehearsal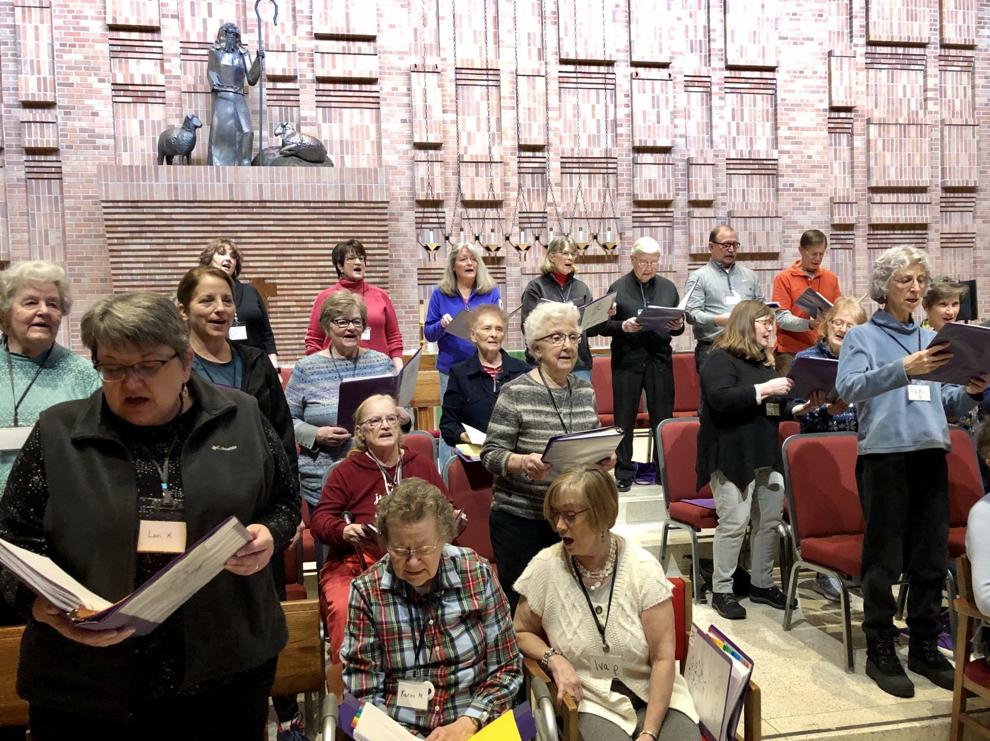 Stand in the Light Memory Choir rehearsal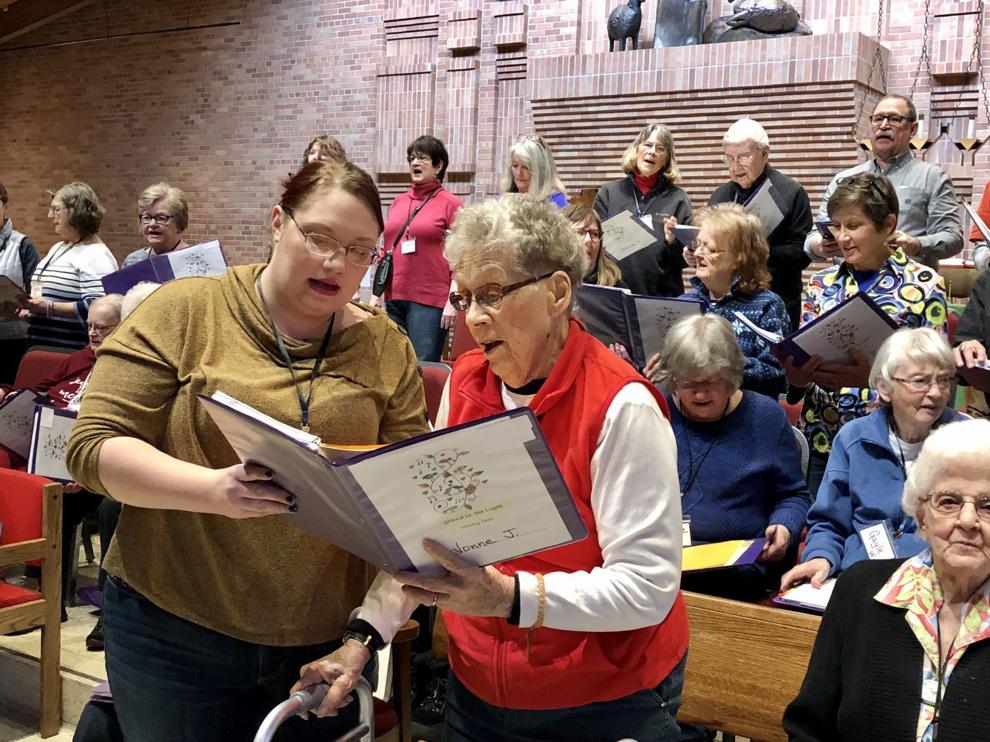 Stand in the Light Memory Choir rehearsal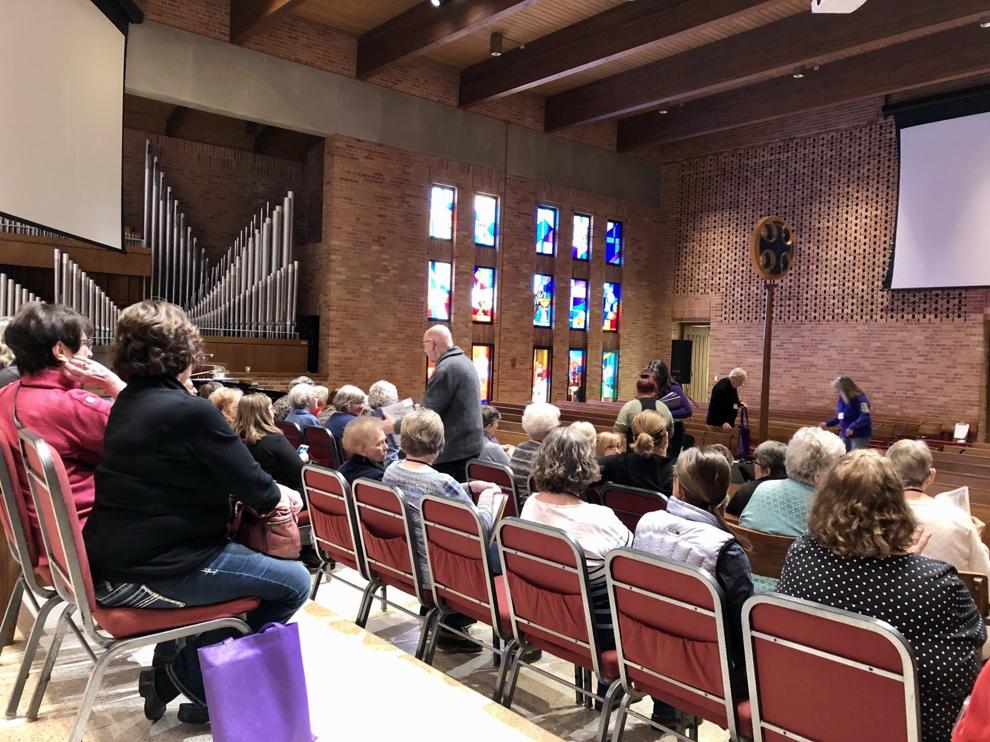 Stand in the Light Memory Choir rehearsal