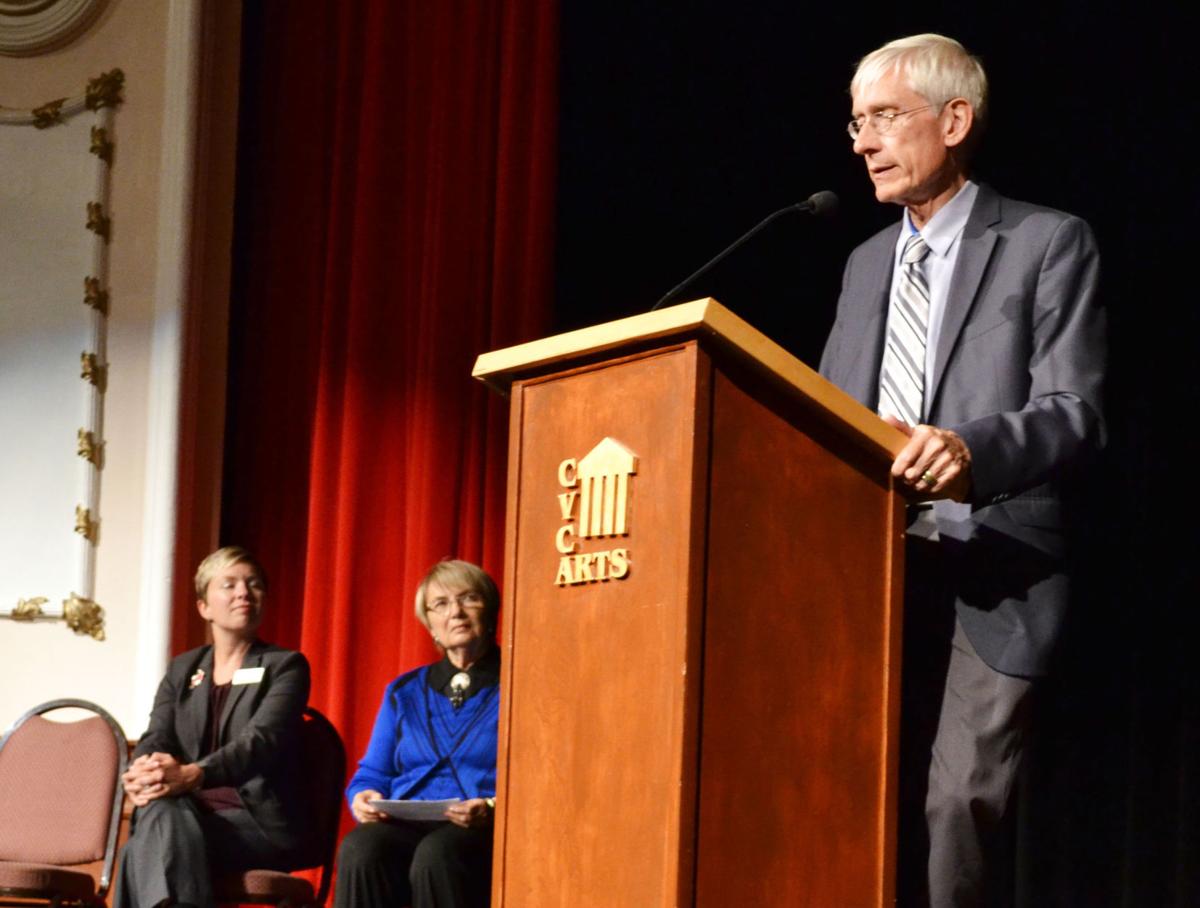 Would-be teachers might face fewer challenges obtaining a Wisconsin teacher's license in 2018.
That's due to changes to the teacher licensing process the state Department of Public Instruction (DPI) proposed in December. The changes would attempt to tackle a state- and nation-wide teacher shortage by streamlining the licensing process and allowing some educators to expand into new subject areas.
The new rules – which will undergo public hearings across the state and in Chippewa Falls before further review from the state Legislature – are a "major overhaul," said UW-Eau Claire Dean of Education Carmen Manning.
Rural schools could see shake-up
Manning praised several of the proposed changes, saying they will benefit rural districts. "One of the problems in rural schools is the need for flexibility … There will be pathways for people who have been successfully teaching in one content area to add another content area in a pretty simple way."
Qualified teachers could undergo tests to teach in other, related areas: A veteran chemistry teacher could also become licensed to teach biology and geology.
"Overall, it gives schools and teachers more flexibility," said Jenny Starck, Chippewa Falls school district's director of curriculum. "There is some risk, but I think it's mitigated a little … if those teachers can demonstrate the content knowledge."
"We're hoping it'll allow educators to demonstrate that they have a highly specialized skill set, but a broad background," McCarthy said.
Another change could make it easier for Chippewa Valley students to get a head start on college, Starck said: College professors can now teach in high schools, and students, making dual credit easier to earn. "We're trying to do more dual enrollment with Chippewa Valley Technical College, and sometimes the University of Wisconsin system. We (used to have) to work out a way to get (college educators) licensed to teach K-12. It does help the dual credit path."
"Alternate certification" brings out critics
Perhaps the most notable proposition, however, is a direct result of the state budget Gov. Walker signed in Sept. 2017. The budget requires the DPI to consider graduates of "alternative certification" programs for licenses, said DPI communications director Tom McCarthy.
What does an alternative certification look like? The obvious candidate is the American Board for Certification of Teacher Excellence, an Atlanta nonprofit that offers online teacher preparation in 13 states, McCarthy said.
Wisconsin was the American Board's most recent battleground. After the 2017-2019 budget was signed, the nonprofit began enrolling Wisconsin candidates in Nov. 2017, and said "the average American Board candidate earns their certification within seven to 10 months of enrolling," according to an American Board website press release.
"Currently (American Board is) the only entity we know of that fits that alternative pathway that's described generally in the budget," McCarthy said, though other "alternative" programs could be recognized in the future.
American Board enrollment begins at $1,900 and goes up to $2,800. The certification is online and "self-paced," according to its website; candidates must have a bachelor's degree and a clean background check.
Some have doubts. "These kinds of alternative programs … don't feel like they give students the depth of knowledge and experience they need," Manning said.
The touchpoint with American Board and other alternative certification programs, Manning said, is a lack of depth. While much more costly, a traditional university teaching degree involves years of study, not months, and gives students much more in-depth, practical experience, she said—something that's vital in a classroom with 30 different students.
"Teaching is not just a set of skills you can hand over and say, 'Here's how you do it, have fun.' It's about decision making, knowing content, and knowing your students … that's my biggest concern with these programs," Manning said.
Of course, school districts can choose to avoid hiring candidates with this type of alternative certification. But Manning is concerned that such programs also contribute to teachers leaving the profession, after experiencing a lack of preparation and burnout.
"You'll have attrition in every discipline, but people are leaving teaching as mid-career folks at a greater rate than would typically happen," she said.
Bolstering a flagging teacher pipeline
While the general public and the state Legislature will have a chance to review the changes, McCarthy said the DPI hopes to have the new rules in place for the 2018-2019 school year. Revisions – but not large ones – will follow, Manning expects.
But it isn't the end of the state's efforts to address its teacher shortage, McCarthy said: "This is one piece of the puzzle … Even if we get these (changes) into place, we're not going to be able hang a banner that says mission accomplished."
UW-Eau Claire has seen a downturn in education students in the past six years; enrollment numbers are down between 10-12 percent, Manning estimates. "That's true across country and state. But we've come back a little. There's some stability there."
She expects the state to tackle recruitment and retention of existing teachers next.
"I think teachers feel the community doesn't always support them," she said. "But it's a whole lot less expensive to retain a teacher than to lose one and have to hire a new one."
Public can give input
Chippewa Valley residents will be able to comment on the new rules at a public hearing on Thursday, Jan. 25 from 3–5 p.m. at the CESA 10 facility, 725 W. Park Ave., Chippewa Falls.
Comments, questions and testimony can be sent to adminrules@dpi.wi.gov or (608) 267-9127; comments must be received by Jan. 31 to be given the same consideration as testimony presented at the hearing, a DPI press release said.
The public should make their voices heard on education matters, Manning said. "We all know that who a teacher is in a classroom can make all the difference in the world for a kid."
A La Crosse public hearing will be held Jan. 29 from 4-6 p.m. at the University of Wisconsin-La Crosse, Centennial Hall, 308 16th St North.
Get local news delivered to your inbox!
Subscribe to our Daily Headlines newsletter.