Flying for more than 20 years through some of the world's most dangerous landscapes has had an everlasting effect on one Chippewa Falls' veteran.
Lieutenant Colonel Stephen Howard Gilbertson of the U.S. Army spent almost 25 years serving the country he feels blessed to live in. Born and raised in Chippewa Falls, Gilbertson was drafted into military service in 1967 and began active duty in 1968. During the time Gilbertson was in the military from 1968-1992, he toured stateside five times and was involved in many overseas tours in Korea, Germany and was active duty during the Vietnam War.
In Vietnam, Gilbertson flew helicopters and held a variety of positions including infantry first lieutenant. His time in the Vietnamese skies was increasingly dangerous, as he was shot down twice and was shot at more times than he can count. His time during the Vietnam War was made even harder by news of American protests in the United States regarding the country's involvement in the war. That made keeping up morale a 24/7 task.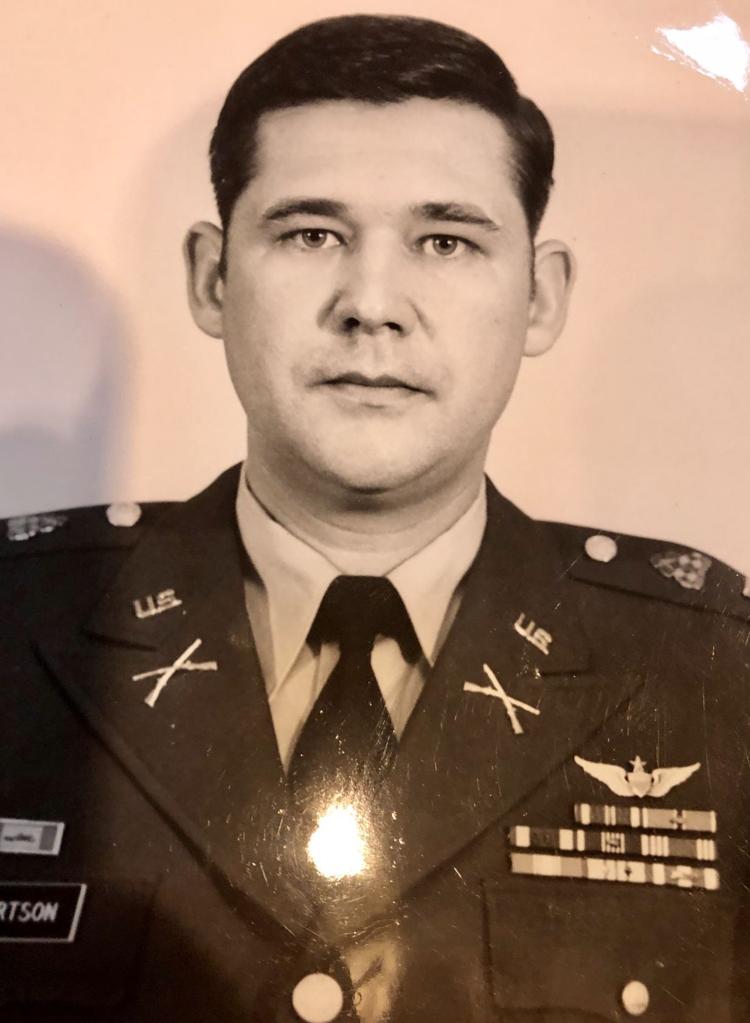 "I know many soldiers who came home and people were disgraceful to them," Gilbertson said. "That didn't happen to me, but when I was in Vietnam, I heard about the protests every single day. Looking back, honestly I'm not very pleased about it. When people are over there literally dying for their country and people are protesting, it wasn't great to hear. There were no 'baby killers' over there or anything like that. That's all not true."
Even though Gilbertson's time in Vietnam was only the beginning of his military service, he said the horrific memories he has from his time there rivals another traumatizing experience he had decades later.
"There has never been a day in my life that I haven't thought about what I did in Vietnam," Gilbertson said. "My wife died of breast cancer 20 years ago, and after her death that took priority in my mind over Vietnam. And they say time heals, so since then I've thought about Vietnam more than my wife's death. It's indelibly etched in my mind forever."
After his tenure in Vietnam, Gilbertson held a variety of command and staff positions both in the military and under military contract. These titles included Latin American program manager (Pentagon, Washington, D.C.), division instructor pilot and platoon commander (82nd Airborne Division), operations officer (19th Aviation Battalion, Korea) and division aviation officer (4th Infantry Division).
During his Army service, Gilbertson also received many awards for his commitment. These awards include the Distinguished Flying Cross, a Bronze Star with one oak leaf cluster, Meritorious Service Medal, a Good Conduct Medal, a National Defense Service Medal, an Army Service Ribbon, a Vietnam Campaign Medal and a Master Army Aviator Badge among many awards and certifications.
Gilbertson said his time in the service changed him for the better and it taught him life skills he may have never picked up outside of the military.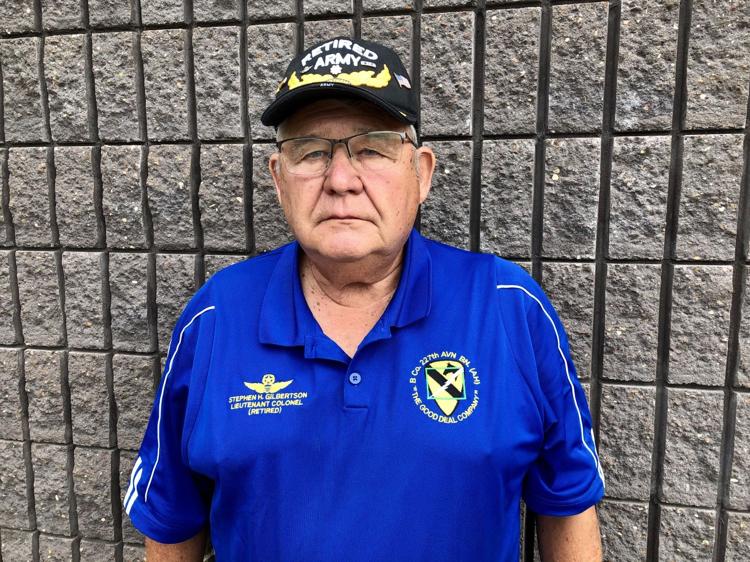 "There's no doubts in anyone's minds that the service changes your life," Gilbertson said. "I think it's changed mine much for the better. It really taught me how to make decisions. I know how to say 'no' and the military has taught me discipline. A lot of people don't know how to say 'no' in life, but after years of service I have learned to do so."
After his departure from the military in 1992, Gilbertson returned to Chippewa Falls after 33 years to live out his life with his wife, Marjorie. Together they have two children, David and Stephen. With Gilbertson's father having served in the military during World War II, Gilbertson's son Stephen kept the tradition of military service alive in their family.
He has served for 20 years, flying in Iraq for multiple tours.
Military service is a tradition in the Gilbertson family and it is his belief that serving your country should be something every American should take part in.
"I believe everyone should give some time to this country," Gilbertson said.
"I don't think it needs to be armed service in every case, but just some type of federal service. If everyone gave at least two years of their lives to this country, they'd appreciate it a little more. The service changed my life and made me a better person, so I think it would have the same effect on others."
Gilbertson is retired and thankful to be able to reflect on his time in the military with a smile as he sees the next generation of soldiers come up to defend the country he appreciates more each day.
Get local news delivered to your inbox!
Subscribe to our Daily Headlines newsletter.