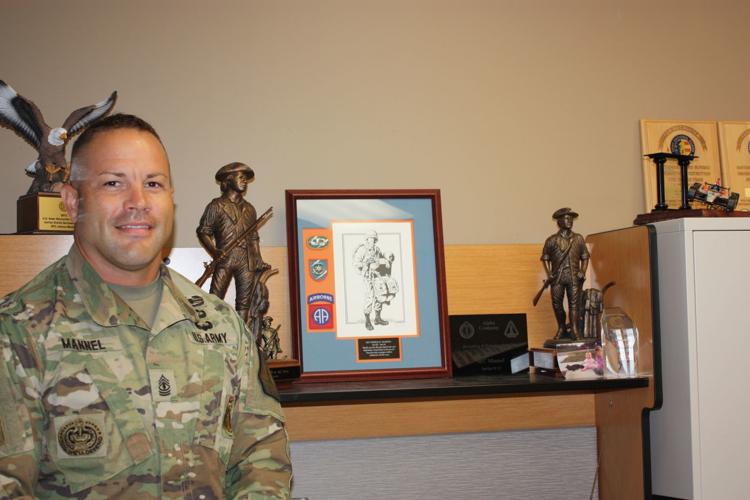 Sgt. 1st Class Joshua Mannel had four things he wanted to accomplish as a young adult.
The Neillsville native wanted to travel and experience new places. He had the desire to be a part of something big. He was motivated to better himself. And most of all, he felt the need to make a difference.
To achieve those goals, he made a decision that altered the path of his life -- he joined the military.
Mannel learned it was something he was born to do.
"Being in this organization, I learned that the military was my calling," he said. "I expected to do three or four years and come back for college. But now, obviously, it's my entire career."
He started his military career as a 20-year-old Army recruit with basic training in Fort Knox, Kentucky. After that, he did job training in Aberdeen, Maryland, before getting stationed at Fort Bragg, North Carolina, for six years.
While at Fort Bragg, Mannel deployed to Iraq on four occasions for a time that totaled more than 30 months. Between 2002 and 2008, he was in Iraq for at least a portion of each year.
While in the Middle East as part of the 82nd Airborne Division, Mannel completed tasks ranging from security to maintenance chief of unmanned aircraft.
The time spent away from home can add up, take its toll and be filled with challenges. But for Mannel -- a Neillsville graduate -- time frequently escaped and flew by quickly during the hardest and most challenging times.
You have free articles remaining.
"I was still a young man finding myself, and you find yourself real quick when you're deployed in a combat zone," he said. "I was there in the initial invasion in 2003 until 2008 at some point each year.
"Each year I was either in a combat zone, preparing for a combat zone or returning from one, and it went by really fast. I learned quickly, and I grew up fast. Being gone is never easy, but all you can do is perform your job the best you can and hope you make it home."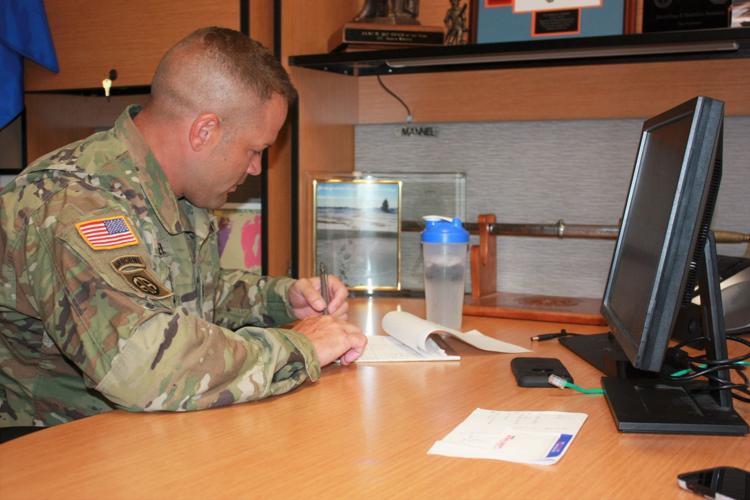 As a young man in his early 20s, being active duty wasn't a difficult choice to make for Mannel -- he wanted to make a difference and serve his country.
But now, thinking of leaving home is a little harder than it once was. The 38-year-old has four kids ages 5, 7, 11 and 13 and has been in a relationship for the past year.
While at home in the United States, Mannel assisted the FBI, CIA and local law enforcement agencies on missions throughout the nation as a member of the Wisconsin National Guard.
After nearly 17 years in the military, Mannel has been honored with awards such as the 2012 National Guard Recruiter of the Year, a Bronze Medal and multiple Army Combination and Army Achievement medals. The current recruiter also attended airborne school, air assault school and drill sergeant school while also becoming a rappel master.
With roughly 3½ years left on his contract, Mannel has been putting thought into how much longer he wants to stay in the military. And after everything is said and done, choosing to stay or walk away from a career filled with lasting friendships, fond memories and new experiences is no easy choice to make.
"After progressing through different ranks and going through numerous deployments, it's tough to walk away," he said. "For now, I just want to continue with what I know how to do, do my best and see where it brings me."
Wherever Mannel ends up, it's safe to say that he's accomplished what he set out to do when he was just 20 years old: travel, be a part of something big, become a better person and -- most importantly -- make a difference.