Fighting in one of the largest wars in American history and coming home to live a fruitful, quiet life is a task not many could achieve, but one U.S. Army veteran managed to do just that.
Born in Tilden and a longtime resident of Chippewa Falls, U.S. Army Sgt. Clement A. Bresina enlisted in the Army on Nov. 25., 1942, at age 23 to serve his country in World War II.
Leaving his wife Marie and their infant daughter Sally at home, Bresina did not return until the war was over, serving a total of three years from 1942-1945.
During his time in the war Bresina, served as a heavy artillery mechanic in Germany, France and Italy. When he returned home, Bresina went on to have five children, ran a successful trucking business and worked hard every day to provide for his family and maintain a loving relationship with his wife during their life together in Chippewa Falls.
One of his daughters, Lou Ann Vogler, said her dad never let the horrors of the war harden his heart. He lived a gentle life and brought smiles to those around him.
"He was hard-working and a gentle family man," Vogler said. "He always said he never expected to come home. He never talked about his military career much, but you could tell he went through a lot. He was our hero."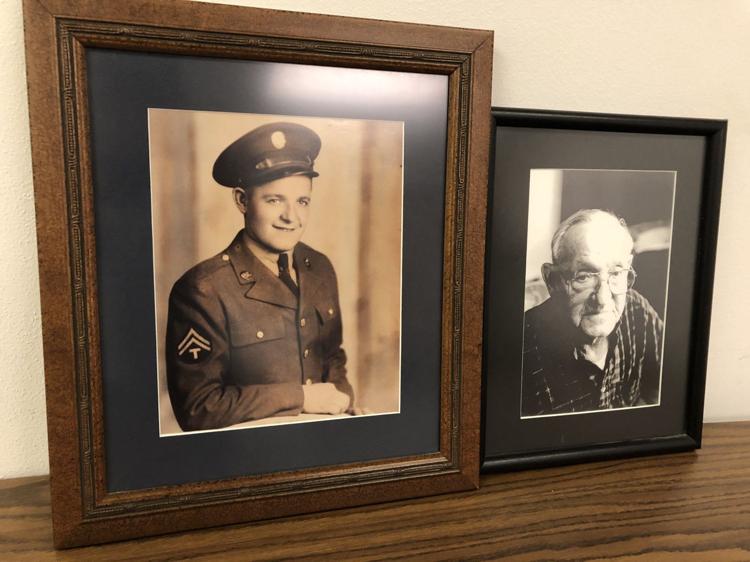 A captain in the U.S. Air Force who served from 1973-1994, Wayne Steinmetz said Bresina was a class act and was the true definition of a family man.
"He was a very humble man and a very good man," Steinmetz said. "At the end of the day, he was a family man who came home from the war, worked hard and supported his family. He was a good man in capital letters."
During his time in World War II, Bresina participated in some of the most noteworthy events in U.S. military history.
You have free articles remaining.
Some of the battles he participated in included the Invasion at Normandy (D-Day), the Northern France campaign, the Ardennes campaign, the Rhinelander campaign and the Central Europe campaign.
In addition to seeing a lot of action, he received such awards as the European African Middle Eastern Theater Ribbon with a Silver Battle Star, three overseas service bars, one service stripe (awarded for three honorable years of service) and one good-conduct medal.
However, awards wasn't the only thing Bresina took home from World War II. Post-traumatic stress disorder is something that plagues the lives of many military veterans. The disorder often invokes painful memories from their time in the service, causing a great deal of pain for the veteran and the family.
Bresina, while he kept it to himself as much as he could, suffered from PTSD after returning home in 1945, something his daughter Mary Geissler said bothered him throughout the rest of his life.
"My son had to do a report at school, so he thought he'd talk to his grandfather about his experience in the war," Geissler said. "And he tried to say something, but he just started to cry and he couldn't talk anymore. He just left the room and evidently the guys he was with were killed and he was about the only one who survived."
Despite losing friends and facing the uncertainty of returning home for many years, Steinmetz said Bresina would still have encouraged the generations to come to join the military for one reason: It is their patriotic duty to serve the country they love and the freedoms it affords.
"I know he was a patriot and for that I believe he would say yes to entering the military," Steinmetz said. "But he also knew the horrors of war, so would he want that young person to experience that? I would say no. But he would go back and say it is your patriotic duty to do it and the way we prevent having to see the horrors of war is having a strong military. He wanted what was best for his country."
After a long life of humble success, Bresina died quietly on Aug. 8., 2002, at age of 83.
Whether it was on the battlefield, on the road running a successful business or raising his family in the quiet state of Wisconsin, Bresina remained a good and faithful soldier throughout his life. He was, and is remembered by his friends, family and fellow veterans, as a hero.
"He always said he never expected to come home. He never talked about his military career much, but you could tell he went through a lot. He was our hero." Lou Ann Vogler, daughter