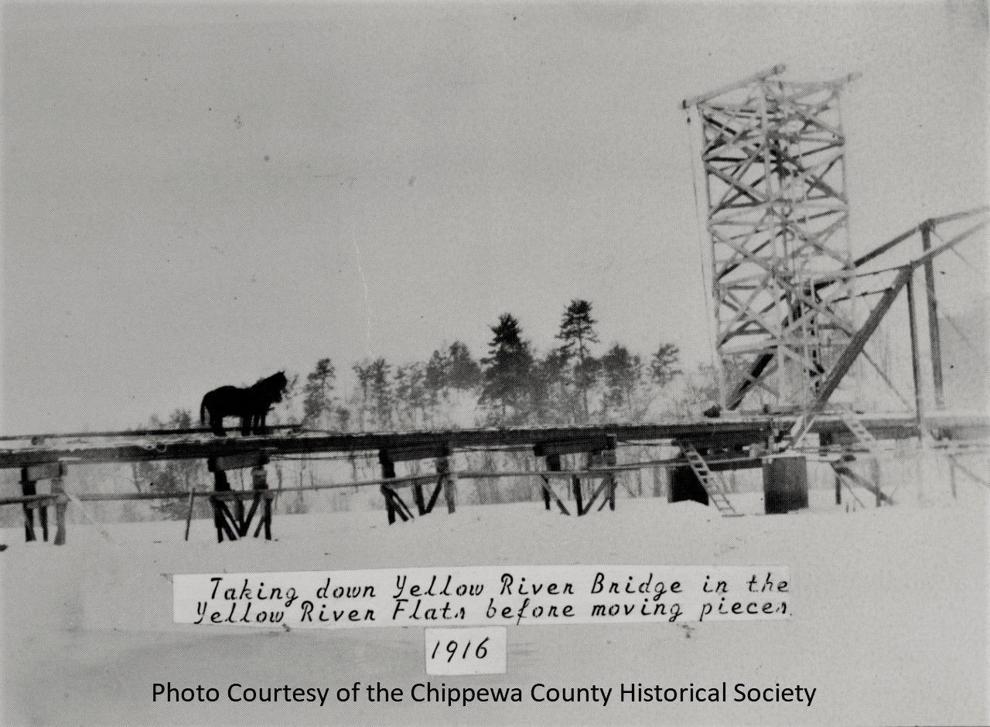 When plans were finalized for the Wissota Dam and Lake Wissota, it was realized that the existing Yellow River Bridge would be below the water level of the new lake.
A new Yellow River Bridge at a different location was designed, and after much discussion, plans were made to dismantle the old Yellow River Bridge and move it to the village of Cobban.
In the winter of 1916-17 the old bridge was dismantled, and in the Dec. 11, 1918, Evening Independent newspaper it was announced that the new Cobban Bridge was officially open for use. Thus the "Cobban Bridge" came to be.
Each Saturday, the Chippewa Area History Center showcases a piece of local history in the Herald. The Area History Center at 123 Allen Street, Chippewa Falls has multiple rooms of displays about Chippewa County history and genealogy.
Visit www.ChippewaAreaHistoryCenter.org to learn more about the future Chippewa Area History Center and how you can help support local history preservation and education.