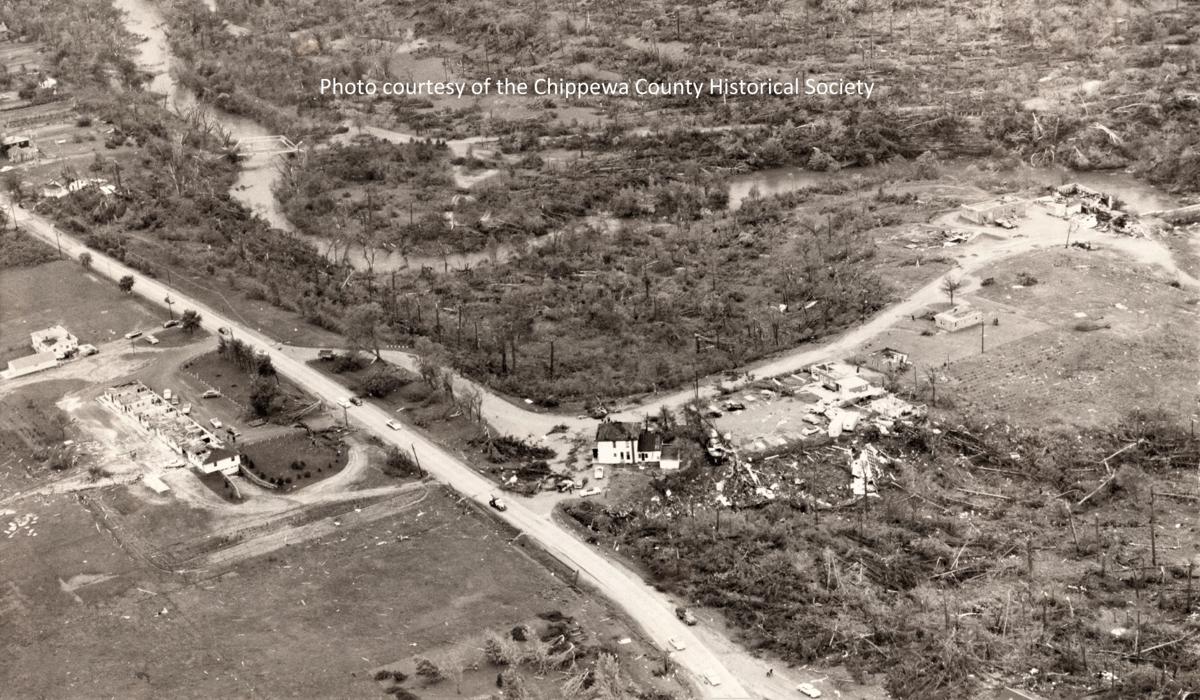 This photo shows the extreme damage done to the north side of Chippewa Falls when a tornado touched down on the evening of June 4, 1958.
Clearly visible are the downed trees in Irvine Park, the Ice Plant buildings were severely damaged, the Glen Loch Motel had its roof torn off, and trailers were taken off their foundations.
Each Saturday, the Chippewa Area History Center showcases a piece of local history in the Herald. The Area History Center at 123 Allen St., Chippewa Falls has multiple rooms of displays about Chippewa County history and genealogy.
Visit www.Chippewa AreaHistoryCenter.org to learn more about the future Chippewa Area History Center and how you can help support local history preservation and education.