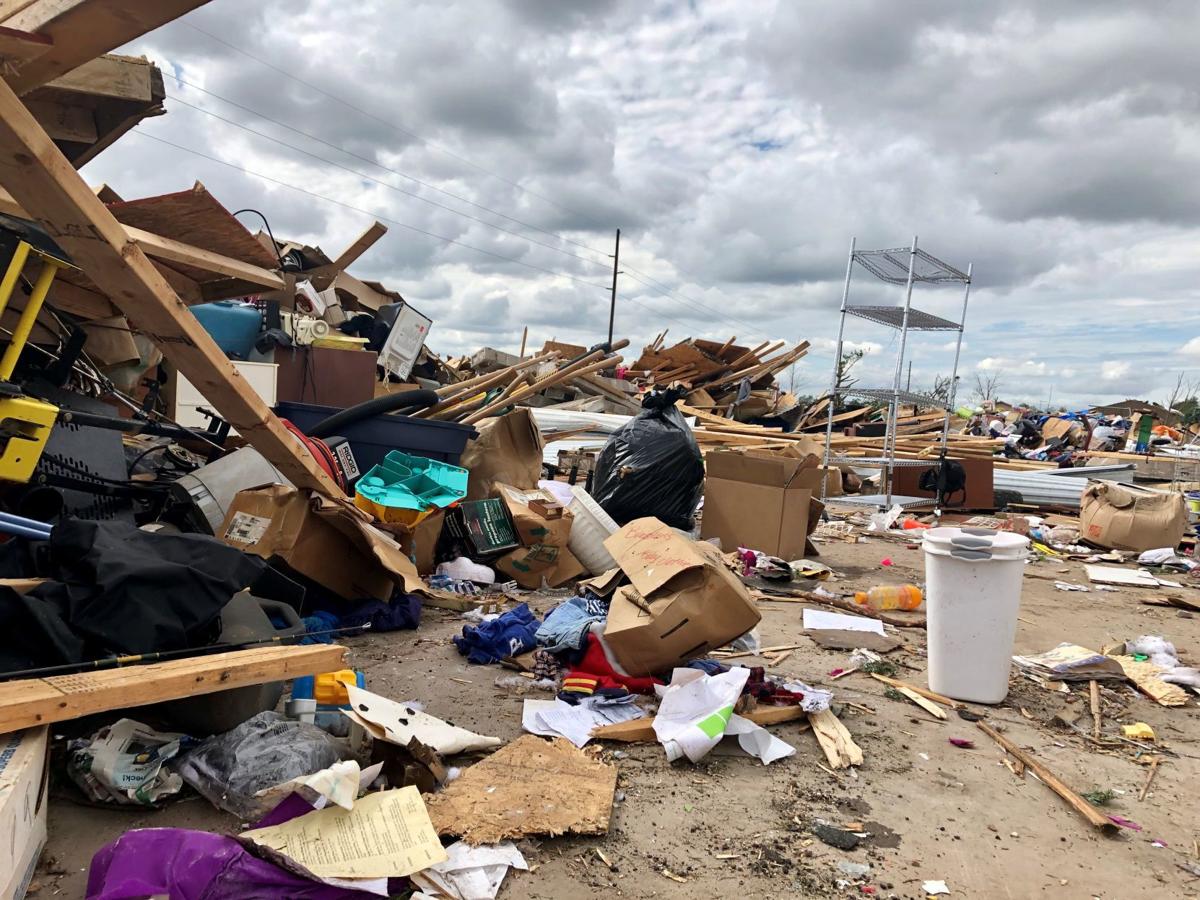 A fundraiser Saturday night is ready to make a difference in the lives of those affected by a natural disaster.
Citizens of the towns of Wheaton and Elk Mound had their lives forever changed in late September when a tornado and heavy storms caused significant damage to about 30 homes and injured two individuals.
Hundreds of volunteers from across Wisconsin and neighboring states flocked to the affected areas to help with the cleanup and more aided financially by donating to various GoFundMe fundraisers and other campaigns. Another event to benefit the victims of the tornado who lost their homes is planned for Saturday night and it is primed to be a success.
Loopy's Saloon, Grill and Event Dome is hosting an event Saturday night called "Deuces Wild Dueling Pianos for Tornado Relief" at 8 p.m., which will see two pianists playing music and entertaining the crowd to raise money for those affected.
You have free articles remaining.
Tickets for the show include dinner, a drink ticket and a ticket to the show and the tickets for the event sold out Wednesday, ensuring a large fundraising total.
Emily Ericson is one of those volunteers who helped clear and sort debris at the Country Road M and Hwy. 29 site, and she has a ticket for the show Saturday. She said it is great to see the event is sold out and she looks forward to continuing to help support those affected by the severe weather in Wheaton and Elk Mound.
"It is absolutely fabulous," Ericson said. "It is hard for people to imagine not having a home anymore and then trying to pick up the pieces. So, it's good to see people are willing to support each other when they really need it. The show should be a lot of fun and hopefully they raise as much money as they can."
While a sold-out fundraiser is a good sign for being able to help the victims of the tragedy financially, Ericson said when she drives by the affected areas the cleanup will be a slow one and won't be fixed all in one night.
"It's a slow process," Ericson said. "There was so much debris everywhere and we did what we could, but it's going to take more time to restore those areas. A lot of the time people think if you have a fundraiser and raise the money you can fix things right away and that's just not the case. People need to keep focusing resources toward these areas constantly if we want them to fully recover."
Those who snagged tickets can look forward to a fun night in support of the victims of the September storms at Loopy's Saloon, Grill and Event Dome Saturday night, and more fundraisers and efforts to restore the lives of those affected will continue to pop up in the near future.