When vaccine eligibility categories began opening incrementally last winter and spring, facilities were scrambling to meet demand for shots, with patients calling in droves to inquire about their turn for a dose.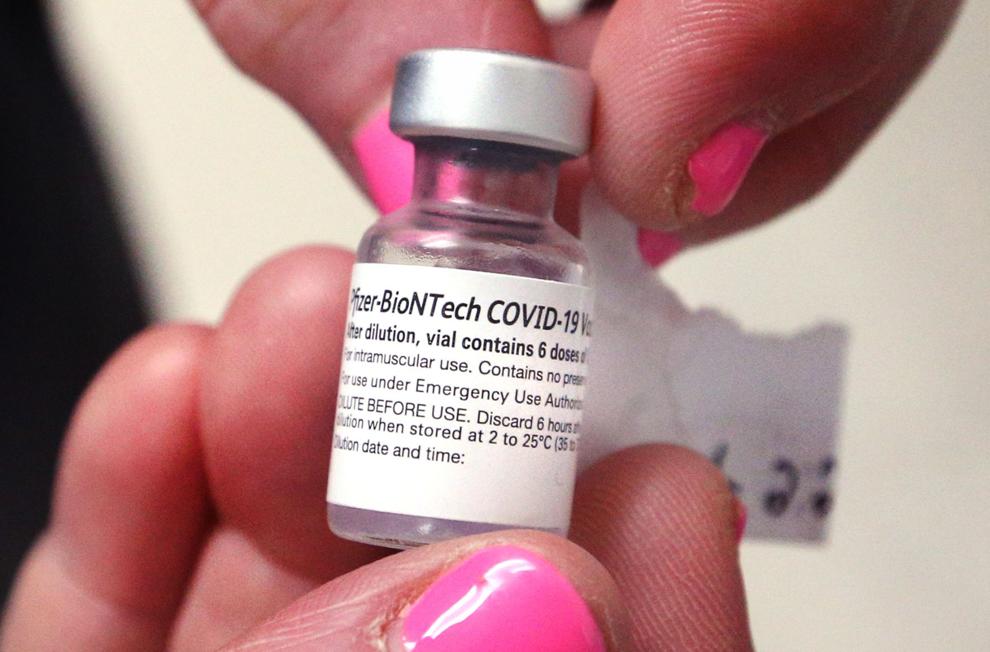 Locally, appointment slots at Gundersen Health System and Mayo Clinic Health System filled instantly, with vaccine supply from the state used up quickly and any extra vials welcomed.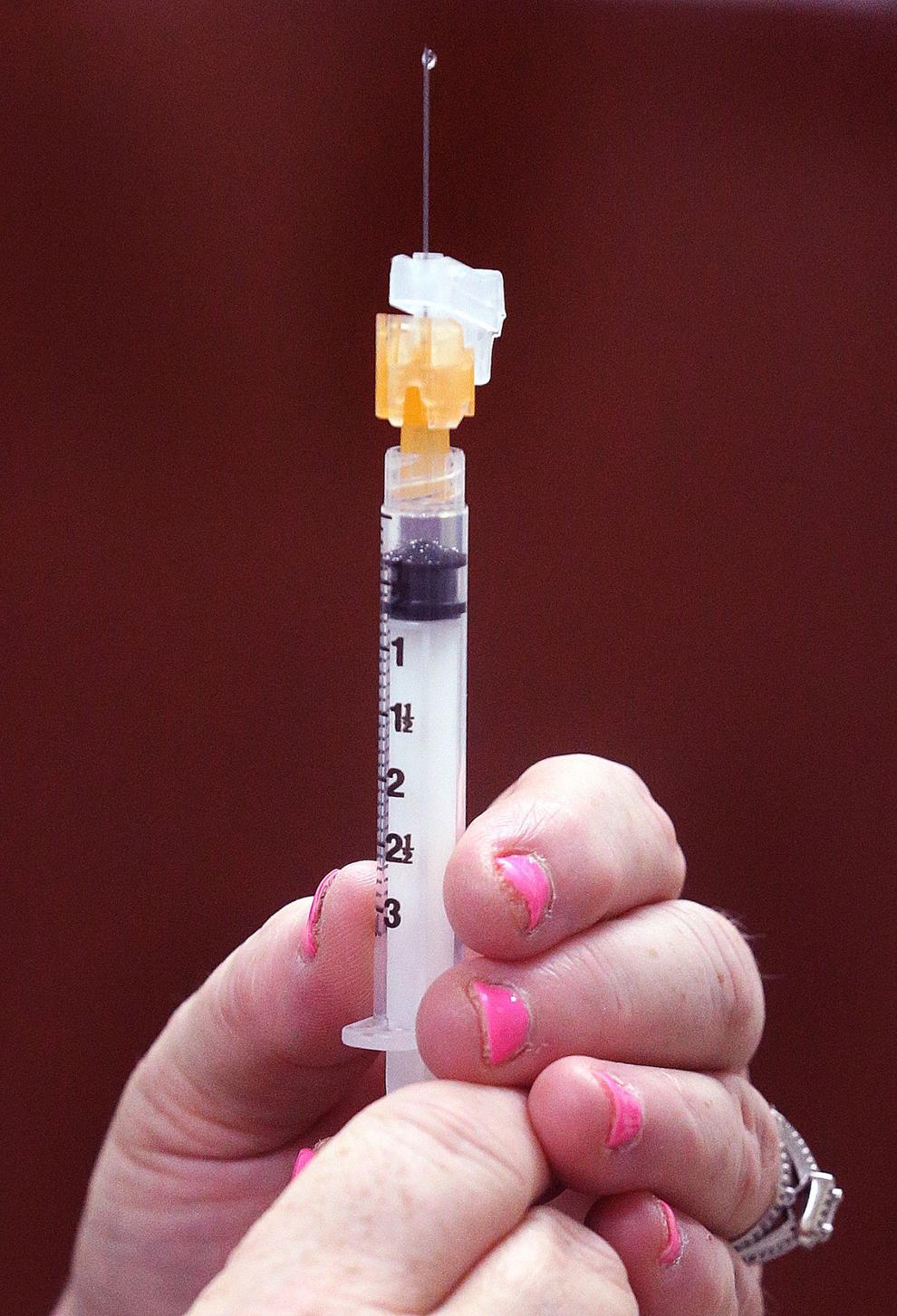 Over six months into the rollout, the scramble for shots has slowed — a good sign that many who want vaccines have been inoculated, but also worrisome, as fully vaccinated rates remain far below the level needed for herd immunity.
As of Thursday, 51.3% of Wisconsin residents had received at least one dose of the vaccine and 48.9% had completed the series, according to DHS. On a national level, per the CDC, those numbers are 56.3% and 48.8%, respectively. As of Friday, Minnesota was at 56.1% for one or both doses and 50.9% fully vaccinated.
One of the earlier eligibility groups, those 65 and older, leads the pack in full vaccination for Wisconsin at 83.5%, while those 12 to 15, who were approved for the Pfizer vaccine May 12, have the lowest rate at 31.7%, but have also had the least time to get shots.
Among individual counties in the La Crosse Tribune, Chippewa Herald and Winona Daily News coverage areas, the percentages for at least one dose as of Thursday are as follows:
La Crosse County: 57.2%
Chippewa County: 46.6%
Dunn County: 40.4%
Eau Claire County: 52.2%
Monroe County: 39.9%
Vernon County: 46%
Crawford County: 47.1%
Jackson County: 40.3%
Winona County: 52.7%
Houston County: 55.7%
Trempealeau County: 54.1%
Vaccination numbers continue to slow each week, with a high of nearly 430,000 doses in Wisconsin the week of April 4 and a steady decline to 38,016 the week of July 11. La Crosse County totals for the same weeks were 9,631 and 684. Daily doses statewide for the past two weeks average under 6,000 per day.
"We can do better," says Dr. Robyn Borge of Gundersen Health System in La Crosse. While La Crosse County is among the areas with higher rates, others, including Dane and Bayfield counties, are in the 63% to 70% range.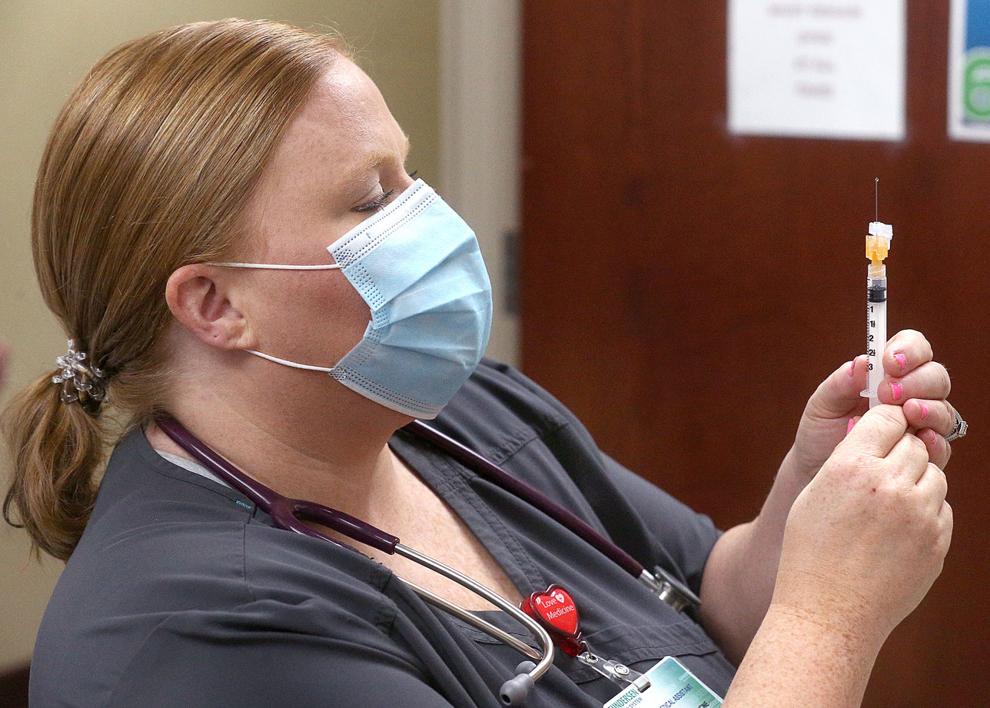 Dunn, Monroe lag behind
Dunn County is among the readership counties with the lowest rate of vaccination, more 10% below the state average.
"I believe that there are a variety of reasons that people choose to remain unvaccinated," says Kathryn Gallagher, director and health officer with the Dunn County Health Department. "While we have not conducted specific research into the specific 'why' behind that choice, we have heard from community partners that among our most undervaccinated demographic there is a perception that the personal risk of infection is acceptable to them.
"Just over one out of five Dunn County residents aged 18-24 are vaccinated. We are not working towards a specific rate, but want to ensure that everyone that chooses to get vaccinated has access to the free vaccination."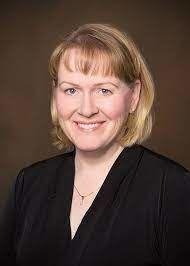 Monroe County has a low rate overall — under 40% — but Sparta is above average with over 60%.
Kayleigh Day, the department's community health educator and public information officer, says there are many possible factors in the low countywide vaccination level, including the number of rural residents. To make the shots more accessible, the department has been visiting "vaccine desert" areas. In addition, the vaccine being new is a source of hesitancy for some, she notes.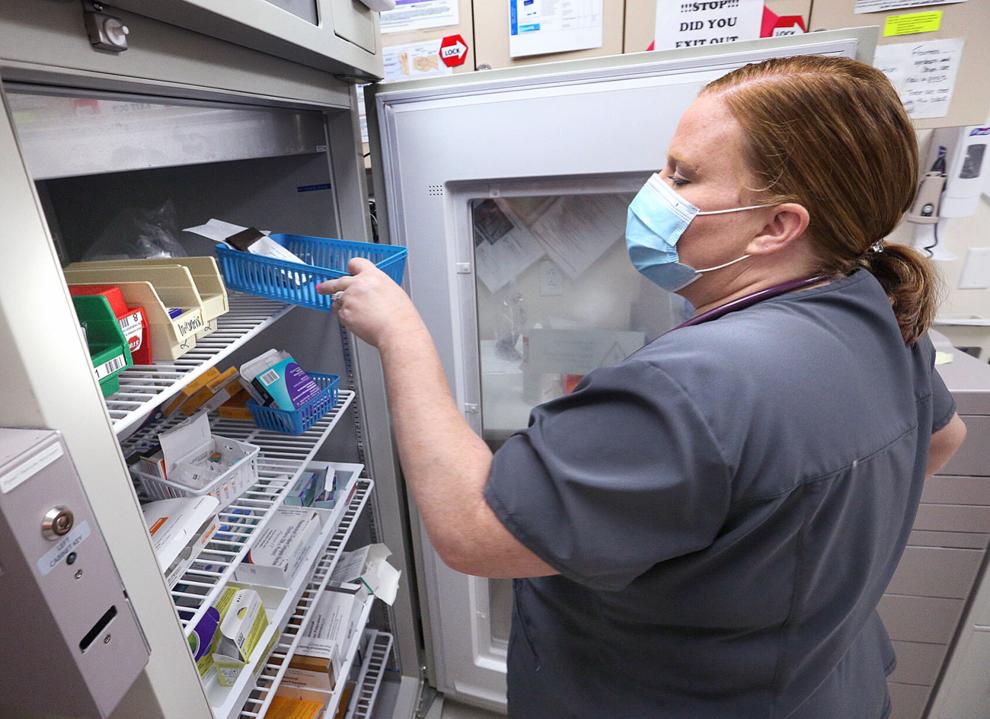 A message on department's website reads, "Monroe County Health Department wishes to acknowledge that many of our community members have undergone years of disinvestment, biased treatment, and lack of access. We empathize with those who have historically or personally experienced discriminatory treatment in our community.
"These experiences have reinforced cycles of trauma and created a lack of trust with government and with health care. The decision to receive a COVID-19 vaccination is a personal one. Our health department aims to educate the public about the safety and benefits of vaccination while also acknowledging these truths. We aim to build trust and the most equitable health outcomes."
The text, Day says, is not in reference to specific incidents but about how "in the past some folks have had distrust in health entities and just acknowledging that and honoring that that can be a barrier for folks, but still encouraging folks to get vaccinated and creating as many opportunities for that as we can."
With herd immunity requiring at least 70% of the population to be vaccinated, there is a long way to go on the national and state levels.
The circulation of variants, particularly the recent spike in Delta strain infections, is another hurdle, with low-vaccination states and counties seeing distressing rises in not only infections but hospitalizations. Delta is also less responsive to the vaccine, with studies showing between between an 8% to 30% decrease in protection against breakthrough infections, though the severity of those cases is lesser than among unvaccinated persons.
"If we do not get enough people vaccinated that we can really squash the spread of COVID, we could have a variant emerge that isn't as sensitive to the vaccines," DHS Deputy Secretary Julie Willems Van Dijk said in a Tuesday post on the DHS Facebook page.
While Delta has not yet swarmed the state — there have been 120 confirmed cases as of July 21 — cases are trending up. On July 16, the seven-day average for new cases in Wisconsin was 149 per day, with a positive test rate of 1.8%. On July 21, those numbers were 221 and 2.8%. Nationally, the seven-day moving average for cases was 11,521 on June 21, and had risen to 37,673 on July 20.
Per the CDC, Delta is responsible for 83% of new sequences cases. National health officials last week noted over 97% of those being hospitalized for COVID-19 are unvaccinated, as are 99.5% of those dying from the virus. State hospitalizations have almost doubled in the past two weeks, Willems Van Dijk said Thursday in a DHS briefing.
Getting shots in arms
The Wisconsin Department of Health Services, Minnesota Department of Health, county health departments, area health care providers and drugstore pharmacies have worked diligently to make getting the vaccine as convenient, easy and efficient as possible.
Doses are free, but given that some may have to pay for transportation or child care in order to make their appointment, the national government has partnered with child care and rideshare providers to offer these services at largely no charge.
Area efforts to reach all demographics have included hosting vaccine tents at local events and entities, like the La Crosse Moon Tunes Concert Series kickoff in June, the Trempealeau County Fair, Snuffy's Bar and area high schools; partnering with organizations like the Vang Council or Boys and Girls Club to reach underserved populations; and sending physicians to shelters and parks frequented by unsheltered persons or the residences of homebound individuals. UW-La Crosse was host of a state community vaccine clinic for several weeks.
The La Crosse County Health Department, "with wonderful volunteer support," between February to June 2021 administered 5,556 doses through 73 vaccine clinics at 23 different locations. Sites included the La Crosse County Jail. Juvenile Detention Center, West Salem Fire Dept. 22, the YMCA Onalaska and the Salvation Army.
In other parts of the state, officials are exploring door to door vaccination, and in Milwaukee County 137 doses were given that way in around one week, per Wisconsin Public Radio.
Other states have incentivized. In Minnesota, the "Your shot to summer" initiative, which ran from late May to late June, made the first 100,000 state residents to be vaccinated during that time eligible for rewards like a state fishing license, Minnesota Zoo admission, Great Lakes Aquarium Pass, Northwoods League baseball tickets and more.
Winona County Health and Human Services has hosted vaccine tents at the Farmer's Market, Winona County Fair, Steamboat Days, the Lake Park Drive in Music and Movie Series, and area recreation centers, community centers and high schools. The Minnesota Department of Health has a Vaccine Advocate toolkit for individuals to utilize social media to share facts and promote getting the shots, or spreading information about the state's COVID-19 Community Mobile Vaccination Bus.
If the vaccine is accessible and free, why are so many eligible persons not inoculated? A sense of invincibility may be a factor for younger demographics, who are less likely to be hospitalized for or die from the virus. Vaccine distrust, incorrect messaging, politics, concerns about side effects or lack of confidence in the safety of the shots are other reasons.
Survey results show split
A Yahoo! News COVID-19 vaccination survey of 1,715 U.S. adults, taken July 13-15, found of those currently unvaccinated only 18% planned to get their shots, while 31% were unsure and 51% did not intend to be vaccinated. Of those who still wanted the vaccine, 41% identified as Democrats and 10% as Republicans, and males outnumbered females. Of note, many states and counties with low vaccination rates lean conservative, including Dunn, Monroe and Jackson counties.
The "most important reason for not getting vaccinated" was "I don't trust the COVID-19 vaccines" at 45%, the survey found — chosen by 37% of Democrats and 51% of Republicans, respectively — and 12% said their top reason was not being worried about getting the virus.
Only 4% listed their number one reason as lack of easy access to the shot, and only 3% cited not being able to get time off work.
Broken down into reasons for vaccine distrust, 60% said the shots are "too new," and 45% noted they don't currently have full FDA approval — the shots are being used under Emergency Use Authorization. However, 55% said full approval would make no difference in their decision to be vaccinated.
Short-term side effects were a concern for 50% of respondents, and long term for 70%. Over half said they didn't trust the government, and 45% don't trust drug companies.
To the survey question, "What poses a greater risk to America?" 64% cited the virus, and 15% the vaccines. For their personal health, the percentages changed to 61% and 18%, respectively. The spread of the Delta variant has made 15% of unvaccinated persons more likely to get their shots, but a rise in hospitalizations and deaths among the unvaccinated would not change the decision of 58% and 57%, respectively, of respondents.
Some conservative government officials, including Sen. Ron Johnson, have pointed to rare cases of severe vaccination side effects as reasons to forgo the shots. Anti-vaccine organizations like Children's Health Defense have grown louder over the course of the pandemic, with Dr. Elizabeth Mumper saying, "Vaccines, as they are currently produced, are not safe." Of note, the organization's head, Robert F. Kennedy Jr., was previously banned from Instagram "for repeatedly sharing debunked claims" about COVID and the vaccines.
A post from the conservative group America's Frontline Doctors read, "45,000 confirmed dead from the COVID-19 shots within three days … and they've covered it up." While proven wholly incorrect, it sparked fears among those already skeptical of the safety of the shots.
While headlines can be alarming, when put in context adverse reactions are miniscule. As of July 19, the CDC had confirmed 41 cases of thrombosis with thrombocytopenia syndrome and 674 cases of myocarditis or pericarditis related to the vaccines. There are 100 preliminary reports of Guillain-Barré syndrome.
In contrast, over 339.1 million vaccine doses have been administered. As of July 19, VAERS had received 6,207 reports of death among vaccinated individuals, equivalent to 0.0018%. A report is not confirmation the death is vaccine related.
"I would encourage people to read reputable sources, and to talk to their trusted provider," Borge says. With local hospitals starting to implement vaccination at primary care departments, Borge hopes more will opt for shots. "It will be more convenient and they will be able to have that discussion with their clinician."
'They thought it was a hoax'
Willems Van Dijk says many who haven't been vaccinated heard misinformation, and shared during the DHS briefing a viral post from Dr. Brytney Cobia, a hospitalist at Grandview Medical Center in Birmingham, Alabama.
"A few days later when I call time of death, I hug their family members and I tell them the best way to honor their loved one is to go get vaccinated and encourage everyone they know to do the same. They cry. And they tell me they didn't know," the post reads. "They thought it was a hoax. They thought it was political. They thought because they had a certain blood type or a certain skin color they wouldn't get as sick. They thought it was 'just the flu.'
"But they were wrong. And they wish they could go back. But they can't. So they thank me and they go get the vaccine. And I go back to my office, write their death note, and say a small prayer that this loss will save more lives."
Willems Van Dijk reiterates: "There is a way out of this. ... We do that by getting vaccinated. By getting our children who are eligible vaccinated. By talking to our friends and our neighbors about the importance of getting vaccinated. Every COVID-19 death is now a preventable death."
Wisconsin is looking for an 80% vaccination rate, Willems Van Dijk says, though "the best would be 100%." Reaching that rate means getting the tween and teen demographics their shots, and, once approved, those under 12.
With most local schools following a nine-month calendar, only around six weeks remain for the middle, high school and college age sector to have their shots. With Pfizer and Moderna doses spaced three to four weeks apart, respectively, and another two weeks needed for full efficacy to kick in, time is limited to start the semester at peak protection.
"We certainly want to strive for higher vaccine rates. With the Delta variant we are seeing more on an impact on kids. Actually, 14% of cases are children, and up to about 3.6% of hospitalizations are kids," says Borge. "There is some concern the Delta variant and future variants may pose more risk to our younger populations. We strongly recommend the vaccine for children 12 and up. The best way to keep our kids and our community safe is to get the COVID vaccine."
Borge says, "What we're finding with the kids is a lot of them have been eager to get the vaccine, and it has been the parent that is more cautious. Obviously they want what's best for their kids, so they're a little more cautious with their children than they were with themselves. I do want to provide reassure these vaccines have continued to be effective, including with the Delta variant."
The Minnesota Department of Health advises regular testing for youth not yet eligible for vaccination, with Minnesota health commissioner Jan Malcolm stating, "With variants continuing to circulate, the pandemic is not over, especially if you or your children are not vaccinated yet. That means testing can still be a very important tool."
Adds MDH assistant commissioner Dan Huff, "If your kids participate in activities where they may be exposed, or in settings with others outside your household, like day care or youth camps, they should get tested every two weeks."
As of July 1, Winona Area Public Schools no longer require students, staff and visitors to wear masks while in school buildings. The La Crosse School District last Wednesday announced masking is also not required, though those under 12 may need to resume wearing face coverings if cases rise.
La Crosse Schools on Thursday sent out a letter advocating for vaccination among students 12 and over and staff, writing, "With summer half over and preparations for the beginning of the new school year well underway, we are confronted by the fact that concerns over COVID-19 will continue to affect decision making. The good news is that new guidance focuses on the need for students to be back in the classroom and area public school districts are committed to ensuring that this happens. ... However, the increasing case numbers of COVID-19 in the nation, state, and right here in La Crosse County, require us to consider which mitigation strategies may still be necessary for the start of the school year.
"It has become clear that the first, best mitigation strategy is vaccination. We are asking all eligible individuals to consider being vaccinated. Please speak to your doctor about the risks and benefits of the vaccine. Low or no community spread will allow schools to remain open with the fewest mitigation strategies necessary. Being vaccinated is very much a collective community effort to ensure students can fulfill their potential in our classrooms."
Willems Van Dijk stresses there is plenty of vaccine available and many ways to get it — "We just need people to raise their hands."
IN PHOTOS: Local community members wear face masks (copy)
Holmen, Wis.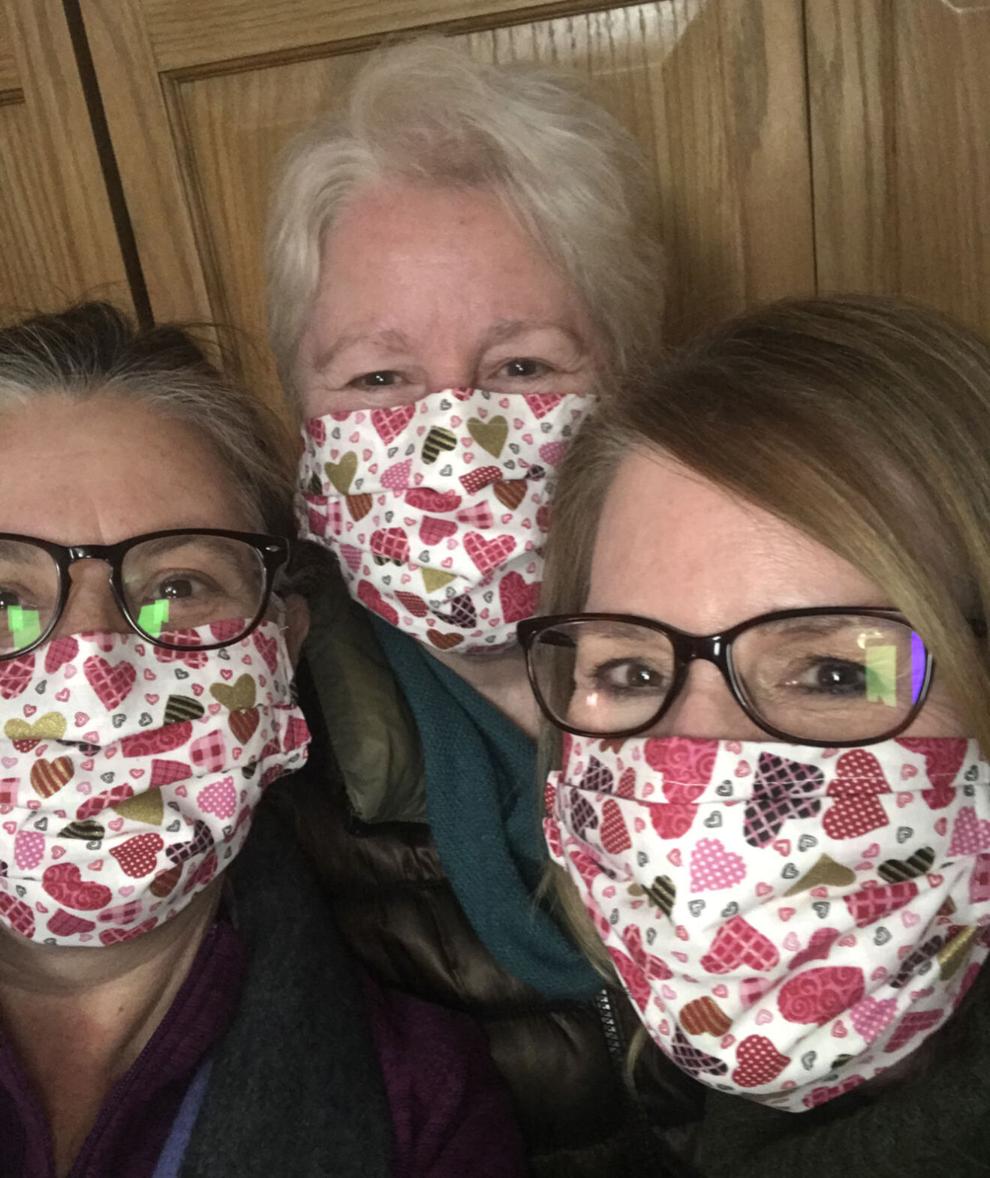 Jim Falls, Wis.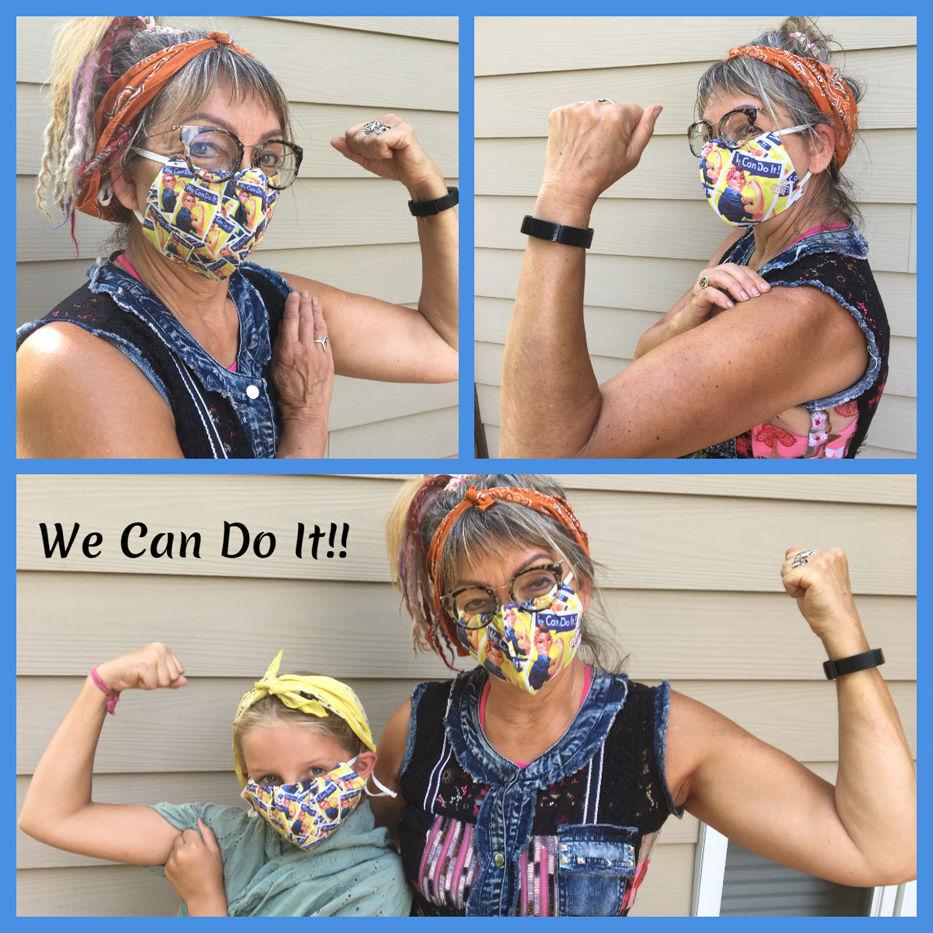 La Crescent, MInn.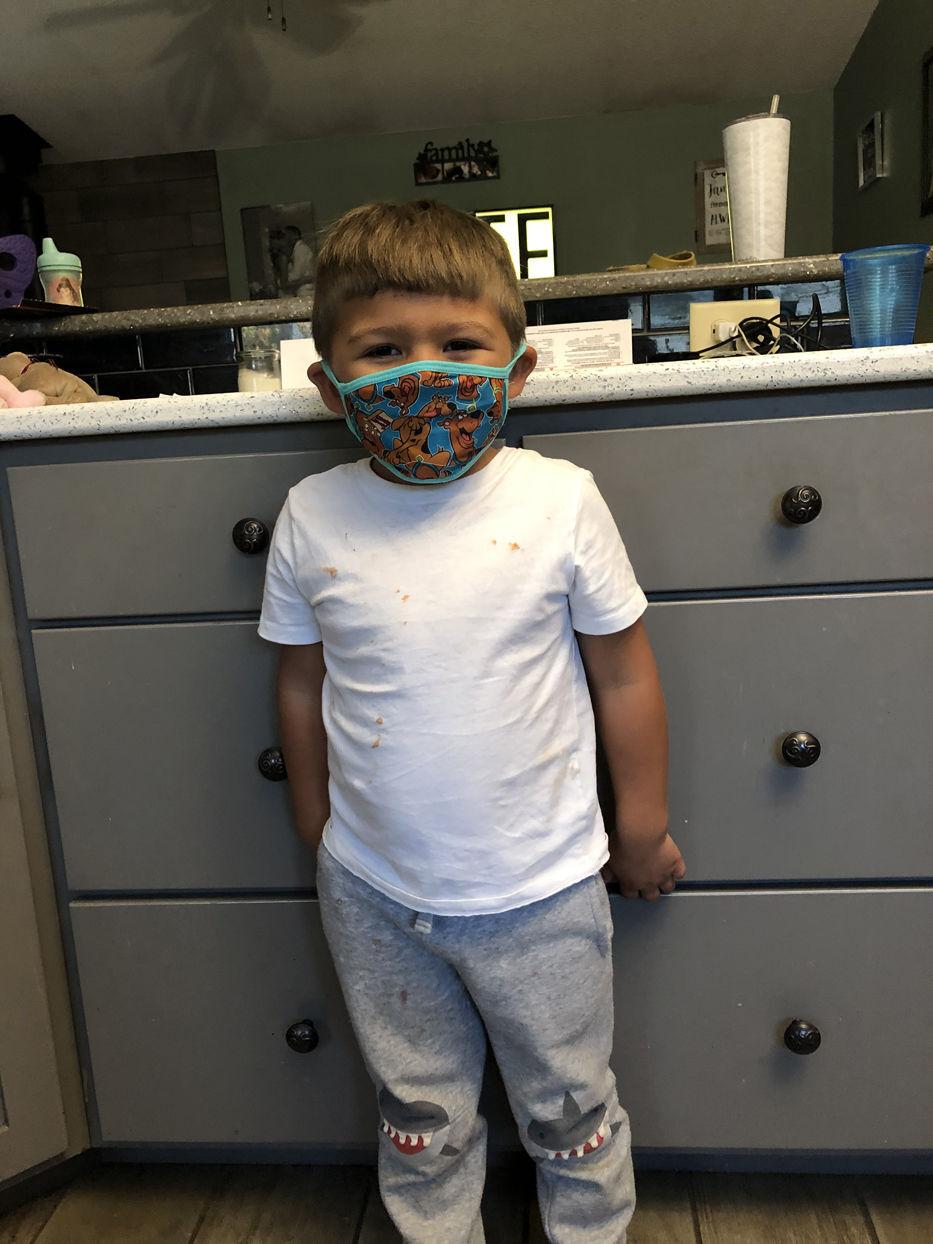 Working at the Tomah VA serving our Veterans during this pandemic!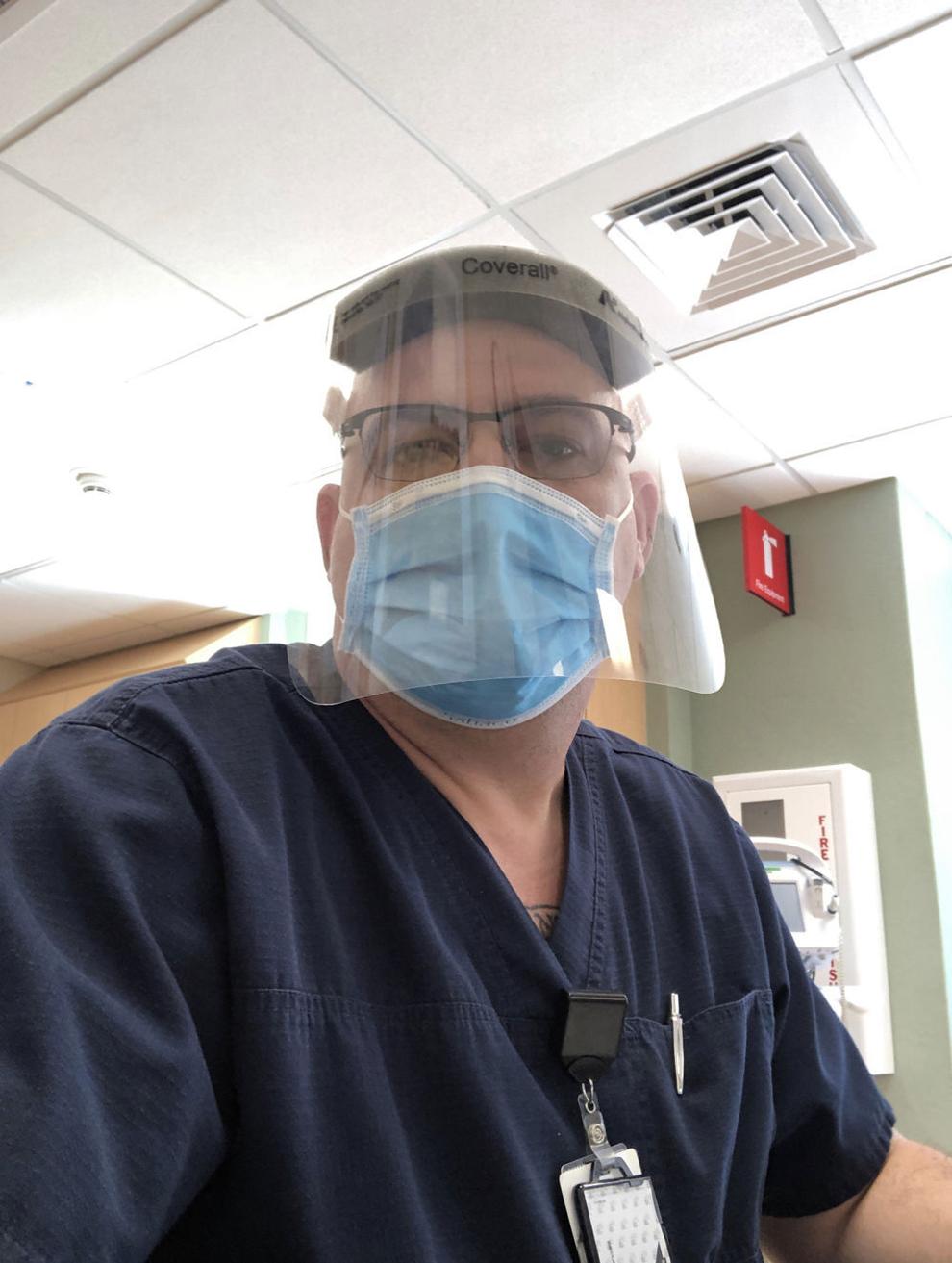 In My Family We all Wear Our Masks Cindy And Baby V
mask made by fellow West Salem High School chemistry teacher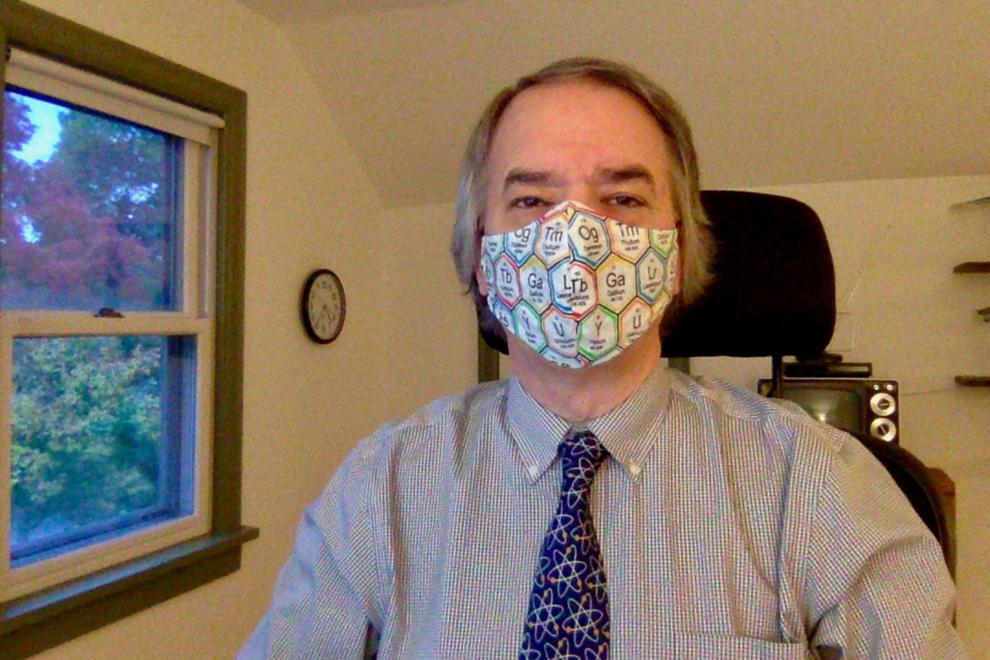 La Crosse punk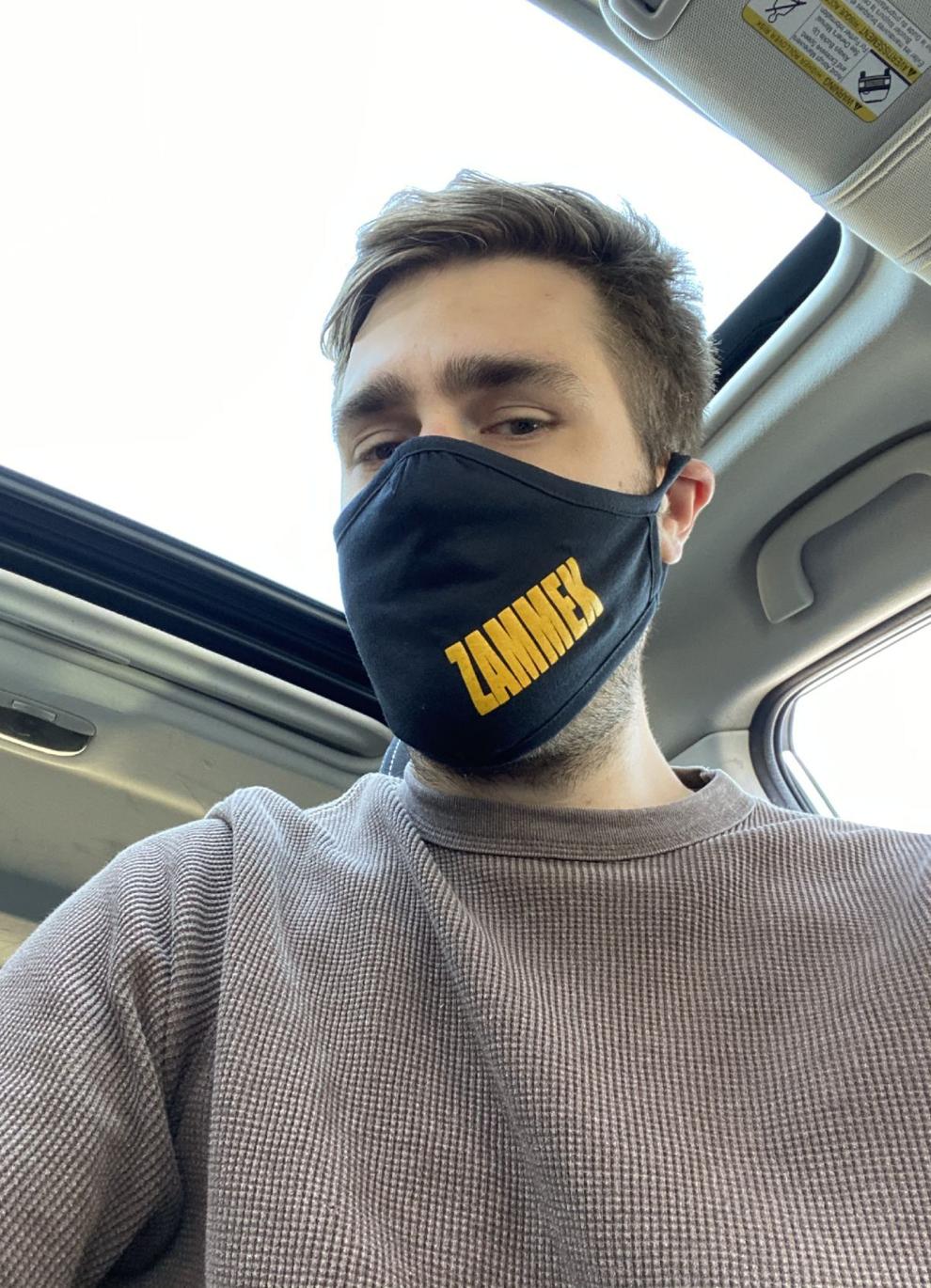 Lace for a lady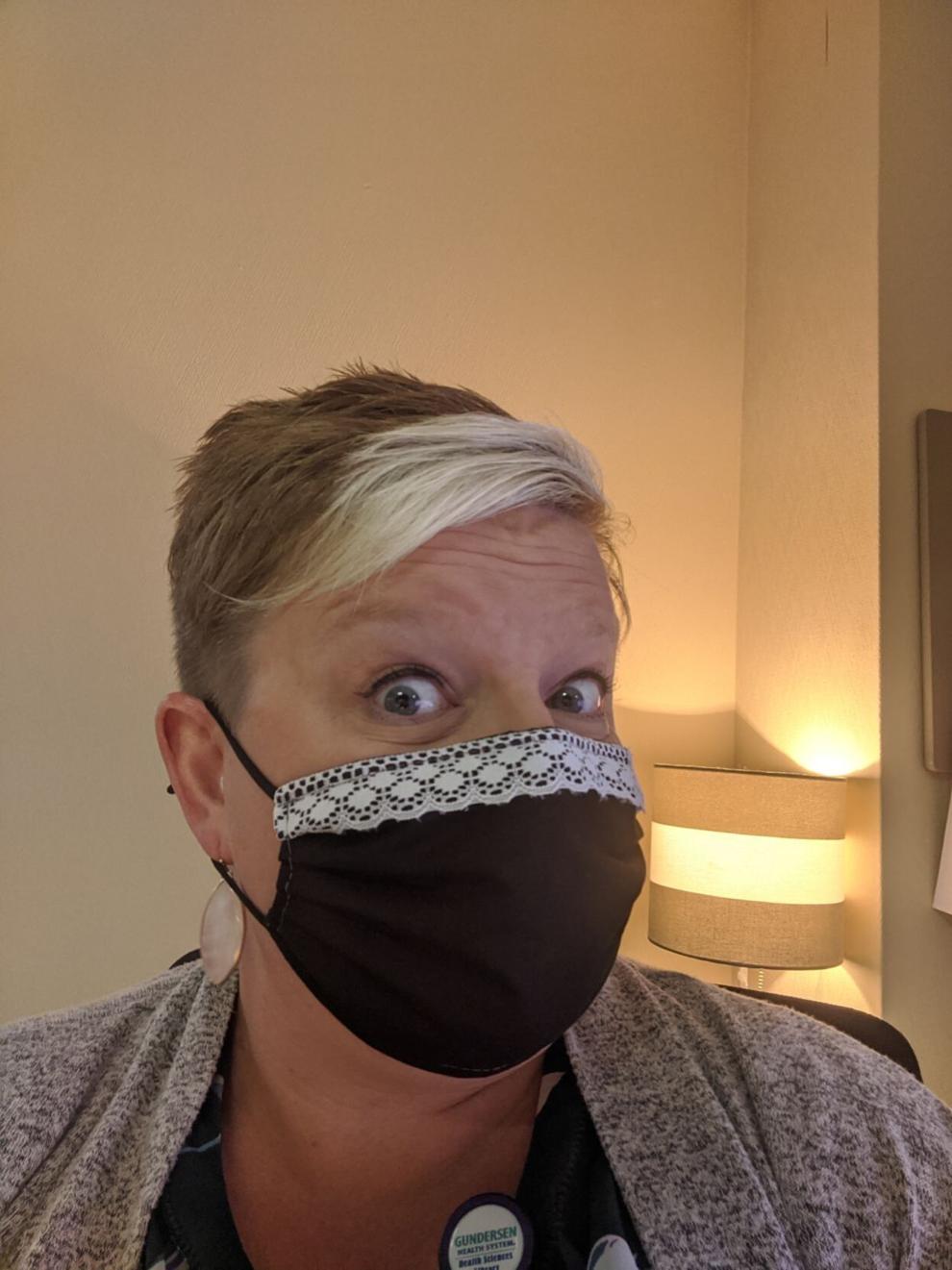 Caring for the community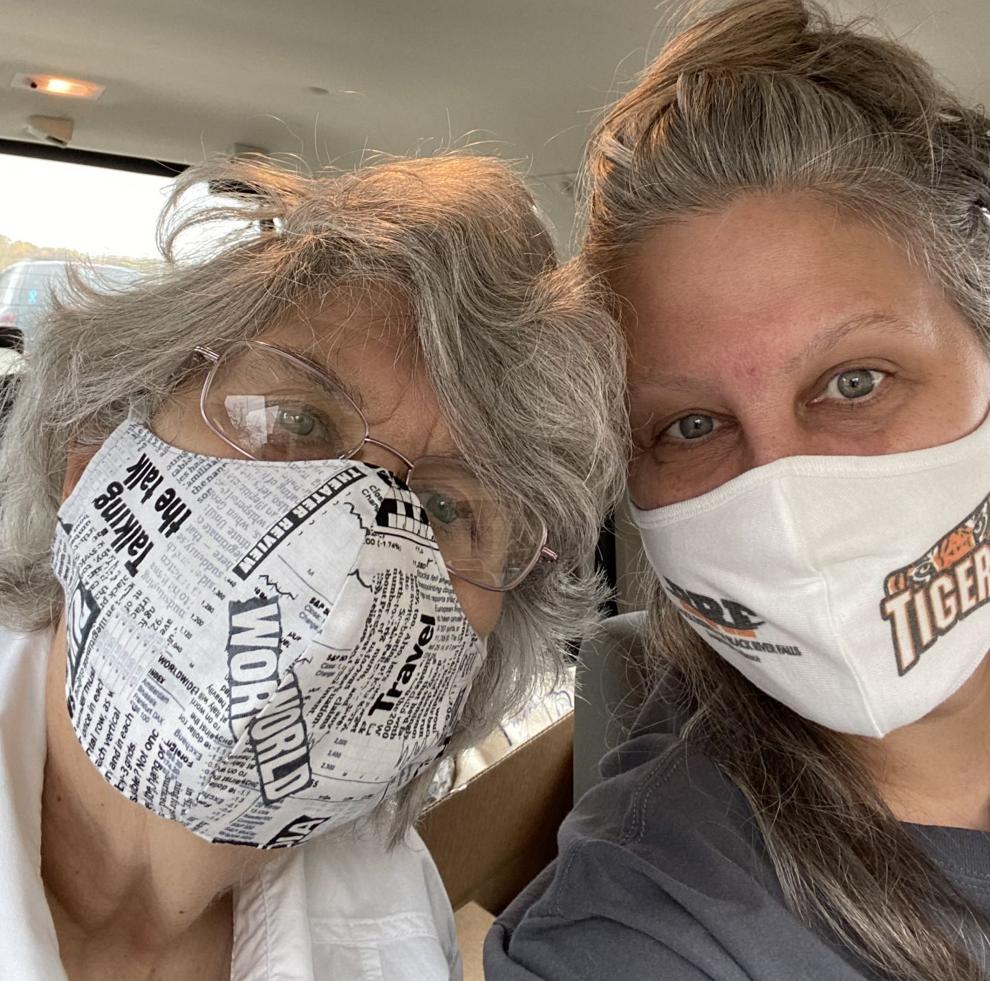 A mask with bling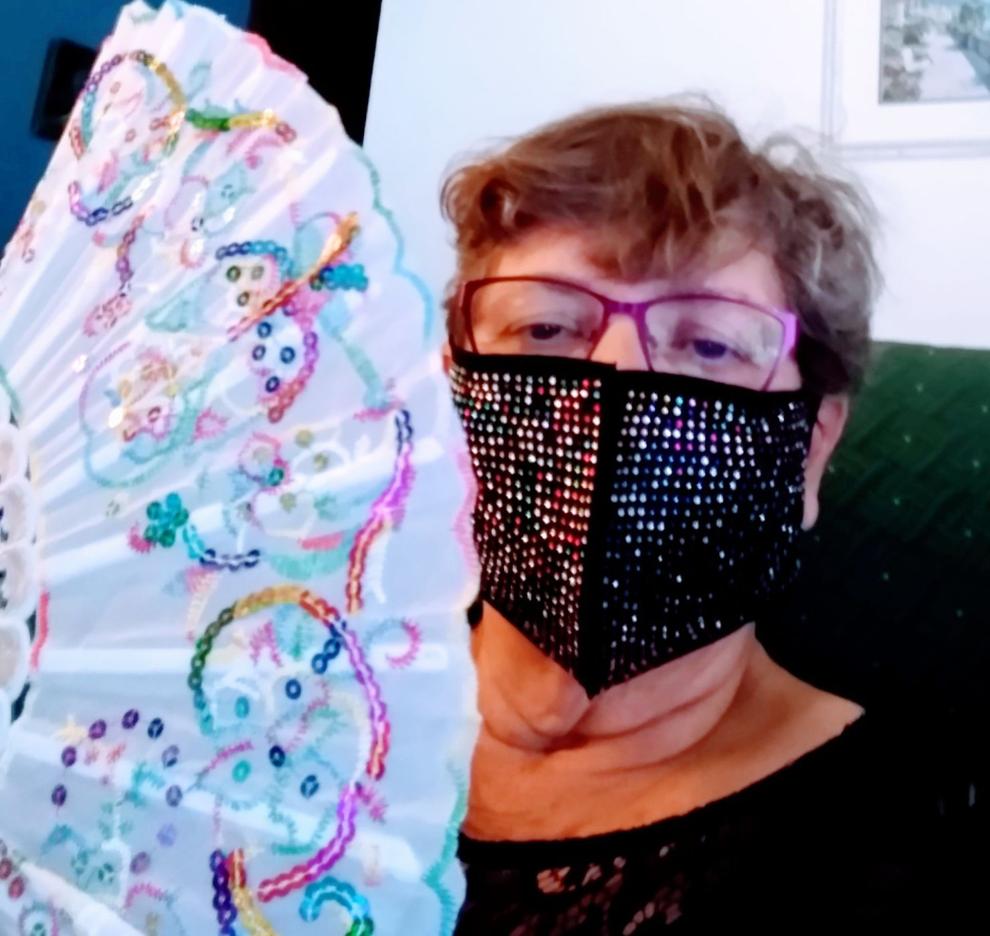 Dinner guests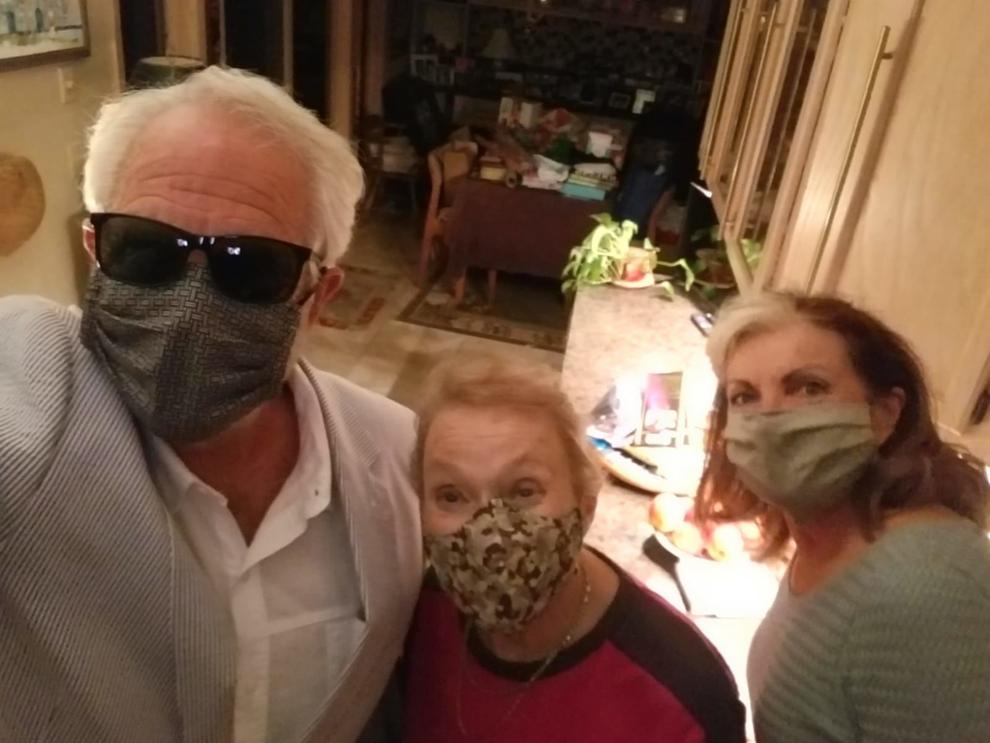 A Friendly smile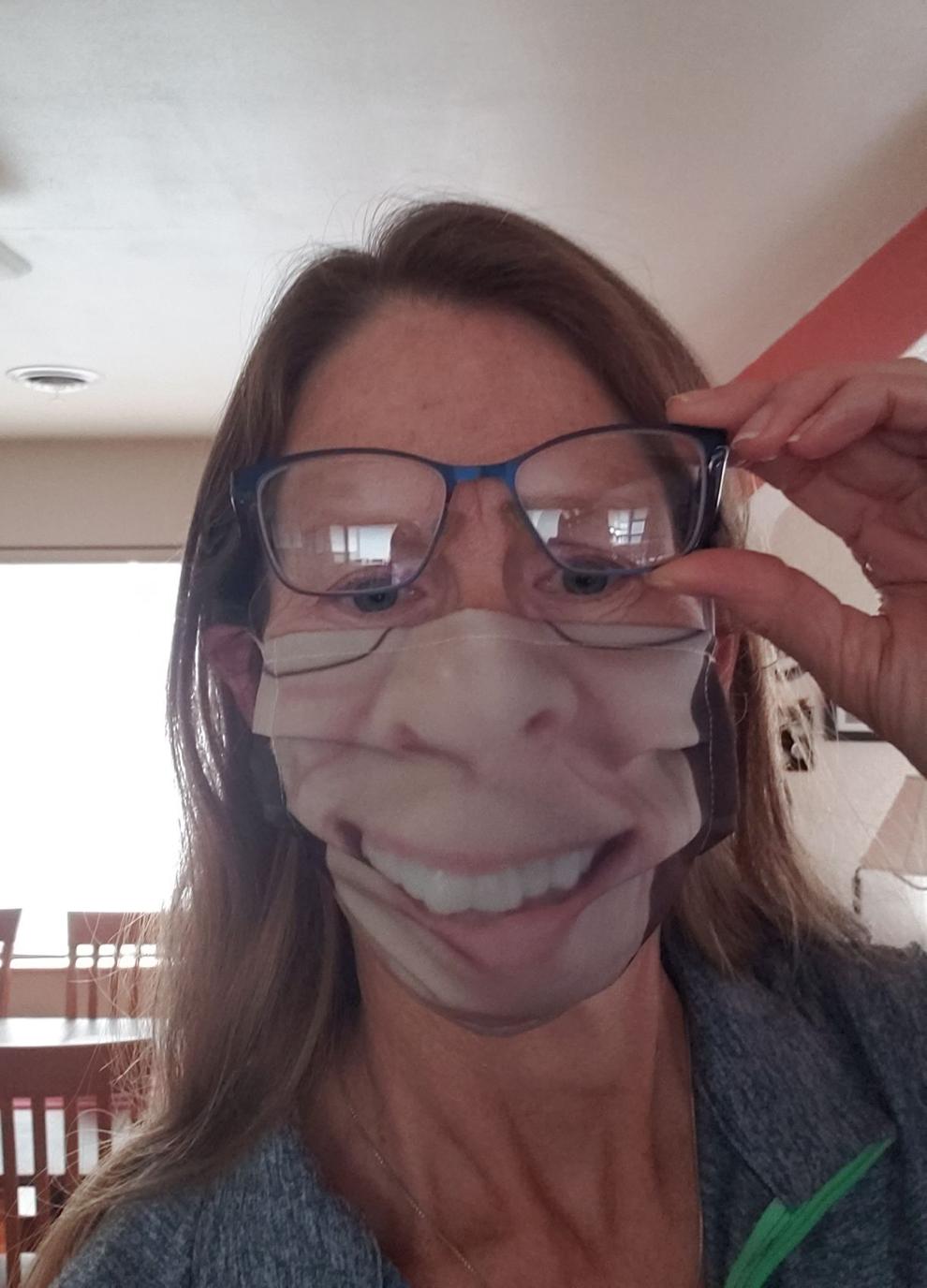 October 6: GIrls WIAA Division 2 sectional golf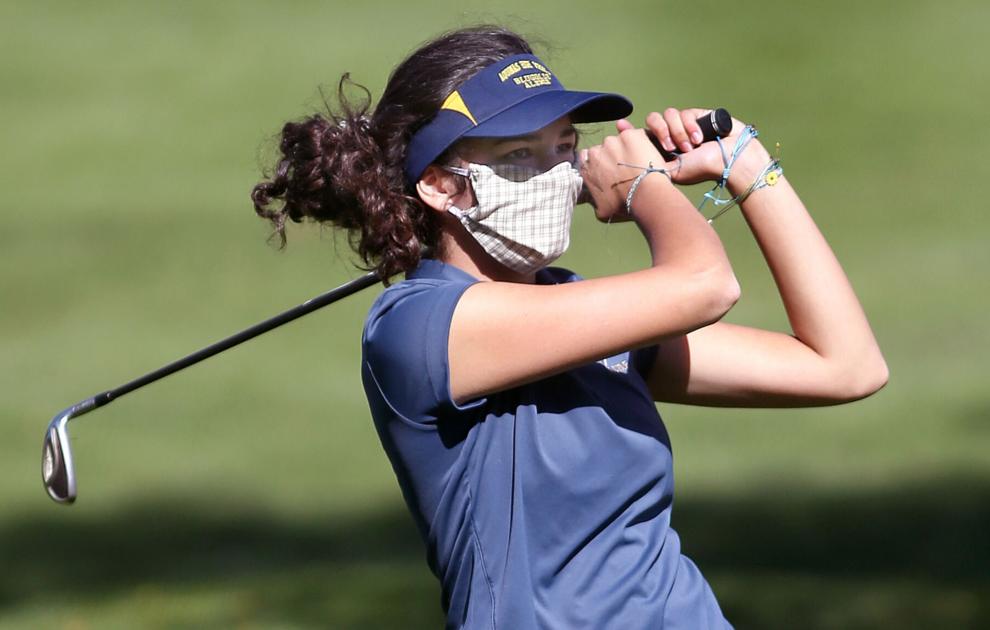 October 2: Edgar vs Onalaska
October 2: Edgar vs Onalaska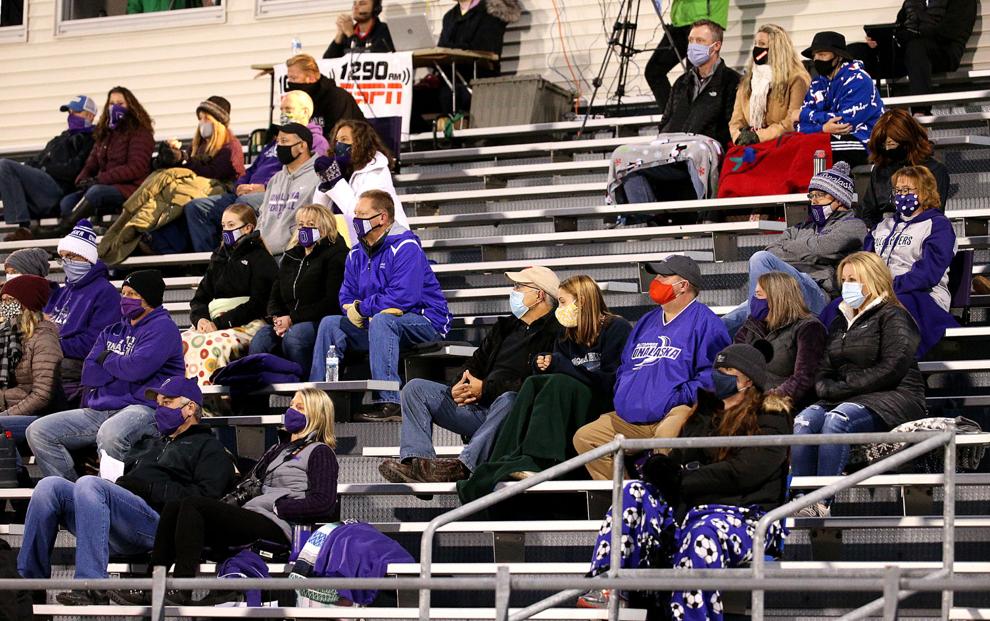 September 22: Aquinas vs Onalaska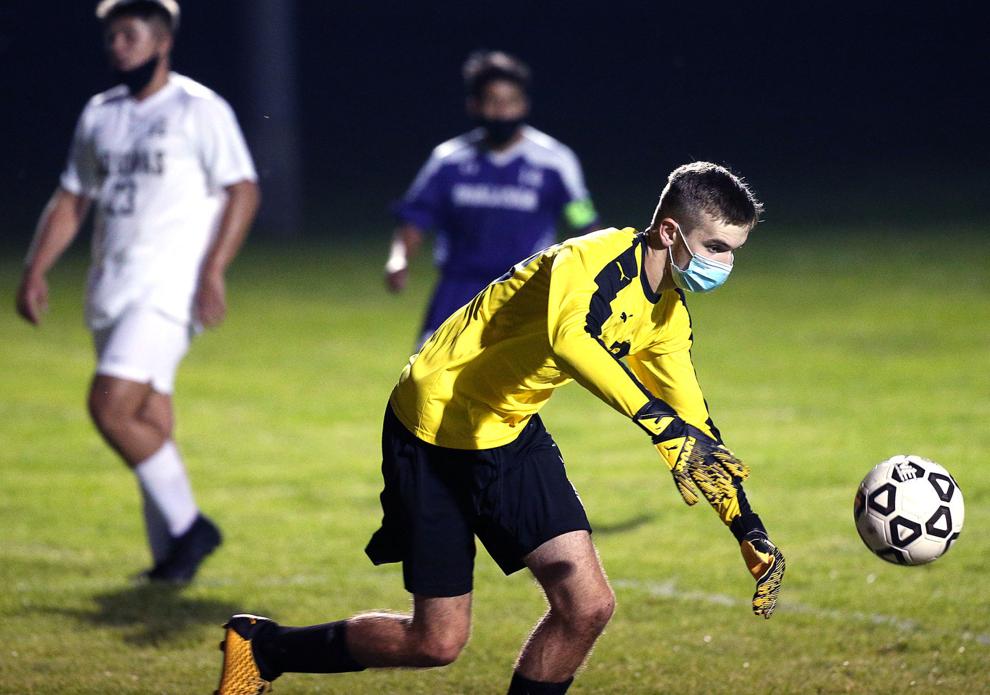 September 17: Westby vs Aquinas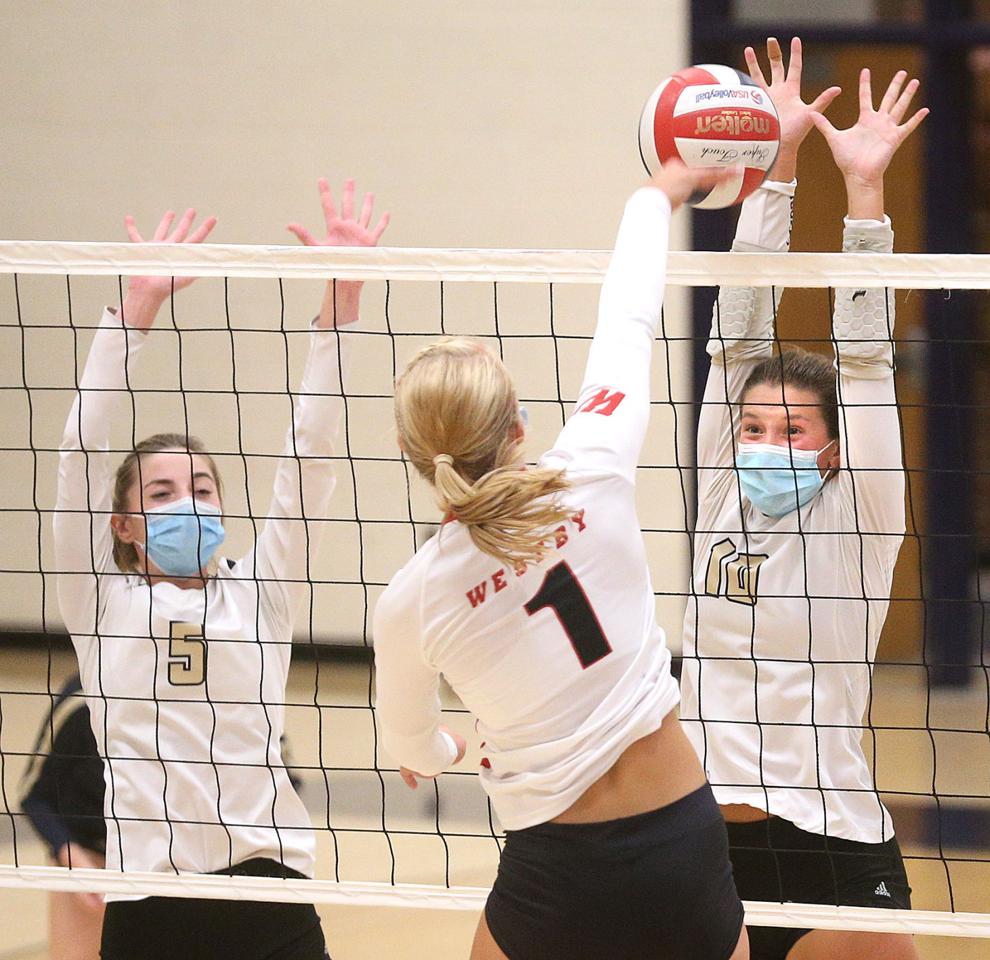 September 17: Westby vs Aquinas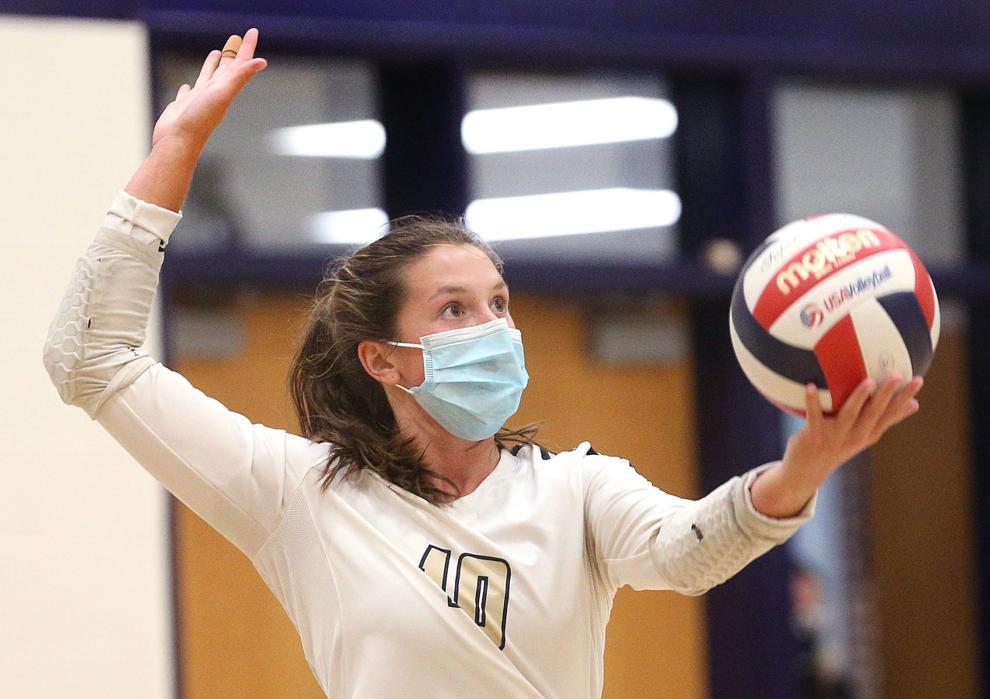 September 17: Westby vs Aquinas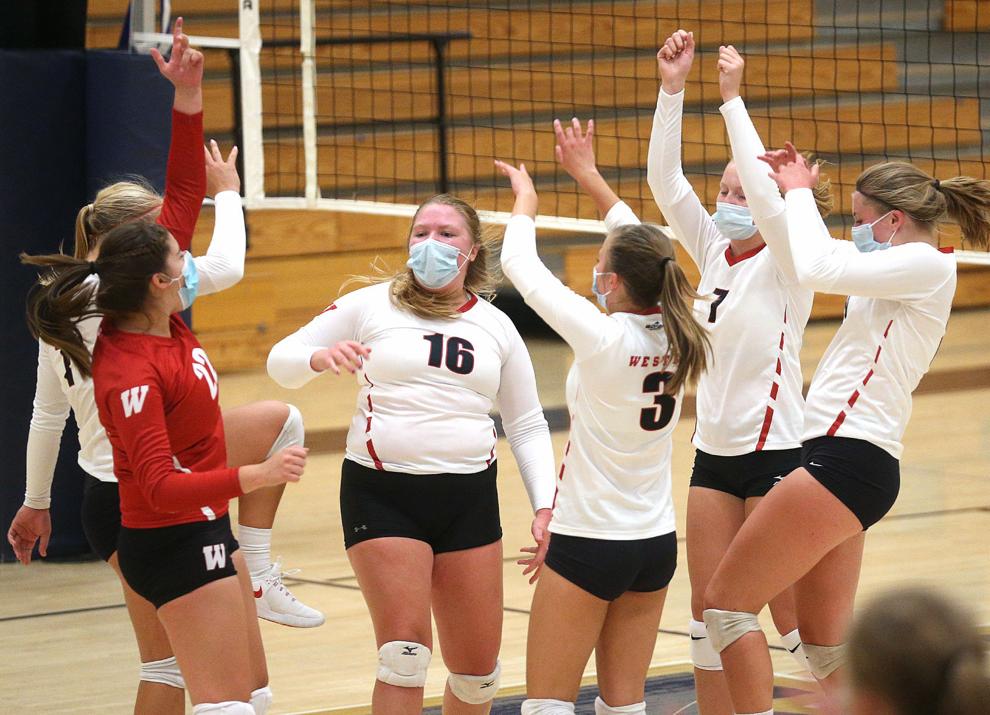 Holmen school lunches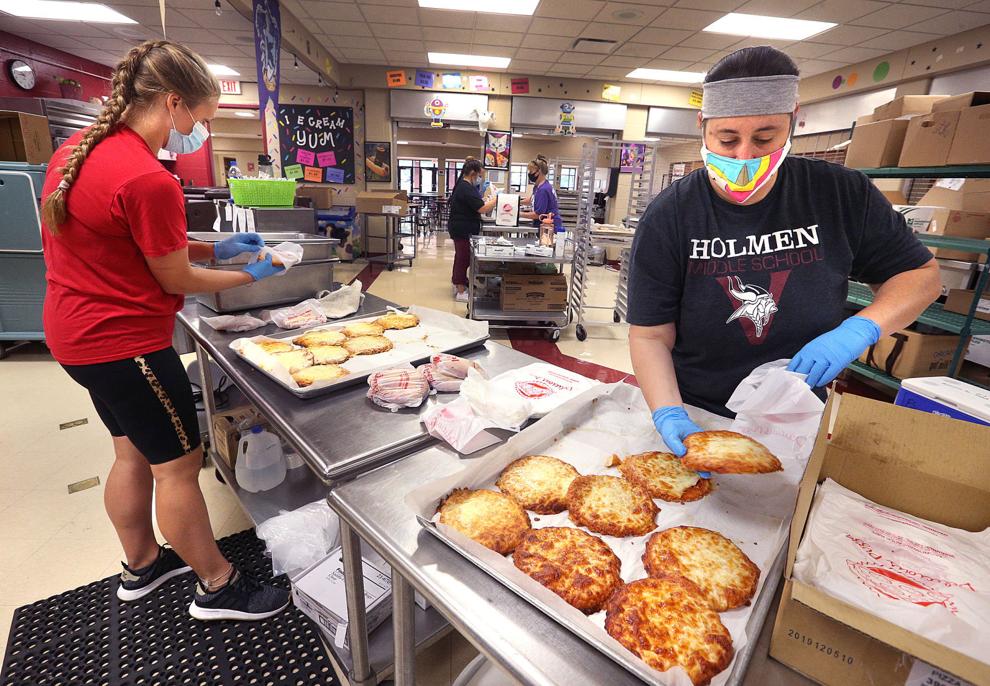 Noodles & Company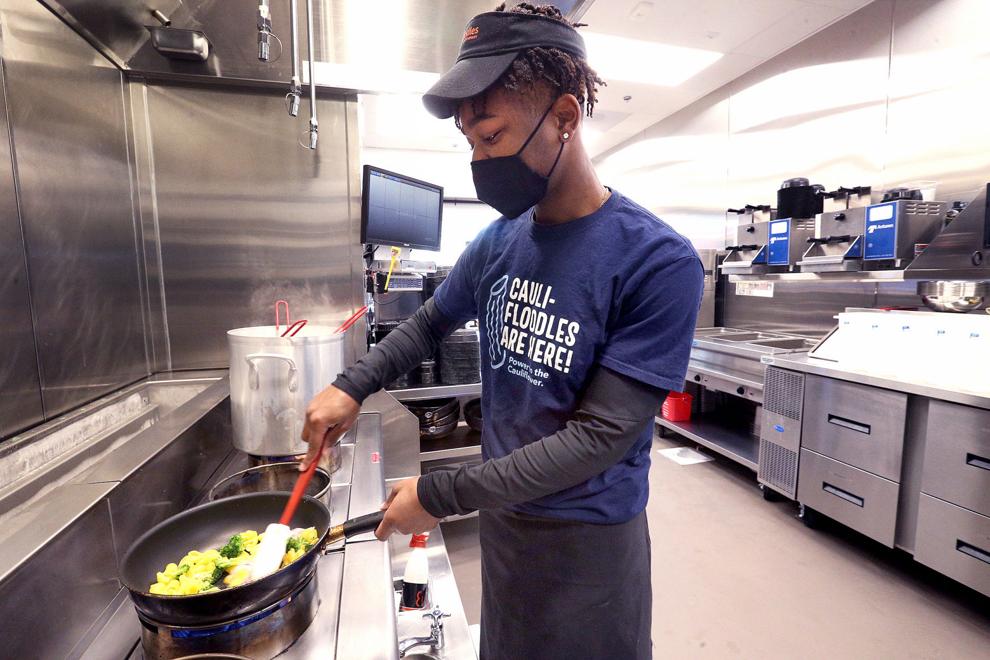 September 10: Dover-Eyota vs. La Crescent-Hokah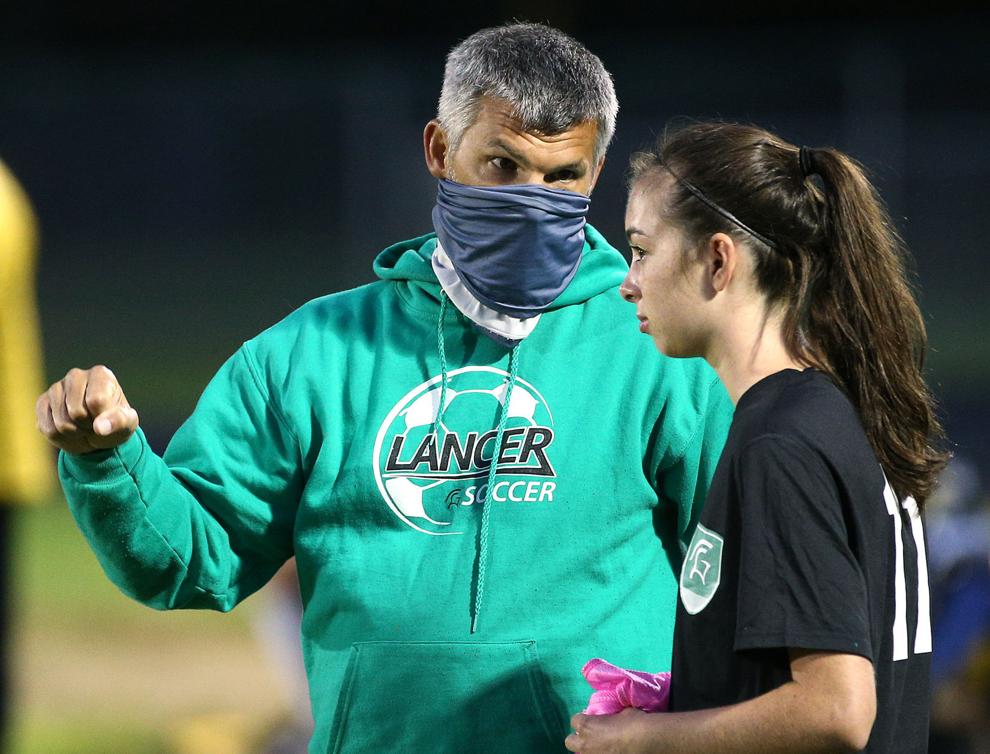 Onalaska Football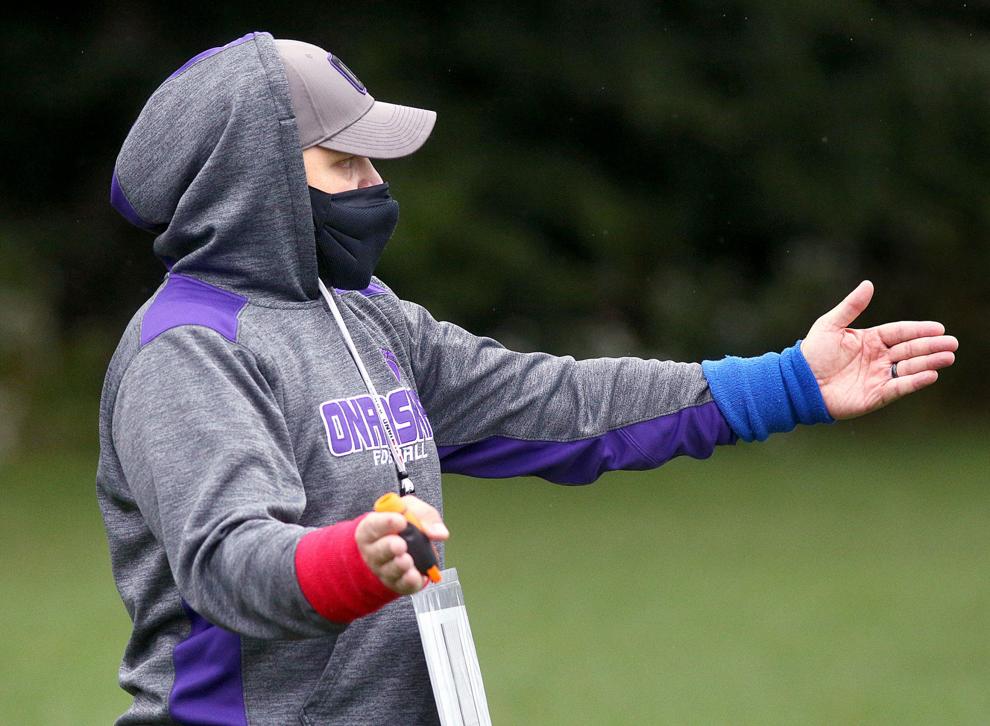 College during COVID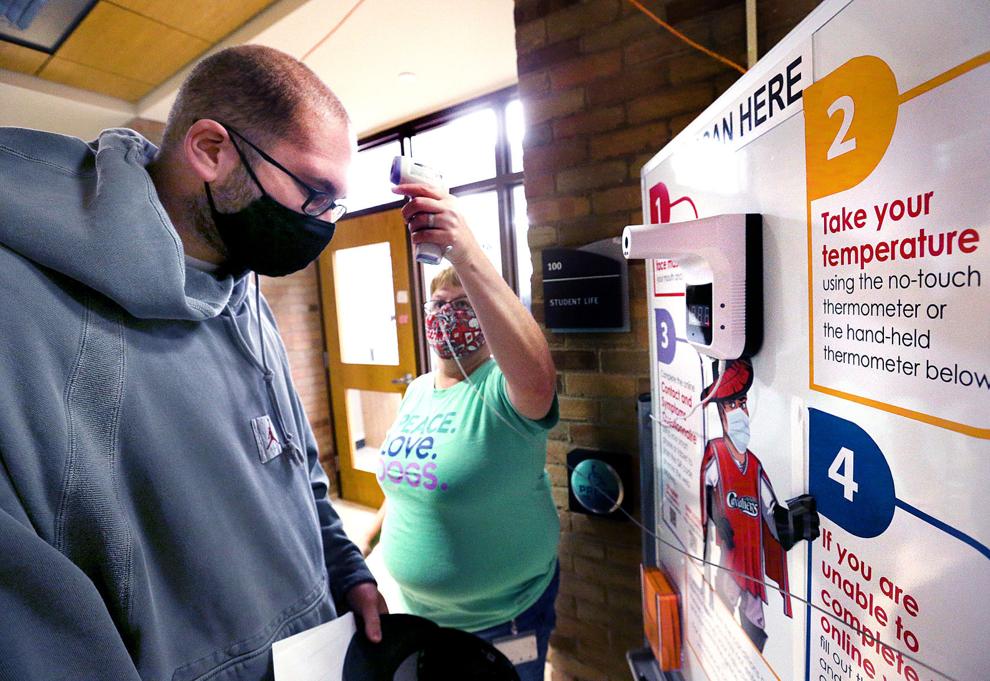 College during COVID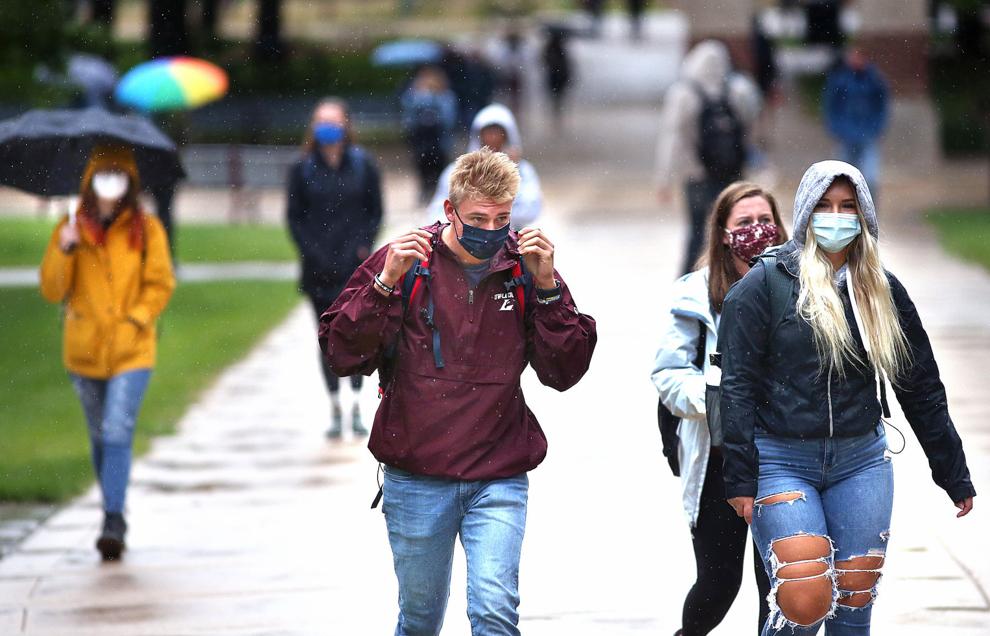 Vice President Pence at Dairyland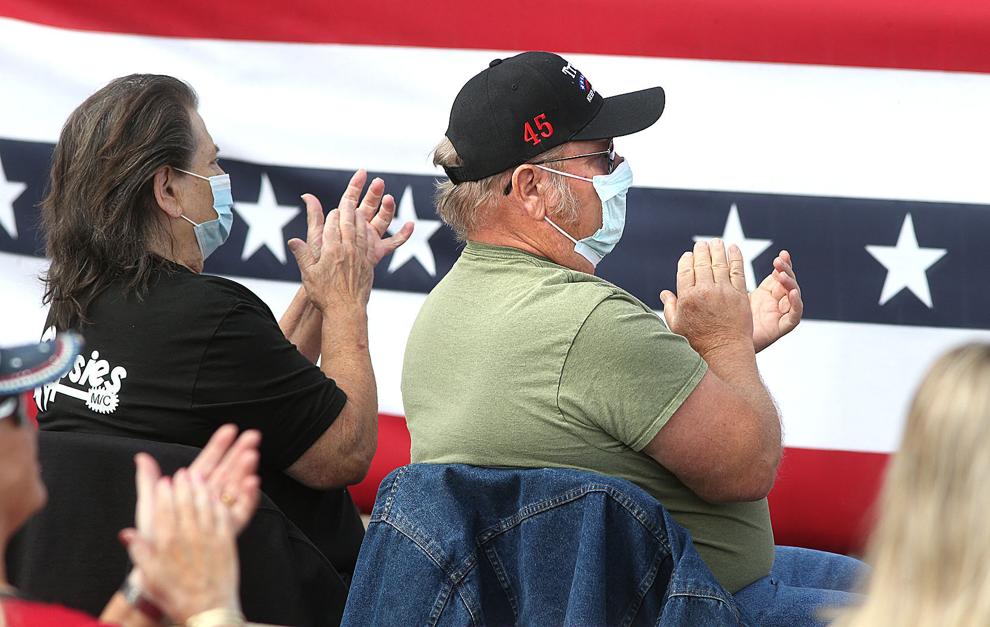 Vice President Pence at Dairyland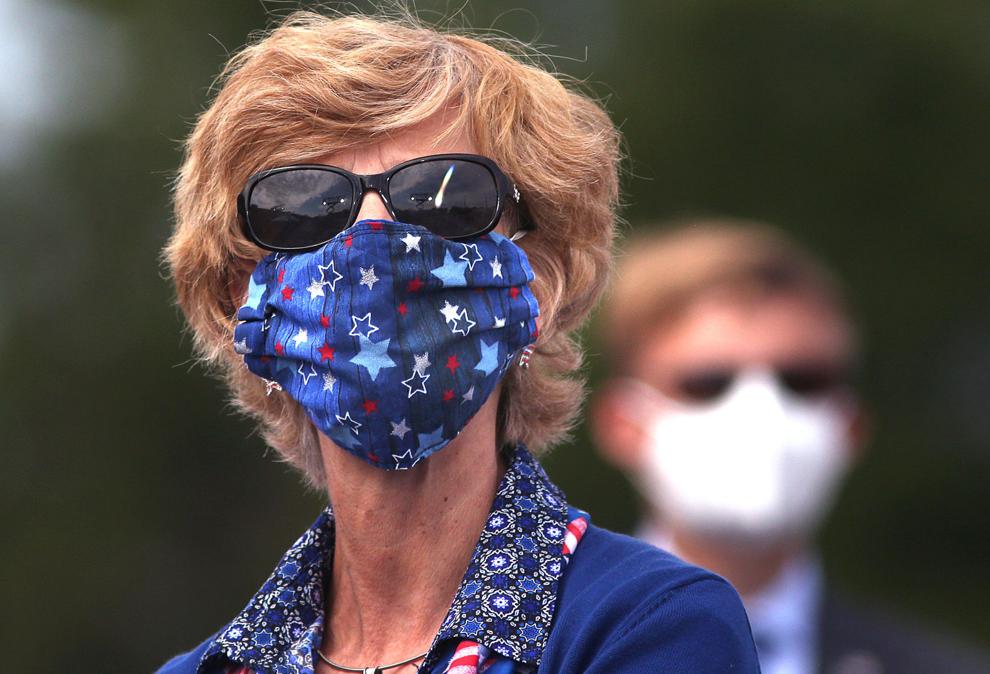 Scooping up smiles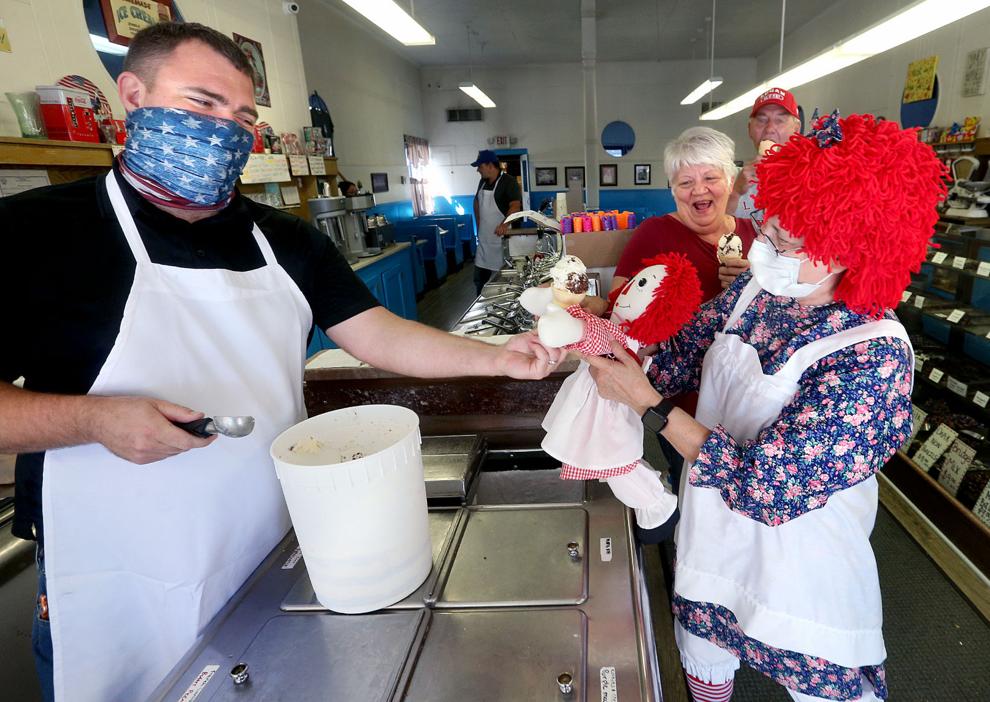 "There is a way out of this. ... We do that by getting vaccinated. ... Every COVID-19 death is now a preventable death." 

Julie Willems Van Dijk, Wisconsin Department of Health Services deputy secretary