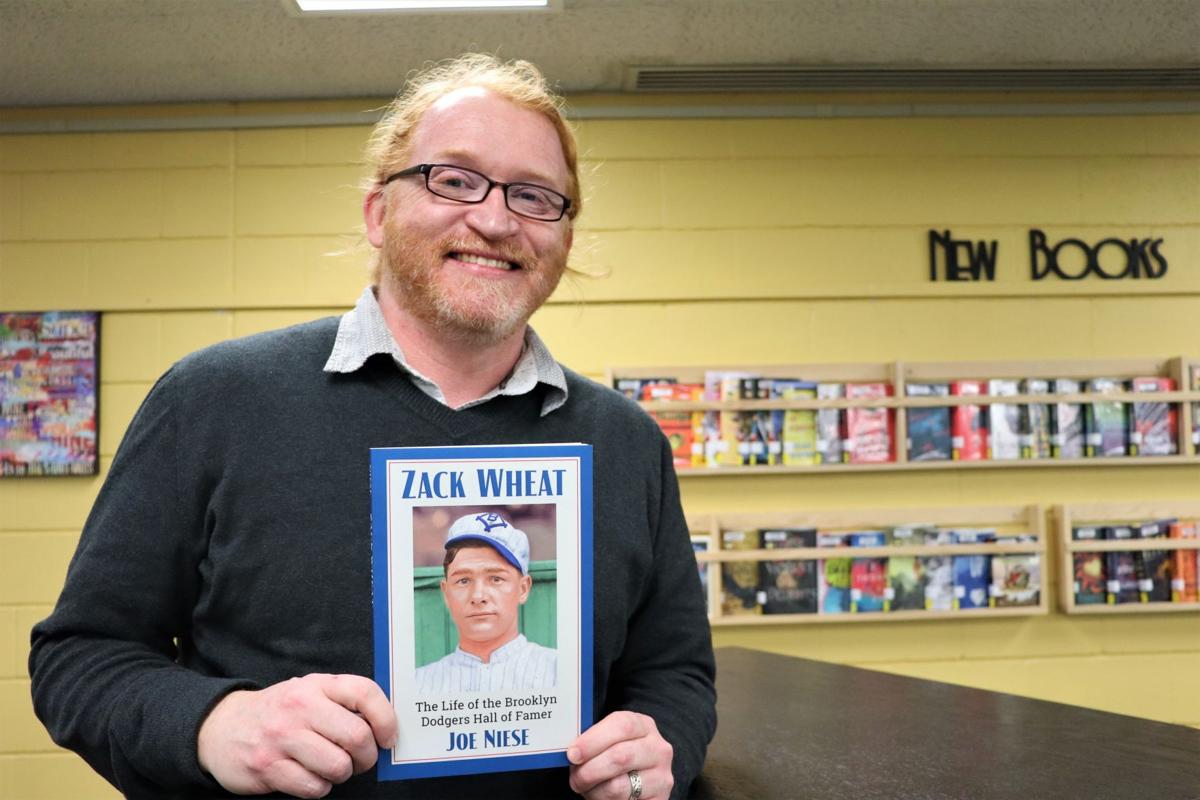 A librarian, historian and now award-winning author.
Joe Niese, director of the Chippewa Falls Public Library, was awarded the 2021 Society of American Baseball Research (SABR) Ron Gabriel Award for his latest biography on Major League Baseball player Zack Wheat, "Zack Wheat: The Life of the Brooklyn Dodgers Hall of Famer."
The Ron Gabriel Award annually honors the author(s) of the best research, published or unpublished, on the subject of the Brooklyn Dodgers completed during the preceding calendar year.
Niese said earning the honor, which he had been nominated for in the past but had not won, is a pleasure and a motivating factor to continue writing and pursuing his passion of writing about legendary sports figures.
"It was a nice to call receive last week," Niese said. "I wasn't expecting to be nominated this year, so I'm thankful to have received this award. With ball season coming up here shortly, this is another one of the many cool things I have lined up for this summer."
A lifelong sports fan and longtime resident of the Chippewa Valley, Niese is a member of the Society for American Baseball Research and the Professional Football Researchers Association.
He has written three sports biographies: "Burleigh Grimes: Baseball's Last Legal Spitballer," "Hand Andy: The Andy Pafko Story," and "Gus Dorais: Gridiron Innovator, All-American and Hall of Fame Coach."
In 2015 "Handy Andy" won a bronze prize in Foreword Review's Book of the Year Award (Sports). That same year, Niese received the Wisconsin Baseball Coaches Association State Media Award.
Niese said he writes about sports primarily because they remind him of pleasant childhood memories and help him feel connected to history.
"Sports is a topic full of nostalgia for me," Niese said. "Sports have been a big part of my life since I was 4 or 5 years old. Some of my earliest memories are of playing baseball in the backyard with my brothers. I don't follow modern sports as much now that I'm older, but I have a huge soft spot for eras gone by in sports."
"Zack Wheat: The Life of the Brooklyn Dodgers Hall of Famer," and Niese's other works are available on his website joeniese.com.