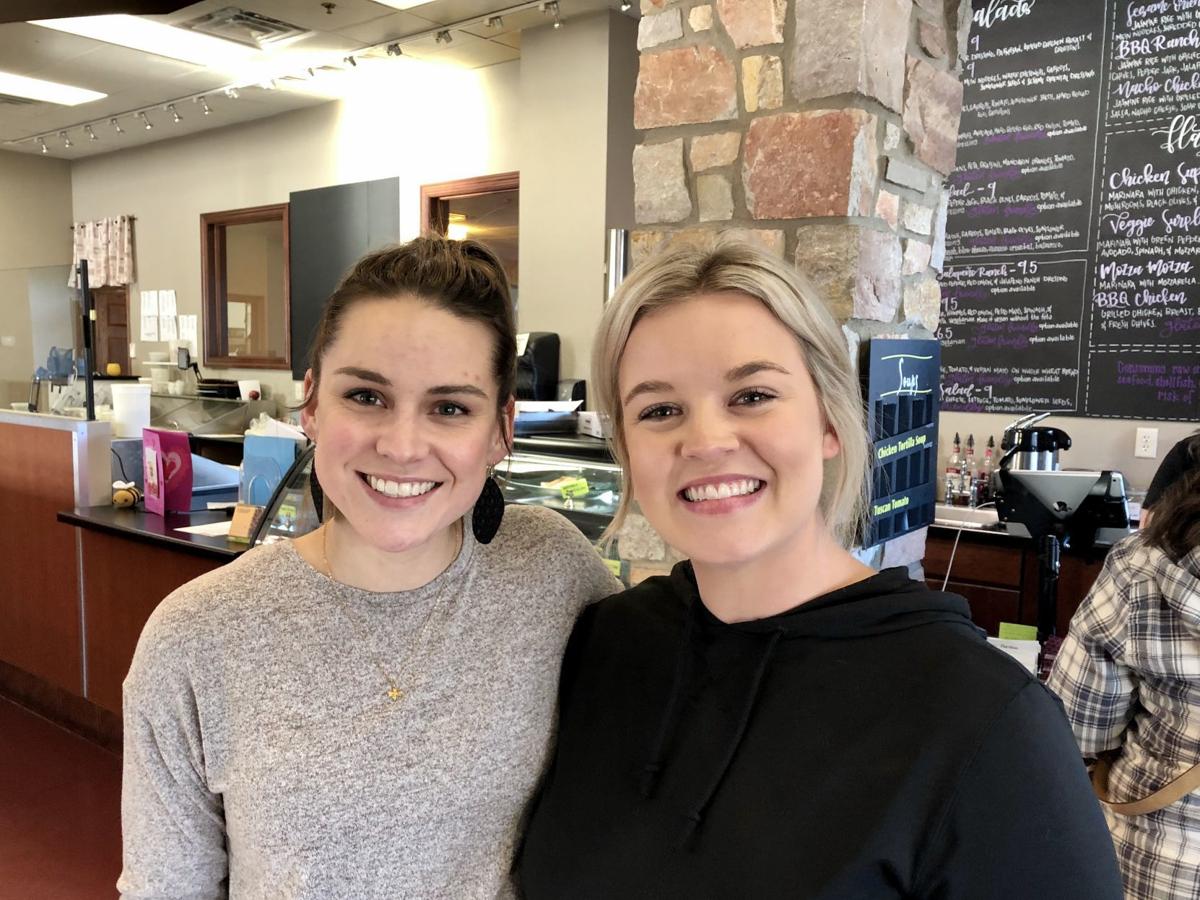 When a golden opportunity presents itself, you need to take advantage of it — and two young Chippewa Valley entrepreneurs did just that.
The Hive is a new café/boutique/event space in Chippewa Falls that was recently opened by co-owners Alyssa Tollefson and Lexi Dawson.
The business offers a variety of goods and services, including a retail boutique with clothing, accessories and home goods.
The Hive offers a large food menu with healthy options capable of catering to restrictive diets such as gluten friendly, vegan and vegetarian options with a large drink menu to satisfy during and after your meal.
Finally, the space offers a large event room where it hosts baby showers, bridal showers and business meetings, and they plan to offer it as a co-working space in the near future.
Dawson said the decision to open a health-based business was a natural move for both her and Tollefson as they both work hard to live healthy lifestyles.
In addition to being interested in the health industry, Dawson said the name of the business also plays into one of their main goals — networking and building healthy relationships among area women.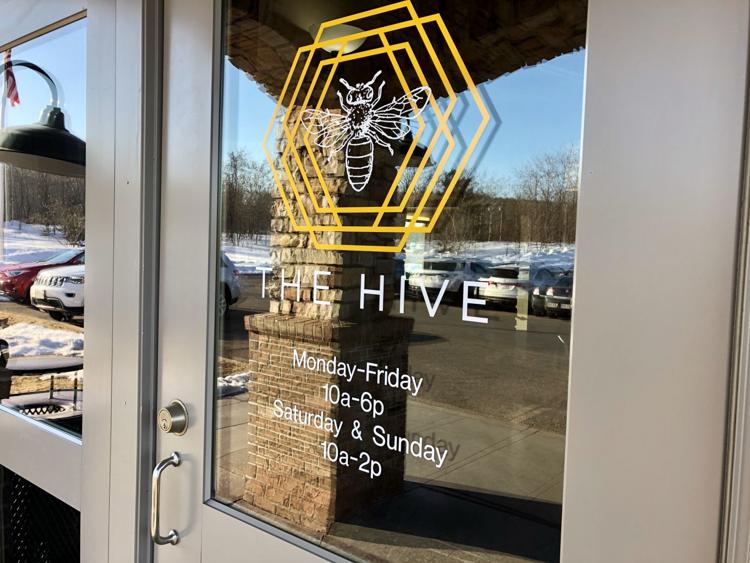 "Both of us are very health conscious and aware of the need for it in the Chippewa Valley," Dawson said. "We are also both moms and entrepreneurs, so we thought The Hive was a great name, because bees are a female-dominated species and we're working women, so we thought it was a great fit."
A ribbon-cutting ceremony was held Monday afternoon at the new location to celebrate the business joining the Chippewa Falls Area Chamber of Commerce.
While the name and offerings have changed recently at The Hive Location, those in the area may remember the building as Deb's Café.
Last year, the owners of Deb's Café offered the location free of charge as long as the new owners signed a five-year lease, which Tollefson and Dawson quickly took advantage of.
"It was great to be able to capitalize on what they already had," Dawson said. "We then took the menu and condensed it down, added more vegan and vegetarian options, also some gluten-friendly options. Alyssa had a dream of opening a boutique as well, so the space was perfect for us to add that as well. On top of that, we have the event space left by Deb's Café as well, so we knew we had to capitalize on it while we could."
While it was fairly seamless for the co-owners of The Hive to redecorate and continue the operations of Deb's Café as far as daily business goes, Tollefson said a pivotal piece of The Hive puzzle was to create a network of support and encouragement tied to the customers who walk through The Hive's doors.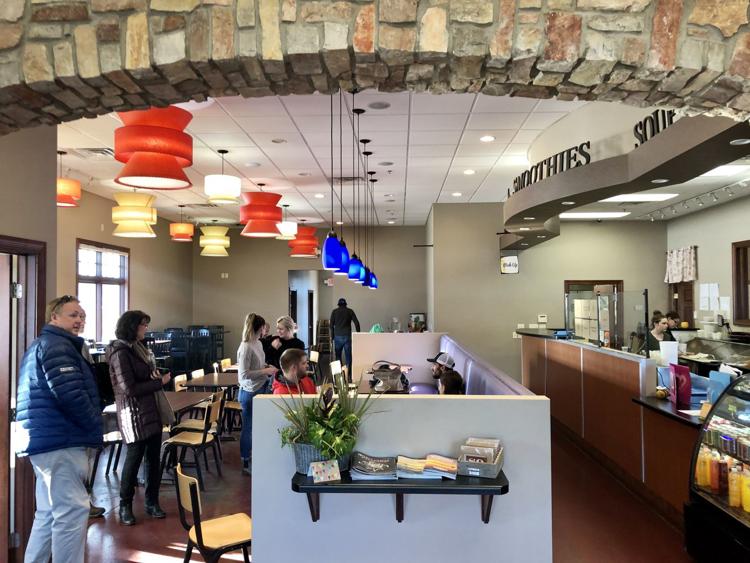 "Obviously we want people to eat, shop and hang out here, but more than that we want to create a community around finding your purpose in life and finding your support system," Tollefson said. "We call it 'your entourage' and we started a networking group called "The Buzz," where once a month we meet with women in our area to help them find what they need in their life. That might sound vague, but that's because everyone is so different and they all have different dreams and goals. We want to help them identify them and reach those goals."
Now that The Hive's doors are open, the business is now a member of the Chippewa Falls Chamber of Commerce (and soon to be a member of the Eau Claire Chamber) and is are building a strong foundation for years to come,
Tollefson said the time is now to give back and show the appreciation she and Dawson have for the support system around them that has helped them realize their entrepreneurial dreams.
"We really appreciate the support we've gotten so far," Tollefson said. "We wouldn't have been able to see this dream come to fruition without all of the help and support we've received. We acknowledge all of the people who've helped us get to where we are now, so we just want to give back. We hope everyone will just a fair shot and come check us out because we've got a lot to offer."
The Hive is currently open from 10 a.m.-6 p.m. Monday through Friday and 10 a.m.-2 p.m. on Saturday and Sunday. For more information on the new business, you can visit facebook.com/thehivecv/.
---
Get local news delivered to your inbox!
Subscribe to our Daily Headlines newsletter.