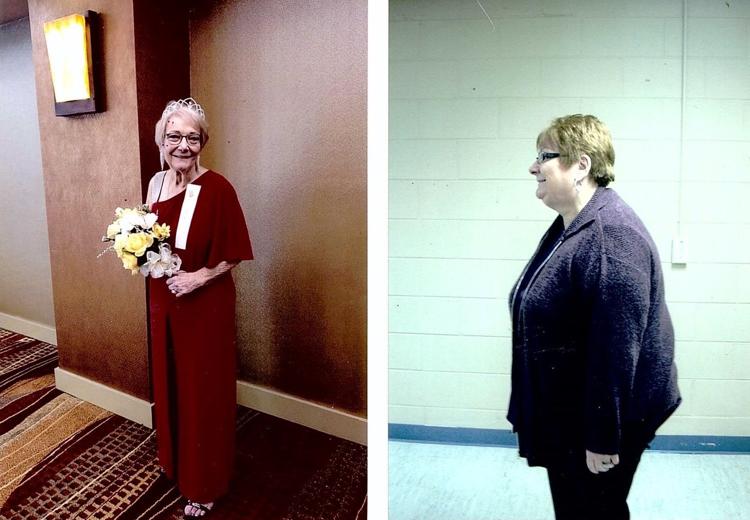 Almost one third of Wisconsin residents are obese, but one woman is taking strides in her journey to regaining a healthy lifestyle.
Linda Sblendorio of Holcombe is a 74-year-old with a lust for life and a desire to keep living as long as possible. Through an organization called Take Off Pounds Sensibly, Sblendorio lost 100 pounds and was crowned TOPS Wisconsin Queen of 2018 for her weight loss. She lost more weight than any other female in the organization.
TOPS is a non-commercial weight loss, education and support organization which has 213 chapters in Wisconsin and 100,000 members in the United States and Canada. Just last year Wisconsin TOPS members lost a total of 14,974 pounds.
Sblendorio said the support she received from her TOPS chapter was invaluable and she couldn't have lost the weight without their love and encouragement throughout the process.
"Everyone supports each other," Sblendorio said. "That what it is mainly, but it is also your accountability. You weigh in once a week and you need to stay accountable. TOPS really helped with that and it became lots of fun. It became like a friendly competition."
Sblendorio joined TOPS in 2014 and her current weight loss total goal was agreed upon by her and her doctor. She joined after the recommendation from a friend and said the love she has for her family and wanting to see them prosper in their lives was the primary motivation for both she and her husband (who is also in TOPS) to lose weight together.
"I just wanted to feel better," Sblendorio said. "I've been pretty healthy all of my life and now I have grandkids. I'd like to be around for them for a while. I've done many different diets and I have a weight loss journey that's quite the comedy routine of different things I've gone through. I've been through a lot in my adult life and I'd like to continue on for as long as I can."
Her TOPS chapter which meets in Cornell weekly has about 40 members on hand and has become like a family. They continue to encourage each other to live better, healthier lives. In addition to encouragement, TOPS recommends its members to count calories, drink 6-8 glasses of water a day, exercise 10 hours a week.
While this is what TOPS recommends, Sblendorio said her advice to anyone looking to lose weight is to find what works best for them and stick to it, no matter what anyone else thinks or says to the contrary.
"You will need support like I had," Sblendorio said. "But whatever you find works best for you is what you should follow. Everybody has a different way of getting to where they need to be. And you have to remember that you didn't gain it overnight so you won't lose it overnight."
Now that Sblendorio has lost more than 100 pounds, her new favorite things to do are stay active and buy more new clothes than she ever has before now that she loves what she sees in the mirror.
"You weigh in once a week and you need to stay accountable. TOPS really helped with that and it became lots of fun. It became like a friendly competition." Linda Sblendorio, 74, Holcombe