The Associated Press initially published this profile of George Floyd on June 10, 2020. Former Minneapolis police Officer Derek Chauvin was convicted by a jury on April 20, 2021, of murder and manslaughter in the death of George Floyd.
Years before a bystander's video of George Floyd's last moments turned his name into a global cry for justice, Floyd trained a camera on himself.
"I just want to speak to you all real quick," Floyd says in one video, addressing the young men in his neighborhood who looked up to him. His 6-foot-7 frame crowds the picture.
"I've got my shortcomings and my flaws and I ain't better than nobody else," he says. "But, man, the shootings that's going on, I don't care what 'hood you're from, where you're at, man. I love you and God loves you. Put them guns down."
At the time, Floyd was respected as a man who spoke from hard, but hardly extraordinary, experience. He had nothing remotely like the stature he has gained in death, embraced as a universal symbol of the need to overhaul policing and held up as a heroic everyman.
But the reality of his 46 years on Earth, including sharp edges and setbacks Floyd himself acknowledged, was both much fuller and more complicated.
Once a star athlete with dreams of turning pro and enough talent to win a partial scholarship, Floyd returned home only to bounce between jobs before serving nearly five years in prison. Intensely proud of his roots in Houston's Third Ward and admired as a mentor in a public housing project beset by poverty, he decided the only way forward was to leave it behind.
"He had made some mistakes that cost him some years of his life," said Ronnie Lillard, a friend and rapper who performs under the name Reconcile. "And when he got out of that, I think the Lord greatly impacted his heart."
Floyd was born in North Carolina. But his mother, a single parent, moved the family to Houston when he was 2, so she could search for work. They settled in the Cuney Homes, a low-slung warren of more than 500 apartments south of downtown nicknamed "The Bricks."
The neighborhood, for decades a cornerstone of Houston's black community, has gentrified in recent years. Texas Southern University, a historically black campus directly across the street from the projects, has long held itself out as a launchpad for those willing to strive. But many residents struggle, with incomes about half the city average and unemployment nearly four times higher, even before the recent economic collapse.
Yeura Hall, who grew up next door to Floyd, said even in the Third Ward other kids looked down on those who lived in public housing. To deflect the teasing, he, Floyd and other boys made up a song about themselves: "I don't want to grow up, I'm a Cuney Homes kid. They got so many rats and roaches I can play with."
Larcenia Floyd invested her hopes in her son, who as a second-grader wrote that he dreamed of being a U.S. Supreme Court justice.
"She thought that he would be the one that would bring them out of poverty and struggle," said Travis Cains, a longtime friend.
Floyd was a star tight end for the football team at Jack Yates High School, playing for the losing side in the 1992 state championship game at Texas Memorial Stadium in Austin.
He was an atypical football player. "We used to call him 'Big Friendly,'" said Cervaanz Williams, a former teammate.
"If you said something to him, his head would drop," said Maurice McGowan, his football coach. "He just wasn't going to ball up and act like he wanted to fight you."
On the basketball court, Floyd's height and strength won attention from George Walker, a former assistant coach at the University of Houston hired for the head job at what is now South Florida State College. The school was a 17-hour drive away, in a small town, but high school administrators and Floyd's mother urged him to go, Walker said.
"They wanted George to really get out of the neighborhood, to do something, be something," Walker said.
In Avon Park, Florida, Floyd and a few other players from Houston stood out for their size, accents and city cool. They lived in the Jacaranda Hotel, a historic lodge used as a dormitory, and were known as the "Jac Boys."
"He was always telling me about the Third Ward of Houston, how rough it was, but how much he loved it," said Robert Caldwell, a friend and fellow student who frequently traveled with the basketball team. "He said people know how to grind, as hard as it is, people know how to love."
After two years in Avon Park, Floyd spent a year at Texas A&M University in Kingsville before returning to Houston and his mother's apartment to find jobs in construction and security.
Larcenia Floyd, known throughout the neighborhood as Ms. Cissy, welcomed her son's friends from childhood, offering their apartment as refuge when their lives grew stressful. When a neighbor went to prison on drug charges, Ms. Cissy took in the woman's pre-teen son, Cal Wayne, deputizing George to play older brother for the next 2½ years.
"We would steal his jerseys and put his jerseys on and run around the house, go outside, jerseys all the way down to our ankles because he was so big and we were little," said Wayne, now a well-known rapper who credits Floyd with encouraging him to pursue music.
George Floyd, he said, "was like a superhero."
Photos: George Floyd mourned, celebrated at Minneapolis memorial service
George Floyd Memorial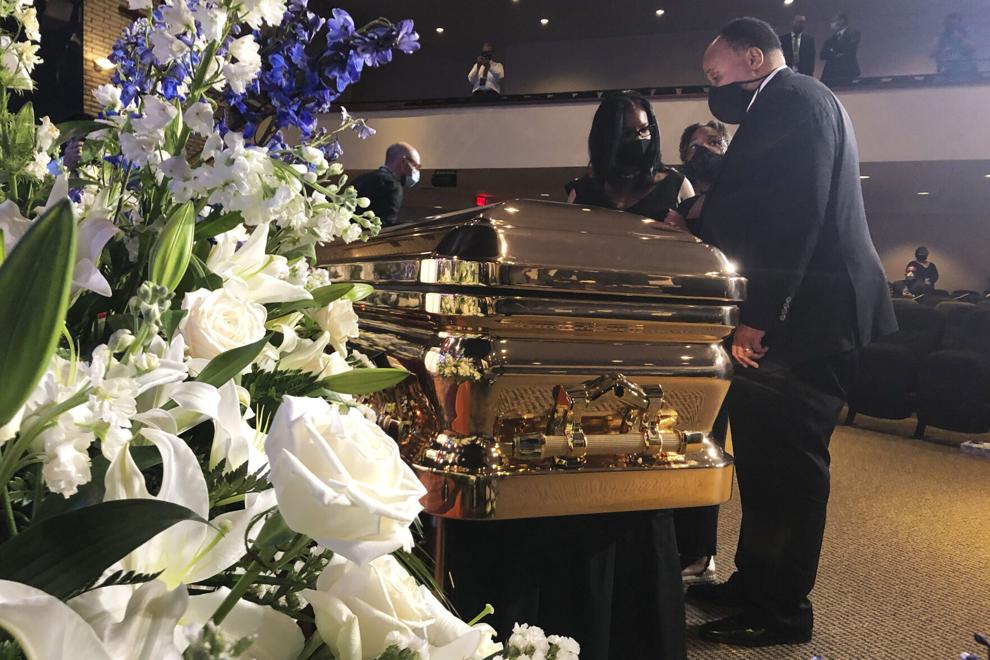 George Floyd Memorial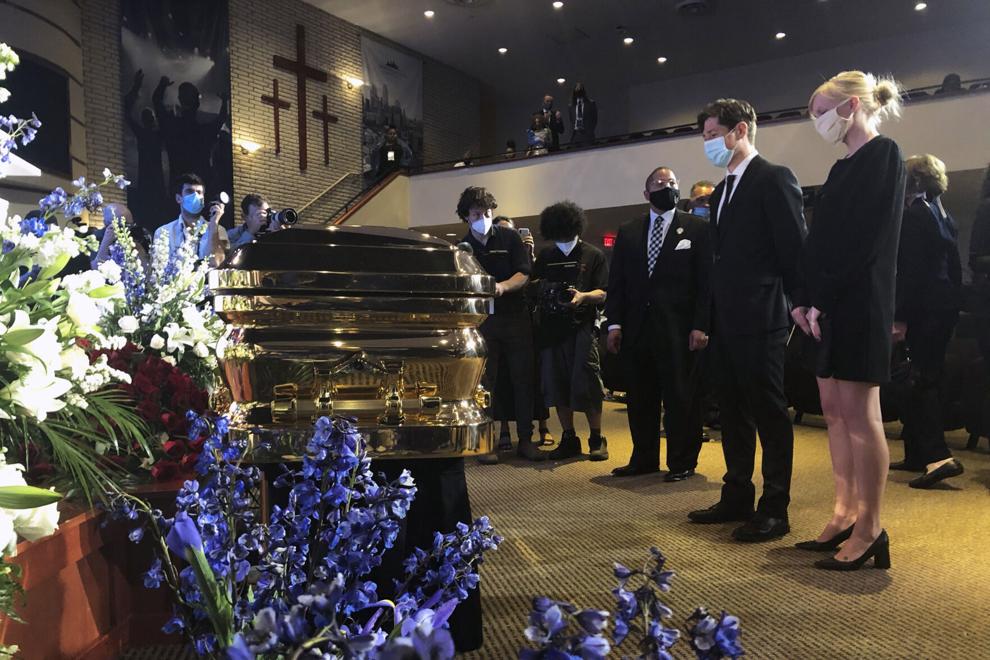 George Floyd Memorial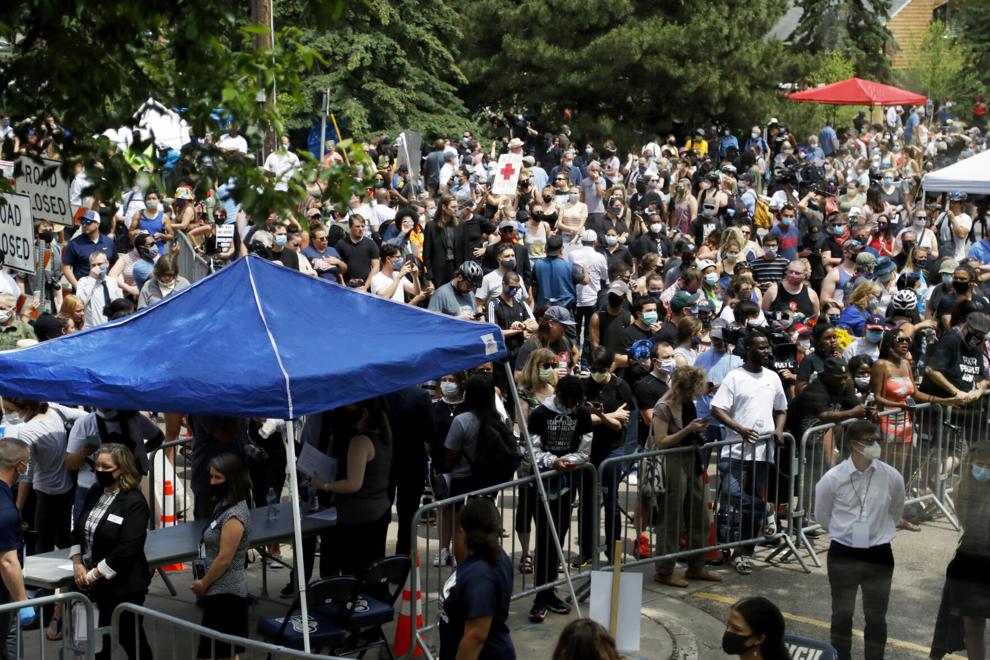 George Floyd Memorial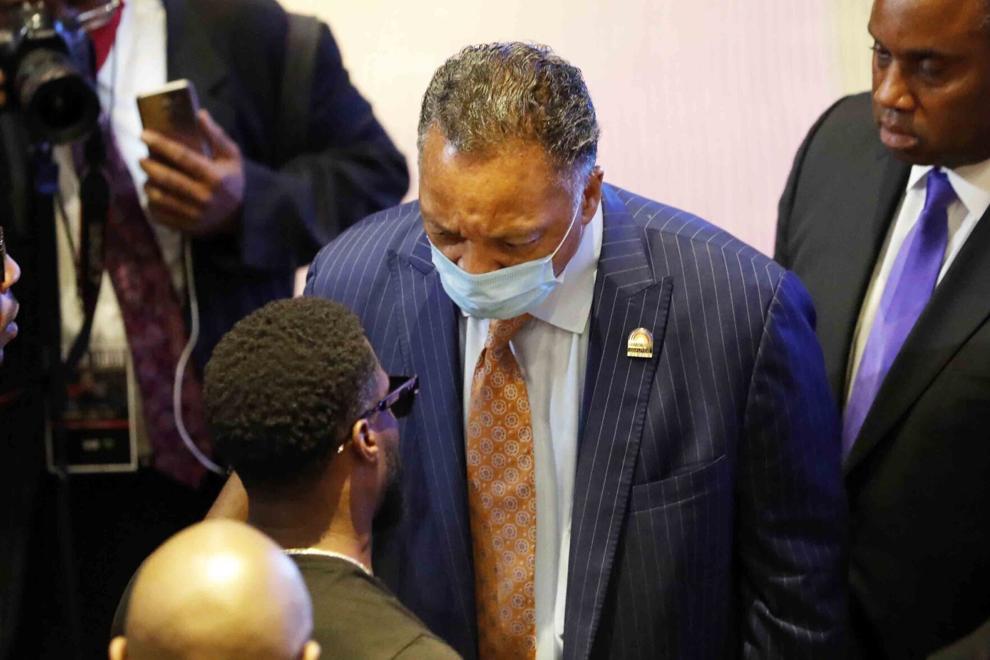 George Floyd Memorial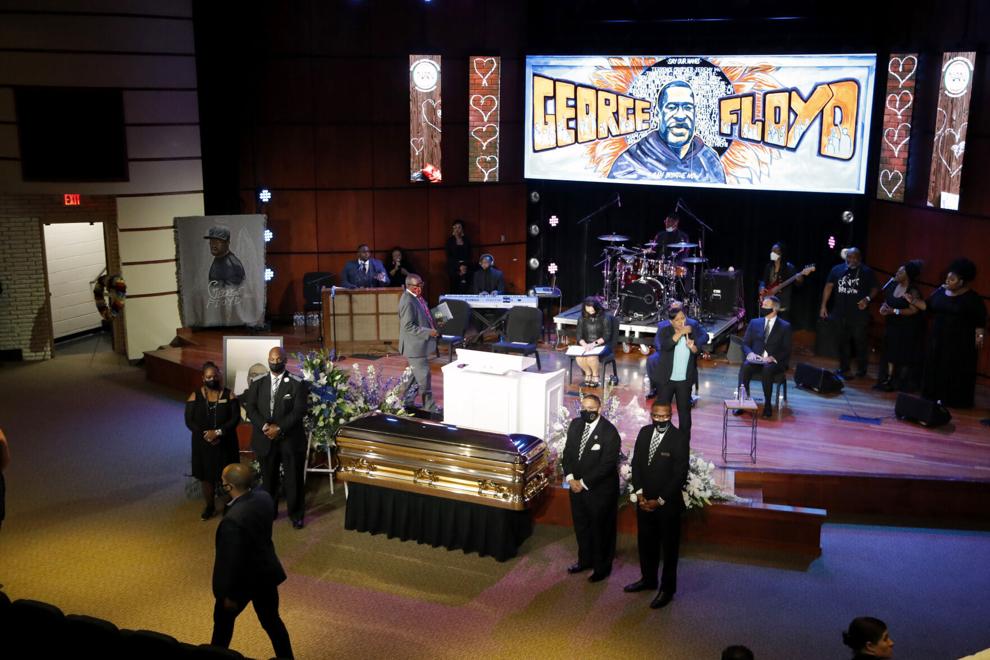 George Floyd Memorial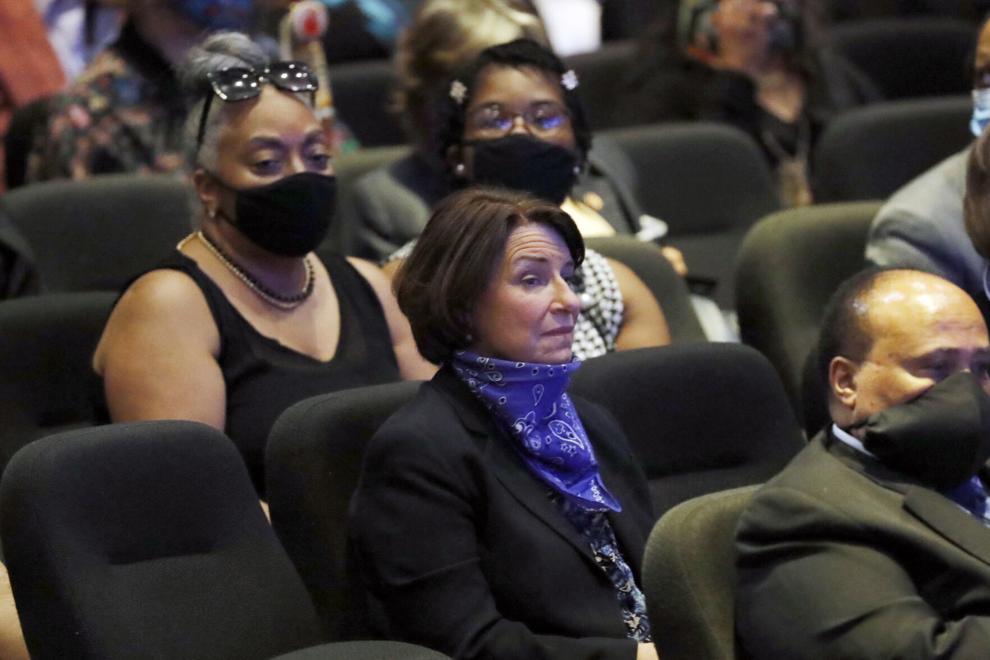 George Floyd Memorial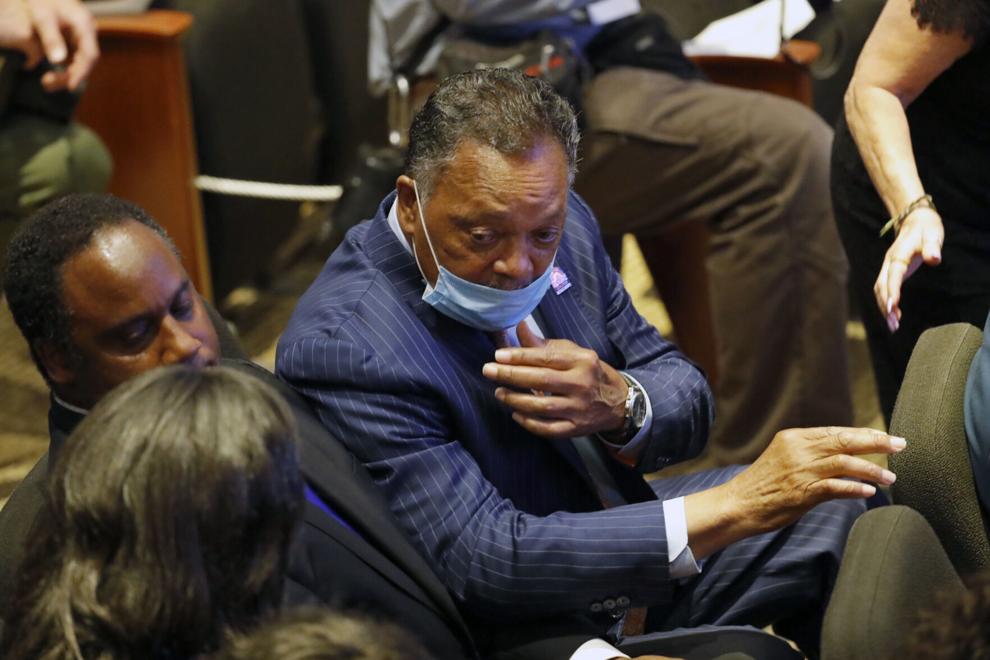 George Floyd Memorial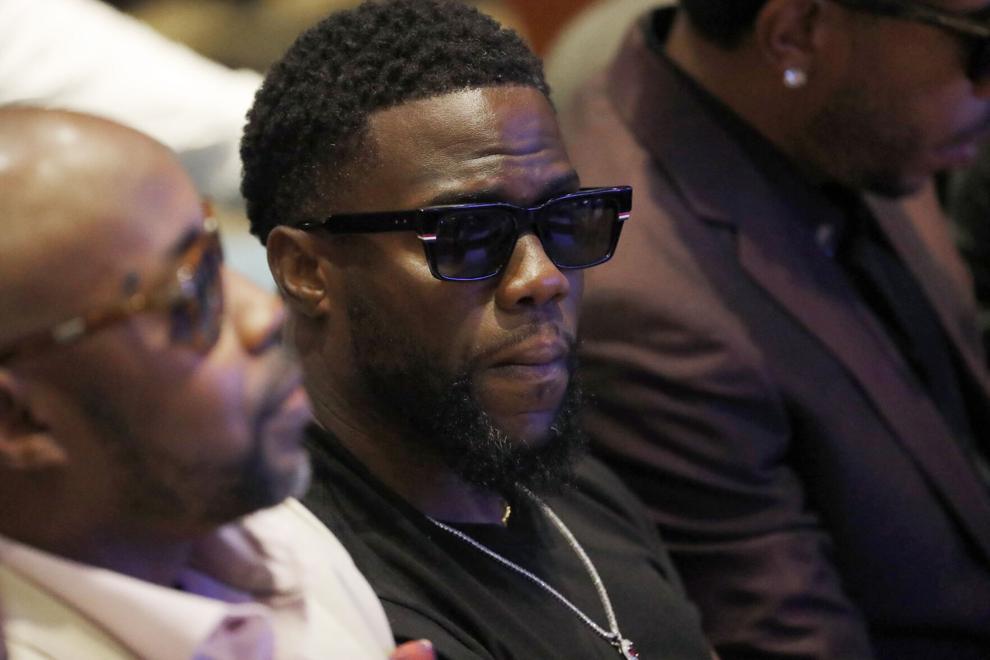 George Floyd Memorial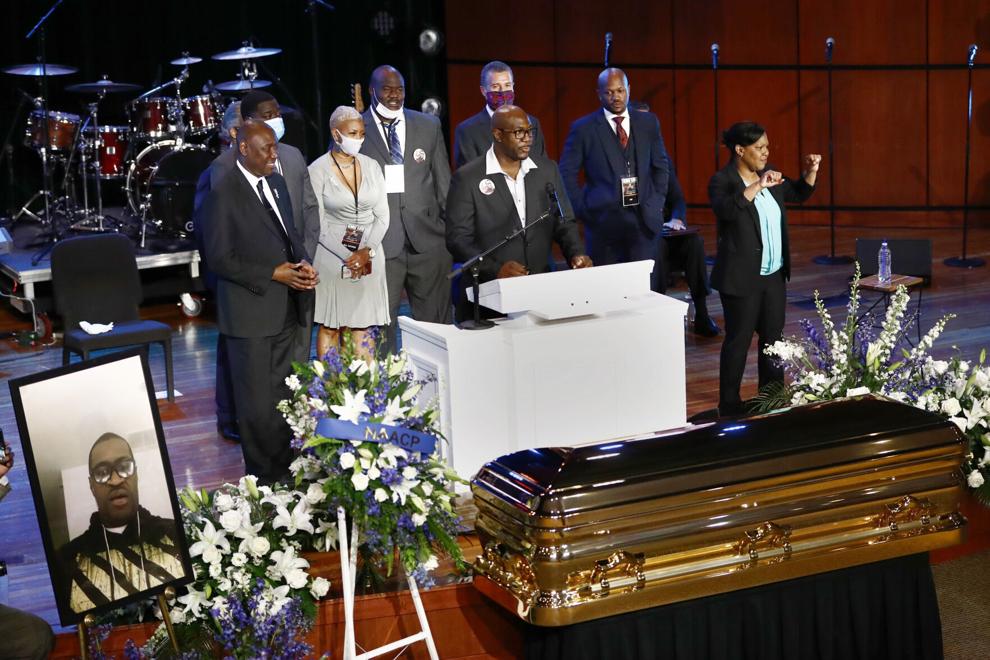 George Floyd Memorial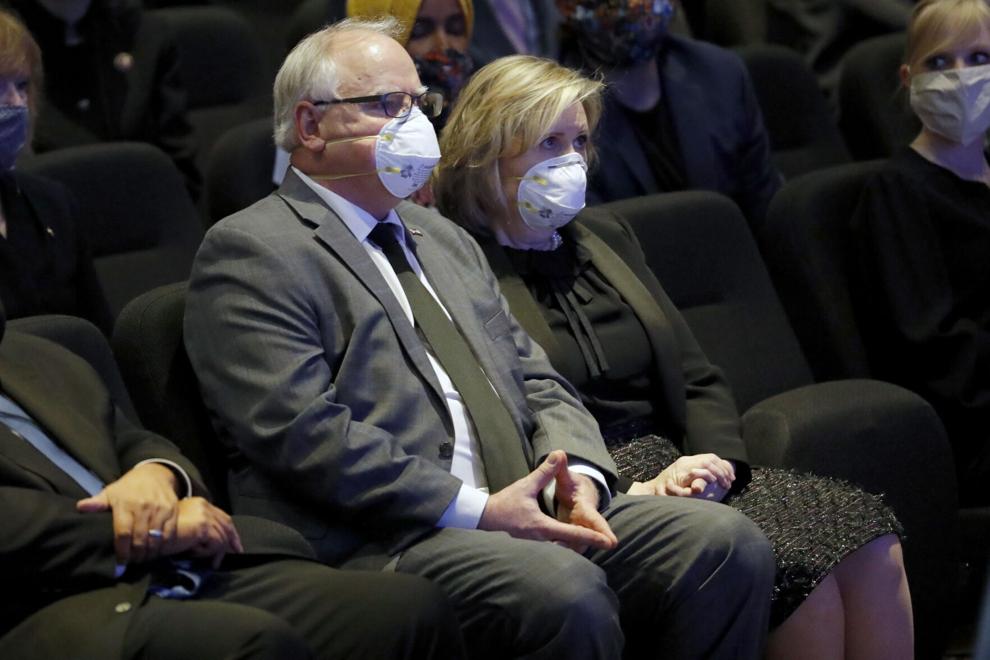 George Floyd Memorial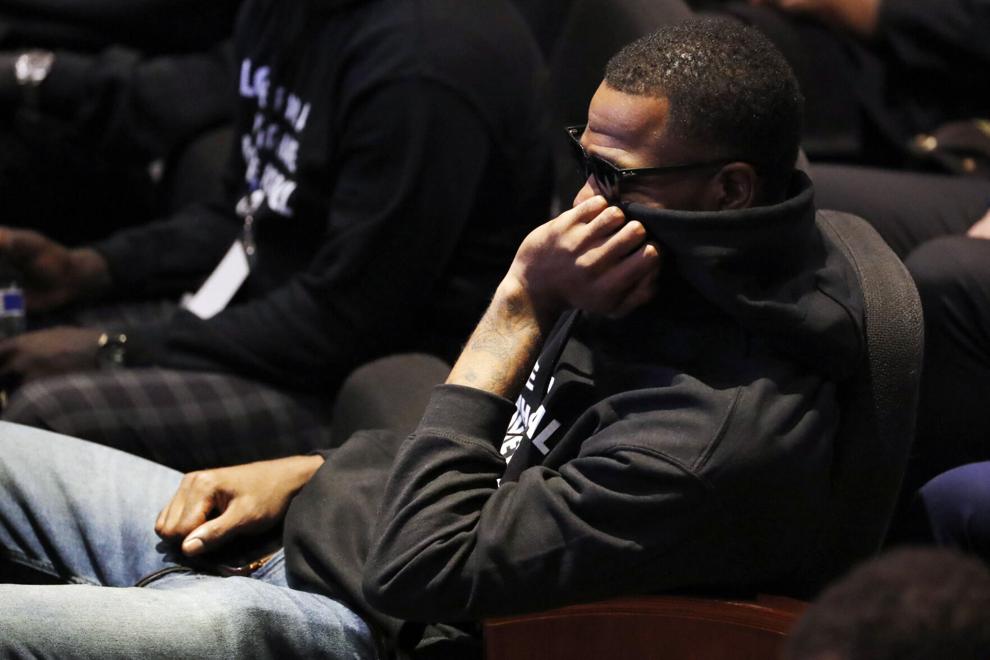 George Floyd Memorial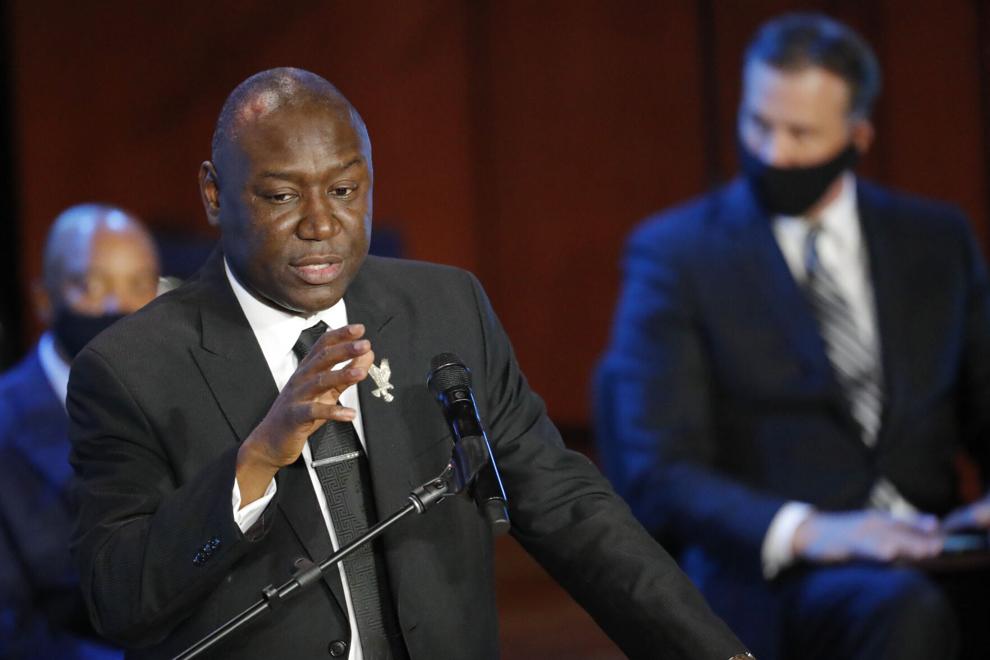 George Floyd Memorial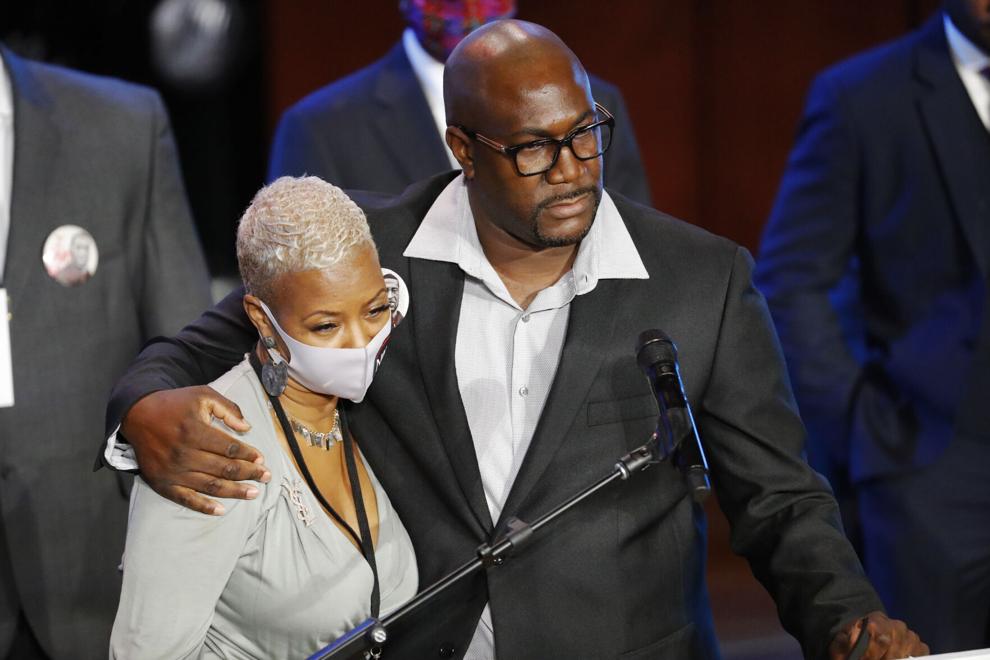 George Floyd Memorial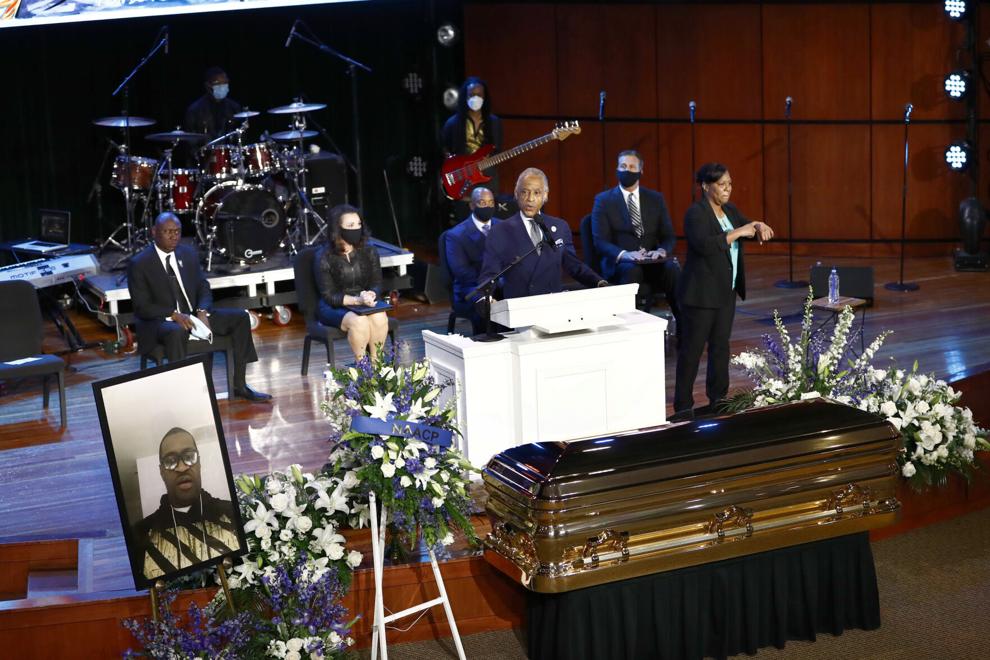 George Floyd Memorial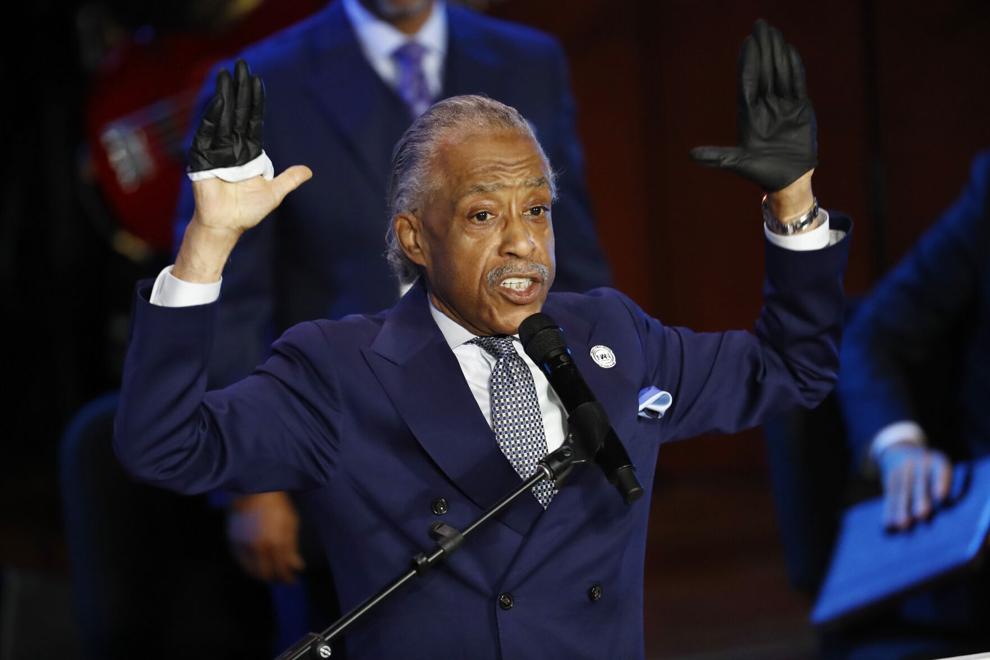 George Floyd Memorial
George Floyd Memorial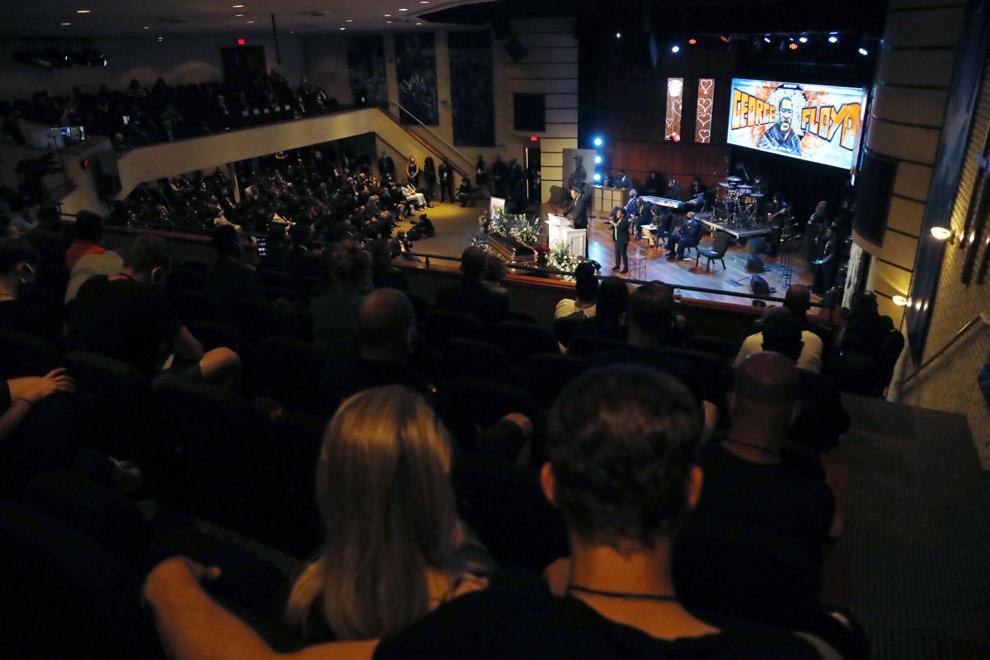 George Floyd Memorial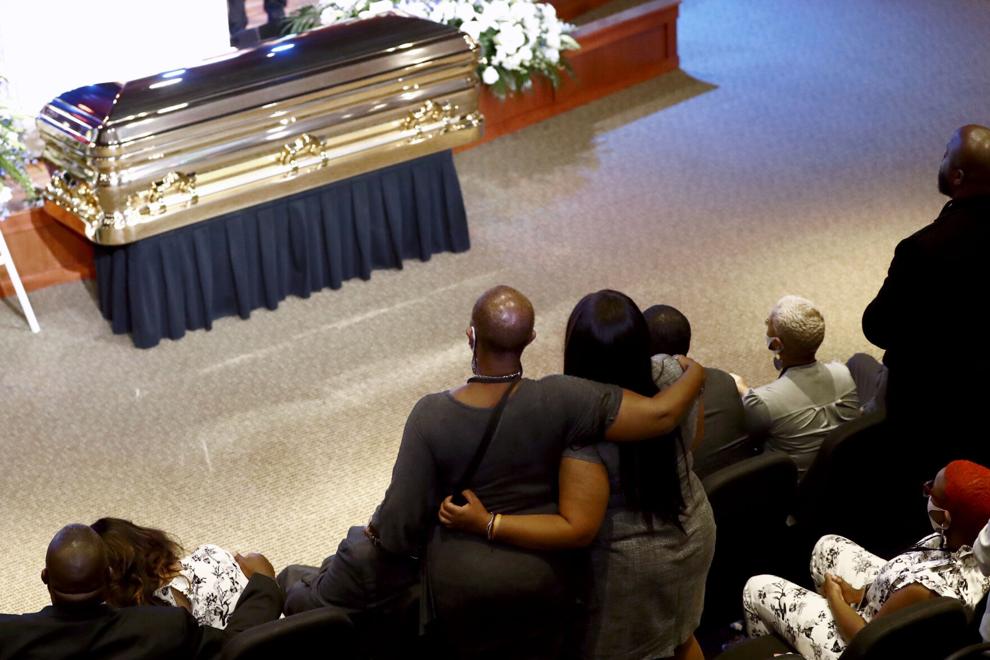 George Floyd Memorial