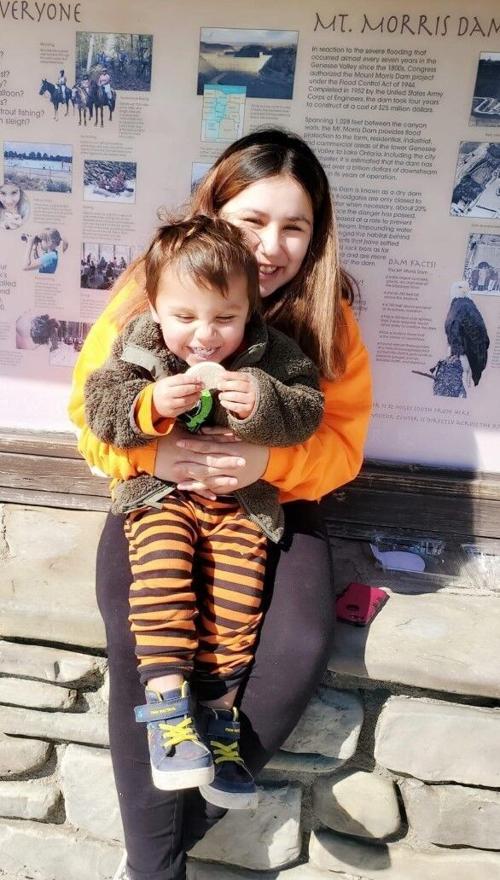 LEWISTON, New York — When their sledding tube went out of control and careened toward some trees in a Niagara County, New York, park on Saturday morning, 16-year-old Renee Hill had a few seconds to make a decision.
That decision – to try to rotate the tube to protect her 3-year-old cousin – may have saved his life.
The back of her head smashed into a tree, according to Renee's mother, Alexis Kraft. It was a fatal injury for the Niagara Wheatfield High School sophomore on a onetime skiing hill that has been the site of several accidents over the years.
Renee's heart stopped in an ambulance en route to Oishei Children's Hospital in Buffalo.
"The doctors told us her heart stopped 5 to 10 minutes away from the hospital," Kraft said. "That's when they started to do CPR on her. They got her into the hospital and they worked on her for 45 more minutes, but she was already gone."
Ryder Kraft, 3, suffered a fracture near his collarbone, Alexis Kraft said.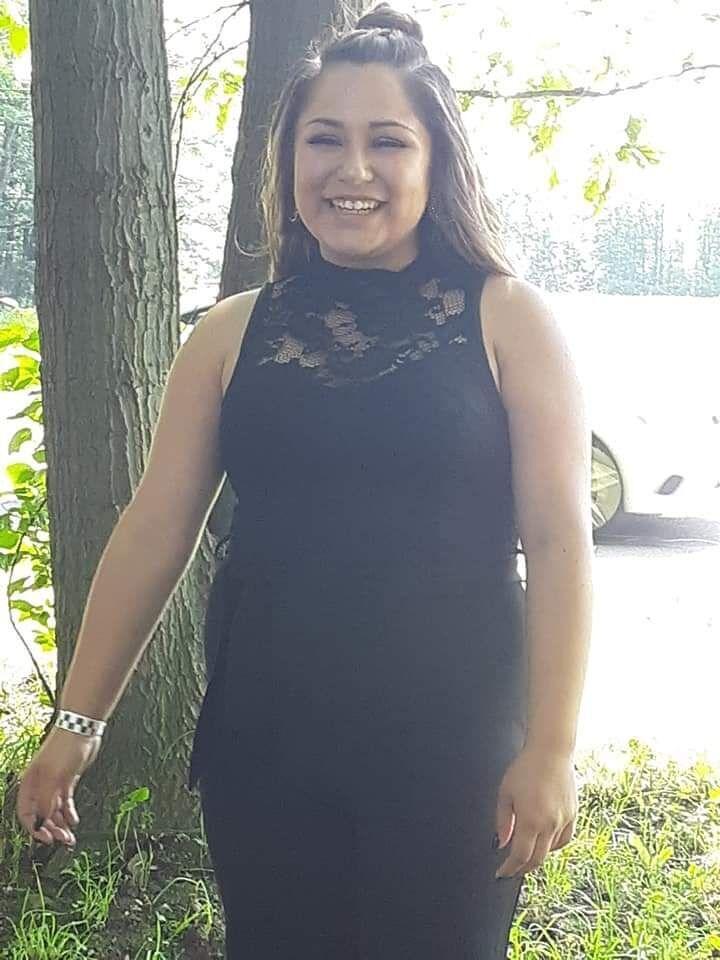 He and Renee were sitting on a tube that went out of control shortly after 10 a.m. Saturday on the sledding hill in Clyde L. Burmaster Park, formerly known as Bond Lake Park. It's a Niagara County-operated park on Lower Mountain Road in Lewiston.
"That was, I believe, their second or third time going down the hill," Kraft said. She said three of Renee's siblings – Angel Hill, 14, and twins Adam and Amanda Hill, 8 – were present in the park.
"She saw the tree approaching quick. Her first instinct was to put her foot out and flip the sled around, turning it around so they went backwards and my nephew wouldn't hit the tree head-on," Kraft said. "She hit it from the back."
She said the county had advertised a tubing event in the park for Saturday.
"I'm not sure if the county handed out the tubes, but they were advertising for sledding-slash-tubing. They were going to make a big day of it. They were going to open the warming house, serve hot cocoa," Kraft said.
She wasn't sure if Renee used a county tube or one owned by her sister-in-law, who took the kids to the park.
"My sister-in-law said there was a patch of ice that nobody had seen because the snow was fresh, so when they went down it hit a patch of ice and just launched them," Kraft said. "My daughter probably knew they were going too fast and saw the tree approach, so her only thing was to not hurt her baby cousin."
Theresa Hill, a Virginia resident, posted a GoFundMe page to pay Renee's funeral expenses. As of midafternoon Monday, 586 people had pledged a total of $25,245.
"My daughter was very loved. She was loved by so many people and we didn't realize that until this happened," Kraft said. "She was the light of our lives. Her smile was infectious."
Renee was a cheerleader with the Niagara Wheatfield Athletic Association from the time she was 6 years old until last year. In eighth grade, she joined the Niagara Wheatfield lacrosse team.
"She was amazing in lacrosse," Kraft said.
Renee also was a budding artist, specializing in paintings of landscapes, her mother said. She also carved faces of family members in pumpkins for Halloween.
There have been numerous injuries over the years on the Bond Lake sledding hill, which was originally constructed as a 125-foot-high ski hill in the 1970s.
"Obviously, sledding's dangerous. It's an activity that's a known danger," the county's then-risk manager, Nancy J. Sheehan, told a Legislature committee in 1998, when she proposed closing the hill or redesigning it.
For liability reasons, the county kept the hill closed from 2002 to 2004, while a construction project was carried out to reduce its steepness. At that time, the county had been hit with three lawsuits from people injured in crashes on the hill.
However, County Manager Richard E. Updegrove said Monday the last claim against the county for an injury on the hill was in 2005, and it was dismissed.
"I've known so many people that got hurt there, broken bones," Kraft said. "I didn't know that's where they were going sledding. I would have suggested that they go to Reservoir State Park."
Saturday was the first time Renee and Ryder went sledding this winter, the victim's mother said.
The county parks website said on Saturday afternoon, "The sledding hill at Bond Lake is closed until further notice due to hazardous conditions." By Monday, the last four words had been deleted from the website.
County Attorney Claude A. Joerg said only that the case was under investigation by the Sheriff's Office and declined to answer further questions, such as whether someone decided it was unwise to say online that conditions were hazardous.
Updegrove said the language used in the announcement was "boilerplate," and the investigation was ongoing. Sheriff Michael J. Filicetti said there was no further information available at this time.