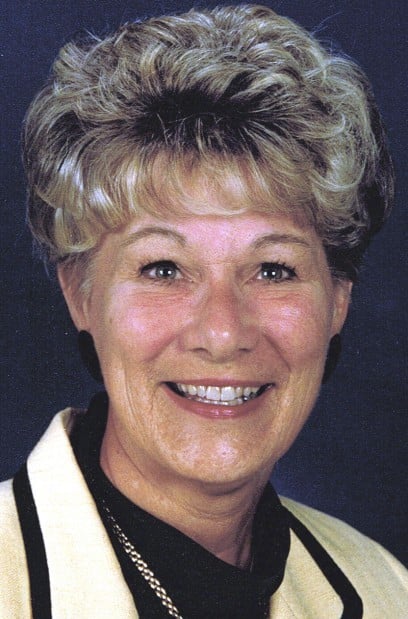 COLFAX — He was only 14 when he arrived at the Minneapolis Airport from El Salvador. It was Thanksgiving, and he was participating in a cultural exchange program sponsored by the Catholic Church for children in Central and South America, so they could learn what life is like in the United States. These children were expected to participate in our customs and attend school during their three-month stay in the United States.
Juan arrived from El Salvador with small gifts for our family and pictures of his family to share with us. That first evening at our home in Lakeville, Minn., we sat by the fire and learned about his life in El Salvador.
Juan explained that during the summer months in El Salvador that the heat became so intense that it melted the rubber around the windows of the cars, so that the torrential rains brought the water right into the cars in small rivers.
The movie, "A Christmas Story" was released for television viewing that year, and Juan and my two sons laughed until they hurt, watching this delightful new Christmas tradition movie. For years after he left, Juan would end his letters with "Don't shoot your eye out!"
There were so many memories for a child who came from a country torn by unrest and violence.
The teachers were extremely impressed with this young boy. His education had been extremely good and was probably influenced by his parents, a doctor and nurse who had worked to repair the bodies of those caught in the conflict that surrounded the country. The teachers here praised Juan, who was also teaching our children about a life so different from the lives we live.
On Christmas Eve, I told him that although the rules of the program were that he was to learn our customs, I desperately wanted to share one of his Christmas customs so that he had a "little bit of home" to enjoy at this holy season of the year.
He paused for a few minutes, and then answered, "Every Christmas, we set off three rockets to honor each of the Wise Men."
Finding fireworks in Minnesota is nearly impossible, but on Christmas Eve we feared there would be no chance of granting this one wish.
In only 30 days, Juan had become a true member of our family. He was so gracious and appreciative of everything we did. Unlike the child from the wealthy family we had hosted from Mexico who brought three credit cards, this boy knew the value of the dollar and checked the exchange rate in the paper every day before he would even purchase a candy bar.
He chipped in to help do dishes and clean. He was probably more perfect in his sense of duty to family than my own children. More than anything, I was determined to grant his simple wish this Christmas.
I closed the door to the study and began calling everyone I knew to see if they had any fireworks left from the Fourth of July. After two hours, I finally contacted a neighbor who thought perhaps they had one rocket, but they had a lot of sparklers ... would sparklers work?
I tossed on my coat and ran over to the neighbor's house. Sparklers weren't rockets, but it was something.
The neighbor went out into the garage and came back with a box that had been taped shut. He pulled the tape off and opened the box. Out came some snakes, then some sparklers — and then a rocket.
No, not just one; he pulled out a second and then a third. A small Christmas miracle of "home" for a young boy so very far away from everything he knew and loved.
That night, we took Juan to St John's Lutheran Church in Lakeville for the candlelight service. We had offered to take him to the Catholic church, but he reminded us he was here to learn of our customs.
When we returned home, the boys all headed inside to get ready for bed in anticipation of Christmas Day. We had placed a sack by the front door with the fireworks and matches before we had left for church.
"Juan, could you grab that sack and bring it out front for me?" I asked.
His eyes widened as he grabbed the sack and headed for the front yard. My husband and two sons stood beside me as Juan gently laid the sack down in the snow of the front yard. He took out the matches and the rockets and held them to his chest as he smiled and nodded his appreciation to us.
Then, one at a time, he set off the three rockets. His face glowed in the reflection of the fireworks exploding in the sky above our home.
A simple but extremely important tradition had not been lost on this young boy who came to the United States with a heart filled with a love for all people and who had trusted us to love and care for him.
He returned home shortly after the new year. Our first letter from him ended in these words:
"I have to hurry and finish my letter because it will be 'lights out' soon. The Contras destroyed the village next to ours last week. Are Knapp and Donuts still on KS95 Radio? Those funny guys! 'Don't shoot your eye out!' All my love, your other son, Juan."
This year, as our service men and women return from a country as inhospitable as El Salvador was in 1985, perhaps you can find three rockets in the garage to ignite on Christmas to honor the Wise Men, our brave troops, and all the people who suffer strife in other countries throughout the world.
Peggy McAloon lives in rural Colfax and wrote this for the Dunn County News.