RICHLAND CENTER — The last University of Wisconsin campus closure led to the most depressing road trip John Poole has ever taken.
It was 1981 and Poole oversaw student enrollment at UW-Richland Center, a two-year campus halfway between Madison and La Crosse.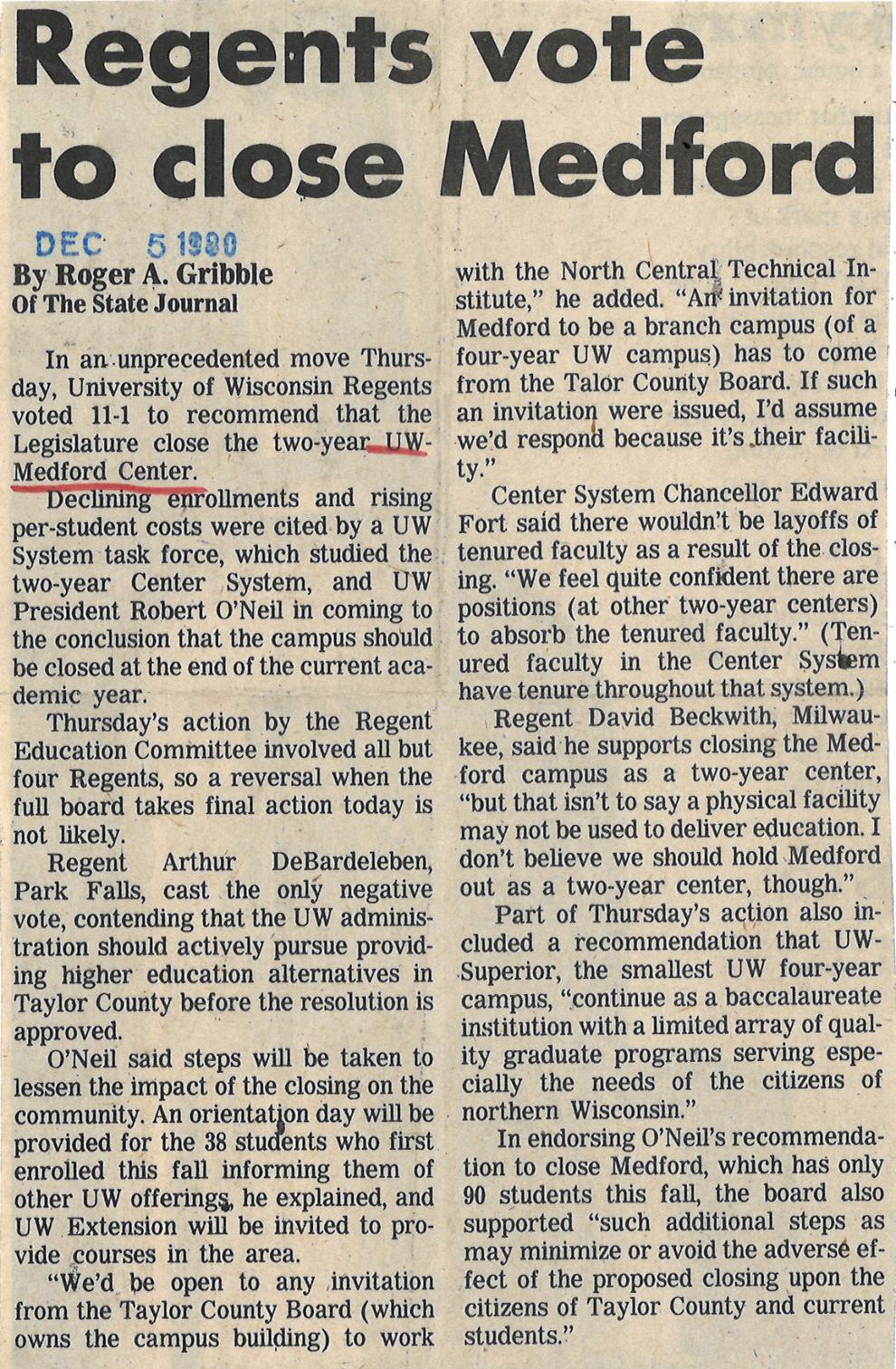 He and two colleagues drove up to UW-Medford, a two-year campus in northern Wisconsin that had reached the point where enrollment of 90 students could no longer justify existence. They arrived at the closed campus to collect items they could salvage.
"We felt like vultures," he said.
On the drive home, Poole couldn't help but breathe a sigh of relief. His campus had also been considered for closure in 1980, but officials decided to save it, in part, because of the pride the community took in its campus.
Forty years later, the campus faces perhaps an even greater existential threat. At the time the state considered closing UW-Richland Center, the campus enrolled 246 students.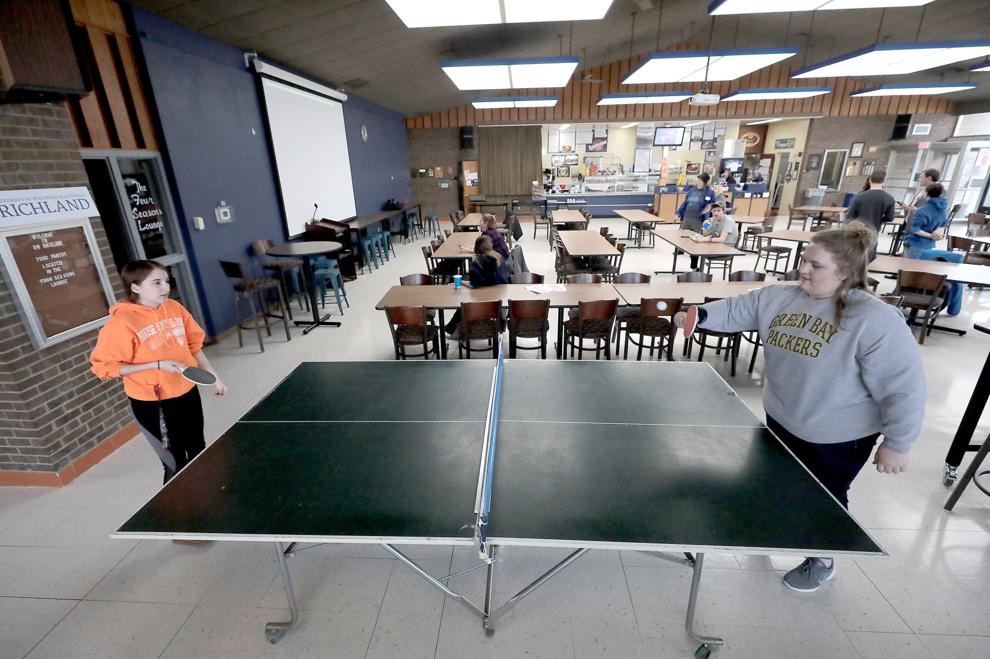 The UW System's 12 other branch campuses face a similar storm of challenges: rising costs, repeated budget cuts and a tuition freeze for 12 of the past 14 years. Mostly, though, the problem centers on enrollment, which is what Poole spent his 42-year career on campus worrying about before retiring in 2013.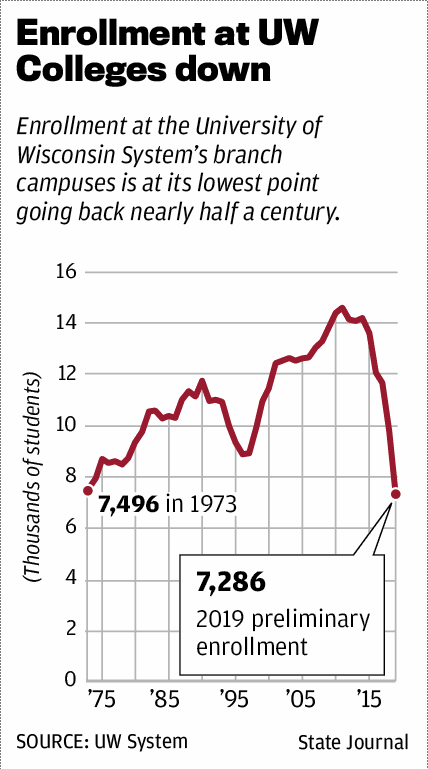 Seven of the System's branch campuses this fall, including Richland Center, tallied their lowest enrollment in nearly half a century, according to preliminary data. Total enrollment at the branch campuses, about 7,300 students, marked a 46-year low.
The demographic trend shows little sign of reversing during the next decade. Projections based on the state's birth rate show the number of students graduating from Wisconsin high schools this spring will be the lowest since 2000, according to a UW-Madison report.
Nationally, the contraction in college enrollment will worsen as an even smaller pool of students born during the Great Recession enters college between 2025 and 2030.
The share of students enrolled at the System's branch campuses is small — less than 10% of students attending Wisconsin's public universities. But the campuses play an outsize role in the lives of the students they serve.
Four in 10 students at the Richland campus in 2018, for example, were the first in their families to go to college. Nearly half were eligible for a Pell grant, federal aid that mostly goes to students whose families earn less than $40,000 a year. About 40% of students came from communities with fewer than 5,000 people.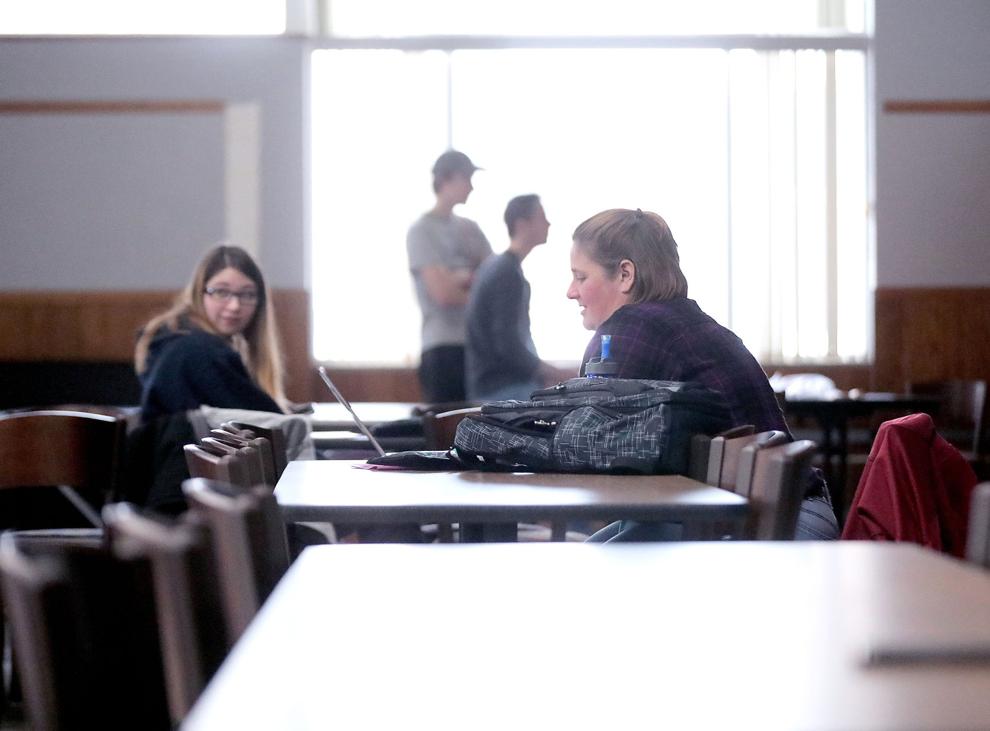 For students like Faith Morga, 19, the prospect of attending a four-year campus was daunting, both personally and financially.
Richland Center's small classroom setting and lower tuition rate appealed to Morga. She decided to save even more money by commuting from nearby Soldiers Grove, the 500-person village where she grew up. She started classes this fall and plans to eventually complete her degree in elementary education at Platteville.
"I'm not sure why more students aren't going here," she said. "It's a great campus to start out small."
A solution emerges
If the System left the branch campuses as they were, the universities may have run out of money by now based on predictions System President Ray Cross made in the fall of 2017.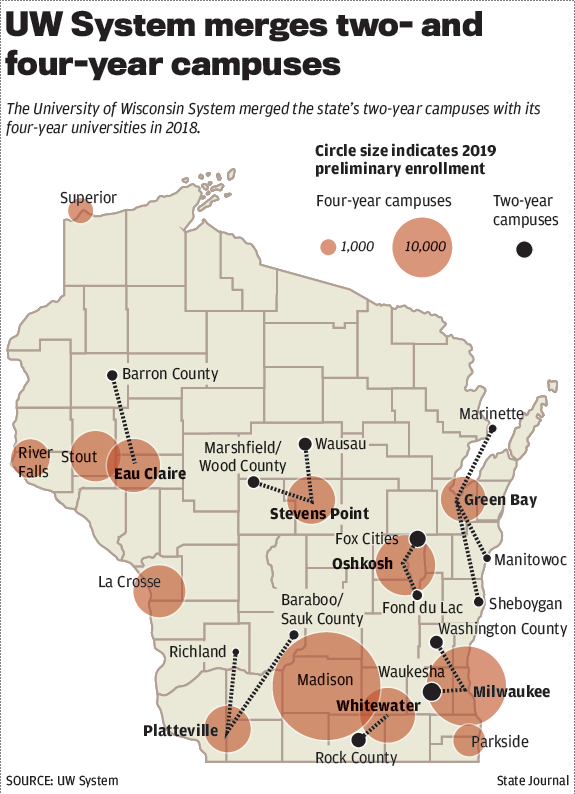 A merger in 2018 restructured the campuses from a statewide network known as UW Colleges, to affiliations with four-year campuses. UW-Richland Center, for example, is now linked with UW-Platteville and has been renamed UW-Platteville Richland.
Any student starting at a branch campus can still pick any four-year campus to complete his or her bachelor's degree. But now there's a direct pipeline to a parent campus, theoretically smoothing the transfer process. In the years leading up to the merger, less than a quarter of students at the branch campuses transferred to a main UW campus, according to System data.
Cross, who previously led UW Colleges before taking over as System president in 2014, framed the merger as a way to improve the transfer process, create administrative efficiencies and avoid campus closures.
"It's an opportunity to increase access and to improve our ability to serve these communities that badly need stability and higher education in their communities," Cross said in a recent interview about the merger. "Other states are suffering from the lack of that. We're going to do everything in our power to maintain them, to improve them, and to sustain them. … We cannot walk away from that."
The proposal was met with immediate backlash from some students, faculty and members of the public. Critics said details were scant, the timeline rushed and not enough input was sought.
The UW Board of Regents approved the proposal — the System's biggest shift since its inception by the Legislature in 1971 — a month after it was made public.
Long-term savings
System officials were unable in 2017 to provide estimates on the fiscal impact or job losses associated with the merger, but they said there would be long-term savings.
A Wisconsin State Journal request for any cost savings plan associated with the merger turned up no records in 2019.
Cross said any savings would go back into supporting student success, such as hiring more counselors and tutors to shepherd students through their program.
In at least one case, however, savings from the merger did not go toward student retention. The $245,000 salary from the former UW Colleges chancellor was divvied up among 10 other chancellors who received pay raises ranging from $14,400 to nearly $73,000 last year. Officials justified the raises by saying chancellors have increased responsibilities because of the restructuring.
As for jobs lost, a report filed with the Legislature indicates 176 positions were eliminated from 2018 to 2019 largely because of the merger. A State Journal analysis of staffing reports found about 450 fewer positions filled at the branch campuses in 2019 than there were in 2012.
Holly Hassel was one of those who left. She spent 16 years at UW-Marathon County before leaving in 2018 to teach at North Dakota State University.
"I definitely wouldn't have gone if it hadn't been for the dissolution of UW Colleges," she said. "The branch campuses felt like they lost their voice to say, 'This is what works for our students.'"
Bright future
Brandon Fetterly, 42, has an energy that masks the difficult job he has of leading the smallest UW campus through unprecedented enrollment decline.
"The future is bright," he said on a recent tour of UW-Platteville Richland where he greeted every student by name.
Officials recently rolled out a new associate degree program in food and agriculture, an industry that makes up nearly half of the Richland County economy. And the city launched a bus service earlier this month connecting students to the downtown area at no cost.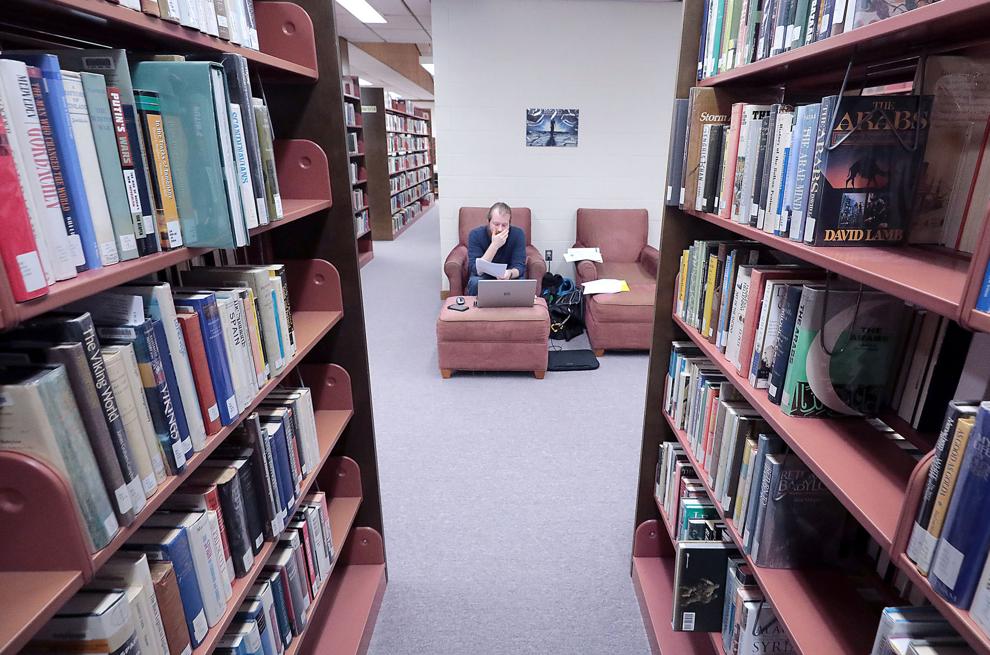 The campus is lowering its operating costs by relying on reserves and taking advantage of "efficiencies gained through collaborative integration" with the main campus, officials said.
But UW-Platteville, like many of the other main campuses that absorbed branches, is facing its own financial challenges. Chancellor Dennis Shields reported a $7.8 million structural deficit for the main campus alone because the university has about 900 fewer full-time students than it did three years ago, according to the student newspaper.
Still, Cross anticipates all 13 branch campuses will remain open during the next five years. He said he saw no contemporary comparison to Medford, which was unaffiliated with another campus at the time of its closure.
Richland County owns the university's buildings, and county board chairwoman Jeanetta Kirkpatrick called the campus "the fabric of our community."
"Quite honestly, I don't see the county pulling the plug," she said. "But how much money do you invest when you see this pattern of declining enrollment?"
Part of the problem, Kirkpatrick said, was the budget cuts that forced the very employees who brought students to Richland to instead recruit for multiple campuses.
Even under the restructuring, admissions counselors recruit students to all campuses within a cluster. This model led Richland's university foundation to offer to pay for its own campus recruiter, Poole said, but Platteville declined.
"Since the primary geographic recruiting areas for all three campuses overlap, it makes the most sense to employ one recruiter in the region, to offer continuity and a consistent message," UW-Platteville Richland spokesman John Christensen said.
'New energy'
In a sign of hope, applications to two-year campuses for next fall are up 17% compared with last year, System officials said.
Leaders in charge of the Marinette, Manitowoc, Marshfield and Wausau campuses do not see their institutions as under threat. All have launched bachelor's programs, which the campuses couldn't previously offer because of their accreditation as associate degree-granting institutions before the merger.
The merger breathed "new energy" into UW-Green Bay Marinette, leading the Marinette County Board to start discussing whether to invest more money into campus buildings, said board chairman Mark Anderson. To him, the campus is worth maintaining even with 198 students, its lowest enrollment since 1973.
"It would be a tragedy to lose (the campus), but there has to be a tipping point where (enrollment) wouldn't justify it," he said. "I don't know what that number is."
Neither does Marshfield city administrator Steve Barg. He said he was unaware of any contingency plan for UW-Stevens Point Marshfield but is confident in the campus' future because university officials have been transparent with the city council.
"(The campus) feels good about enrollment turning around," Barg said. "Our questions are what if it doesn't? I've told (UW-Stevens Point) Chancellor (Bernie) Patterson this directly: You're going to get questions from council about where this is going."
Branch campus leaders said there is no enrollment number that would trigger a conversation on closure nor are there any discussions about shuttering campuses.
"The early signs of success in the restructuring indicate that we're on the right path," Cross said. "This doesn't happen overnight. So I'd call for patience."
There isn't chatter in the Capitol about closing any of the campuses either, said Rep. Dave Murphy, R-Greenville, chairman of the Assembly Committee on Colleges and Universities. But that's partially because the state budget isn't being crafted this year.
"Come next January, people will take a closer look, especially if (enrollment) continues to go in that direction," he said.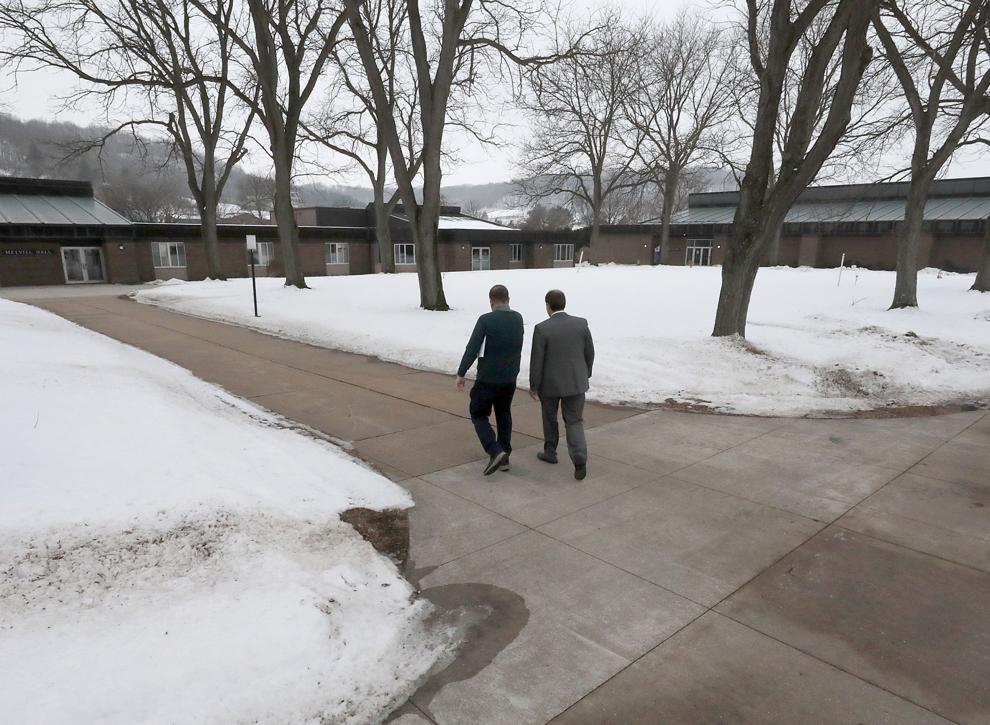 Small campus, big impact
Richland Center residents worry about what would happen to their city of 5,000 if the campus closed.
"A lot of small towns are very similar," said Poole, the university's former enrollment director. "The university helps set us apart in the cultural aspect it brings. It's hard to imagine it not being there. It would be like a major industry closing."
Employers would have one less recruiting tool at their disposal. Poole, who is chairman of the Richland Hospital board, said the campus can help lure job candidates reluctant to move to a rural area.
Perhaps most important, Richland Center would lose a community hub. The campus hosts lectures for residents and offers the only indoor swimming pool in the county. Music and theater productions bring students, staff and community members together.
But the reality of rural life is that many young people are fleeing. They want large schools with amenities and big athletic programs. They want reliable, high-speed internet, which corners of Richland County lack.
"The thing is, no one really wants to say what they think will happen," said longtime resident and downtown bookstore owner Daniel Miller. "They don't want to jinx it."
On a shelf in Miller's store is a photo of his uncle, state Sen. Jess Miller, who worked tirelessly to secure the campus for Richland Center. The campus library is named in the late senator's honor.
One street over from the bookstore is the city auditorium where community members gathered in late January to watch "Discover Wisconsin." The tourism television show features different places across the state and a recent episode put the spotlight on Richland Center.
The host took viewers to places like a Frank Lloyd Wright-designed warehouse and the Red Door Art Gallery. Miller smiled as friends and family cheered during the short clip featuring his shop.
But Miller realized something less celebratory as the credits rolled and the crowd clapped. Perhaps it had been an unintentional omission, but he couldn't shake what failed to make an appearance anywhere in the 30-minute episode: UW-Platteville Richland.