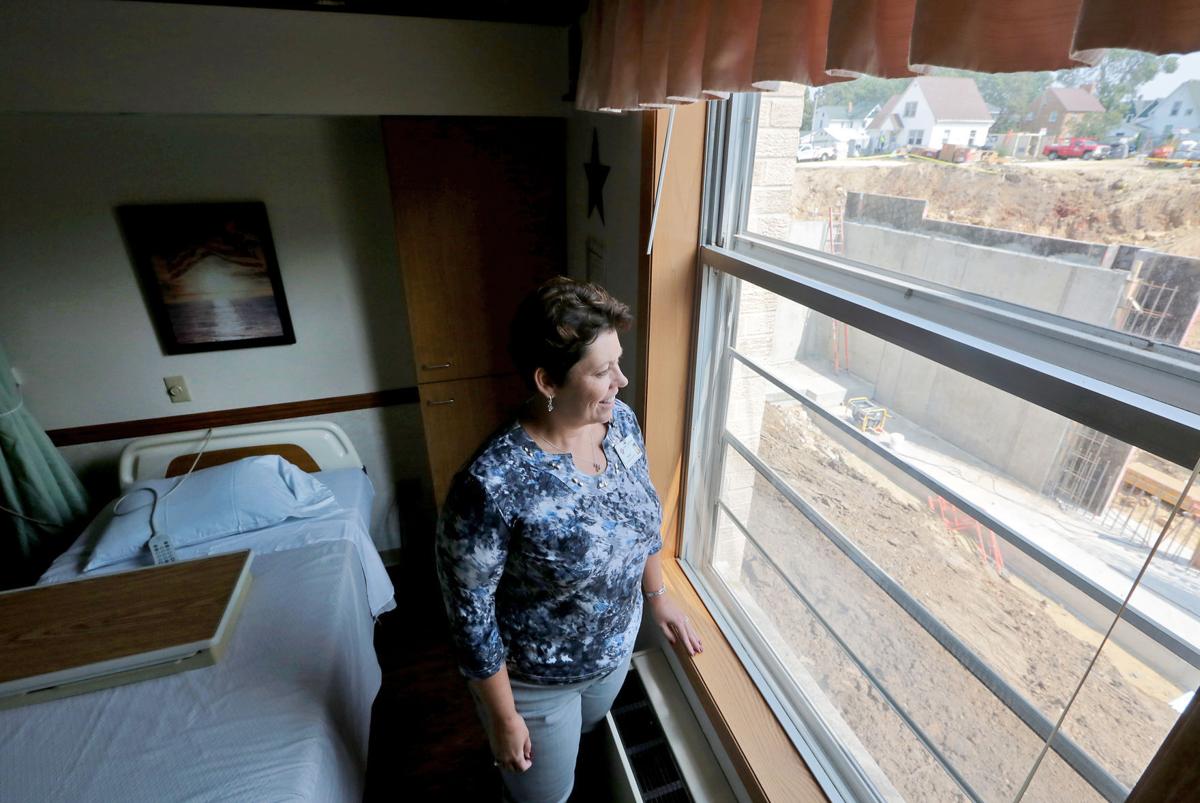 Wisconsin's growing worker shortage presents a particularly difficult challenge for the health care industry, especially in rural areas and at facilities that care for the elderly and disabled.
As Wisconsin's baby boomers retire in greater numbers over the coming decades and live longer than previous generations, there will be more consumers of health care while the working-age population that provides those services is projected to stay about the same. According to the Bureau of Labor Statistics, those age 65 and older spend 43 percent more on health care than those under 65 and 230 percent more than those under 30.
"When we're looking out 20 years, we need to think about policy actions we need to take now" to meet the demand for services, said George Quinn, director of the Wisconsin Council on Medical Education and the Workforce. "There are some significant things we have done, but there are other things we need to do."
By 2024, analysts expect there will be nearly 52,000 more job openings than in 2014 in the health care and social assistance fields — more than twice as many as the next-largest sector — according to the Wisconsin Department of Workforce Development.
The greatest number of additional openings through 2024, with more than 5,000 new jobs, will be for registered nurses, who make on average nearly $68,000 a year in Wisconsin. There will also be a need for 616 more physical therapists, who earned an average of $77,870, and 376 more doctors, who make more than $250,000 a year but require many more years of education.
Wisconsin has built up its pipeline for nurses and doctors over decades of cyclical shortages in health care professionals, said Ann Zenk, vice president of workforce and clinical practice for the Wisconsin Hospital Association.
Retiring baby boomers will put unprecedented strain on the supply, but many health care employers are tapping into long-standing partnerships with public schools and the University of Wisconsin and technical college systems to ensure the demand is met.
"Is it a crisis? It could be if we don't take care of it," Zenk said. "You see nursing shortages, but we can turn that around pretty quickly."
State and federal data show a need for other health care workers, including more than 4,600 certified nursing assistants and more than 2,000 home health aides. Those are 13 percent and 28 percent increases from 2014, compared with a 10 percent increase for nurses. Home health aides make about $26,000 a year and CNAs, who require some post-secondary training, make about $28,000 a year.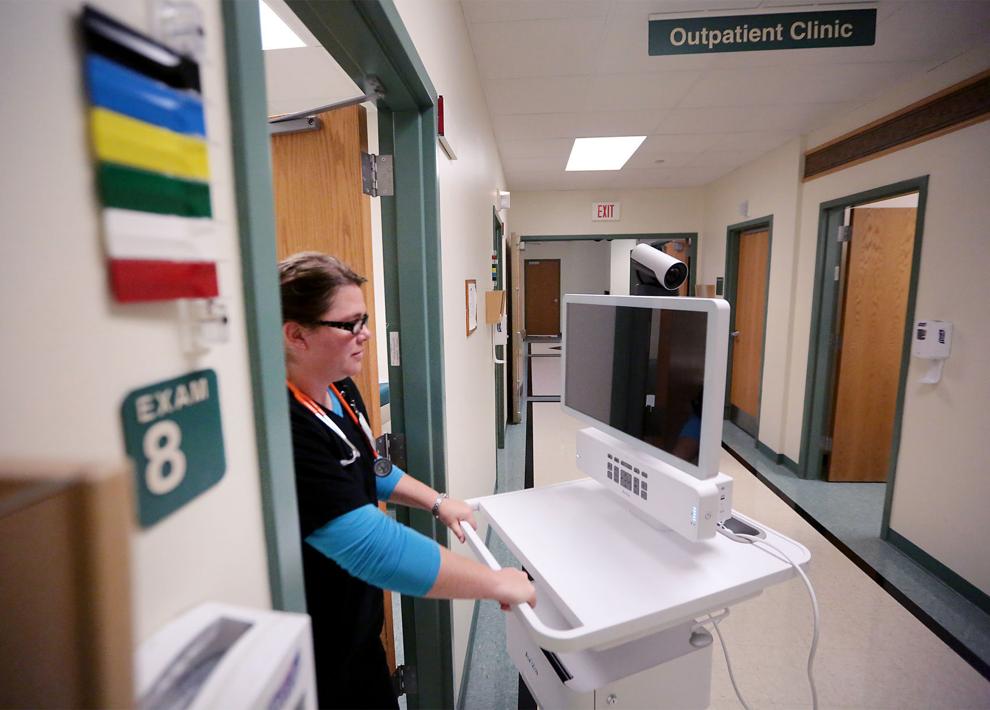 Health care providers say the shortage of those workers will result in rising costs and a shortage of beds available for seniors. Yet raising wages to attract more workers is difficult due to competition, regulation and limited private and public funding, said Ned Ammons, executive director of Red Cedar Canyon Senior Living in Hudson.
"We were already short, and people are continuing to build (nursing homes) in Wisconsin and Minnesota, creating a greater demand for workers," Ammons said.
The worker shortage also means the quality of the applicants is suffering. Recently an employee at Options for Community Growth, which serves clients with disabilities in Milwaukee County, was arrested and charged with committing a string of armed robberies, according to human resources director Heather Hitchler.
"That kind of tells you where things are," Hitchler said. "Trying to find someone who doesn't have some kind of criminal background is next to impossible. Where our wages are at (between $9 and $11 an hour for entry-level employees), people don't want to work for that."
Hitchler said some employees have trouble accessing transportation, especially when clients don't live near public transit. Some employees are single mothers who won't work certain shifts because they have children at home. Others want only a limited number of shifts because they don't want to lose public benefits that disappear at a certain income level, she said.
Ammons sees many of the same challenges in the opposite corner of the state. He worries if nursing homes can't find quality workers "more and more seniors are going to be turned away from assisted living."
"I hate to say it, but you're hiring the best of the worst," Ammons said. "The cream of the crop are genuinely taken. No matter who walks through your door there's one eye open about: 'Why are you not working?'"
Workforce or wages?
Bruce Colburn, vice president of politics and growth at SEIU Health Care Wisconsin, said low wages, not the workforce, are to blame for the shortage.
"(Low wages don't) really help in terms of building a strong economy," Colburn said. "Everything from housing to the kind of lives people lead. That's an acute problem in Wisconsin. It's mixed into the politics and people's anger of what's going on in the system. You work full time and you still have to live in poverty."
The latest state budget, which the Assembly plans to vote on this week, increases funding for Family Care, the state's long-term care program for frail elderly, disabled and mentally ill adults, by $25 million. With matching federal Medicaid funds, the move would add $60 million for employee raises.
Long-term care advocates say they are grateful for the additional funding, but the raises won't solve the worker shortage. Caregivers are paid on average $10.75 per hour, and the increase is expected to allow for a bump up to $12 an hour, said Jim Murphy, executive director of the Wisconsin Assisted Living Association.
Colburn is advocating for raising wages to $15, but also for creating career ladders so the lowest-paid personal care aides have clearer paths to become certified nursing assistants or eventually registered nurses.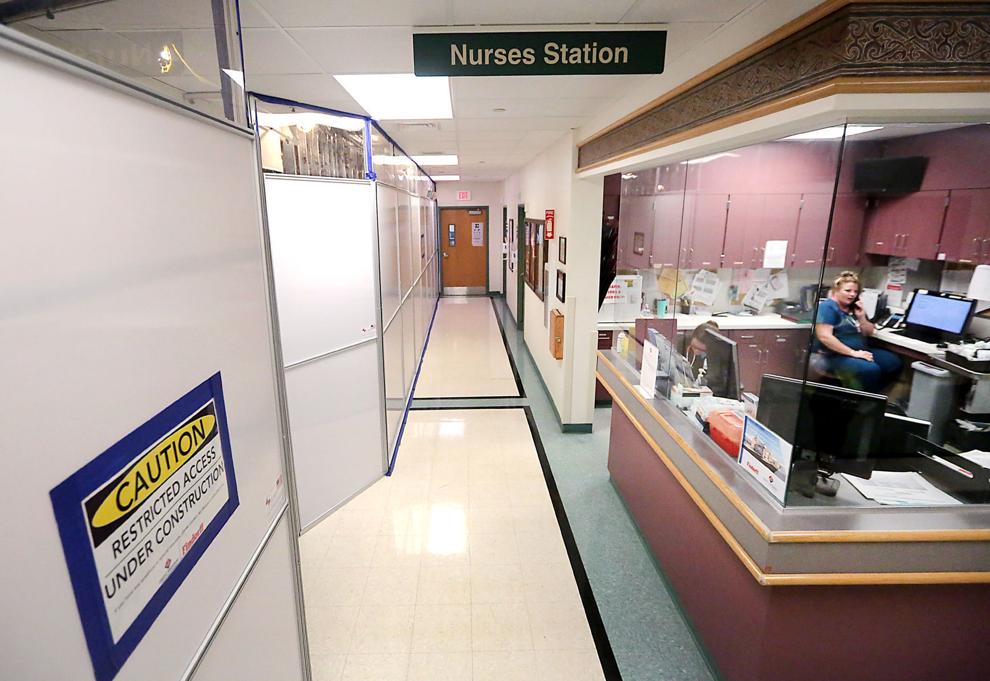 Hospitals bracing for change
Wisconsin's rural hospitals are also bracing for the growing worker shortage. By 2040, the number of counties in which seniors account for more than 30 percent of the population will total 27 — mostly in rural, northern counties — up from zero in 2010, according to the Wisconsin Department of Administration Demographic Services Center.
In Grant County, where the senior population is expected to grow from 16 percent of the total to 25 percent by 2040, the Grant Regional Health Center in Lancaster is undergoing a $32 million 70,000 square-foot renovation and expansion.
"There's a lot of holes out there," CEO Nicole Clapp said in an interview looking out the window in her office.
The expansion will increase capacity for primary care specialists, emergency trauma and surgeries, expand the radiology department with the hospital's first fixed MRI unit, and create a training facility to help meet the growing demand for providers.
Finding trained professionals to fill those positions can be a challenge in rural areas, but the hospital has come up with creative ways to address the need. Because there aren't enough local specialty surgeons, the hospital brings them in from the Madison area on a rotating basis. The center recently purchased a condo to house those doctors and also for resident doctors.
Nurses work in multiple departments, helping ensure they aren't sent home and lose hours in slow times. The hospital uses video technology to connect local stroke patients with neurosurgeons in Madison. Also, the hospital has built connections with local schools and technical colleges through internship and residency programs.
One area, however, that remains more difficult than others to retain staff is in entry-level registration, housekeeping and food service positions, which pay between $9 and $14 an hour.
"It is harder to find that level of worker than you saw in previous generations," Clapp said. "I would say the entry-level positions are where we have higher turnover. We compete with McDonald's where you don't have to work some of those undesirable shifts," such as overnight work.
Health care better positioned?
The health care industry has been bracing for the looming baby boomer retirement for more than a decade and may be better positioned to absorb the growing worker shortage than other industries, said Morna Foy, president of the Wisconsin Technical College System.
"A lot of health care providers will tell you they see a lot of opportunities on the horizon, but they are not as scared about being able to find the workforce because they have stayed connected to our schools and done a lot of recruiting," Foy said. "They feel we have established nursing as a desirable profession."
There are now efforts to alleviate the shortage of certified nursing assistants and home health and personal care aides by creating pathways for those workers to train into better-paid nursing positions.
"It's one thing to take a job because you need a job, but it's another to feel like you're stuck there forever," Foy said. "You can work hard and be a good employee and never make more than $15 an hour. We can't control employers, but we can make sure the credentialing path is connected."
Projected future job openings in Wisconsin, ranked by sector
*Salary based on local government jobs
Source: Office of Economic Advisors, Wisconsin Department of Workforce Development; Bureau of Labor Statistics Quarterly Census of Employment and Wages
| Sector | Total new openings 2014-24 | Percent growth in type of job | Wisconsin average annual wage (2016) |
| --- | --- | --- | --- |
| Health care and social assistance | 51,854 | 13.4 | $46,043 |
| Accommodation and food services | 21,580 | 9.6 | $14,754 |
| Financial activities | 12,461 | 8.3 | $72,705 |
| Construction | 11,989 | 11.7 | $58,774 |
| Wholesale trade | 10,610 | 8.9 | $63,179 |
| Professional, scientific, and technical services | 10,517 | 10.5 | $69,986 |
| Management of companies and enterprises | 9,393 | 16 | $95,854 |
| Other services (except government) | 8,754 | 5.6 | $28,060 |
| Retail trade | 7,572 | 2.5 | $25,965 |
| Administrative and support | 7,507 | 5.2 | $29,556 |
| Manufacturing | 5,839 | 1.3 | $55,348 |
| Transportation and warehousing | 5,816 | 5.6 | $41,234 |
| Educational services (private sector) | 5,676 | 1.5 | $50,196 |
| Information | 3,851 | 8.1 | $69,240 |
| Arts, entertainment, and recreation | 3,101 | 7.4 | $27,382 |
| Agriculture, forestry, fishing and hunting | 2,032 | 1.9 | $33,784 |
| Real estate and rental and leasing | 1,568 | 6.5 | $40,121 |
| Mining | 773 | 22.9 | $61,870 |
| Government* | -824 | -0.5 | $41,236 |
| Utilities | -843 | -8.2 | $96,988 |
Projected future health care job openings in Wisconsin
Source: Office of Economic Advisors, Wisconsin Department of Workforce Development; Bureau of Labor Statistics Occupational Employment Statistics
| Occupation | Tota new openings 2014-24 | Percent growth in type of job | Wisconsin average annual wage (May 2016) | Typical education for entry | Related occupation work experience | On-the-job training needed for competency |
| --- | --- | --- | --- | --- | --- | --- |
| Registered nurse | 5,327 | 9.5 | $67,930 | Bachelor's | None | None |
| Nursing assistant | 4,578 | 13.4 | $27,980 | Postsecondary non-degree | None | None |
| Home health aide | 2,051 | 28 | $26,120 | No formal | None | Short-term |
| Medical assistant | 938 | 8.3 | $34,740 | Postsecondary non-degree | None | None |
| Pharmacy technician | 729 | 10.1 | $31,190 | High school | None | Moderate |
| Physical therapist | 616 | 13.3 | $77,870 | Doctoral or professional | None | None |
| Nurse practitioner | 440 | 18.1 | $98,250 | Master's | None | None |
| Licensed practical, licensed vocational nurse | 401 | 4.6 | $43,820 | Postsecondary non-degree | None | None |
| Medical records, health information technician | 395 | 8.1 | $41,280 | Postsecondary non-degree | None | None |
| Physician, surgeon | 376 | 6.4 | $251,400 | Doctoral or professional | None | Internship, residency |