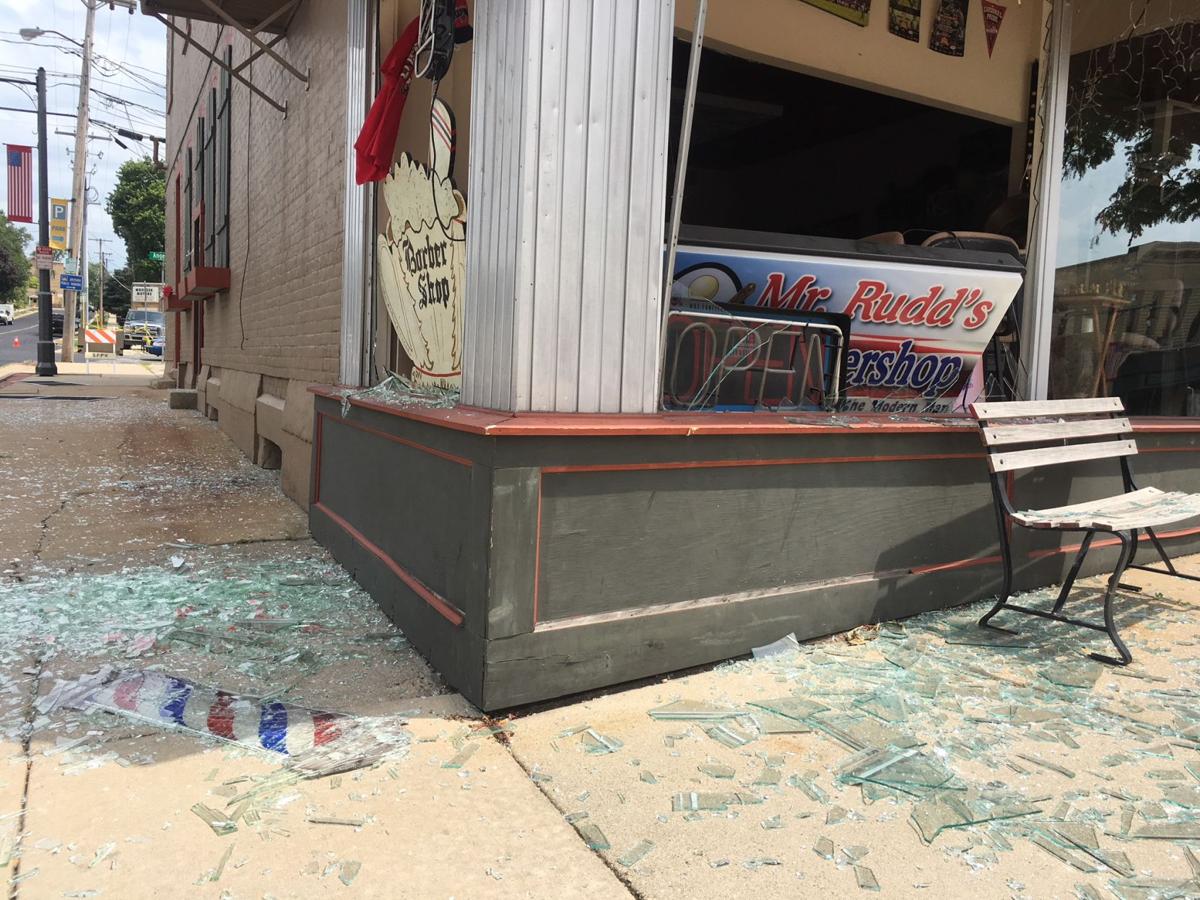 SUN PRAIRIE — A portion of Sun Prairie's downtown is expected to reopen this afternoon but the immediate area around the blast site will continue to remain off limits, police said Thursday.
Numerous businesses in the 200 block had windows shattered from an explosion Tuesday when a natural gas line was ruptured. The blast killed a volunteer firefighter and injured several other people and destroyed at least three buildings at the intersection of Bristol and West Main streets.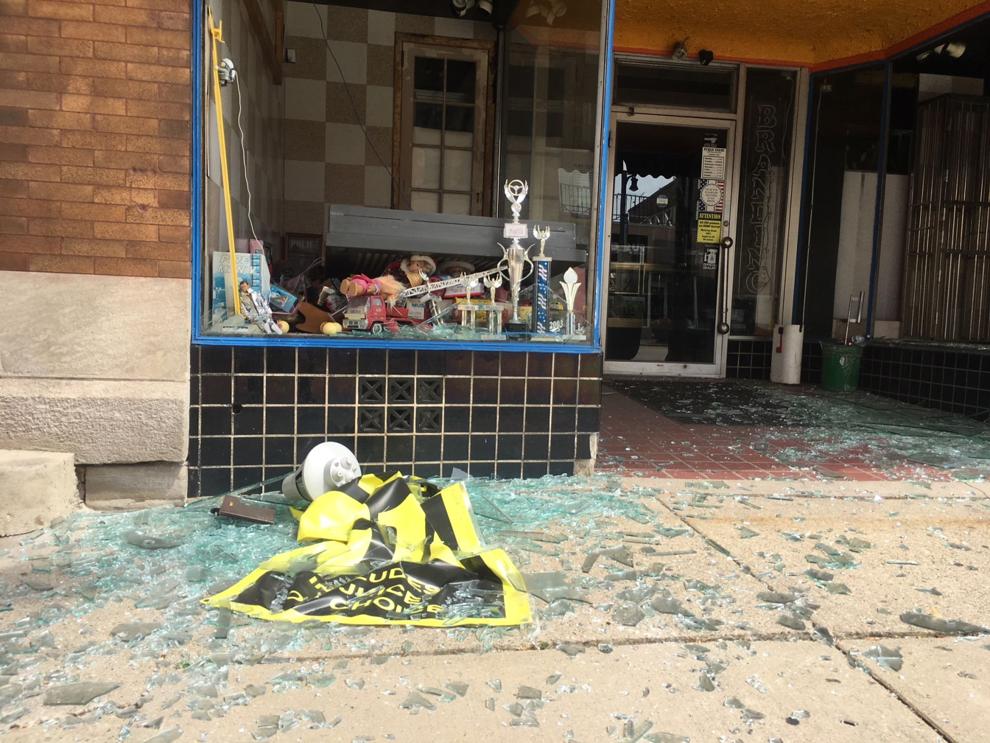 In the 200 block of East Main Street, home to retailers and service businesses, glass covers the sidewalk and the interior of many buildings remain exposed to the elements. Cream-colored marks on East Main Street contain particles of brick and show where the bricks, blown off buildings, landed after the blast.
Remarkably, large walls of glass at the Bank of Sun Prairie appeared to remain unscathed.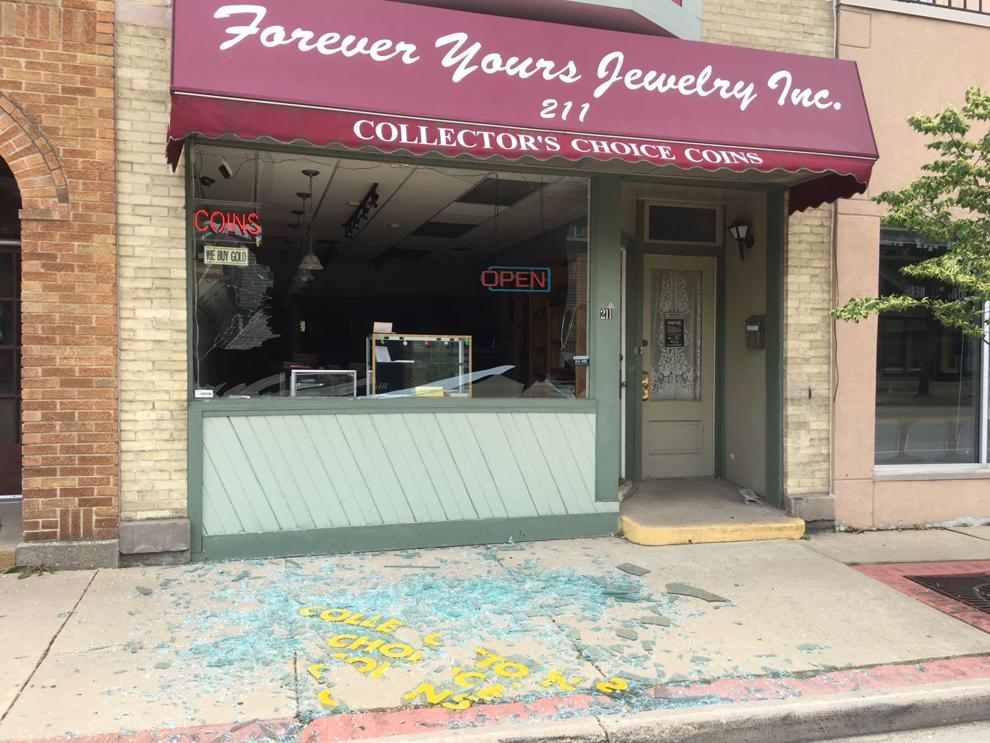 "Yeah, they got lucky with all of their windows," said Todd Lukens, a Sun Prairie Police officer who provided a guided walk of the street Thursday morning. "As you can tell, look at all of these, not so lucky.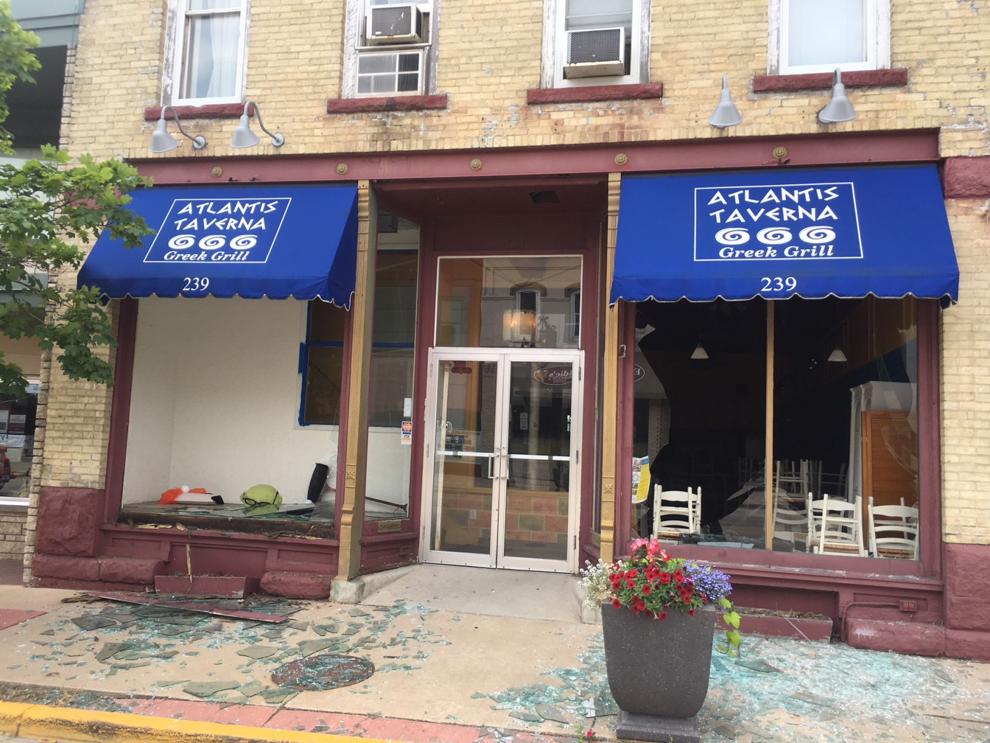 A temporary cyclone fence is being erected around about a one block area of the blast zone. Lukens said once the fence is in place, residents and business owners will be allowed into properties outside the fence but the 100 blocks of East and West Main streets will remain off limits.
"We're not allowing vehicles  but people can return to the residences and get what they need or stay there, " Lukens said of the 200 block of East Main Street.