MINOCQUA — The Little Brown Jug is surrounded by towering white pine trees, yet the low-slung building stands out.
The tavern, located just a few blocks from Paul Bunyan Restaurant on the north side of Minoqua Lake, is where more than 15,000 one-dollar bills have been stapled to the ceiling and walls by customers, who oftentimes use a black marker to write a personal note.
Founded in 1909 as a hot dog stand, the business is also one of the many pit stops that rely each winter on snowmobilers who come to the North Woods, home to some of the best snow in the state and thousands of miles of groomed trails.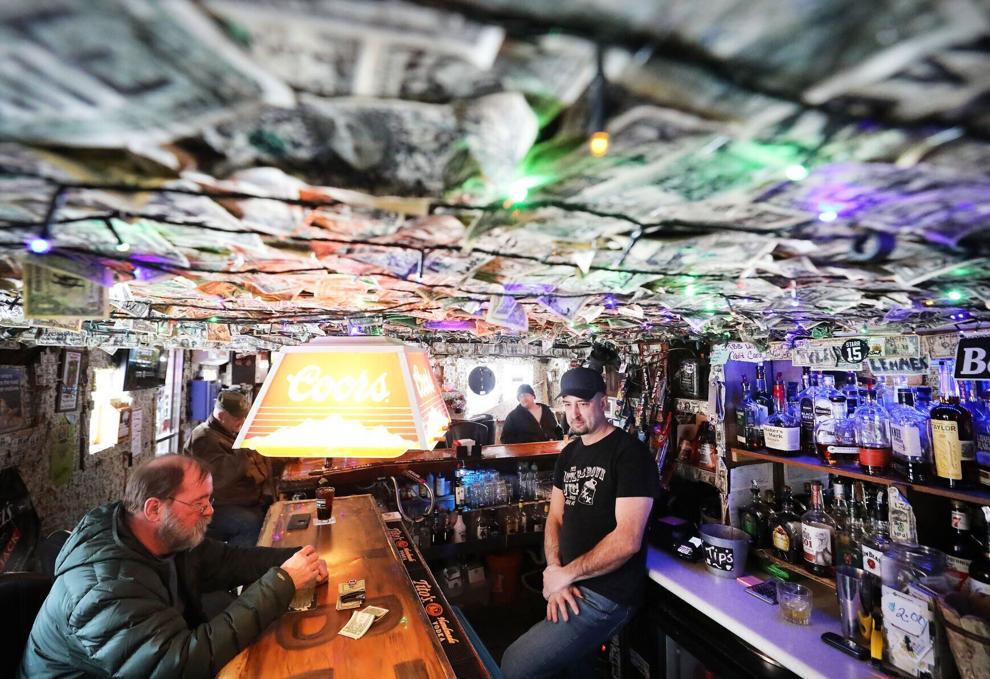 "As long as the snow keeps coming they'll keep coming," said Gregory Marach, who has worked the past eight years as a bartender. "We'd still get by because we're the Little Brown Jug, but the snow definitely helps."
But for some who ride their sleds on the network of trails that are dotted with bars and restaurants, many of which provide special parking spots for snowmobiles, temptation and bad decisions can win out with deadly consequences.
In a review of data from the state Department of Natural Resources, alcohol was a contributing factor in 109 of 156 snowmobile fatalities between 2013 and 2022. More than two months into the 2023 season, 16 people have died while snowmobiling, with alcohol involved in five of the deaths. Test results are pending in 10 other cases, the DNR said.
This year's crashes include a 45-year-old man who failed to negotiate a curve and struck a tree near Rice Lake. His blood alcohol concentration was 0.239%, nearly three times the legal limit of 0.08% for Wisconsin drivers.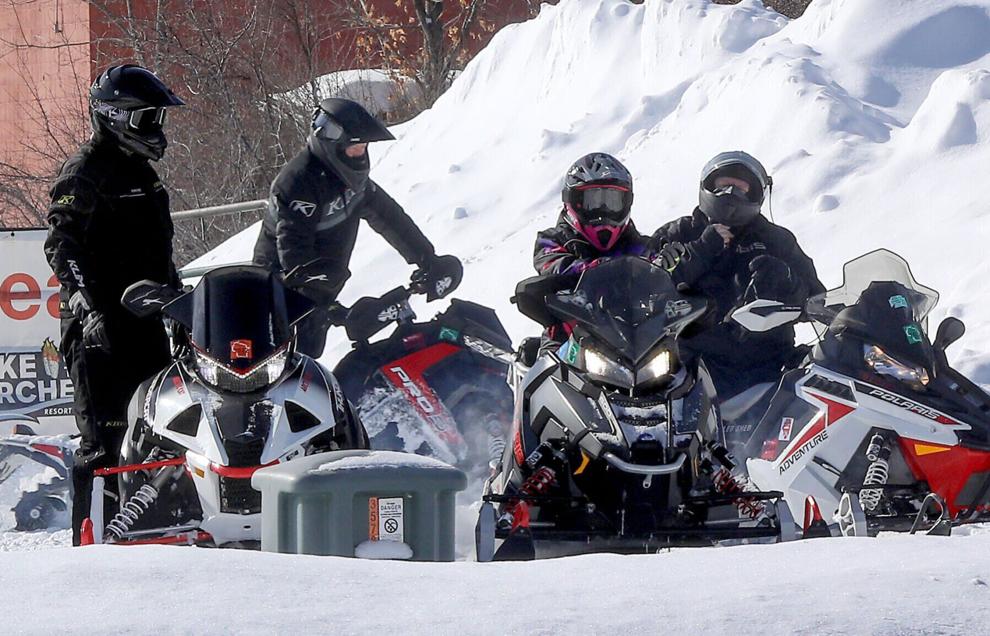 A 59-year-old woman was killed when, operating her snowmobile with a blood alcohol concentration of 0.18%, she drove into the rear of another snowmobile on a public trail near Phelps. Three days later, a 54-year-old man with a BAC of 0.128% was killed when he drove off a trail on a curve and hit a tree in Arbor Vitae.
'Sad situation'
"It's a really sad situation. Every one of these is preventable," said Lt. Jake Holsclaw, the DNR's off-highway vehicle administrator. "I think it's possible to have zero snowmobile fatalities, but there's really going to have to be a mindset shift, and it's going to have to be a cultural change. It's not OK to go from bar to bar to bar."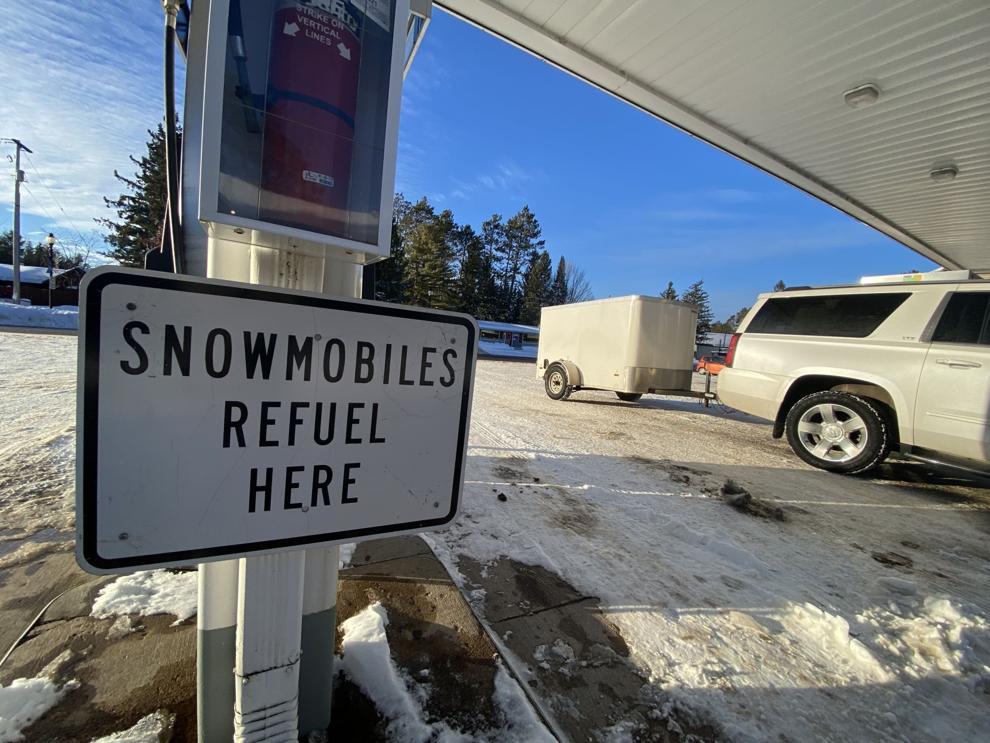 Snowmobiles can easily top 100 mph. Trails are narrow, can have steep hills and tight curves and oftentimes are lined with trees. Some trails traverse lakes, which can also invite operators to test the limits of their sleds, some of which can easily cost more than $20,000.
More than 770,000 — or nearly one in five — Wisconsin drivers have at least one conviction for operating while intoxicated on their record. But a driver's license isn't needed to operate a snowmobile. That means anyone with multiple drunken driving convictions in a car is able to legally operate a snowmobile. Those born after 1985 are required to take a snowmobile safety certification class, but thousands of operators age 38 and older need no basic instruction, according to DNR regulations.
In 2021, the last full year in which there is full data, 210,229 snowmobiles were registered. Thirteen deaths were reported and alcohol was a contributing factor in nine of those. That same year there were 25 boating deaths, but the sport had 629,399 registrations, almost three times the number of snowmobiles, and the snowmobiling season is only a few months long.
Unique challenges
For Holsclaw, who spent 13 years with the Juneau County Sheriff's Office before joining the DNR in 2017, snowmobiling has a unique set of challenges. The sport fuels the northern Wisconsin economy in the winter, filling up hotel rooms, restaurants, bars and stores. But it's also a sport that includes high speeds, inexperienced drivers and limited enforcement teams to cover 25,000 miles of state trails, many of which are dotted with bars and restaurants.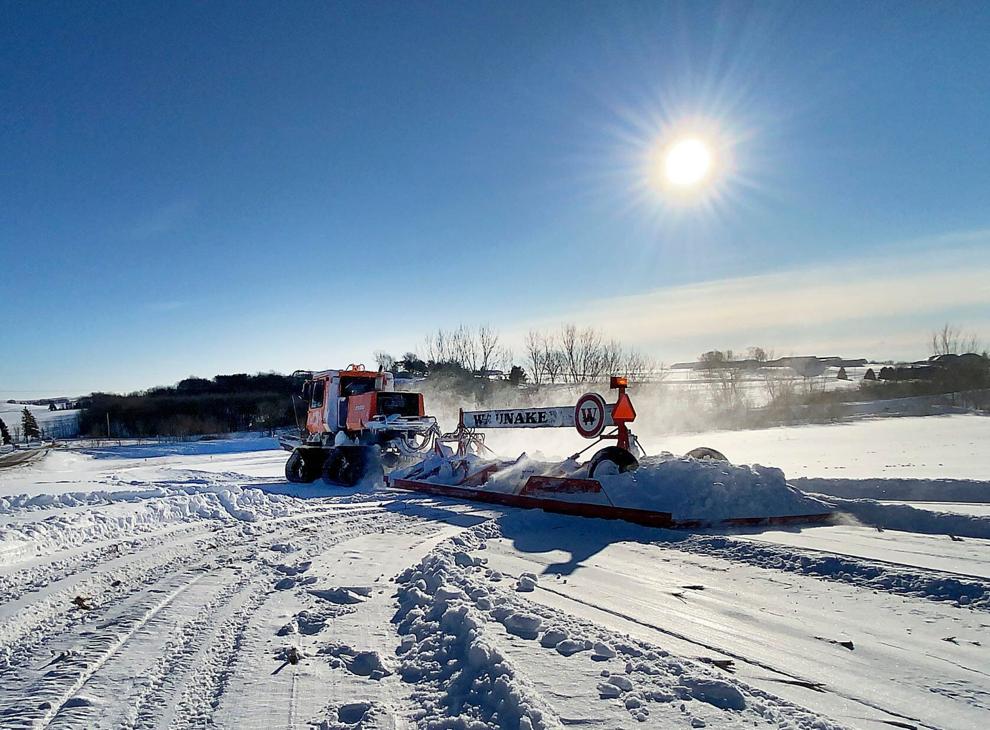 "It's a tough one we've wrestled with. I think most bar owners want people to be safe and they don't want to overserve people," Holsclaw said. "We want people to snowmobile and do it safely and responsibly. All of our safety messaging is focused on wait until you're done sledding for the day to have a drink. It's always your safest option but it really, ultimately, comes to individual choice, and that can be a tough crowd to reach."
Since 2013, the state has averaged about 16 snowmobile deaths per year, but in the 1990s averaged 23 deaths per year before hitting a record 39 deaths in the winter of 2000 and 2001. Since the DNR enacted a 55-mph nighttime speed limit in 2006, deaths have not topped 25 in a single year, but alcohol remains a contributing factor in the majority of crashes.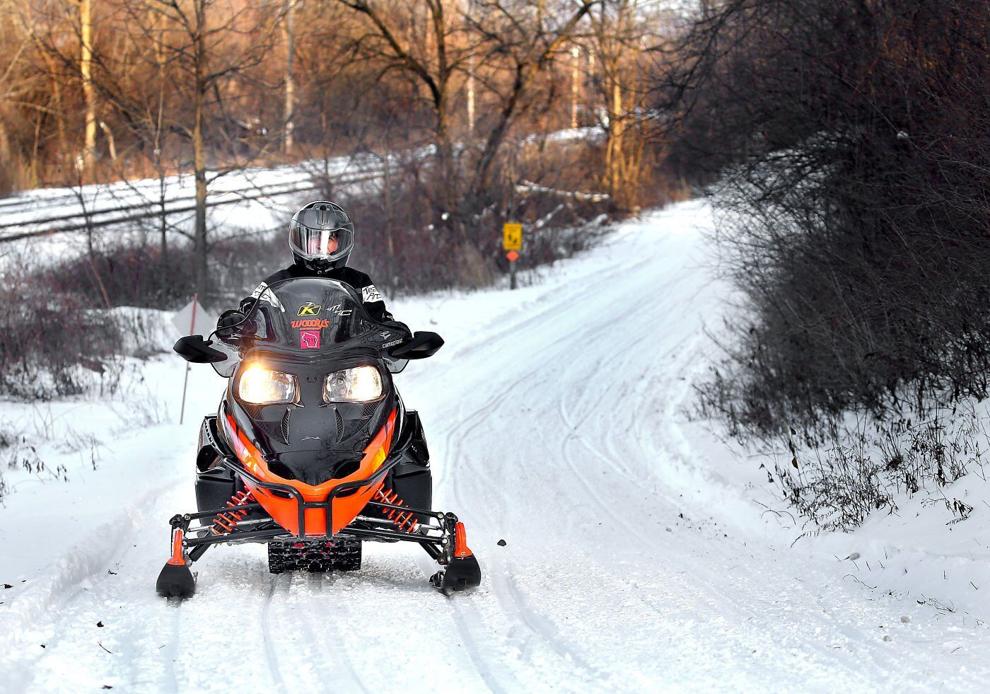 Promoting safety
Wisconsin's 603 snowmobile clubs, with more than 41,000 members, are also pushing safety, with increased messaging in newsletters and on their websites and with more signage on trails. The Association of Wisconsin Snowmobile Clubs is also lobbying state legislators to increase funding for more trail enforcement officers for county sheriff's departments, which help bolster patrols by DNR wardens.
"The speed and acceleration is part of the attraction to snowmobiling, that is part of the fun of it," said Dave Newman, who rides about 3,000 miles a year on his snowmobile and is president of the AWSC. "But you have to ride safe. Don't drink and drive, slow down and stay to the right on the trails. But just because you see a bunch of snowmobiles sitting in front of a bar, doesn't mean everyone's in there drinking."
While Newman supports legislation that drunken driving offenses on snowmobiles should also count toward offenses on ATVs, boats and other recreational vehicles, he is noncommittal to tying citations to driver's licenses, since a driver's license is not needed to operate a snowmobile.
"We want to see something passed that's going to do some good," Newman said. "And whatever that is that we can get passed is what we're willing to talk about."
Community connections
One of the epicenters of the state's snowmobile scene is Vilas County, home to more than 600 miles of groomed trails and the World Championship Snowmobile Derby in Eagle River that draws thousands of spectators. The trail system allows users to traverse the county and make stops in communities like Sayner, St. Germain, Boulder Junction and Presque Isle.
Kevin Gutjahr has worked as a bartender for more than 30 years and since 2005 has owned Gooch's Bar & Grill along Highway M north of Boulder Junction. Depending on snowfall, snowmobilers can account for up to 50% of his annual revenues, but he is not afraid to cut people off. It's also not uncommon for Gutjahr and his wife, Laurel, to give customers rides home, since there is no taxi service and ride-sharing services are limited in the North Woods.
And while alcohol can be an issue for some people, Gutjahr said speed from the high-powered machines and a lack of common sense and experience are also significant issues.
"If people would slow down you wouldn't be talking about the deaths on the trails," Gutjahr said. "We want you to come back. Everybody points fingers at bars and restaurants, but the snowmobile manufacturers are making bigger machines. You can buy one out of the box that runs 125 miles mph. And safety classes don't teach you how to drive a machine 125 miles mph through the woods."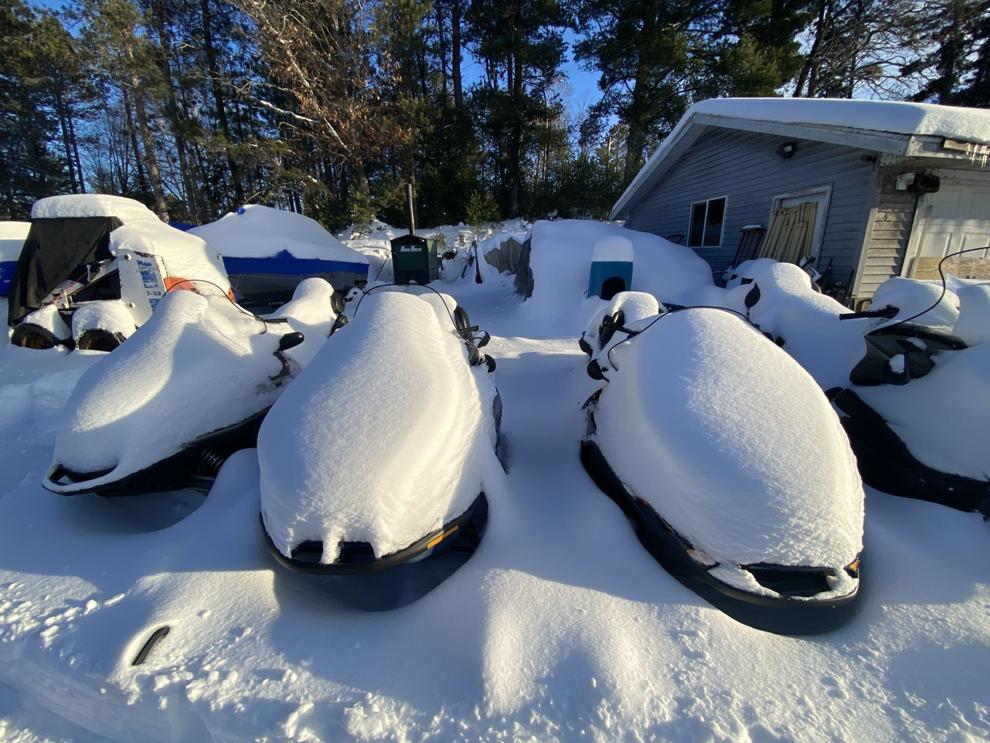 Enforcement challenges
For Vilas County Sheriff Joseph Fath, the vast amount of trails and traffic can be difficult to patrol, considering he only has one trail enforcement team.
But it was one of Fath's deputies who at about 1 a.m. on Feb. 11 arrested two snowmobilers who had been spotted running stop signs on a public trail in Eagle River. One of the drivers was Racine County Sheriff's Lt. Shawn Barker, and the other Racine police Investigator Todd Lauer. Barker refused to submit to a breathalyzer test, but Lauer was found to have a 0.14% blood alcohol concentration.
"We're doing what we can with our resources," Fath said. "Obviously we've got the rest of the highways to do with our patrols. We have one rec officer, and he deals with both ATVs and snowmobiles."
Vilas County is also home to 11 snowmobile clubs, including the Sno-Eagles, founded in 1965, which maintains 80 miles of trail with three grooming machines. The club has helped build the snowmobile economy in and around Eagle River and is working to improve safety on the trails in cooperation with the Vilas County Snowmobile Alliance, which has representatives from county snowmobile clubs. A safety committee is also being formed, and new safety signage is being put up throughout the county.
"It's a reminder to ride on the right side of the trail and to ride sober," said Keith Nettesheim, president of the Sno-Eagles. "We're not saying, 'Hey, you can't drink if you're riding a snowmobile.' You've gotta do it responsibly, just like in a vehicle. Snowmobiling doesn't have a problem. People have a problem."
Photos: Winter arrives in northern Wisconsin
Winter has arrived in northern Wisconsin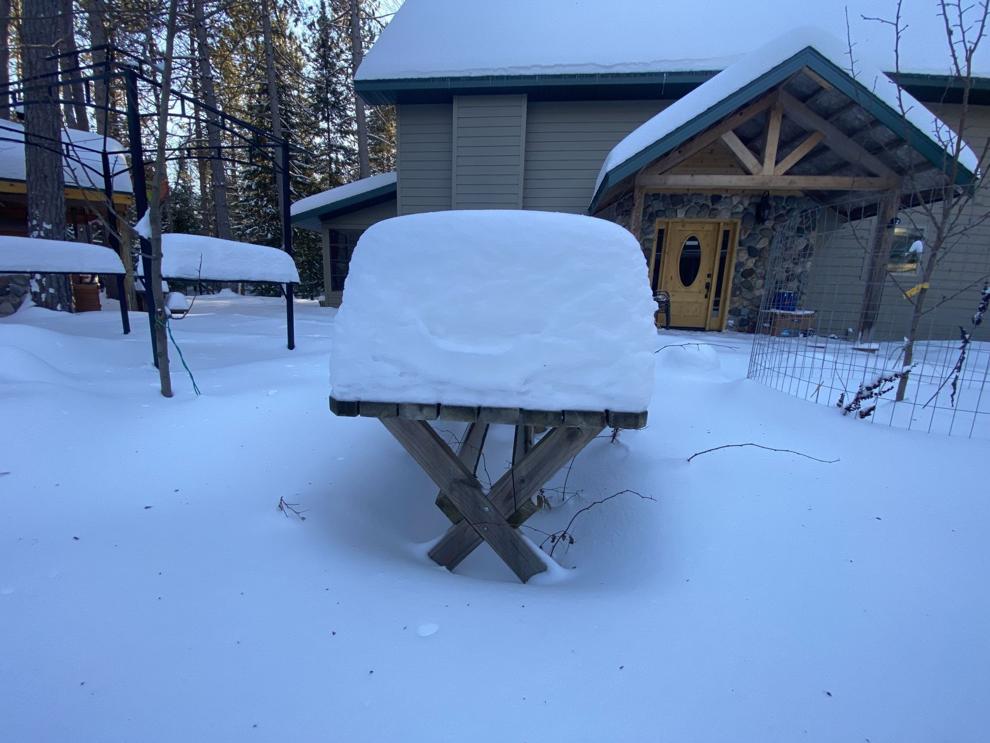 Winter has arrived in northern Wisconsin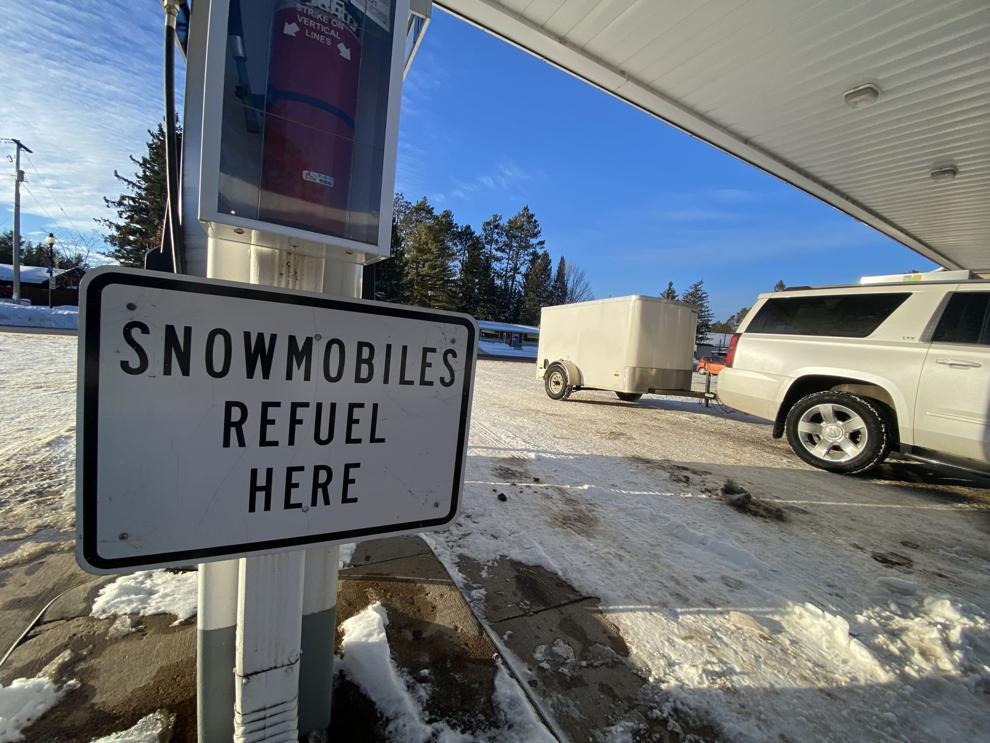 Winter has arrived in northern Wisconsin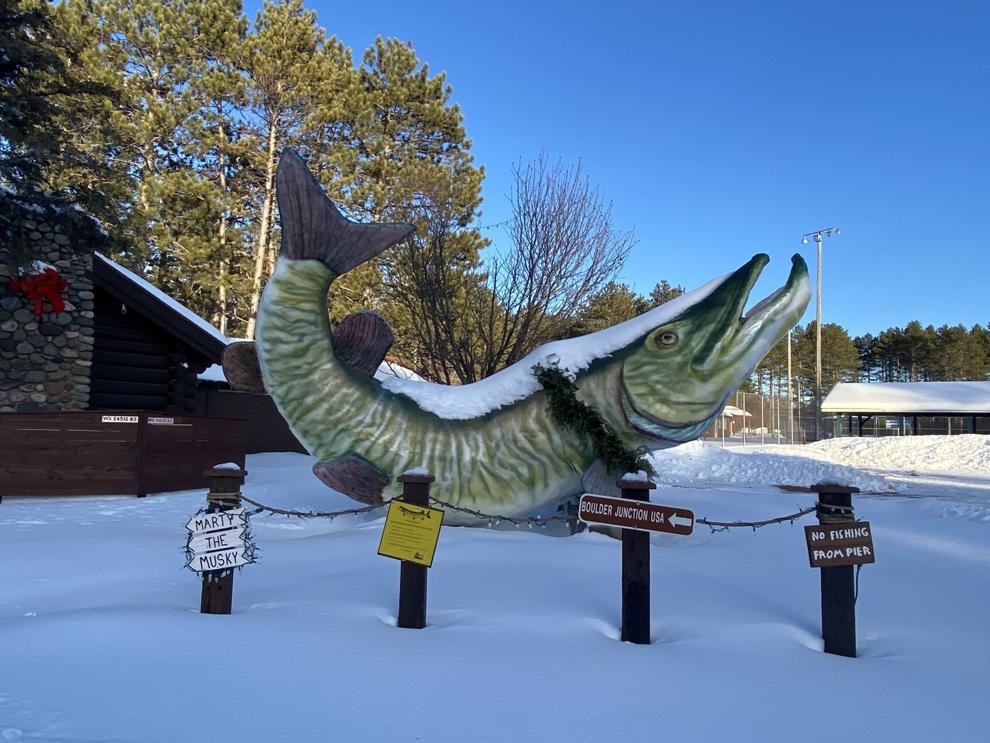 Winter has arrived in northern Wisconsin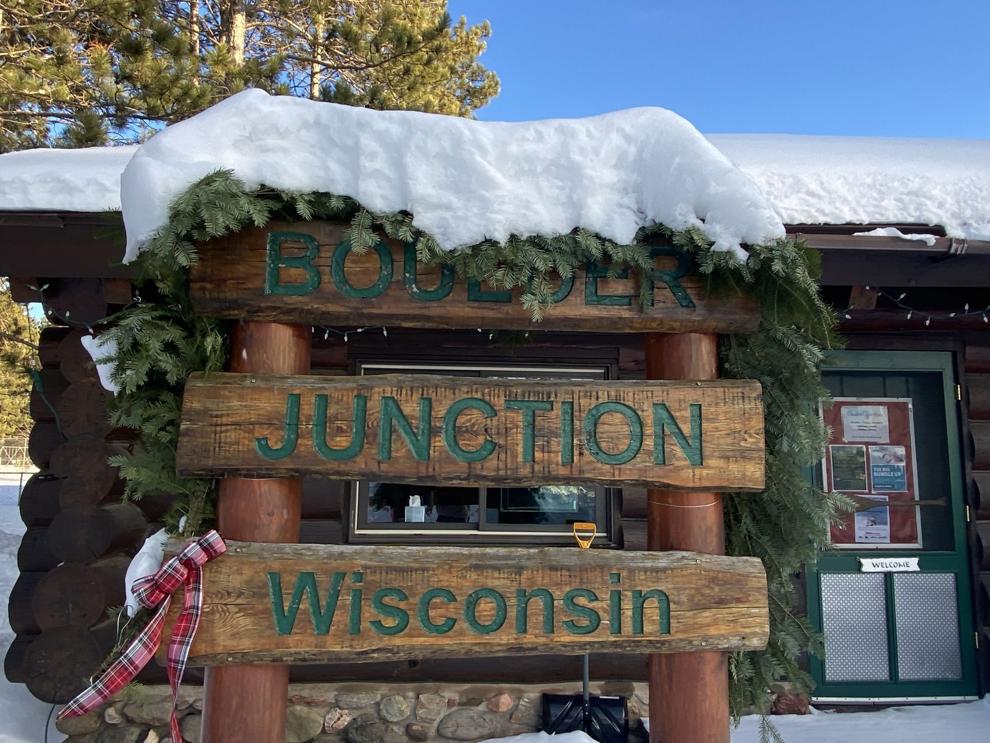 Winter has arrived in northern Wisconsin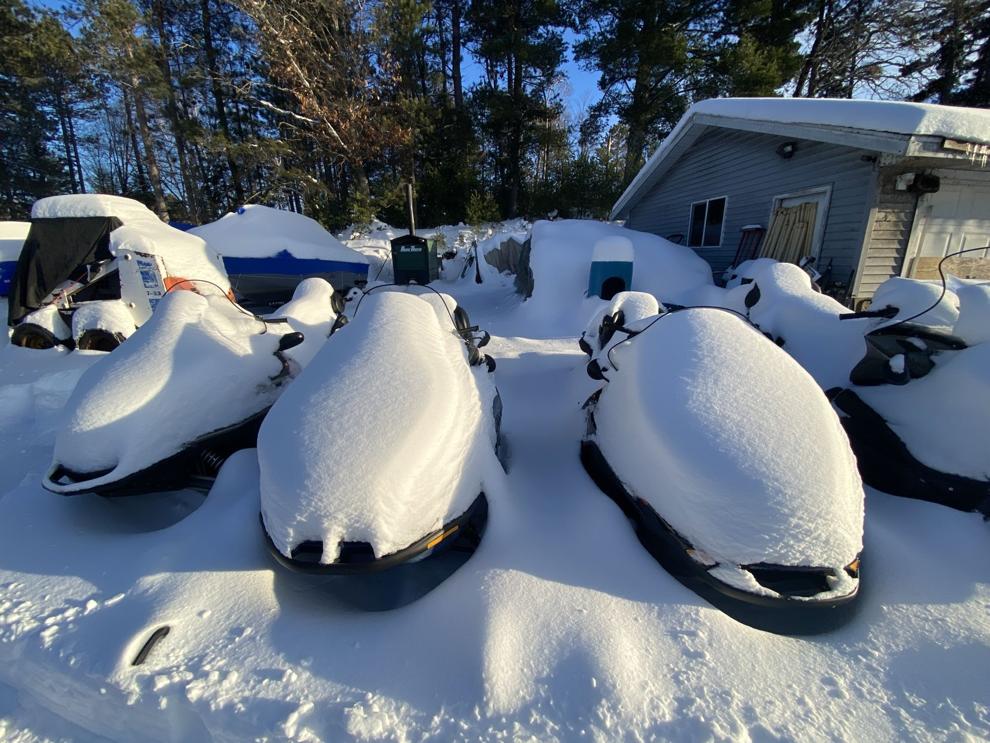 Winter has arrived in northern Wisconsin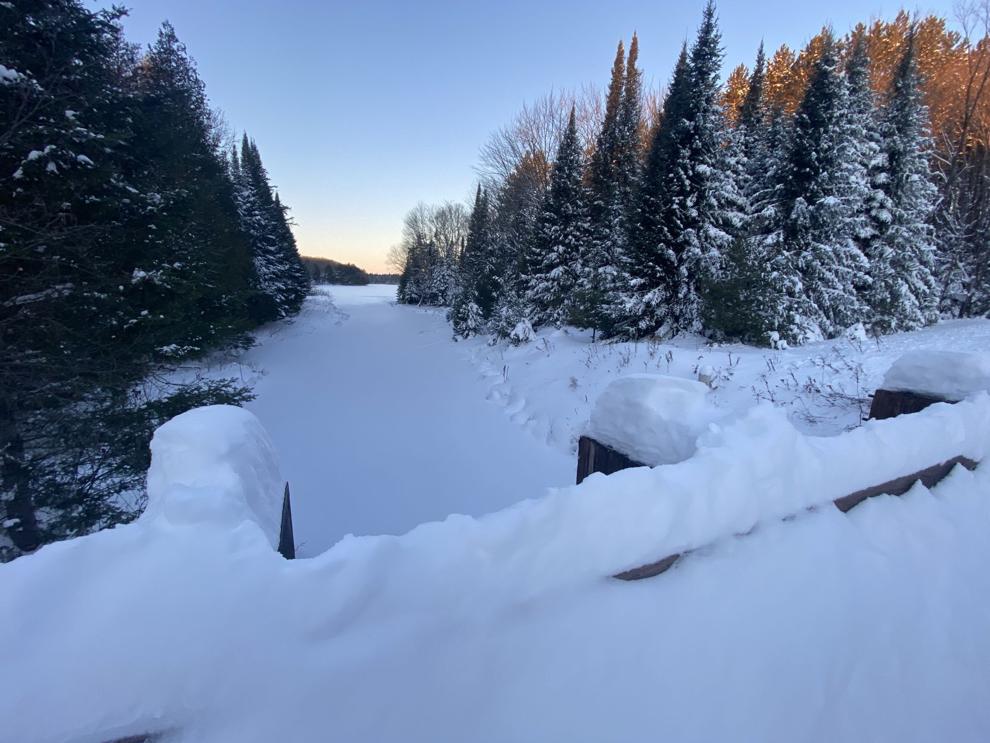 Winter has arrived in northern Wisconsin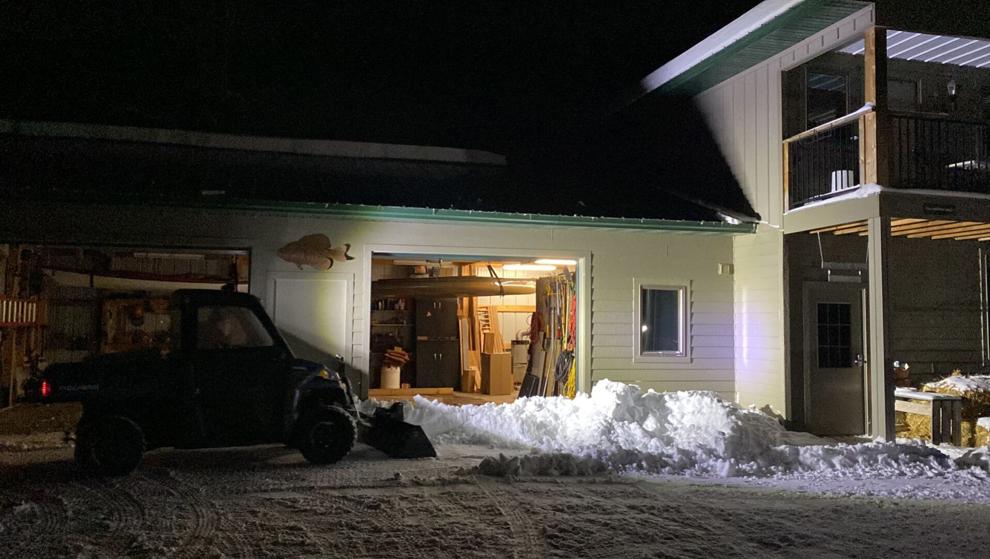 Winter has arrived in northern Wisconsin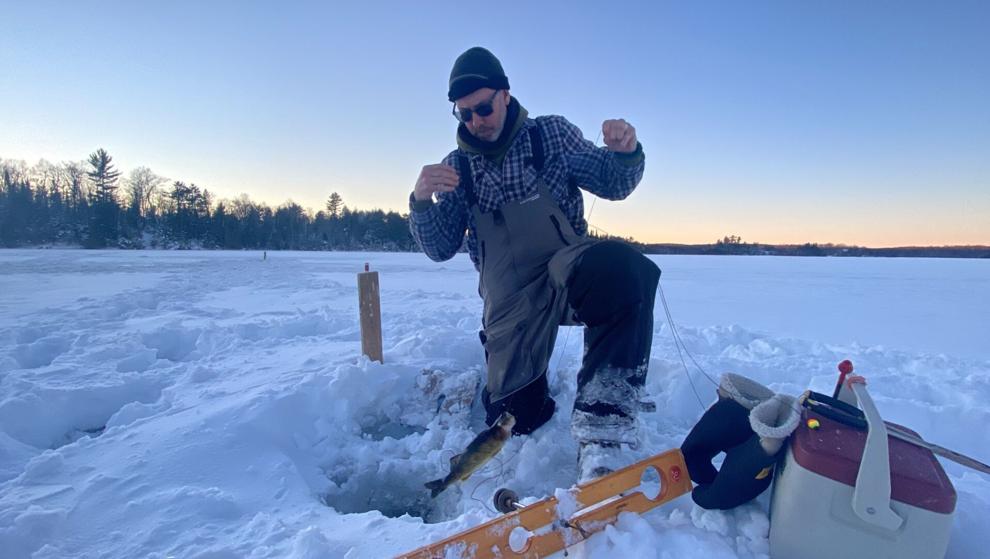 Winter has arrived in northern Wisconsin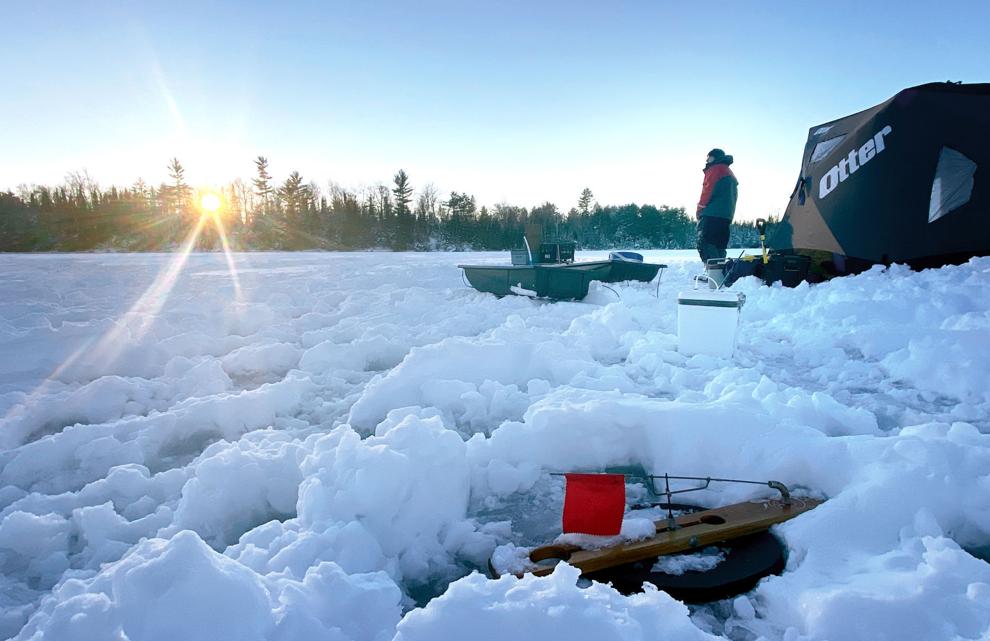 Winter has arrived in northern Wisconsin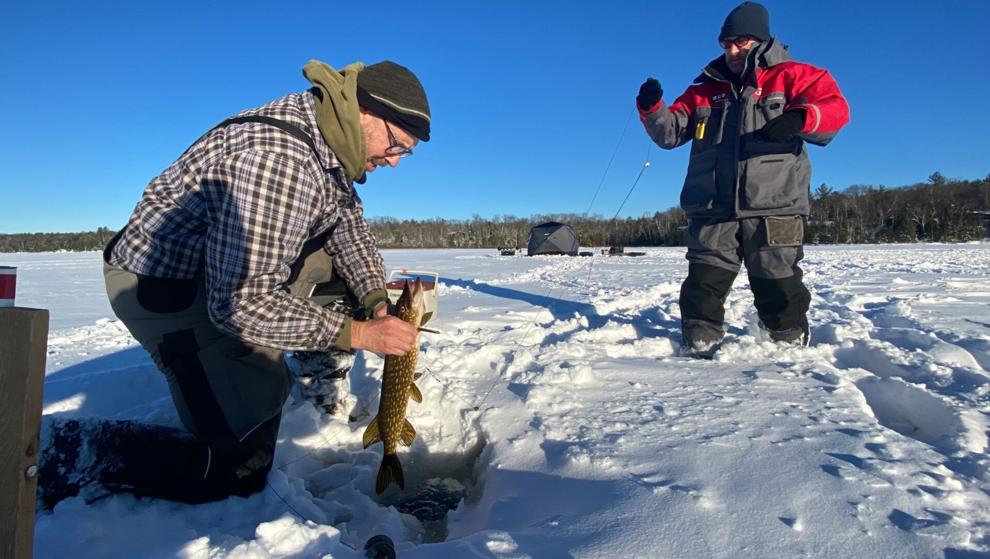 Winter has arrived in northern Wisconsin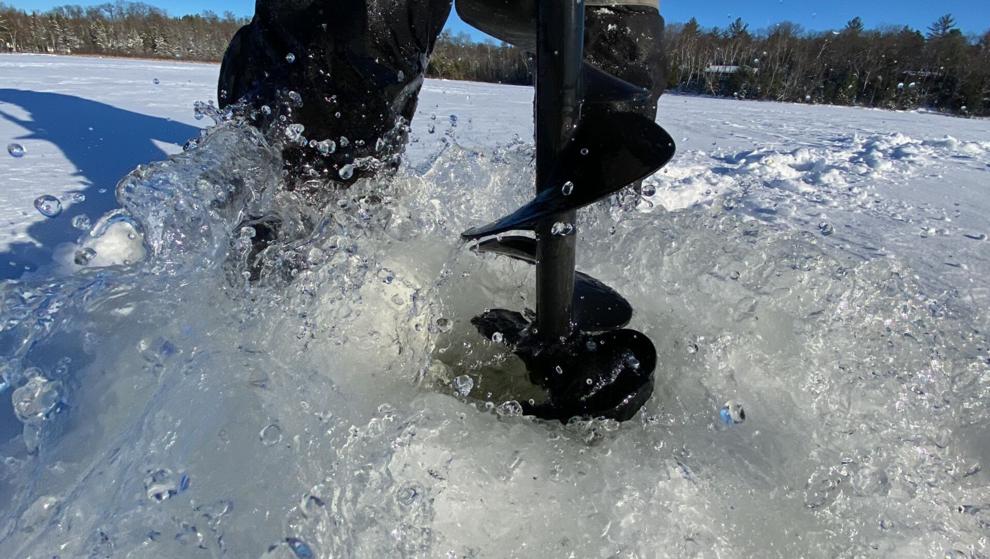 Winter has arrived in northern Wisconsin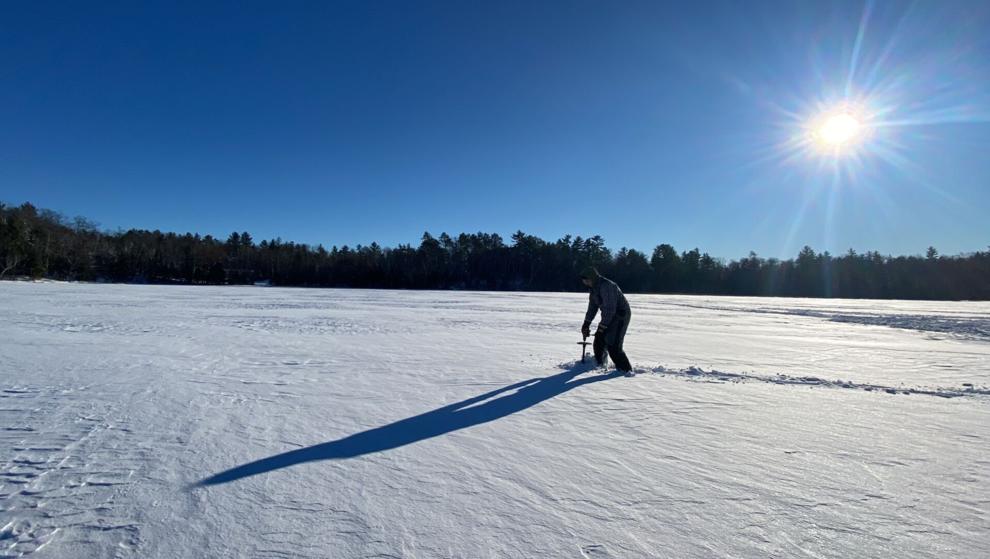 Winter has arrived in northern Wisconsin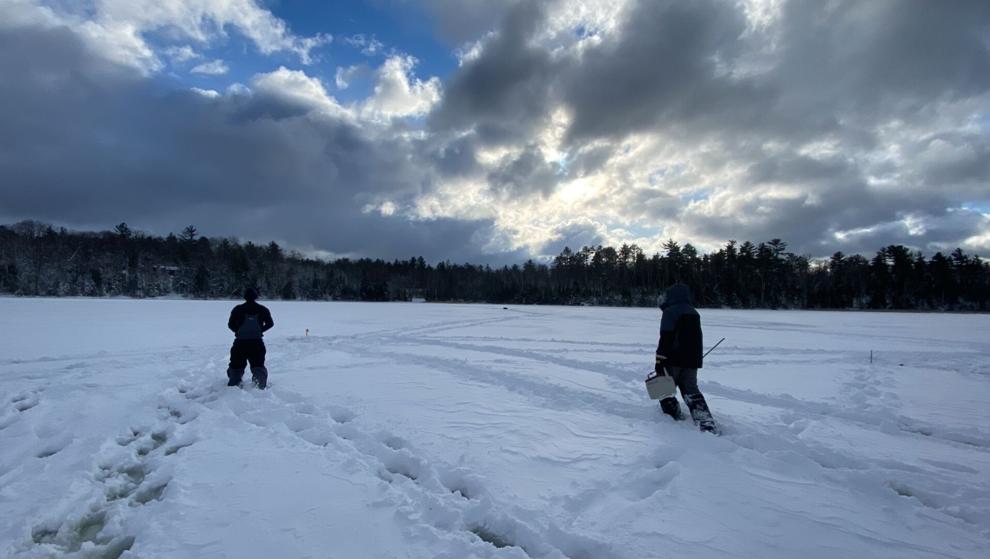 Winter has arrived in northern Wisconsin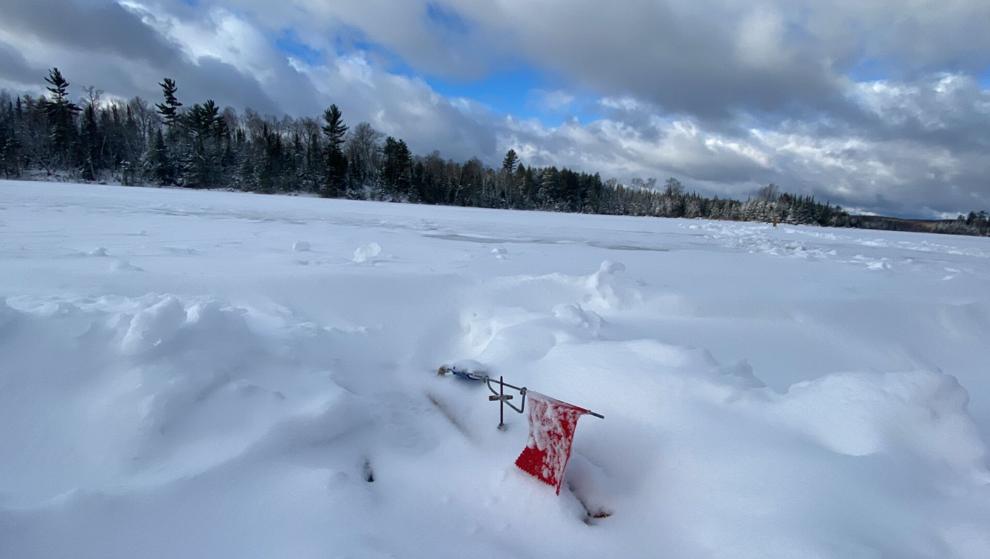 Winter has arrived in northern Wisconsin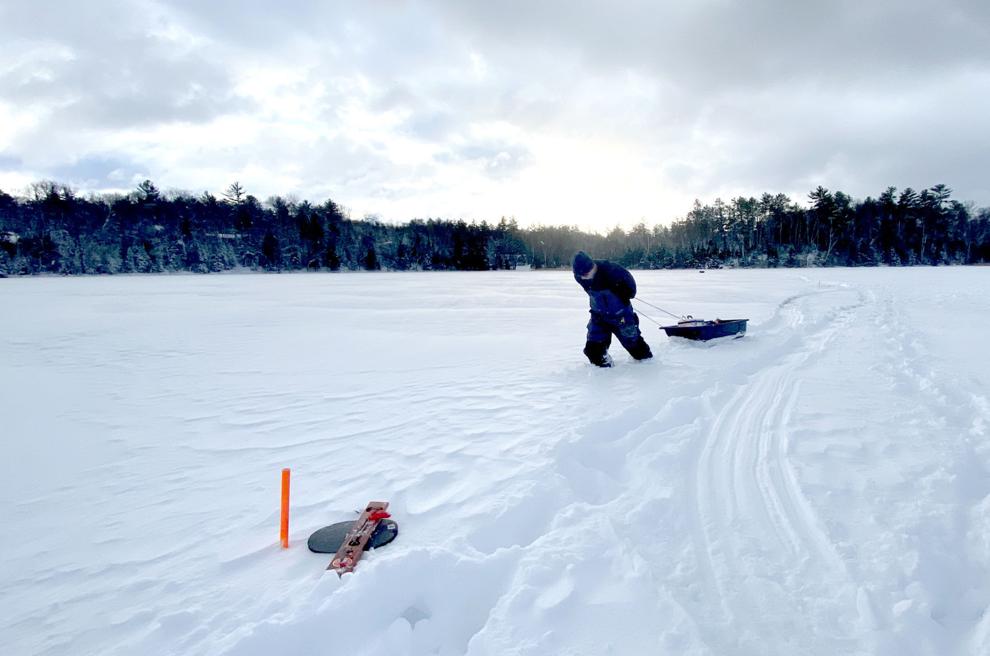 Winter has arrived in northern Wisconsin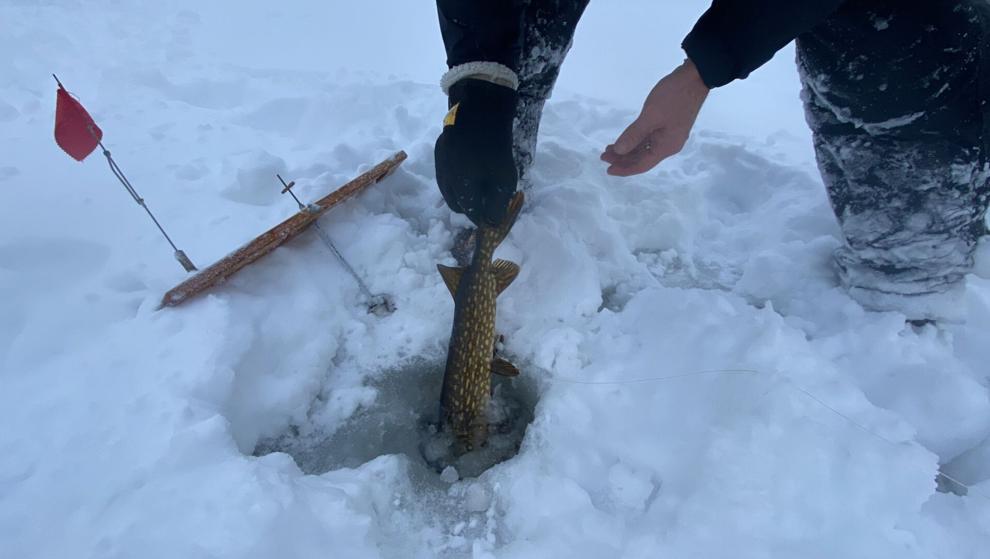 Winter has arrived in northern Wisconsin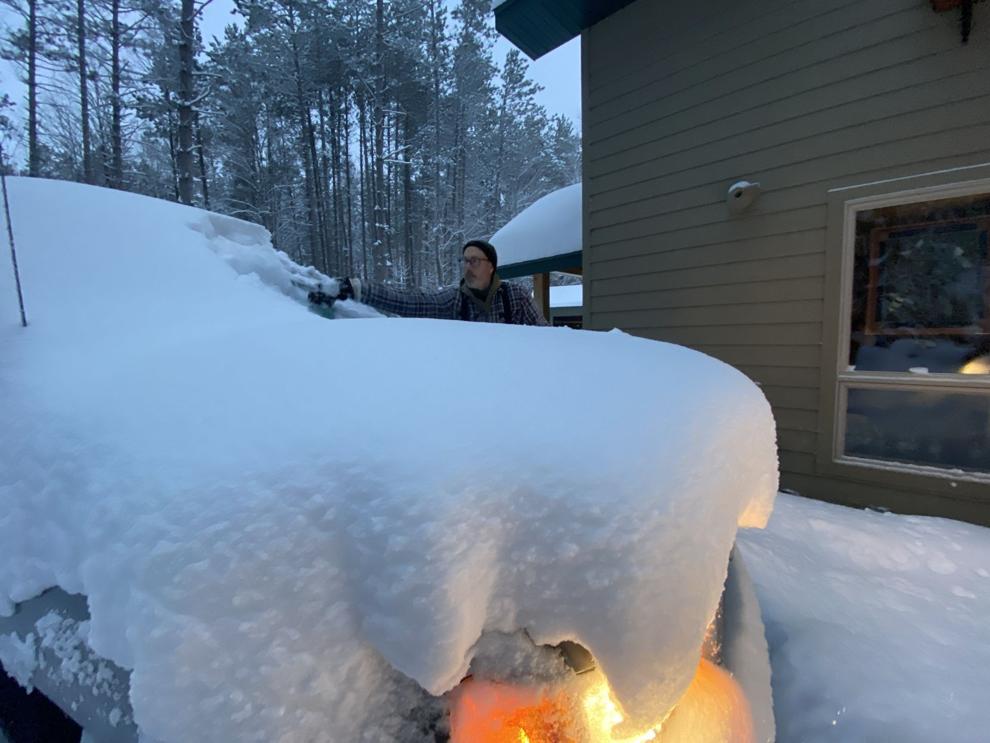 Winter has arrived in northern Wisconsin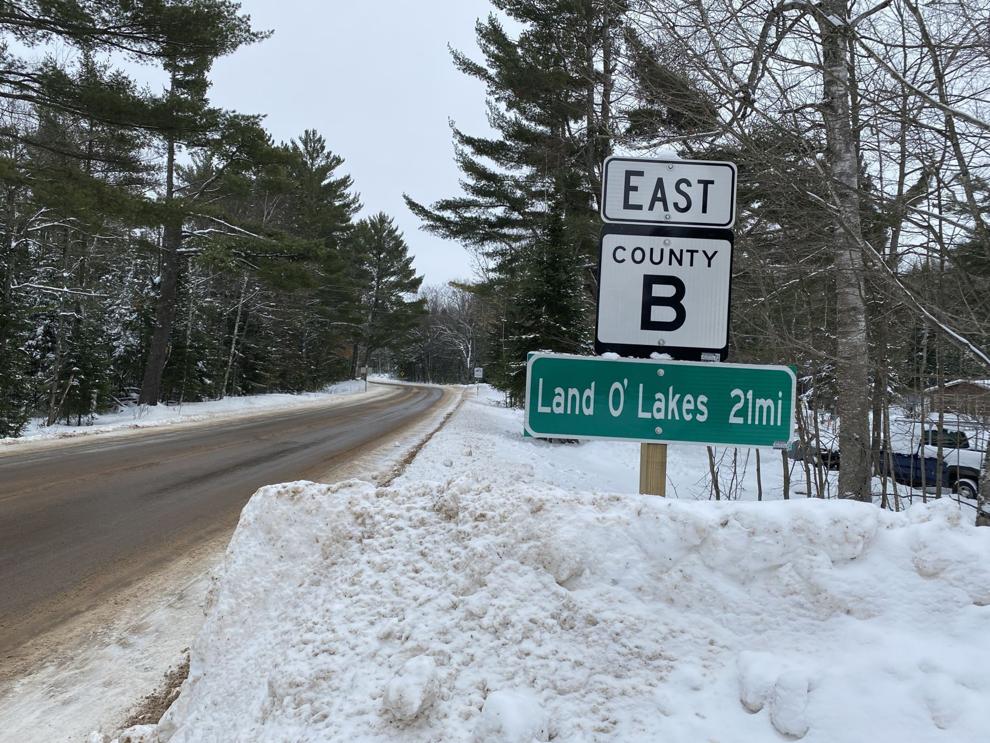 Winter has arrived in northern Wisconsin