Vulnerable girls and young women who have been sold, used and beaten by sex traffickers will now be able to take refuge in a newly opened safe house in southeastern Wisconsin — the largest such facility in the state.
The 7,700-square-foot newly remodeled house was opened at the beginning of November by Selah Freedom, a national organization that works to end sex trafficking. It has fresh paint, high ceilings, wood floors, a large kitchen with two refrigerators, a craft room, laundry room and an exercise room.
With 10 bedrooms, it was made to house up to 20 survivors at a time. It has welcoming touches throughout, including decorative pillows and blankets, artistic lamps, fuzzy rugs and colorful paintings on the walls.
Elizabeth Melendez Fisher Good, president, CEO and co-founder of Selah Freedom, said the home was designed to feel residential, rather than commercial or sterile.
"These girls walk in and their mouths drop open," Fisher Good said. "They're like, 'I cannot believe I get to live here.'"
The location of the home is confidential to protect victims from being tracked down by their traffickers.
Fisher Good said Selah has already started serving women, but the number fluctuates because the home is a "revolving door" of services for some women and a base for long-term care for others.
The building is an old schoolhouse that was gutted and rebuilt to serve survivors' needs, Fisher Good said, adding it is "by far" the biggest residential safe house the organization runs.
The house is Selah Freedom's first in Wisconsin and will serve as its flagship. The organization has eight homes in the country, and its next-largest can house nine women at a time. Fisher Good said she hopes the 20-woman home in southeastern Wisconsin will help effect change throughout the state.
"Milwaukee should not be known as the harbor for pimps, but rather Wisconsin should be positioned as a solution center," Fisher Good said.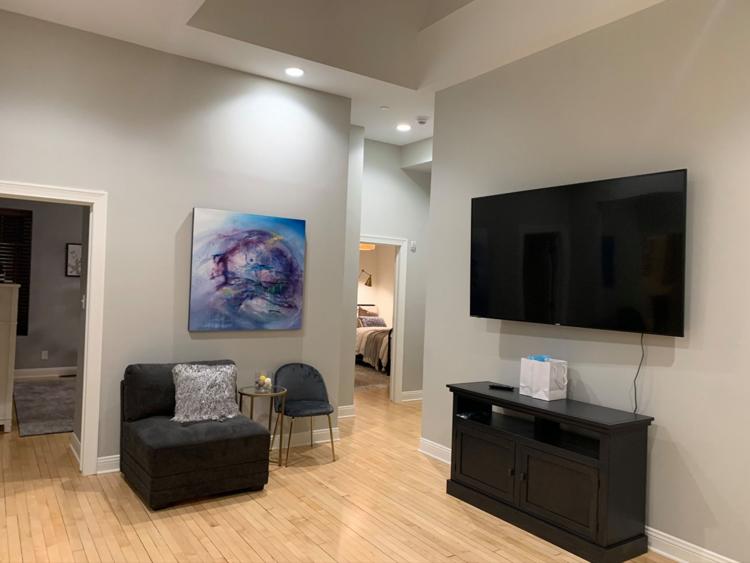 Fisher Good said the area from Milwaukee to Chicago is one of the leading corridors for sex trafficking, yet there is an "absolute shortage" of safe houses for victims in Wisconsin and northern Illinois. Previously, the group sent girls to its Chicago home because there weren't enough beds in Wisconsin.
"We currently have less than eight homes … between Chicago and Wisconsin that typically don't have more than four beds," Fisher Good said. "There is excessive need, and it's not even coming close to being able to accommodate."
You have free articles remaining.
Sex trafficking
Traffickers take advantage of these young women and girls — and sometimes boys — forcing them to sell their bodies, feeding drug addictions, manipulating them into committing petty crimes and physically abusing them.
"No child should be sold for sex," Fisher Good said.
Rest and recovery
Sarah Frazer, director of residential programming at Selah Freedom, said after being in such an insidious environment for such a long time, survivors need a lot of resources to help them fully recover before they can safely find their place in society.
"We found that for them to really be successful they need a long period of time where they are removed from that situation, put in a safe place (and) able to access resources," Frazer said.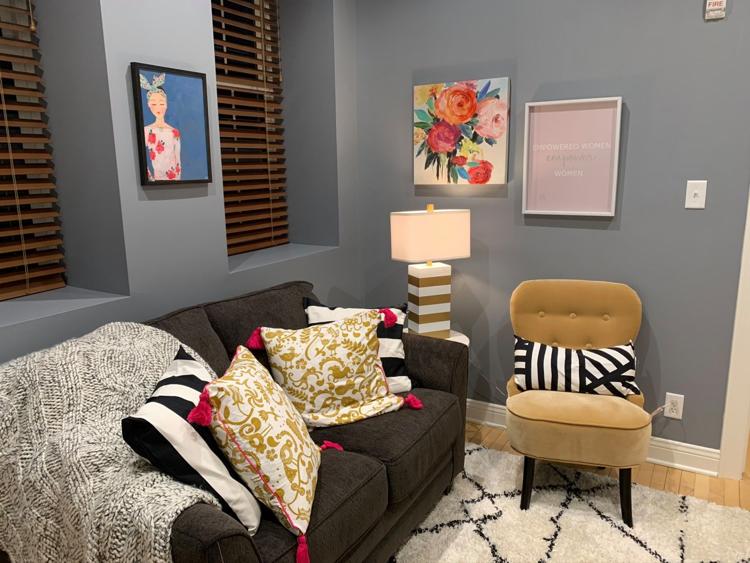 At the Wisconsin home, a survivor spends the first four to six weeks resting and getting healthy. Then the woman has the option to transition into a year-long program at the home, in which she would get her GED, start college and receive trauma therapy, job training and other restorative programs — all for free, Frazer said.
It is up to each woman to decide how long she wants to stay or whether to transition to a long-term program, Fisher Good said.
"It's a beautiful restorative process," she said.
$1 million goal
In addition to providing programming, Selah Freedom is also focused on fundraising. Fisher Good said renovating the Wisconsin home depleted Selah's budget, and the organization needs to replenish its finances to support operations.
Selah Freedom's goal is to raise $1 million to support the first two years of operations, and it already has an anonymous donor willing to match every dollar raised up to $250,000 and "maybe more," Fisher Good said.
"We desperately need the community's help," she said.