Citing delays and limited resources, opponents of a proposed power line through southwest Wisconsin have dropped efforts to inspect the phone of a former regulator who had secret conversations with utility executives.
The Driftless Area Land Conservancy and Wisconsin Wildlife Federation are suing the Wisconsin Public Service Commission in an effort to block the $492 million line known as Cardinal-Hickory Creek.
As part of their efforts to show a perceived conflict of interest tainted the PSC's permit approval, the groups had sought to question former Commissioner Mike Huebsch and to examine his personal cellphone for records of encrypted communications with more than two dozen people involved in the project.
Opponents of the 102-mile line from Dubuque, Iowa, to Middleton last week withdrew those subpoenas, citing delays that would make it impossible to prepare for a September hearing on the question of bias, although they have reserved the right to call Huebsch as a witness in court.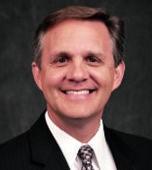 The nonprofit groups said they don't have the resources to fight multiple law firms now representing Huebsch, the utilities and the PSC over discovery, the formal process for parties to review any evidence that will be presented during a trial.
"Mr. Huebsch has already won his appeals," they wrote in a brief to the court of appeals. "Not because he's right on the merits — he isn't — but because of the collective burden that he, the transmission companies, third-party executives and representatives of the transmission companies, and the PSC, represented by ten law firms and groups of attorneys, have imposed on non-profit DALC and WWF."
At the request of the power line opponents, Frost on Friday withdrew his order compelling Huebsch to turn over his phone, prompting the court of appeals to dismiss Huebsch's appeal as moot.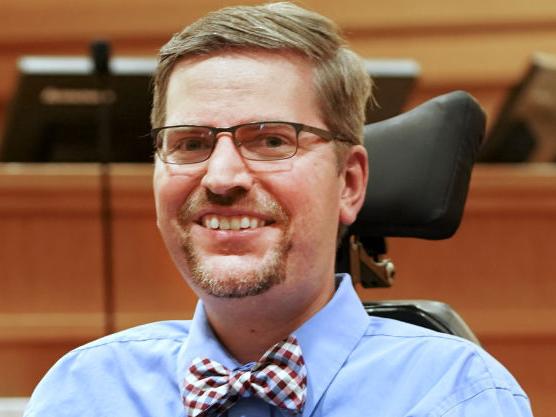 While Huebsch had sought an appeals court ruling on the underlying issue — noting the likelihood he could be called to testify in court — his attorney Ryan Walsh said they are "pleased" to see the subpoenas dropped and Frost's order withdrawn.
"This result confirms that Plaintiffs' 'bias' claim is baseless," Walsh wrote. "Mr. Huebsch shouldn't have to spend one additional minute responding to Plaintiffs' allegations."
Opponents of the project, which include DALC and WWF as well as Dane and Iowa counties, have alleged that perceived conflicts of interest tainted the commission's unanimous 2019 vote to grant a permit for the line.
Frost said in May that he would revoke the permit if the plaintiffs could show even one commissioner was biased.
In June, the utilities behind the project, American Transmission Company, ITC Midwest and Dairyland Power Cooperative, revealed that Huebsch had communicated with utility executives using the encrypted messaging app Signal.
The plaintiffs had previously discovered that Huebsch applied to be CEO of Dairyland after leaving the commission in February 2020, though he did not get the job.
The former state legislator and member of Gov. Scott Walker's cabinet has testified he used Signal for personal communication with longtime friends in the utility industry but never to discuss commission business.
Frost has scheduled a hearing for Sept. 29-30 to determine whether Huebsch was biased.
Howard Learner, lead attorney for DALC and WWF, said he's confident the court will determine that Huebsch's hundreds of phone calls, texts, emails, meals and golf outings with utility representatives create an appearance of bias "that undermines public confidence in the fairness and integrity" of the utility regulation process.
Construction of the line, which also faces three federal court challenges, is scheduled to begin this fall.