Parts of Wisconsin could see a snowstorm this week, with potentially heavy snow for some areas if two storm systems come together, or less if they stay separate, according to forecasters.
If there is a big storm, the bullseye will be in central to northern Wisconsin, AccuWeather said, with southern Wisconsin likely to see plenty of rain and possibly some mixed precipitation.
A far-reaching storm system will first bring much-needed snowfall across the Sierra Nevada early in the week, before slowly tracking through the intermountain West on Wednesday, while the Plains and Midwest ride a temperature rollercoaster.
Temperatures in places like Rapid City, South Dakota and Denver will soar into the middle 50s to the middle 60s Wednesday ahead of the storm, then plunging.
"At this time, it appears the best chance for heavy snow will be across much of Colorado, Wyoming and South Dakota as the storm emerges from the Rockies," said AccuWeather Meteorologist Courtney Travis.
Meanwhile, a quick-moving storm in southern Canada could interact with the first storm moving across the Plains, possibly changing the impacts and location of the heaviest snow, AccuWeather said.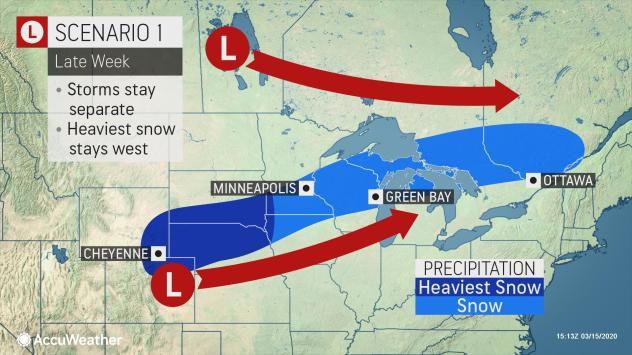 AccuWeather meteorologists believe it is more likely the storms remain separate. This would direct the swath of snow farther south in the Upper Midwest, and make the snow in that zone less intense than that of the Plains.
However, If the storms phase together, more snow and wind will spread closer to the Canadian border, with blizzard conditions possible in parts of Minnesota and central to northern Wisconsin late Thursday into Thursday night.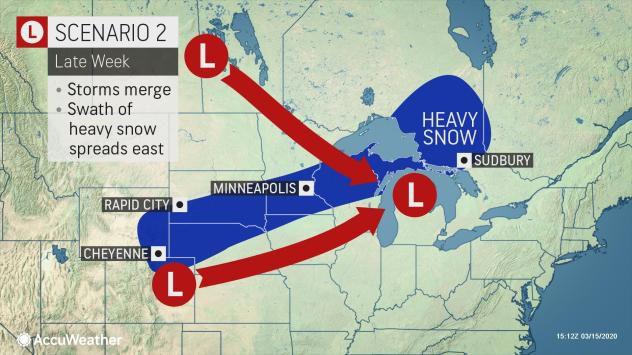 The actual temperatures Thursday night and Friday night from Denver to Green Bay is expected to dive down into the teens and lower 20s.
In the wake of the storm, conditions will calm down through weekend across the Plains and into the Midwest as an expansive area of high pressure sinks southward from Canada.
In Madison on Monday, look for mostly cloudy skies, a high near 42 and south winds at 5 to 10 miles per hour turning out of the southwest in the afternoon, the National Weather Service said.
There's a 20% chance for rain overnight as the low falls to around 29, with Tuesday's forecast featuring sunny skies, a high near 46 and northwest winds around 10 mph.
As the storms begin move in, there's a 40% chance for rain and snow Tuesday night; a 90% chance for rain Wednesday, with possible totals of a quarter- to half-inch; a 40% chance for rain Wednesday night; a 90 percent chance for rain Thursday and again Thursday night, with possible totals of a quarter- to half-inch both periods; and a 40% chance for rain, mixing with snow after 9 a.m., on Friday; before quiet weather moves in.
Skies over Madison should be cloudy Wednesday and Thursday, mostly cloudy Friday, mostly sunny Saturday, and sunny Sunday, with highs near 44, 54, 40, 34 and 41, and lows Tuesday night through Saturday night around 32, 39, 33, 18 and 19.
27 Storm Track meteorologist Max Tsaparis forecasts a chance for a morning flurry or sprinkle Monday, a light mix to rain developing late Tuesday night, changing to rain Wednesday night, scattered rain Thursday, rain to light snow Thursday night, and a little light snow Friday, mainly in the morning.
Tsaparis said highs Monday through Sunday should be near 41, 46, 43, 46, 36, 34 and 42, and overnight lows around 28, 33, 35, 30, 16 and 19.
Sunday's high in Madison was 41 at 5:11 p.m., 2 degrees below normal and 41 degrees below the record high of 82 for March 15, set during the famed March heat wave of 2012.
Sunday's low in Madison was 25 at 1:22 a.m., 1 degree above normal and 25 degrees above the record low of zero for March 15, set in 1993.
No precipitation was recorded at the Dane County Regional Airport on Sunday, leaving Madison's March and meteorological spring (March through May) total at 0.84 inches, 0.08 inches below normal. Madison's 2020 precipitation total (rain plus snow converted to liquid) stayed at 3.52 inches, 0.08 inches below normal.
Madison's record precipitation for March 15 is 1.49 inches in 1943.
With no snow on Sunday, Madison's March and meteorological spring (March through May) total stayed at 0.7 inches, 3.3 inches below normal. For the snow season (since July 1), Madison has received 51.4 inches, 6.3 inches above normal.
Madison's record snowfall for March 15 is 7 inches in 1959.
---
Photos: Recalling Madison's snowiest-ever winter in 2007-08
First major storm, Dec. 1, 2007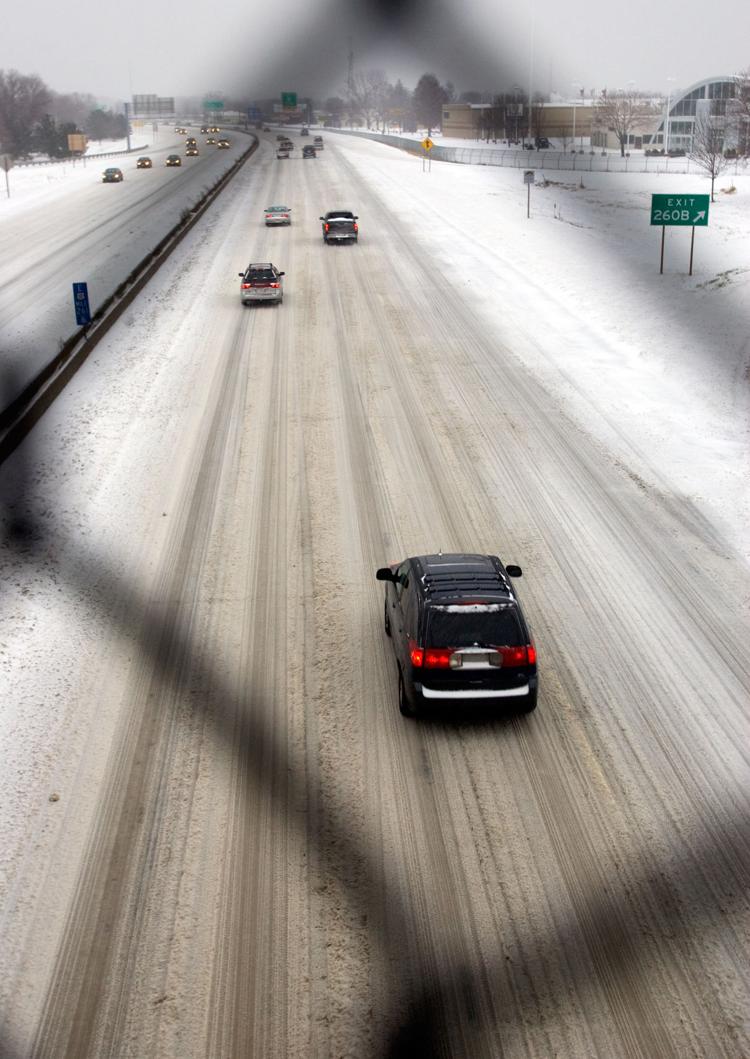 Traffic problems, Dec. 1, 2007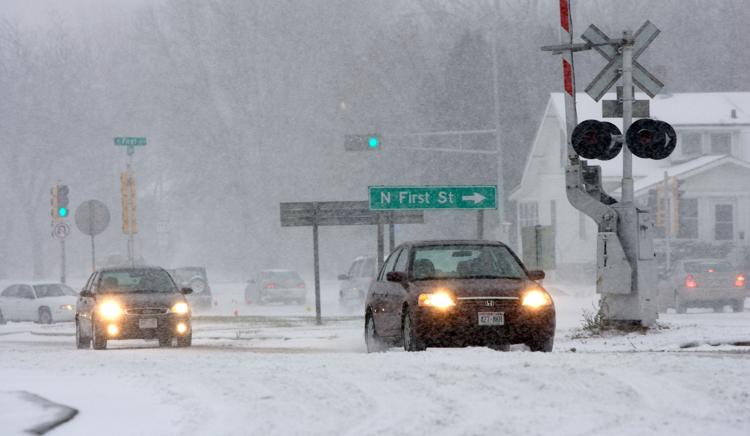 Plow at work, Dec. 1, 2007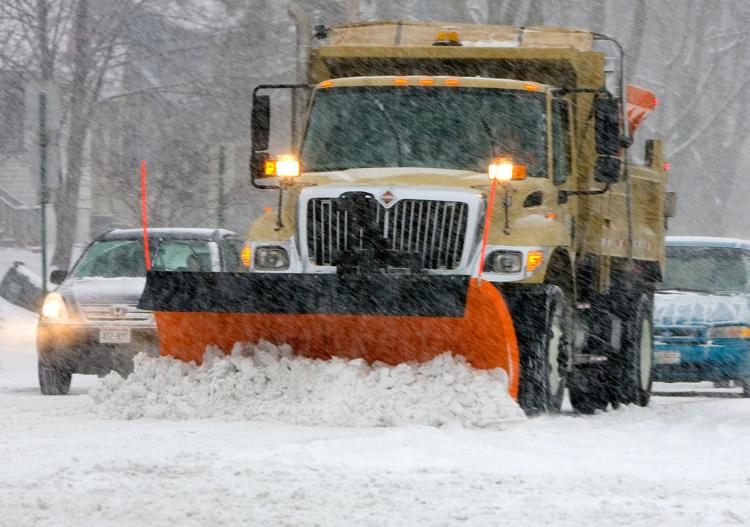 Breaking up snow, Dec. 3, 2007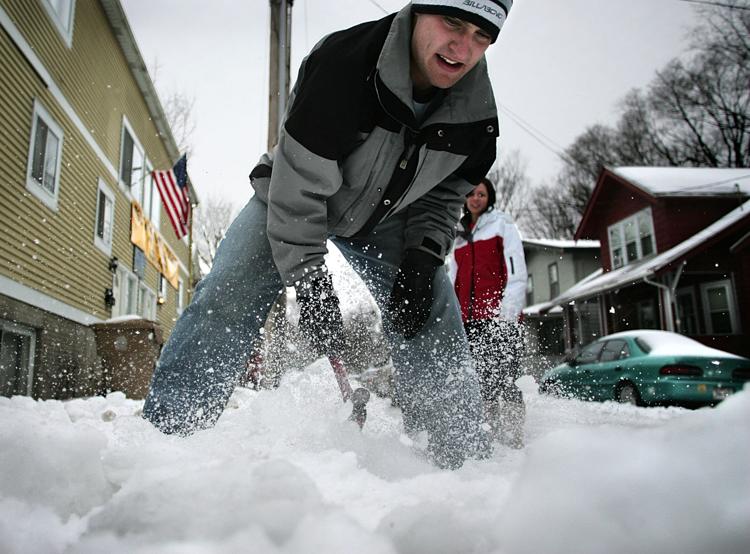 Spreading salt, Dec. 3, 2007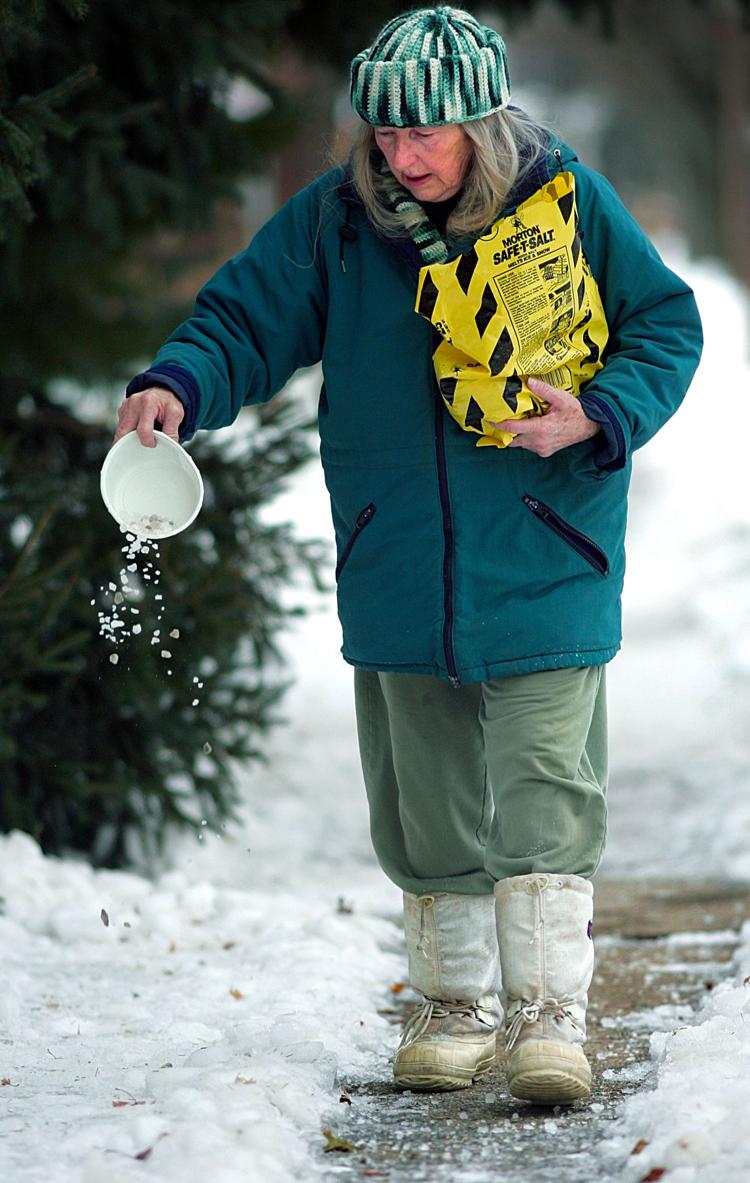 Icy cycling, Dec. 3, 2007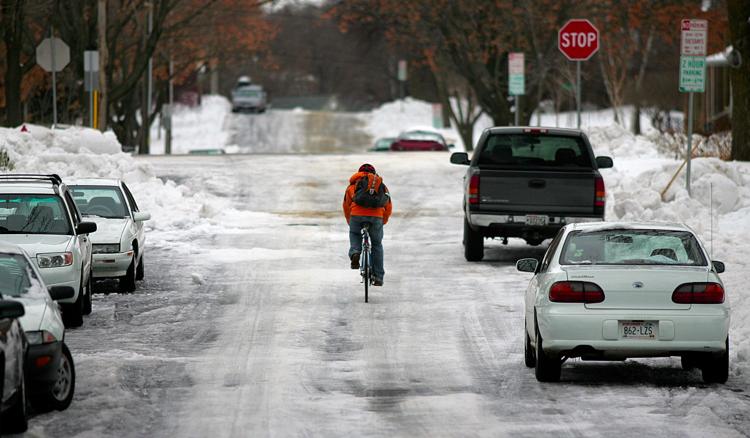 Buried cars, Dec. 5, 2007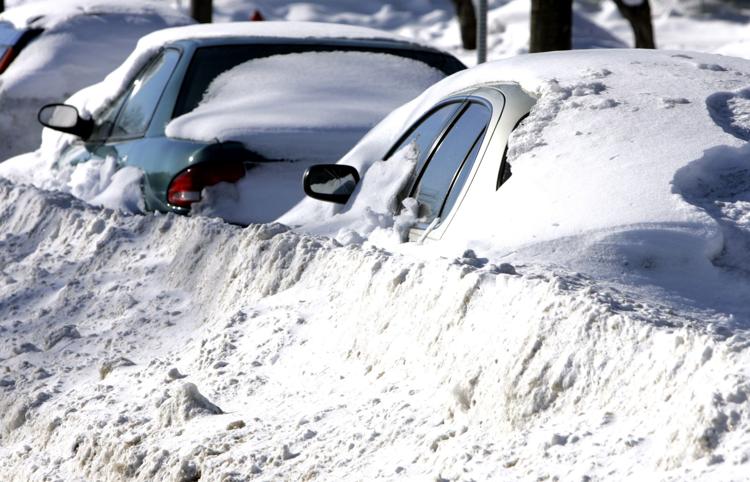 Enthused about snow, Dec. 5, 2007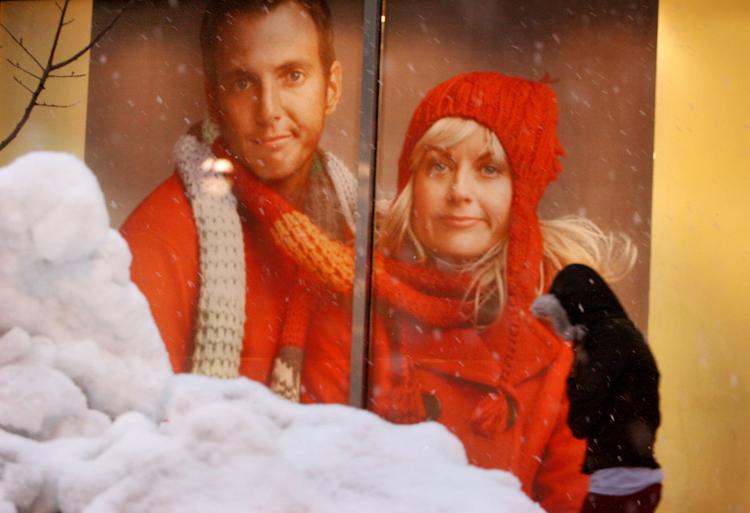 Capitol snow, Dec. 11, 2007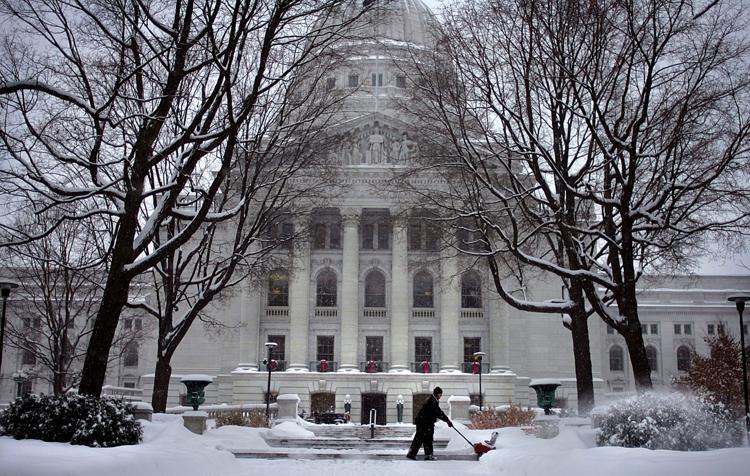 Snarling traffic, Dec. 11, 2007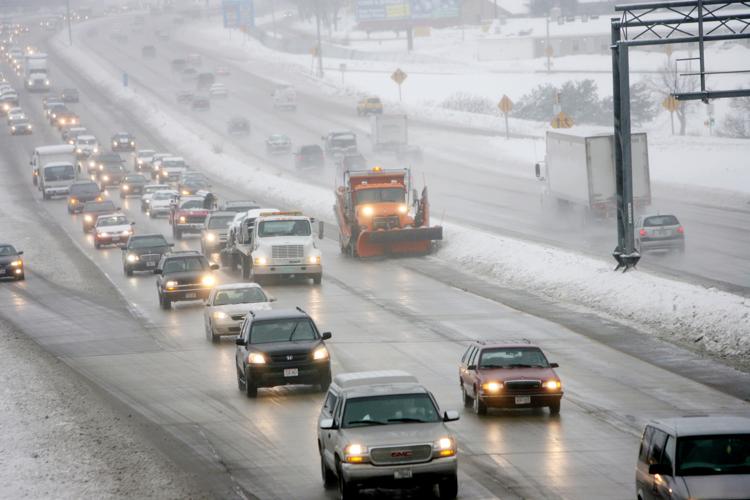 Snow and then tickets, Dec. 13, 2007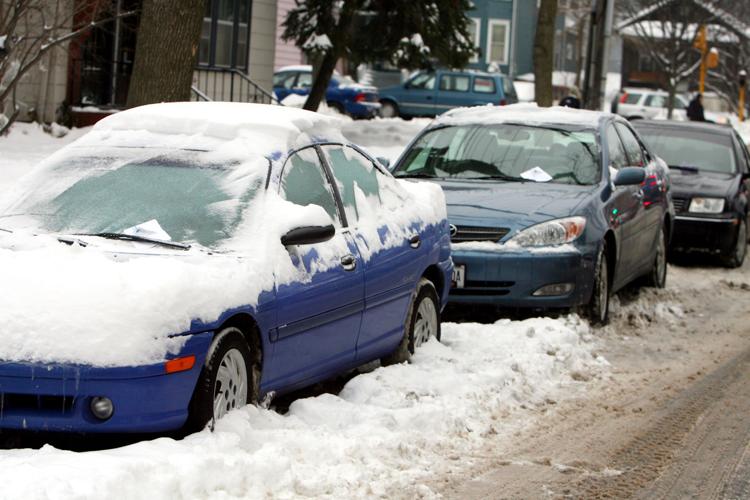 Chopping technique, Dec. 13, 2007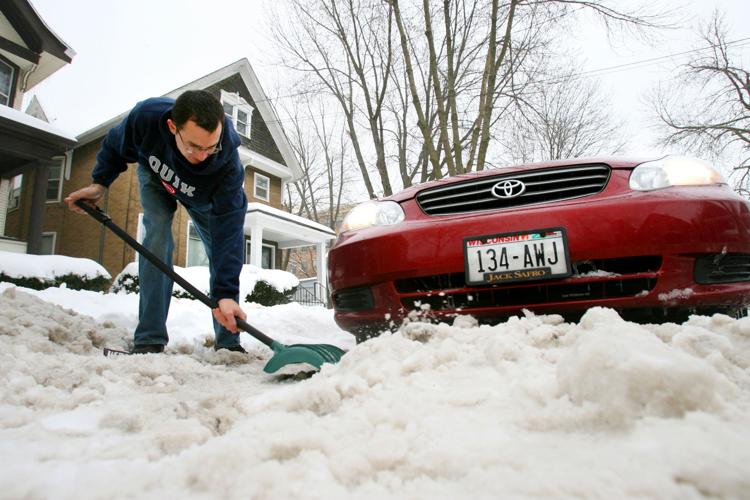 Winter weather, Dec. 23, 2007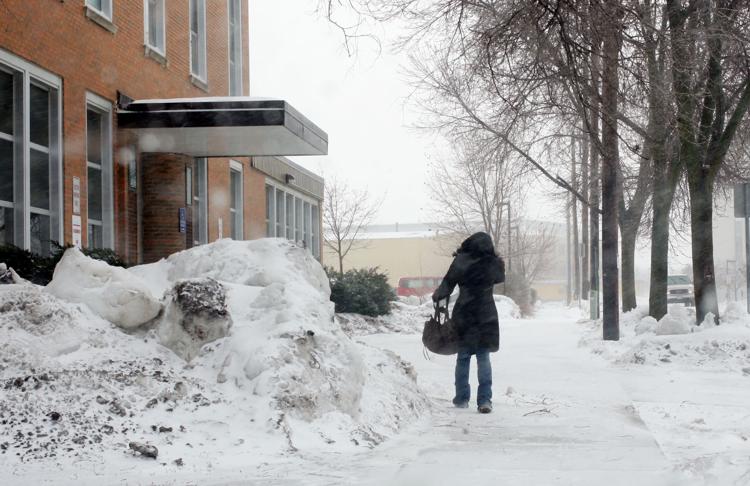 Elver Park slide, Dec. 25, 2007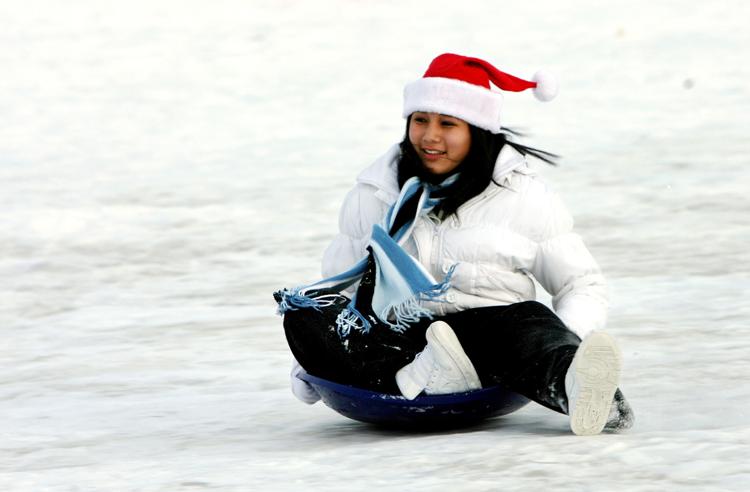 Snowy crash, Dec. 27, 2007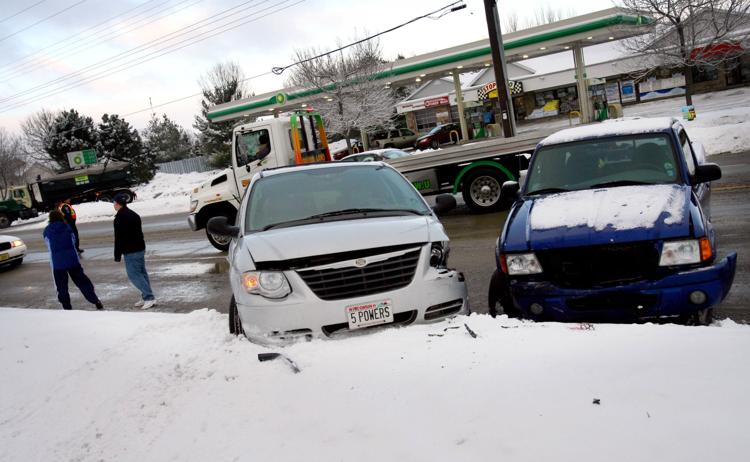 Smiling through snow, Dec. 28, 2007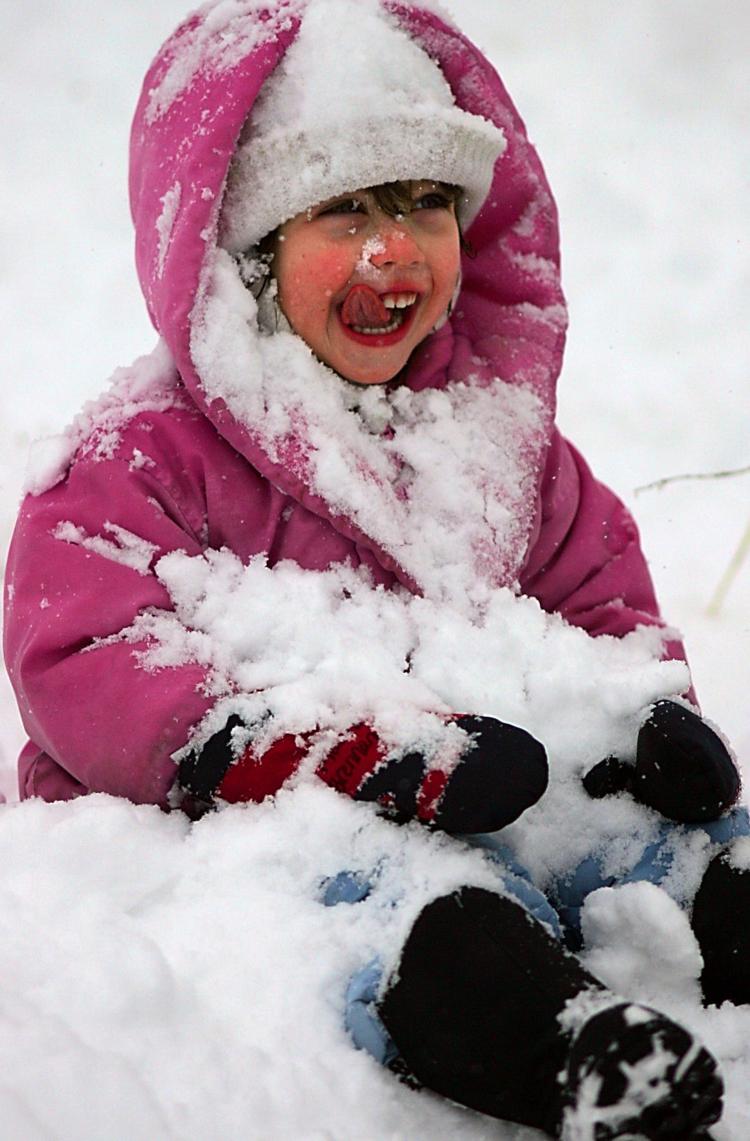 Snow on Beltline, Dec. 28, 2007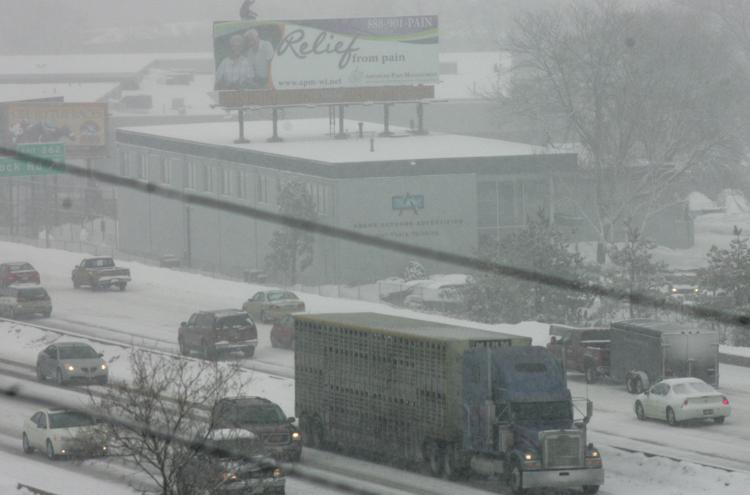 Porch roof collapse, Dec. 30, 2007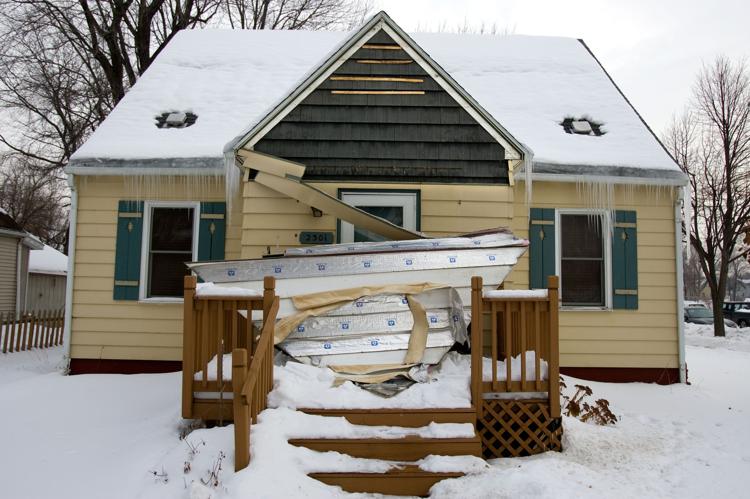 No summer here, Jan. 17, 2008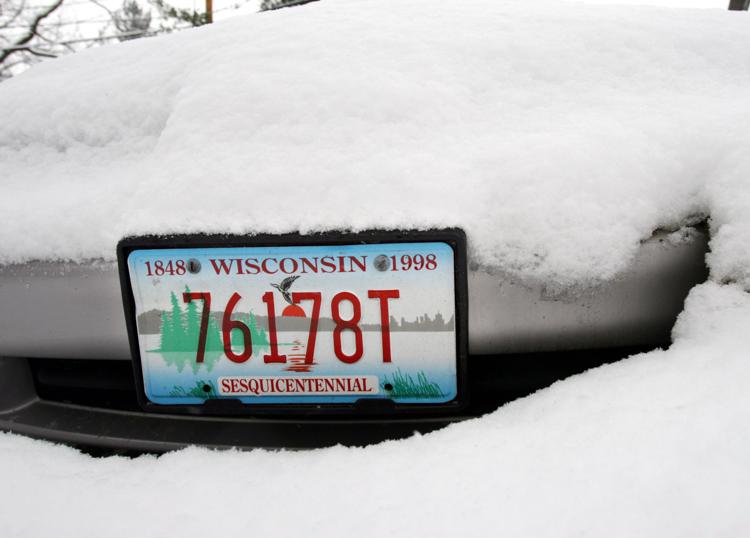 Like the North Pole, Jan. 17, 2008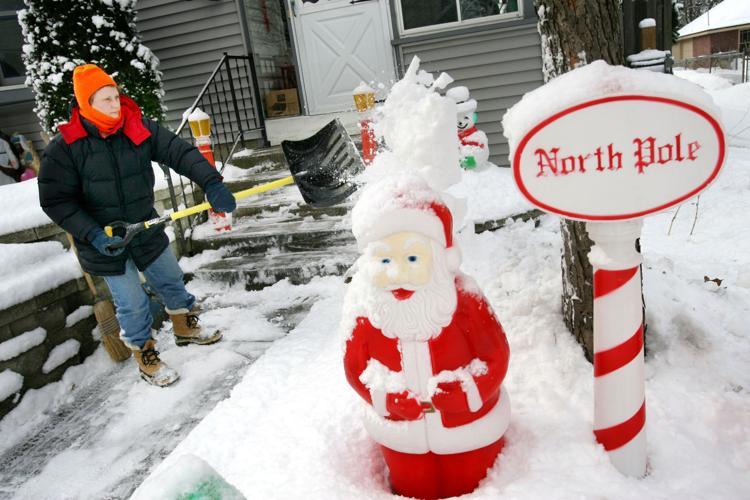 Snow-tow, Jan. 18, 2008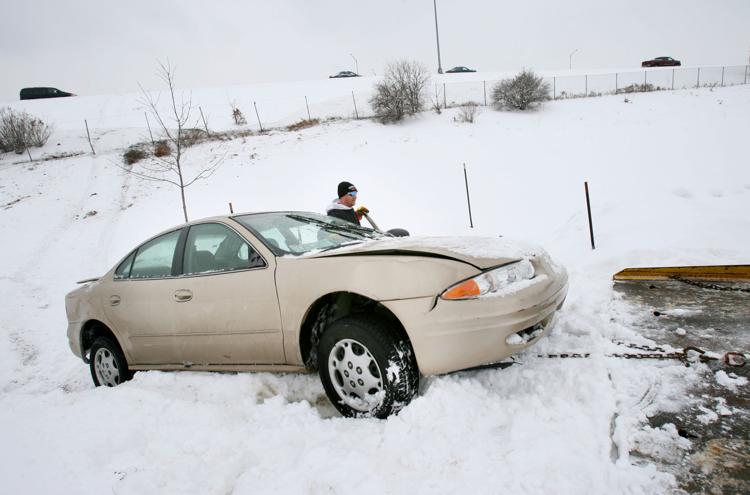 Beautiful scenery, Jan. 22, 2008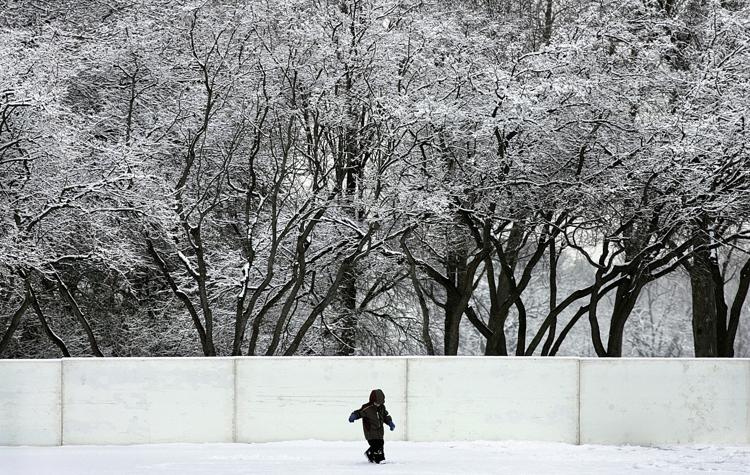 Cross-country skier, Jan. 23, 2008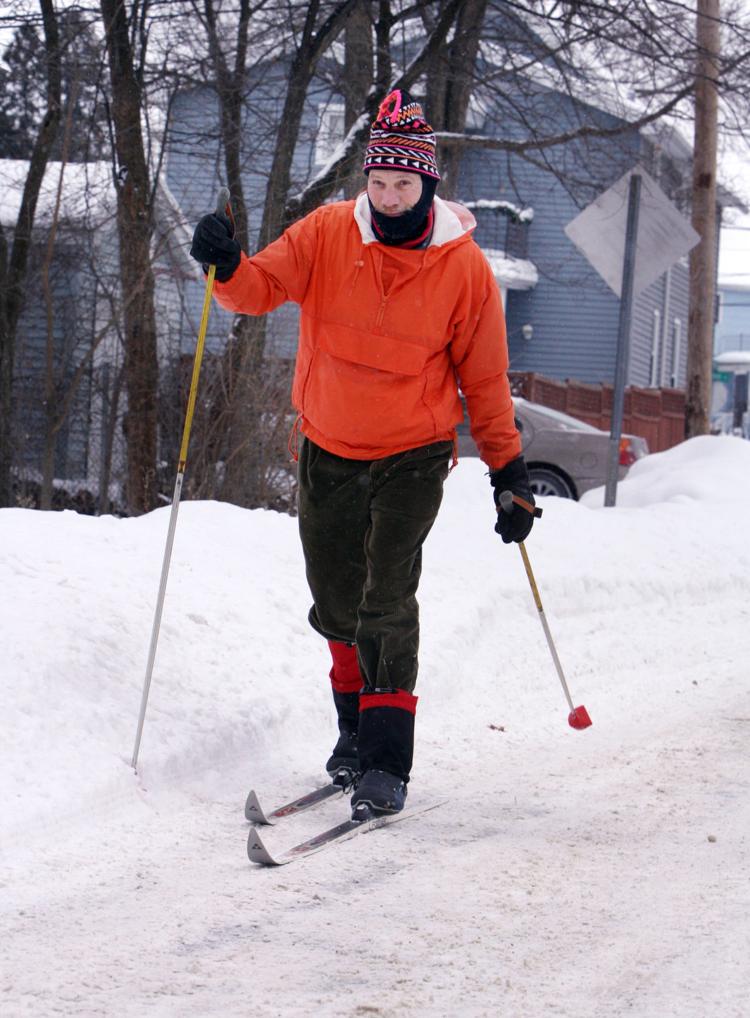 Stranded on interstate, Feb. 6, 2008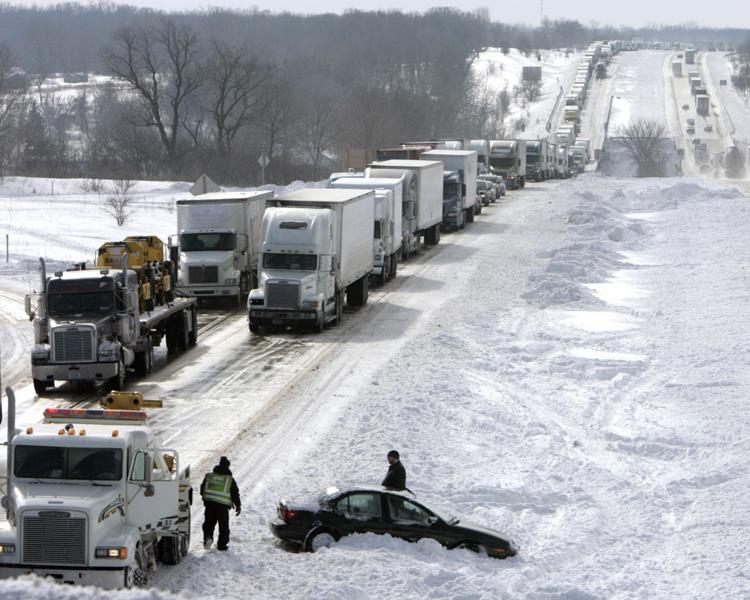 Cow in a blizzard, Feb. 6, 2008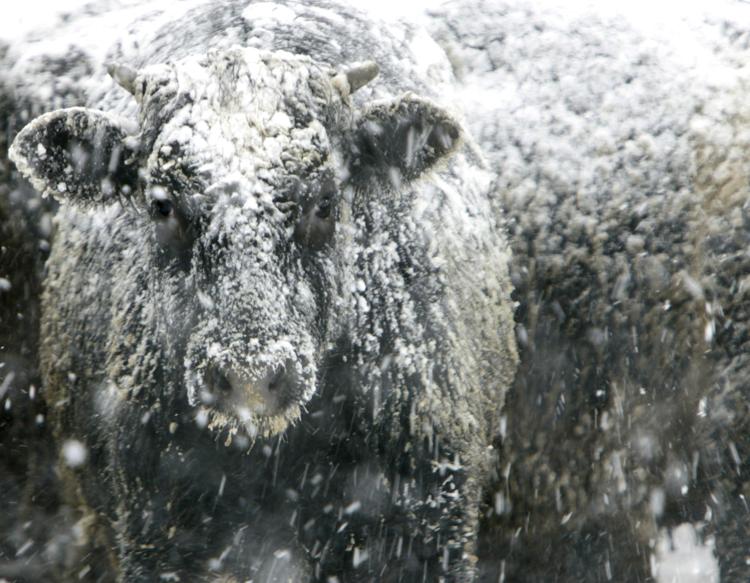 Crossing Parmenter, Feb. 6, 2008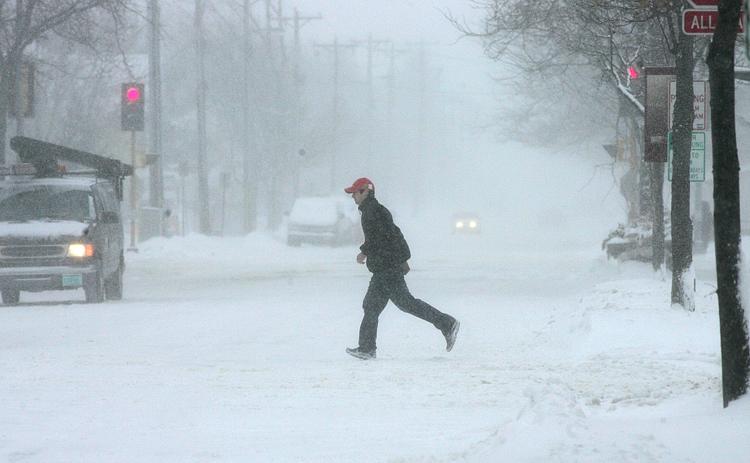 Snowy freight train, Feb. 6, 2008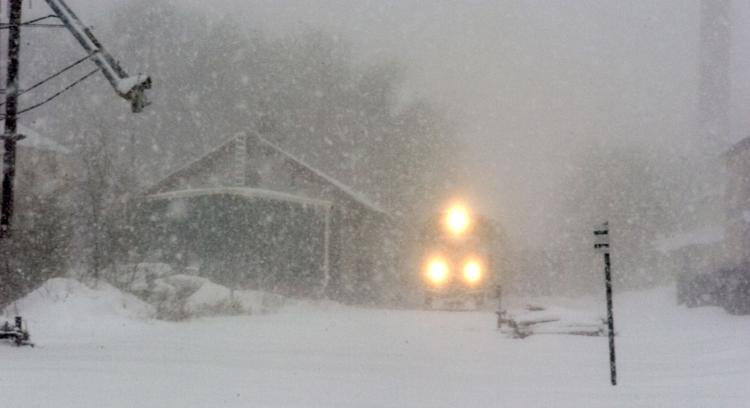 No respite from snow, Feb. 6, 2008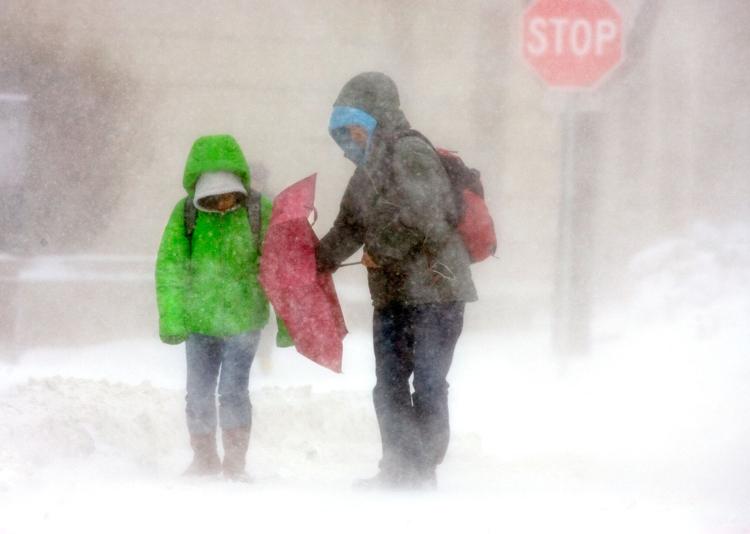 Vehicles slide off road, Feb. 6, 2008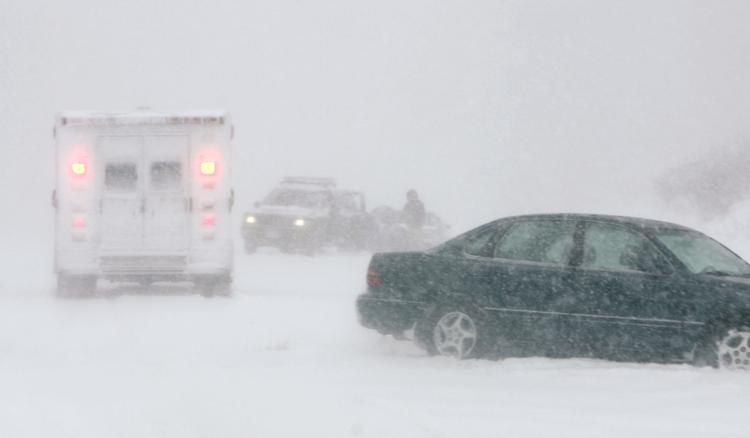 Traversing Park Street, Feb. 6, 2008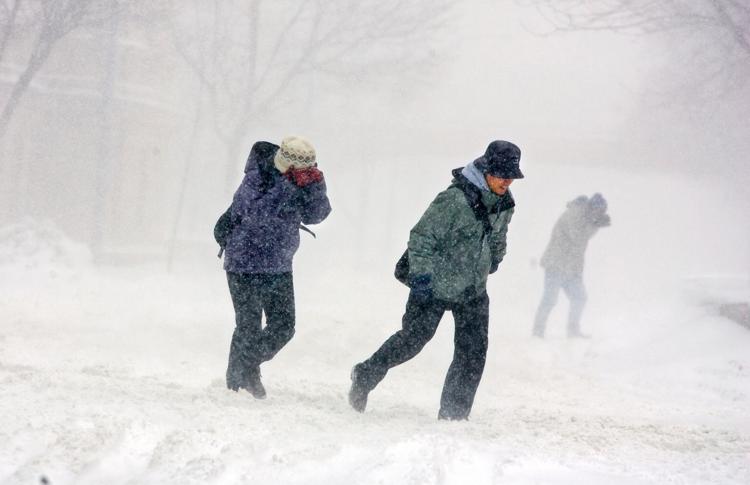 Going to work, Feb. 6, 2008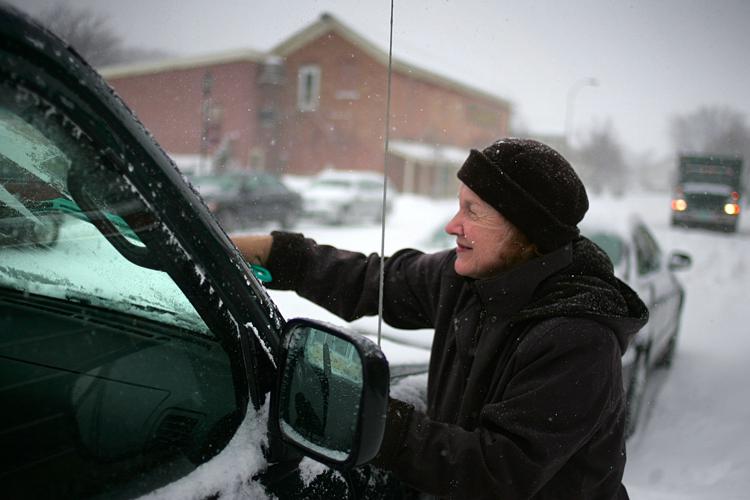 Blowing out, Feb. 7, 2008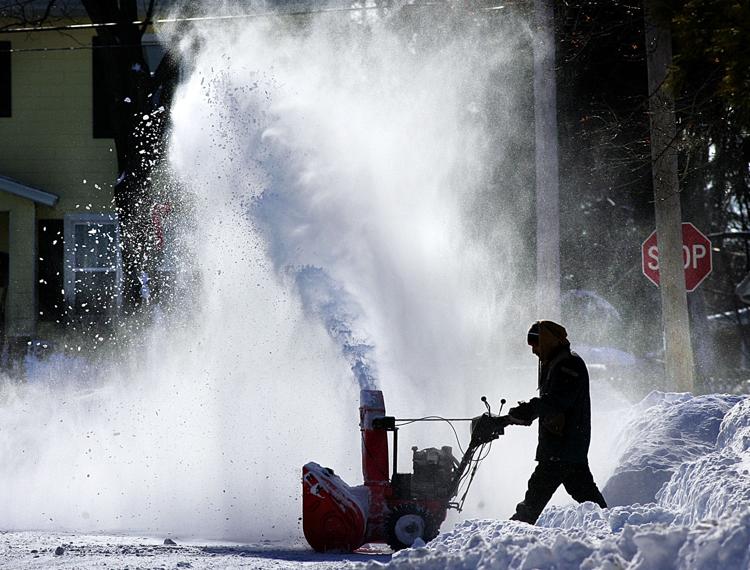 Be the first to know
Get local news delivered to your inbox!