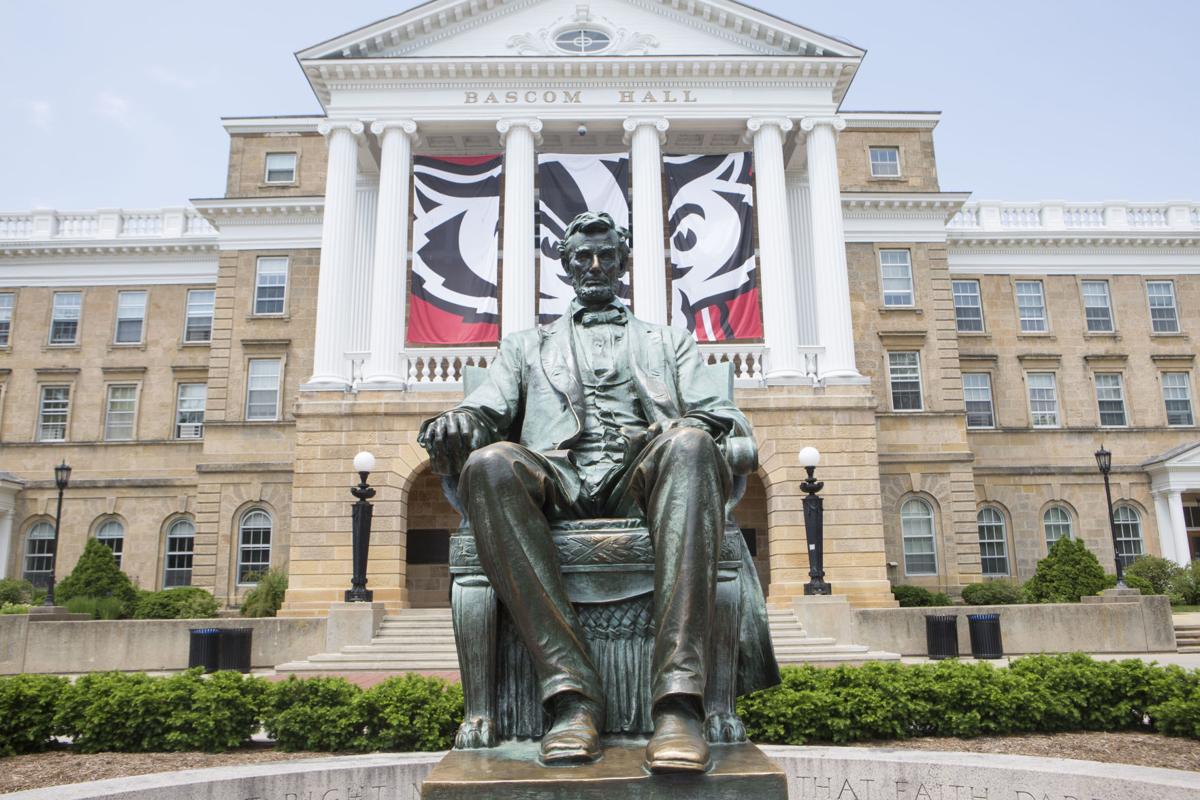 UW-Stout's science education program has tried to fill a persistent science teacher shortage across the state, particularly in mostly rural northwest Wisconsin.
An unknown number of other programs could also be in peril as a result of the proposed changes to the UW System's "Program Productivity Monitoring" policy, which would "accelerate the timeline" to eliminate academic programs by relying on a single metric: the average number of graduates produced in a given time period.
Some faculty, including Mason, say the metric is a simplistic index in assessing a program's value.
In order to remain efficient, UW-Stout's science education curriculum incorporates courses already offered at the university, such as biology and education, Mason said. Eliminating the major wouldn't even eliminate a single course.
"These are small university programs that make large contributions to Wisconsin," Mason said.
"UW institutions review and address low-degree-producing programs, based on mission and resources," the current policy reads.
Several campuses' faculty senates, including UW-Milwaukee's, endorsed the group's letter.
UW-Madison's Faculty Senate will vote at Monday's meeting on their own resolution that calls for a rejection of the System's draft in its current form.
What's changing?
The System's current policy applies only to undergraduate programs offered by more than half of all UW institutions and excludes world language programs and individually designed programs.
The revised policy broadly applies to all academic programs except for non-admitting master's programs and doctoral programs. It narrowly defines a low producing program as one that, on average, fails to produce at least five bachelor's degrees per year over five years and three master's degrees over the same period.
The change would not need a vote by the Board of Regents. All that's required is a signature by UW System President Ray Cross.
System spokeswoman Heather LaRoi said in a statement that the policy under revision is intended to provide a framework for campuses.
"The proposed modifications to the existing policy aim to provide a structure for our campuses, so they have a consistent source of data when seeking to identify academic degree programs with low enrollment, and so that they may utilize campus resources as efficiently and effectively as possible," she said.
The UW System developed an eight-week "transparent note and comment period" seeking input from faculty that ends Dec. 21.
"We take the concerns of our faculty and faculty senates very seriously, and we appreciate their time and dedication in submitting not only substantive comments but also actionable solutions," LaRoi said.
You have free articles remaining.
New process
A total of 42 academic programs — 23 bachelor's, 17 master's and two doctoral — were eliminated between 2013 and 2018 across UW campuses, according to System data.
The programs were cut for a variety of reasons, including failure to produce enough graduates, but also trends in the area of study or capacity issues on campus.
Under the policy revisions, UW campuses would submit data annually to the System by Aug. 31.
Academic programs identified as producing too few graduates then have three options:
Eliminate the program by the end of that academic year.
Suspend the program and produce a remediation plan within four months of a Dec. 31 deadline, buying themselves three academic years to put the plan in place. If, at that point, the program still does not produce enough graduates, it would be eliminated through the shared governance process.
Appeal for a one- or two-year extension. Appeals are heard by a committee that includes faculty representatives, who make a recommendation to a high-level System official. The official makes the final decision.
A teach-out plan must be provided for any programs with currently enrolled students.
Faculty concerns
UW programs that produce more minors than majors are vulnerable under the proposed policy and were of concern in some of the 12 comments submitted so far to the UW System, which provided the Wisconsin State Journal with a copy.
"In solely using graduating majors as a measure of productivity, therefore, this policy will adversely affect programs that serve to round our students out and make them more marketable to employers," according to a comment that highlighted the French and Spanish programs at an institution whose name was redacted.
UW-River Falls' Faculty Senate approved a resolution requesting the draft policy be rejected.
"UW System should avoid substituting itself for existing shared governance processes in local curriculum decisions," the last line of the three-page resolution read.
Those concerns were echoed by UW-Madison professors at their Faculty Senate meeting in October.
"This policy … threatens to take this kind of decision-making power out of the faculty, out of the people who are best qualified to make these decisions," UW-Madison sociology professor Chad Goldberg said, according to the meeting transcript.
Goldberg said the policy revisions are personal to him because of his affiliation with the Center for Jewish Studies, a small campus unit he said is potentially vulnerable under the proposed policy.
UW-Madison Provost Sarah Mangelsdorf, who oversees academic affairs, reiterated at the Oct. 1 meeting that the draft is "a work in progress" and "each draft has gotten better."
She offered the example of UW-Madison's poultry science major. Like science education at UW-Stout, the program fails to graduate five students each year.
"We will defend them because they need to exist on our campus," she said.