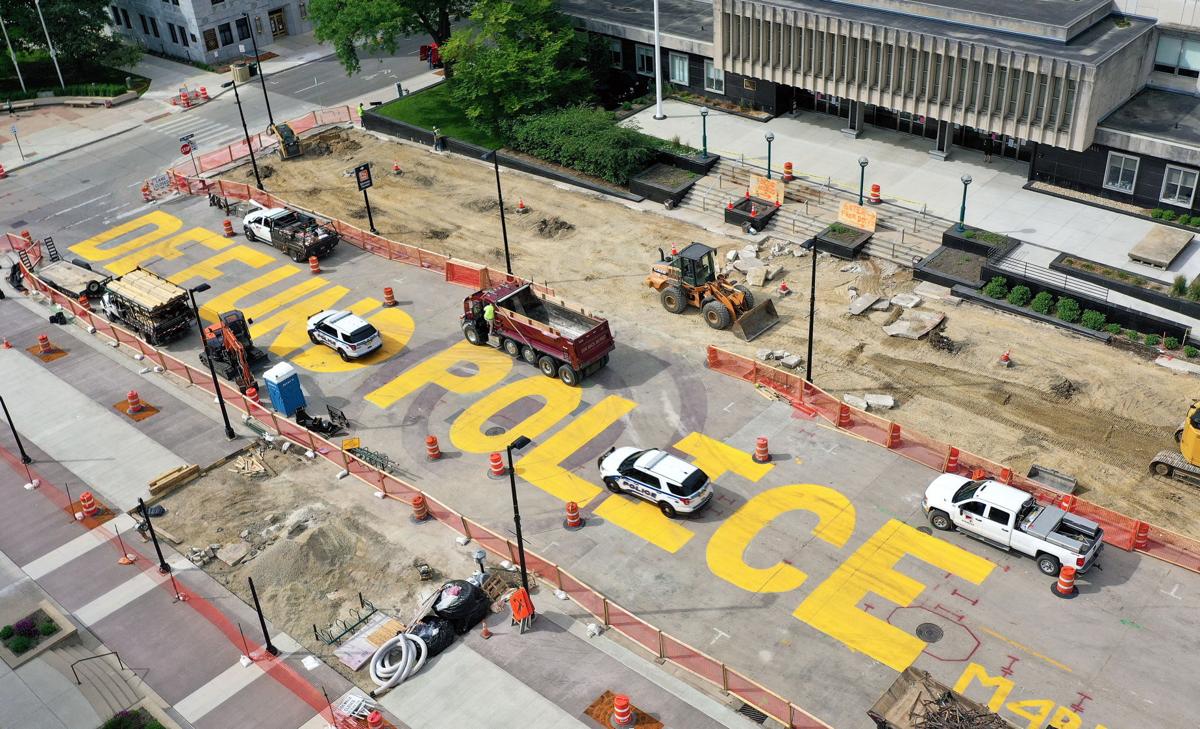 Spending on law enforcement in Wisconsin made up a slightly larger percentage of city budgets in 2018 than it did more than 30 years ago, even as crime overall declined during that period, according to a report issued Monday.
At the same time, spending on police ranks far behind the amount in local tax dollars going to K-12 education and public welfare programs.
The report by the nonpartisan Wisconsin Policy Forum comes amid nationwide protests against what some see as an epidemic of brutality and racism in law enforcement after the May 25 death of George Floyd in Minneapolis police custody, and as some protesters call to "defund police" — although with different ideas about what exactly that means.
The Policy Forum looked at reports published by the state Department of Revenue starting in 1986 and found that "law enforcement spending per capita by Wisconsin municipalities rose faster than both inflation and municipal spending overall." In particular, law enforcement spending made up 17.8% of total municipal spending in 1986 but 20% in 2018, although the latter figure was down from a high of 22.1% in 2013.
Crime over that same period was down by nearly 55%, although the entire decrease is attributable to a sharp decline in property crimes. Violent crime — such as murder, rape and aggravated assault — actually increased from 258 offenses per 100,000 people in 1986 in Wisconsin to 295 per 100,000 in 2018.
In Wisconsin and 22 other states, spending on city police makes up the largest share of city budgets, and for 18 other states it's the second-largest expenditure, according to the report. But the Policy Forum also noted that in comparison with all other forms of local government spending in Wisconsin, policing ranks third behind public K-12 education — which cost about $10 billion in tax dollars in 2017 — and public welfare programs.
In Madison, the number of sworn police officers rose by about 5.4% to 482 from 2015 to 2020, according to the Policy Forum, or in line with the growth in the city's population. It also looked at FBI data for Wisconsin's 10 largest cities and found that "while police staffing levels in those cities generally increased during the past decade, they have not necessarily kept pace with the growth in population."
"While six of the 10 cities saw slight overall increases in their sworn staff, only three — Racine, Oshkosh and Janesville — increased their per-capita levels," the report said.
Photos: Madison protesters stand against police brutality with "Glow in the Dark March"