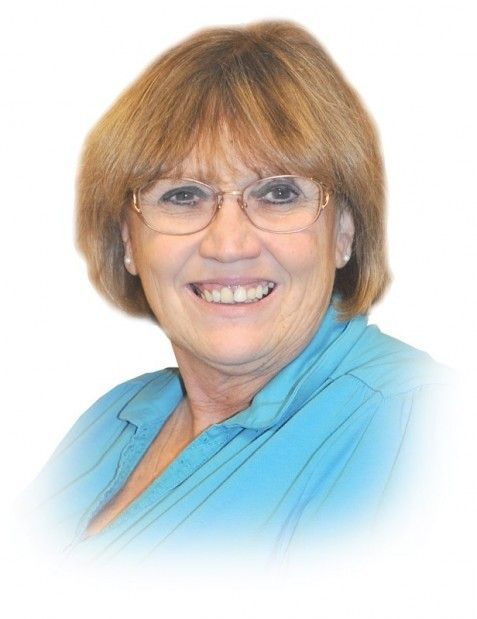 25 years ago this week (1990)
Baraboo Federal Savings and Loan Association has received regulatory approval to change its name to Baraboo Federal Bank FSB. The new name was effective Sept. 4. Commenting on the new change, Gary Wegner, president and chief executive officer, said, "Baraboo Federal Bank more accurately reflects the types of services available to our customers. Our services have expanded well beyond home loans and basic savings accounts."
The West Baraboo site for the new county resource building received a non-vote of confidence Tuesday morning. After hearing presentations from Baraboo Mayor Dennis Thurow and Baraboo citizen Dave Deppe on alternatives to the West Baraboo site, no motion was brought to the floor to reconsider a site study for the West Square site. Board of Supervisors Chairman Melvin Rose explained to the board that the only way for the board to take any action on an alternative site would be for a member who voted for the West Baraboo site last month to bring the West Square site back on the floor, then make amendments. No member voting in the majority did so.
The cameras are rolling again in Sauk County. This time the project was a film about jazz musician Bix Beiderbecke, filmed in part at Mid-Continent Railway Museum. Both the director and the set director of the film praised this community Thursday – specifically its friendly, cooperative residents. Italian film director Pupi Avanti said the experience was very good even if short-lived. Filming took place Tuesday, Wednesday and Thursday.
50 years ago this week (1965)
A cement block, used as a buggy step in former days, cause damage to an automobile. Donald Cheek of Baraboo told officers that he dropped a cigarette in his lap and in trying to retrieve it lost control of his 1965 Ford on Ash Street, just north of Eighth. The car struck the block and was extensively damaged.
A weather balloon and parachute were sighted in Sauk County and valuable equipment was recovered through the alertness of area residents. The Sheriff's Department received a call from Ray Zobel of Reedsburg, saying that he had seen a parachute come down. Lt. Virgil Steinhorst went to Reedsburg and he and Zobel were able to locate the weather parachute on the Elmer Schmidt farm, 2 miles west of Reedsburg in the woods. Attached to it was a tag asking that any finder notify the Winzen Institute of Minneapolis, and it was not long before that company had rushed a recovery crew to pick up the equipment, weighing several hundred pounds. The men were told that the balloon was used for NASA experiments and that it had been up 73,000 feet checking for radiation.
75 years ago this week (1940)
Effects of the current cold spell on curbing the spread of infantile paralysis will not be noticed immediately, according to Dr. C. A. Harper, state health officer. "Poliomyelitis usually begins to recede in the second week of September and disappears almost completely with the first frost," he said. "We are praying for that frost now but the cooler weather does help some. However, the effect of these few days of cold will not be noticeable for two or three days." Seven cases of the disease reported in Sauk County have been diagnosed as poliomyelitis, but without paralysis.
Working in the vicinity of St. Mary's-Ringling Hospital yesterday, W. C. Alwin was astonished to see a big buck deer calmly walking up Oak street. He called the attention of Dr. A. C. Edwards to the unusual sight and then while they watched, a doe meandered out from behind the Benzies house and joined its papa in a walk northward.
Henry E. Ringling of Baraboo has been appointed director of the motion picture division of the state Republican committee, Dr. F. L. Gullickson, state party chairman, announced. Ringling said he would organize a group of 71 volunteer operators, one for each county, to show Republican motion pictures at political meetings. He will have 120 films available for distribution, 20 prints each for six features.
100 years ago this week (1915)
The 5-year-old son of Mr. and Mrs. John Ruhland met with a painful accident when he thrust both hands into the sprocket wheel of a manure spreader. Both members are badly mangled but the attending physician anticipates the loss of but one thumb.
An inquest was held in Reedsburg over a body of a baby girl found in the Baraboo River by the woolen mill. On Wednesday morning, about 9 o'clock, some of those employed at the mill noticed an object in the river which at first thought was that of a dead turtle. When an investigation was made it was found to be that of a baby girl. At the inquest the doctors stated the child was but a few hours old and that it had evidently been murdered before thrown into the water. The scalp was gone and the lungs showed that life was extinct before being thrown into the stream. No evidence came to light as who was responsible for the death of the child. The case was adjourned for one week.