The state Senate's election committee on Friday advanced two Republican election bills, but several others are unlikely to get a vote by the full Senate without major changes.
All of the bills are almost certain to be vetoed by Democratic Gov. Tony Evers, but are part of a national trend of Republican lawmakers trying to amend voting rules after former President Donald Trump propagated false and unproven claims of fraud in the 2020 election.
The Republican-controlled Senate Committee on Elections, Election Process Reform and Ethics voted 3-2 along party lines to advance a bill that would restrict ballot collection events, such as Madison's Democracy in the Park, to the window of in-person absentee voting that occurs two weeks before Election Day, as well as require them to be staffed by clerk's office employees.
It would also allow voters to use third-party mailing services, such as UPS or FedEx, to return absentee ballots.
The other major elections bill the committee approved Friday would prohibit local election officials from filling out incomplete information on a voter's absentee ballot certificate, such as missing witness address information, and would instead require clerks to return the ballot to the voter and post a notification of the defect on the voter's information page online.
Committee chair Sen. Kathy Bernier, R-Chippewa Falls, said she expects the bills to get a vote on the Senate floor as early as next week.
Other election-related bills won't come up for a vote in the committee without significant changes, Bernier said.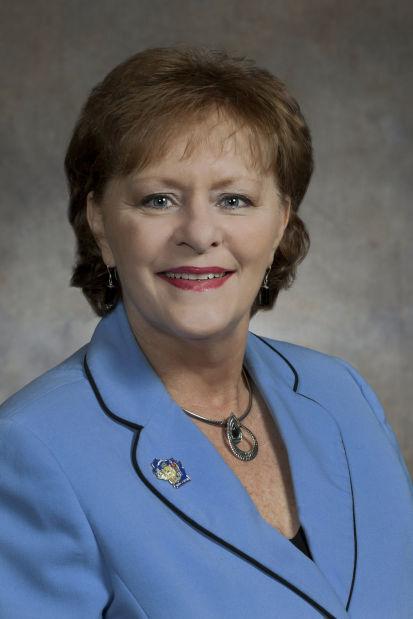 "We have to take into consideration unintended consequences," Bernier said. "I don't care that the governor's going to veto the bills. I'm going to make sure that if I vote yes on something, it's something I can defend and support, whether this year, next year or under the next governor, whoever that will be. I am not going to pass through bad legislation thinking it's going to get vetoed, and hoping that it does get vetoed."
Bernier said she has fundamental issues with some of the election bills. She said some bills have provisions that should be combined together, as well, making them premature for a floor vote. She said the committee process so far has been "extraordinarily painful."
Bernier said she has felt pressured by her Republican colleagues to prematurely push forward the election bills, which she said have a number of problems that need to be ironed out. Her disagreement with her colleagues erupted into a rare public spat with Sen. Steve Nass, R-Whitewater, who called on her earlier this week to advance all the Senate's election-related bills for a May floor vote.
"As of today, all of the significant election reform bills are stalled in the Senate (elections) committee," Nass said Wednesday. "The authors of these bills have been working to get these bills out of committee for weeks, but have been met with resistance to action by the committee chair."
Bernier said she has particular issues with proposed legislation that would limit who can certify themselves as an indefinitely confined voter. Current law allows those who are indefinitely unable to vote in person due to age, physical illness, infirmity or disability an exemption from having to provide a photo ID to vote.
The Trump campaign alleged an explosion of such ballots last year suggested many of those voters were just using it as an excuse not to provide a photo ID. The Wisconsin Supreme Court found those claims lacked evidence.
The Republican legislation would require anyone under age 65 claiming indefinitely confined status to fill out a statement under oath with a medical professional's sign-off. It would also clarify that a pandemic or other communicable disease may not be used to claim indefinitely confined status.
The legislation would also require indefinitely confined voters to renew their status every two years, and would require the Wisconsin Elections Commission to remove from the voter rolls people who claimed the status between March 12 and Nov. 3, in the throes of the pandemic.
Sen. Duey Stroebel, R-Saukville, an author of some of the elections legislation, defended the election bills and said he has been open to constructive feedback. He said the bills are "good public policy" and that he expects them to overcome any final concerns and pass the Senate with overwhelming support soon.
"If any of my colleagues have substantive concerns that they have not shared with me I welcome their input," Stroebel said in a statement. "Numerous states have already taken action to restore faith in elections. There is no excuse for a delay in Wisconsin."
For Bernier, such requirements are too strict and would negatively affect disabled people who rely on the designation.
"I will protect the community come hell or high water," Bernier said, though she added that she wants to find a solution to prevent able-bodied people from abusing the indefinitely confined designation.
Across the country
The legislation comes as many other states — such as Georgia, Florida, Iowa, Texas and Arizona — pass restrictions that take aim at mail voting, a method embraced by voters from both parties but particularly popular with older voters. The new rules, concerned Republicans note, may be billed as adding security or trust in elections but ultimately could add hurdles for key parts of the GOP coalition.
The Wisconsin legislation would create new rules for absentee voting after President Joe Biden won the state with more than 20,600 votes. Trump tried unsuccessfully to get courts to reject ballots based on allegations that absentee ballot laws weren't followed.
The legislation would attempt to address some of Trump's complaints.
Other proposals
The bills that have yet to advance through committee in the Senate would additionally require the Wisconsin Elections Commission to create a uniform absentee ballot request to be used statewide, and would require the form be filled out prior to receiving an absentee ballot. The legislation would also require that absentee voters provide a copy of their photo ID with each absentee ballot application instead of the current law requirement that it only be presented once.
It would dictate that absentee ballot applications be separate and distinct from the ballot envelopes themselves, a point that was featured in election litigation in November.
The bills would further prevent local clerks from sending voters unsolicited absentee ballot applications, and would bar poll workers who work for candidates or political action committees, or other political organizations from doing the same.
Another bill would require administrators of long-term care facilities, such as nursing homes, to notify the immediate family of each resident of the dates when special voting deputies, who assist long-term care residents with voting, are to visit, and would additionally prohibit employees of such facilities from pressuring residents to cast or refrain from casting ballots.
A Nass spokesperson didn't respond to a request for comment.
Reset, restart: Madison-area businesses embrace new reality
To survive, business owners know they need to be prepared for what's next. It's safe to say most weren't prepared for the cataclysm of the last year. Yet, most adapted. From reducing hours and adding curbside pickup or outdoor seating to changing product lines, finding new suppliers and moving their operations online, companies reinvented themselves. Some of those changes were temporary; others will alter the face of Madison's business community for years to come.