More than three dozen of Gov. Tony Evers' appointments — including top cabinet officials in state departments for transportation, economic development and agriculture who have been working in their respective roles for years without formal approval — are slated to come before the state Senate Tuesday.
Several of Evers' cabinet-level appointees, including the Department of Safety and Professional Services' Dawn Crim, the Department of Transportation's Craig Thompson, the Department of Agriculture, Trade and Consumer Protection's Randy Romanski and Melissa Hughes, with the Wisconsin Economic Development Corp., are scheduled to receive full votes by the Senate, according to a session calendar released Friday.
What's more, dozens of committee and board members appointed by the Democratic governor are also scheduled for a vote. The Senate also is expected to vote on the appointments of Joaquin Altoro, executive director of the Wisconsin Housing and Economic Development Authority, and Daniel Carlton, administrator of the Wisconsin Ethics Commission.
Absent from Tuesday's schedule is Evers' appointment of Sandra Naas to the Natural Resources Board. Naas, who was appointed by Evers this spring, has been unable to take her seat on the board due to the refusal to step down by Fred Prehn, a Wausau dentist who was appointed by former Gov. Scott Walker.
Evers' spokesperson Britt Cudaback said in an email the governor is grateful the Senate is taking up some of his appointments and looks forward to next week's votes.
Of the nearly 40 appointees on Tuesday's schedule, all received unanimous approval in their respective committee votes.
Under state rules, cabinet secretaries are appointed by the governor, but the Senate provides final approval. While confirmation is largely considered symbolic as cabinet secretaries can still serve without confirmation, it can serve as a political weapon if lawmakers threaten to oust cabinet members or hold up confirmation over grievances with the administration.
In 2019, the Senate voted 19-14 to oust former Agriculture Secretary Brad Pfaff due in part to criticism lobbed by Pfaff earlier that year against the Legislature's budget committee for failing to release money for mental health assistance to farmers and their families.
The move by the Senate was the first time in at least 34 years that the chamber had rejected a governor's cabinet appointment. Pfaff, a Democrat, was later elected to the state Senate in 2020.
More than 150 people appointed by Evers are still awaiting Senate approval, and more than two-thirds of those have been waiting more than 100 days, according to information provided earlier this month from state Sen. Tim Carpenter's office. Several have been waiting for nearly three years.
Prehn's case is among the most unusual.
Citing a 1964 Supreme Court ruling, Prehn maintains he does not have to leave until Naas is confirmed by the Senate. But Republicans who control the chamber have made no move to set a hearing or answer questions on their plans to do so.
Democratic Attorney General Josh Kaul has asked the courts to remove Prehn, arguing the statutes cited in that Supreme Court ruling have been repealed or amended.
Information provided earlier this month by the nonpartisan Legislative Reference Bureau dating back to 1987 shows that, on average, Evers' appointments have waited longer for Senate confirmation votes than those of other governors in the past 35 years. The Reference Bureau does not track non-cabinet appointments.
Six of Evers' cabinet appointments have been unanimously confirmed by the Senate, including Joel Brennan, with the Department of Administration; Kevin Carr, with the Department of Corrections; Kathy Blumenfeld, Department of Financial Institutions; Peter Barca, Department of Revenue; Mary Kolar, Department of Veterans Affairs; and Caleb Frostman, former head of the Department of Workforce Development.
Evers' appointments have waited, on average, more than 260 days before being formally confirmed, according to LRB data.
To compare, some of Walker's appointments were confirmed in his first month in office, similar to Democratic Gov. Jim Doyle's appointments. But former Gov. Scott McCallum, a Republican, waited at least 200 days before his first department head was confirmed.
Several of Evers' cabinet heads have departed for various reasons since he took office in 2019, including the DWD's Frostman, who Evers fired last September following persistent delays in the department's ability to get unemployment benefits to the rising number of claimants out of work due to the COVID-19 pandemic.
Andrea Palm, the state's former secretary of the Department of Health Services, departed for a new role as deputy secretary of the U.S. Department of Health and Human Services in January. A few months earlier, Sara Meaney, former secretary of the Department of Tourism, announced she was leaving her position to take a career opportunity outside of state government.
Karen Timberlake, who replaced Palm at DHS, and Amy Pechacek, who now leads DWD, are not scheduled for floor votes Tuesday.
EDITOR'S NOTE: This story has been updated to correct the first name of Amy Pechacek.
Badgers in the NFL: Check out top performances by former Wisconsin players in Week 2
Zack Baun — Saints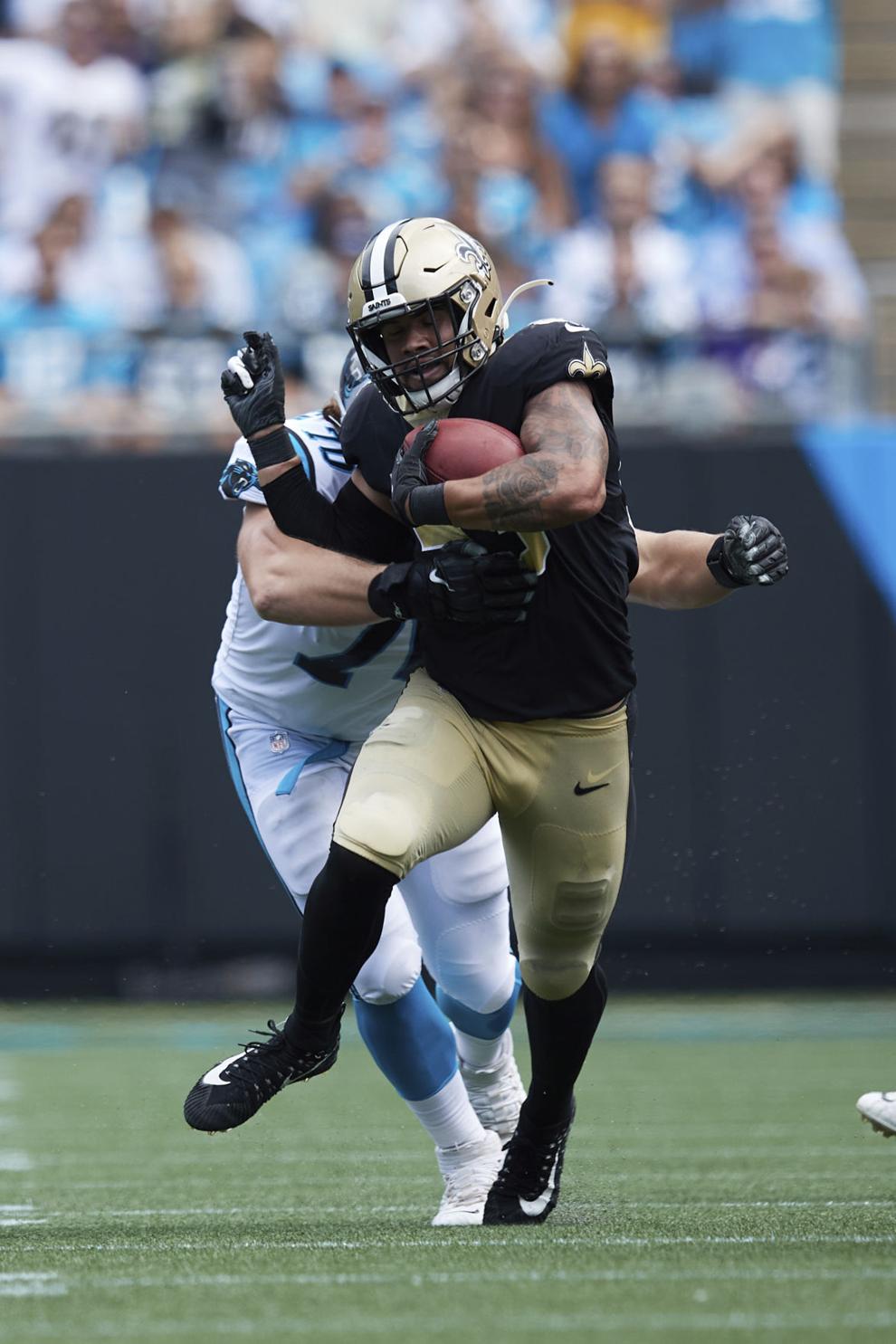 On a day to forget for his team, linebacker Zack Baun set a new career-high in tackles and contributed to a big special teams play.
Baun had seven tackles for New Orleans in its 26-7 loss at Carolina, setting a new career high after moving to an inside linebacker role this season.
Baun also returned a blocked field goal 33 yards in the third quarter that gave the Saints some life.
Quintez Cephus — Lions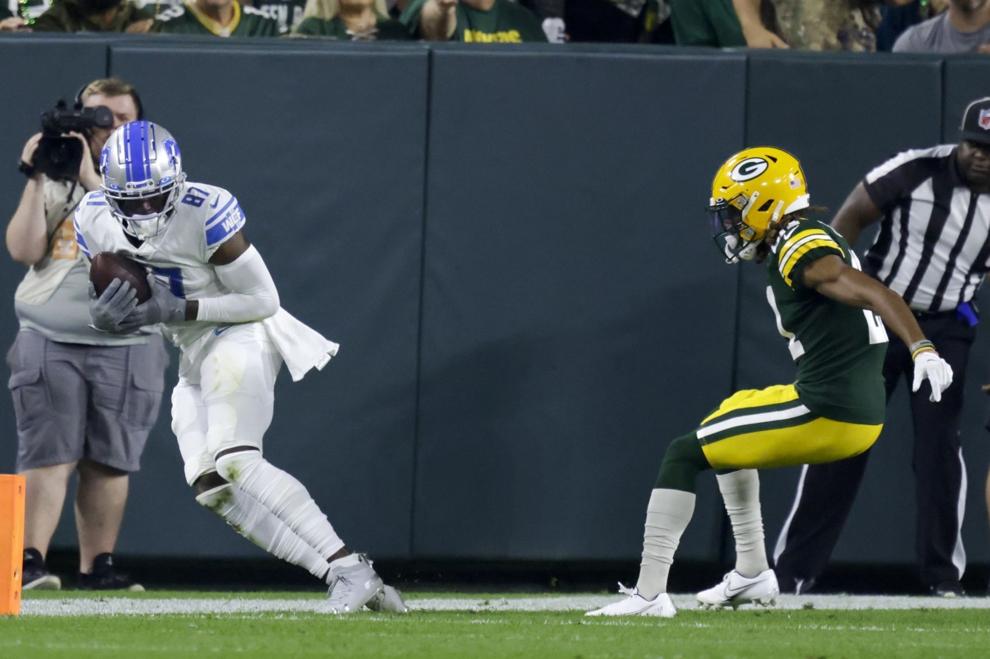 Former UW wide receiver Quintez Cephus had a brilliant first-quarter drive against the Packers, hauling in a 46-yard catch to get his team inside the red zone, then caught a 5-yard pass on the left side of the end zone for the game's first touchdown.
He narrowly missed bringing down a one-handed grab for another touchdown in the second half.
Cephus finished with four catches on seven targets and 63 yards in the 35-17 loss to Green Bay.
T.J. Edwards — Eagles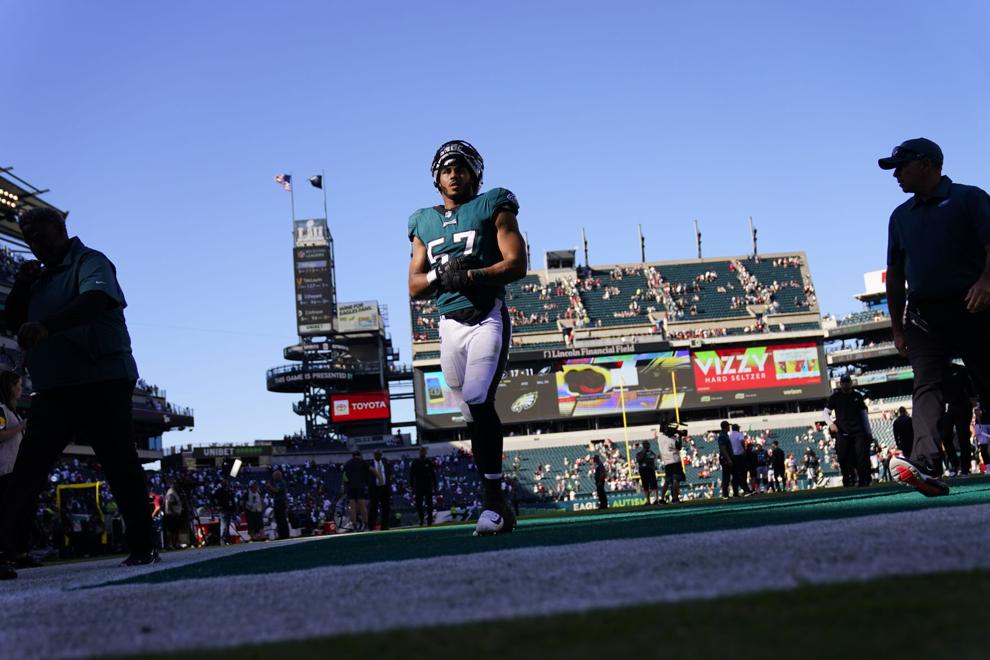 In what was a tough loss for Philadelphia, former UW linebacker T.J. Edwards had a good game with six tackles, three of which were solo efforts.
Edwards, who's in his third year as a starter for the Eagles, now has 11 tackles this year.
Isaiahh Loudermilk — Steelers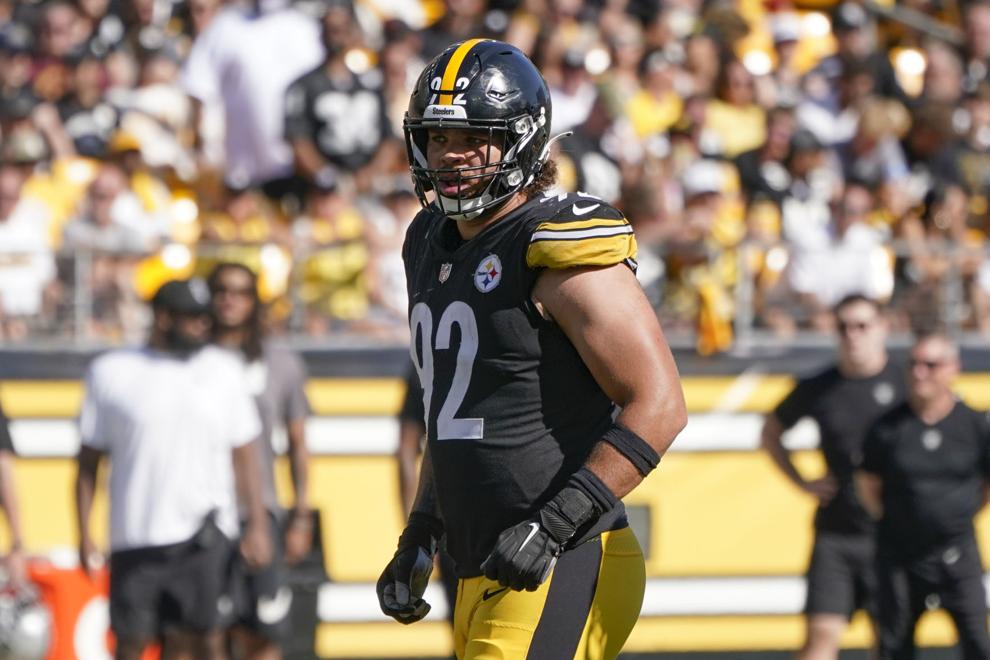 Isaiahh Loudermilk, a former Badgers defensive lineman, made his NFL debut on Sunday with the Pittsburgh Steelers. The fifth-round draft pick made one tackle in the Steelers' home loss to the Raiders.
Loudermilk may be in line for more work in the coming weeks after injuries hit the Pittsburgh defensive line group.
Russell Wilson — Seahawks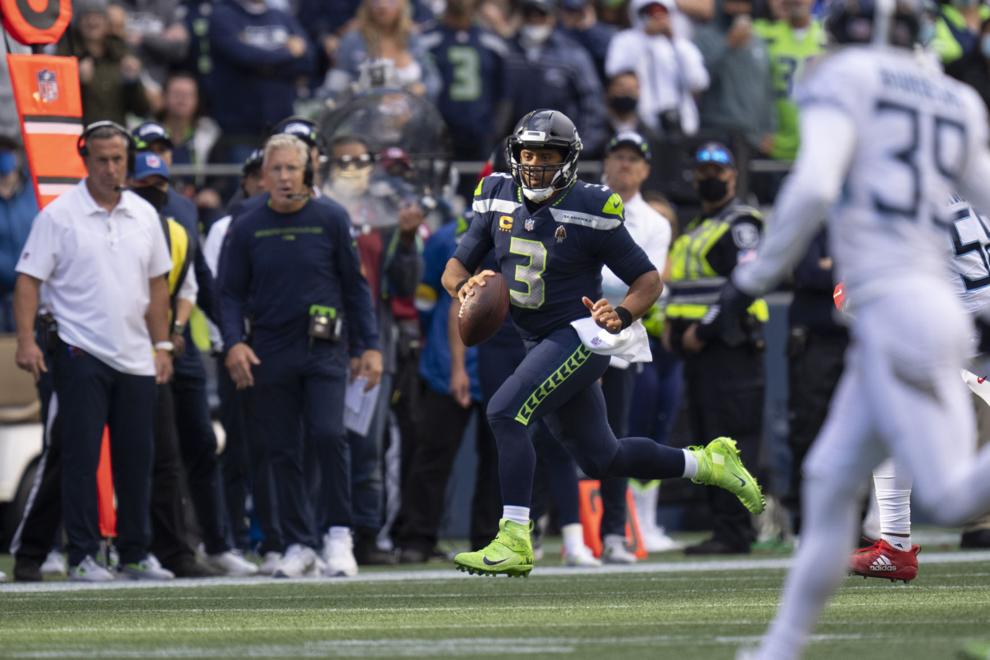 Though his team was on the wrong end of a 14-point comeback and overtime loss, former UW quarterback Russell Wilson had a big game for Seattle.
Wilson completed 22 of 31 passes for 343 yards and two touchdowns, including two deep TDs to Tyler Lockett and Freddie Swain. Wilson leads the NFL in 60-plus yard touchdowns this year.