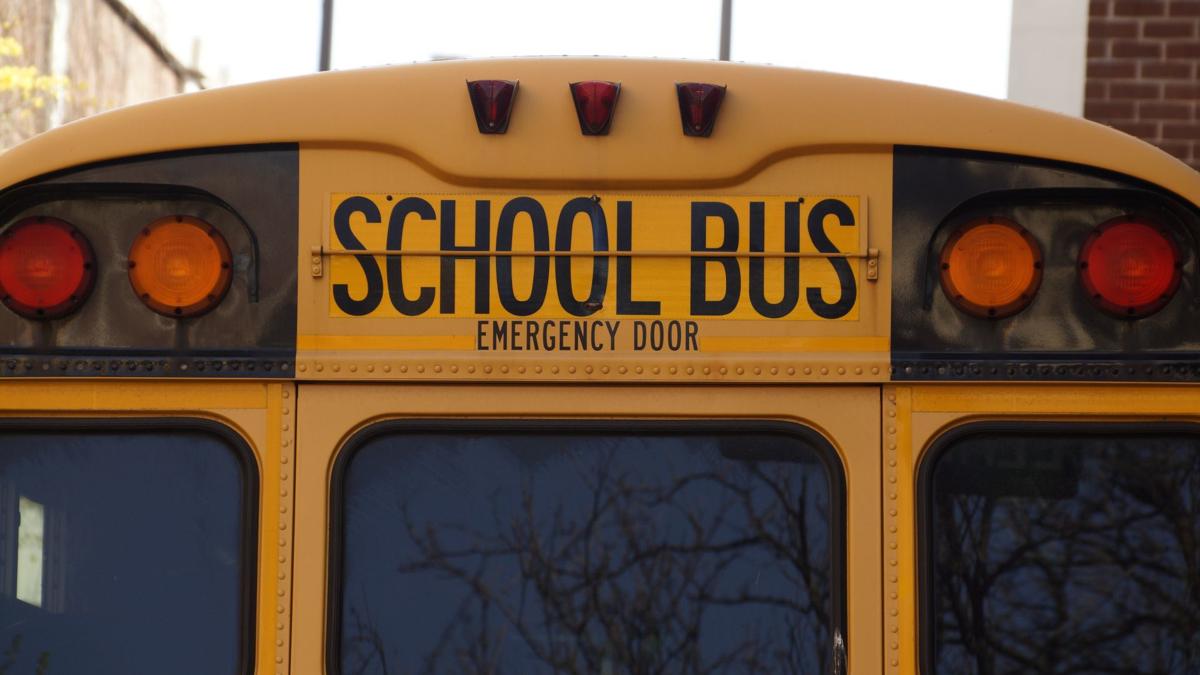 Following several days of empty classrooms, Madison-area school districts are rescheduling events and athletics and evaluating how to make up for the lost time — while students in the Monona Grove School District will have another day off Friday.
Two snow storms and an extended blast of arctic air over the past 10 days created unsafe conditions for schoolchildren, prompting many area districts to close for four days. The Madison School District called off five days. The extended time off also meant some district staff had to choose whether to use paid time off or go unpaid.
The Monona Grove School District faced a major complication Thursday with diesel-run school buses that were not functioning properly, prompting the district to cancel classes on Friday.
Superintendent Dan Olson informed parents Thursday evening of mechanical problems to the buses, caused by cold temperatures gelling the diesel fuel inside them. He said the buses, operated by Nelson's Bus Service, can start but not run reliably.
Given the warm-up expected over the weekend, Olson said the district expects to be open Monday.
For students in some Madison and Sun Prairie schools, the weather created delays in final exams, providing additional time to prepare for the studious or more hours logged onto the hugely popular "Fortnite" video game for homebound kids.
In the Madison School District, the disruptions have created two short weeks. Last week, schools had just two days of instruction after the Jan. 21 Martin Luther King Jr. holiday, a snow day and a teachers' grading day. Four consecutive weather-related closures — one for snow and three for cold — mean Madison students will spend just one day this week, Friday, in the classroom.
The district's second semester was scheduled to start last Friday, but is now delayed until Monday.
Administrative assistants, custodians, maintenance workers and para-educators are provided two paid snow days in the Waunakee School District, which called off four days over the past two weeks, said Superintendent Randy Guttenberg. Any further weather-related closures would result in paid leave time or going unpaid, he said.
You have free articles remaining.
The time away from the classroom does not affect the pay for teachers in the Madison School District, who are salaried, said spokeswoman Rachel Strauch-Nelson. Other staff members are allowed to use leave time or go unpaid.
In 2014, the state dropped its requirement that schools teach for a minimum of 180 days per year. It was replaced by a set number of instructional hours that kindergarten, elementary and secondary grade levels must meet per year — 437 hours, 1,050 hours and 1,137 hours respectively.
The hours requirement gives schools the ability to lengthen school days instead of tacking on additional days at the end of the year.
The Madison School District is considering several options to make up lost time, including adding time to school days or dropping some professional staff development days, but a decision likely won't come until later in the winter, Strauch-Nelson said.
After missing four days of school, the Sun Prairie School District is planning to add one more day in June, extending the end of the school year from a half-day on June 11 to a full day on June 11 and a half-day on June 12, said district spokeswoman Patti Lux-Weber.
The Middleton-Cross Plains School District still has a buffer from make-up time following the cancellation of four days, said district spokesman Perry Hibner.
The district builds into its academic calendar for secondary grade levels about 40 hours above the state minimum and a little more at the elementary level, Hibner said. The four days off leave about 10 hours remaining before additional time would need to be added this school year, he said.
The Waunakee School District is assessing whether make-up time will be needed for missing four days of classes, Guttenberg said.
Schools across Dane County also had to cancel field trips, events and athletics.
The theater program at Middleton High School canceled its Thursday night performance of its short winter play, "I Never Saw Another Butterfly," and will replace it with a matinee performance on Saturday, Hibner said.