A snowstorm will hit southern Wisconsin later Wednesday into Thursday, followed by the coldest air of the season, according to forecasters.
The snow is expected to overspread the area late Wednesday afternoon into the early evening and continuing through the night, with north winds picking up overnight, leading to some blowing and drifting snow, the National Weather Service said.
Snow and patchy blowing snow will continue for much of the day Thursday as temperatures fall, hitting double-digit below zero readings for most of Wisconsin overnight Thursday into Friday, with dangerous wind child values.
Madison has not officially seen a below zero reading this season, with the monthly lows bottoming out at 4 on Nov. 12, 1 on Dec. 18, and zero on Jan. 19.
The good news is that temperatures are predicted to rebound into the 30s Saturday and Sunday.
Forecast snow totals have come down slightly from Tuesday, with 1 to 2 inches expected in southwest Wisconsin, 1 to 3 inches in Madison and the rest of south-central Wisconsin, and 2 to 4 inches in southeast Wisconsin.
Elsewhere in the state, La Crosse could see 1 to 2 inches, Green Bay 2 inches, and Eau Claire less than a half-inch, while Dubuque, Iowa, could see 1 to 2 inches.
Lows Thursday night are expected around zero in Racine, 7 below in Green Bay, 10 below in Madison, 13 below in La Crosse and Dubuque, and 15 below in Eau Claire.
AccuWeather said a widespread swath of 1 to 3 inches of snow is expected from Kansas City to Green Bay, with 3 to 6 inches expected from Chicago to Detroit, followed by a powerful arctic front surging south from Canada.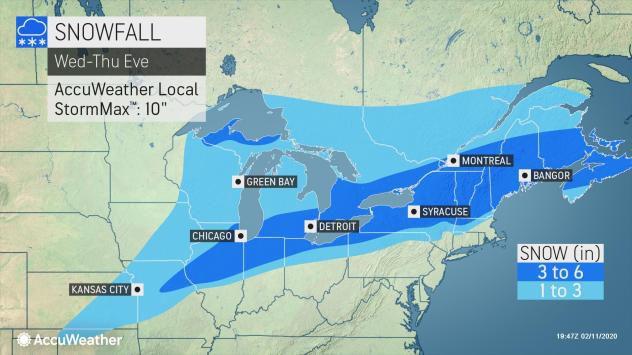 High winds will whip snow around, with blowing and drifting of snow reducing visibility and possibly creating blizzard conditions across portions of the Dakotas and Minnesota. Portions of the Dakotas and Minnesota may not see temperatures climb above zero Thursday afternoon.
"For many areas around the Midwest and Northeast, this air mass will surpass the lowest temperatures of the winter so far by an average of 5 to 15 degrees, even though the mainly unfrozen waters of the Great Lakes will modify the air slightly," AccuWeather Senior Meteorologist Alex Sosnowski said.
In Madison on Wednesday, there's a 40% chance for rain and snow, mainly after 5 p.m., with increasing clouds, a high near 36 and southwest winds at 10 to 15 mph, the Weather Service said.
Overnight, rain and snow are likely before 7 p.m., then snow, then patchy blowing snow after 2 a.m., with possible totals of 1 to 2 inches as the low falls to around 8 and southwest winds blow at 10 to 20 mph, turn out of the north after midnight and gust to 30 mph.
There's a 50% chance for snow before noon Thursday, with mostly cloudy skies, a high near 14 and north winds at 10 to 15 mph and gusting as high as 30 mph producing wind chill values of 5 below to 10 below.
The low overnight Thursday into Friday should be around 10 below, with northwest winds at 5 to 10 mph producing wind chill values of 10 below to 15 below.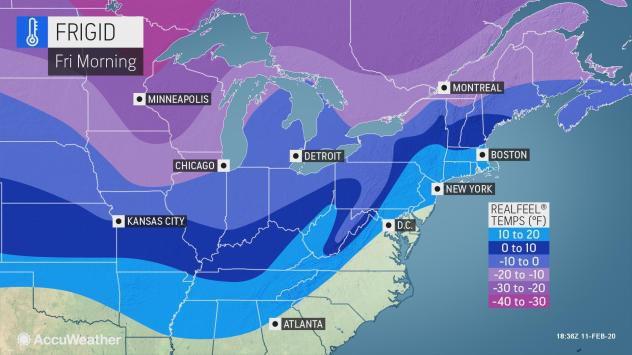 The Weather Service said there's a 40% chance for snow Saturday, a 30% chance for snow Saturday night before midnight, a 20% chance for flurries before midnight then snow after midnight Sunday night, a 50% chance for rain and snow Monday and Monday night, and a 20% chance for snow Tuesday.
Skies over Madison should be sunny Friday, cloudy Saturday, partly sunny Sunday, cloudy Monday, and mostly cloudy Tuesday, with highs near 14, 35, 34, 39 and 35, and lows Friday night through Monday night rising to around 17, 21, 23, and 29.
27 Storm Track meteorologist Max Tsaparis forecasts light snow developing Wednesday evening and night into Thursday, with up to an inch west and northwest of the Madison area, 1 to 3 inches in the Madison area, and 2 to 4 inches east and southeast of the Madison area; then bitterly cold; possible flurries Saturday; mixed precipitation possible Monday; and light snow possible Tuesday.
Tsaparis said highs Wednesday through Tuesday should be near 36, 14, 14, 33, 35, 34 and 28, and overnight lows around 9, 10 below, 10, 18, 20 and 20.
Tuesday's high in Madison was 30 at 4:17 p.m., the normal high and 31 degrees below the record high of 61 for Feb. 11, set in 1999.
Tuesday's low in Madison was 17 at 11:59 p.m., 3 degrees above the normal low and 39 degrees above the record low of 22 below for Feb. 11, set in 1885.
No precipitation was recorded at the Dane County Regional Airport on Tuesday, leaving Madison's February total at 0.37 inches, 0.13 inches below normal. The meteorological winter (December through February) precipitation total (rain plus snow converted to liquid) stayed at 3.63 inches, 0.16 inches above normal. The 2020 precipitation total stayed at 2.11 inches, 0.38 inches above normal.
Madison's record precipitation for Feb. 11 is 1 inch in 1880.
With no snow on Tuesday, Madison's February total stayed at 6 inches, 1.6 inches above normal. For meteorological winter, Madison has received 27.7 inches, 3.1 inches below normal. For the snow season (since July 1), Madison has received 43.4 inches, 8.5 inches above normal.
Madison's record snowfall for Feb. 11 is 6.5 inches in 1887.
Madison's official snow depth is 9 inches.
---
Photos: Remembering 2008 blizzard that shut down area, stranded cars on interstate
Stranded on interstate, Feb. 6, 2008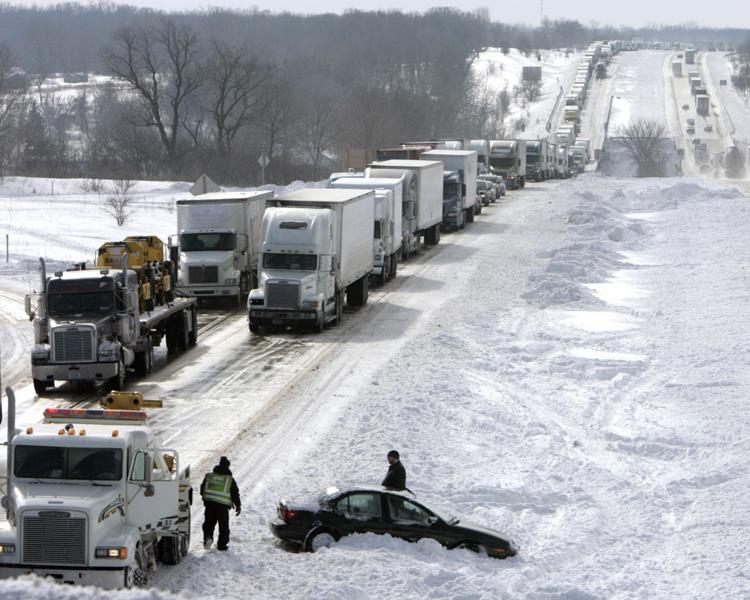 Cow in a blizzard, Feb. 6, 2008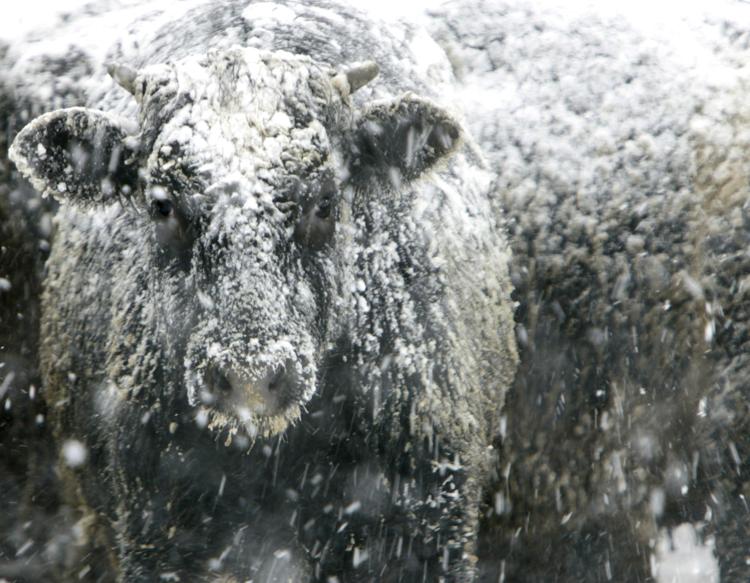 Crossing Parmenter, Feb. 6, 2008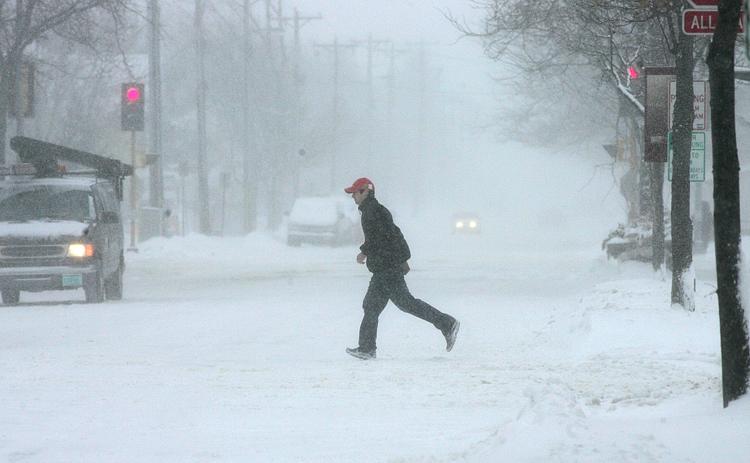 Snowy freight train, Feb. 6, 2008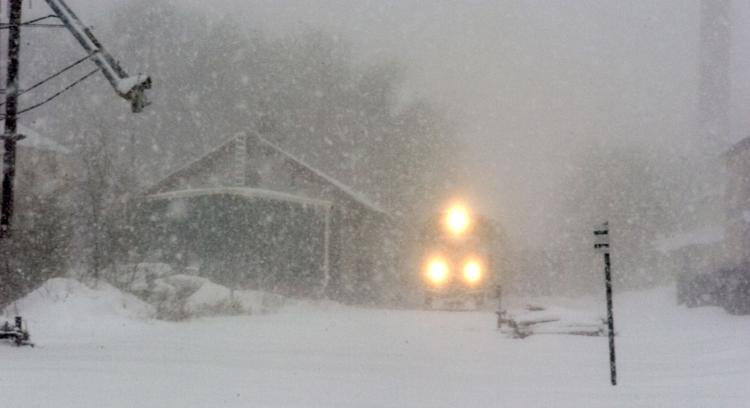 No respite from snow, Feb. 6, 2008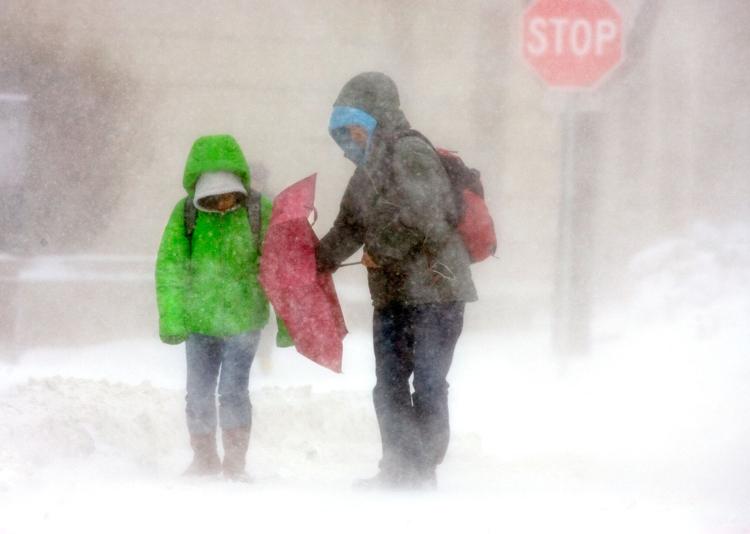 Vehicles slide off road, Feb. 6, 2008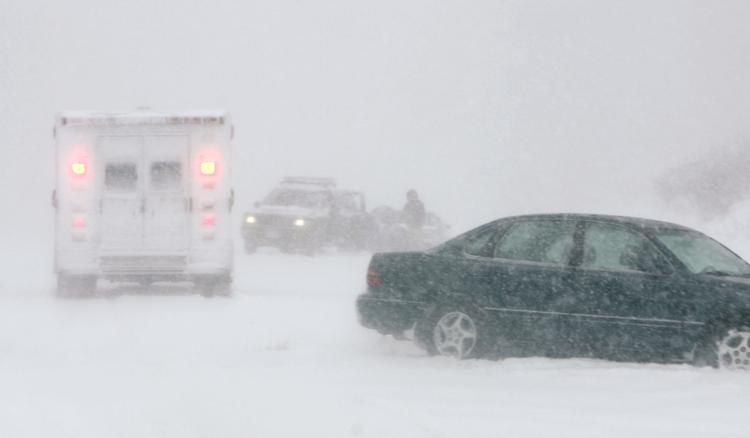 Traversing Park Street, Feb. 6, 2008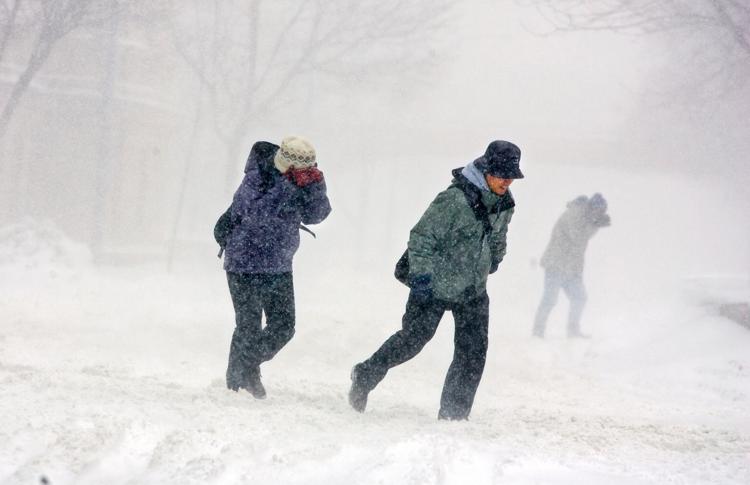 Braving conditions
Crossing University Avenue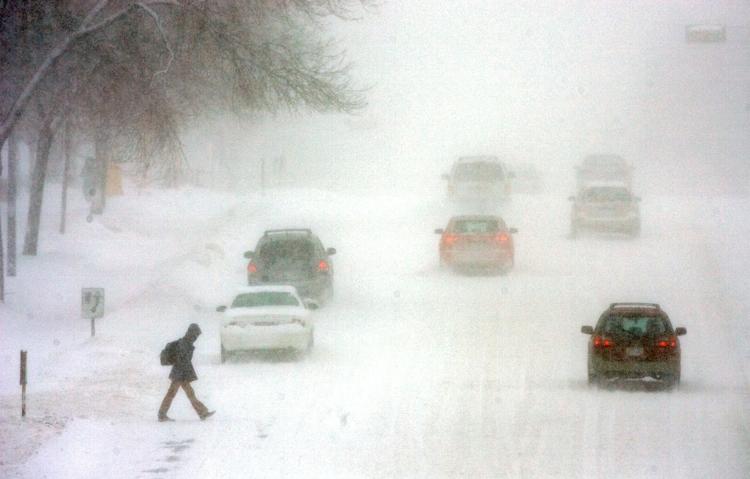 Going to work, Feb. 6, 2008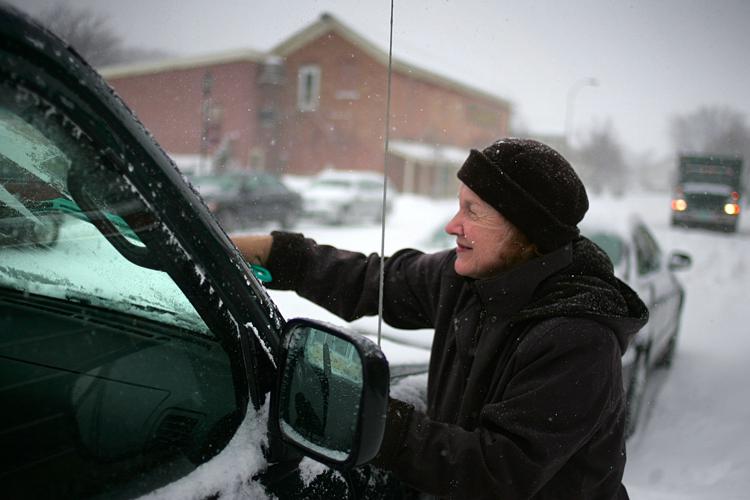 Blowing out, Feb. 7, 2008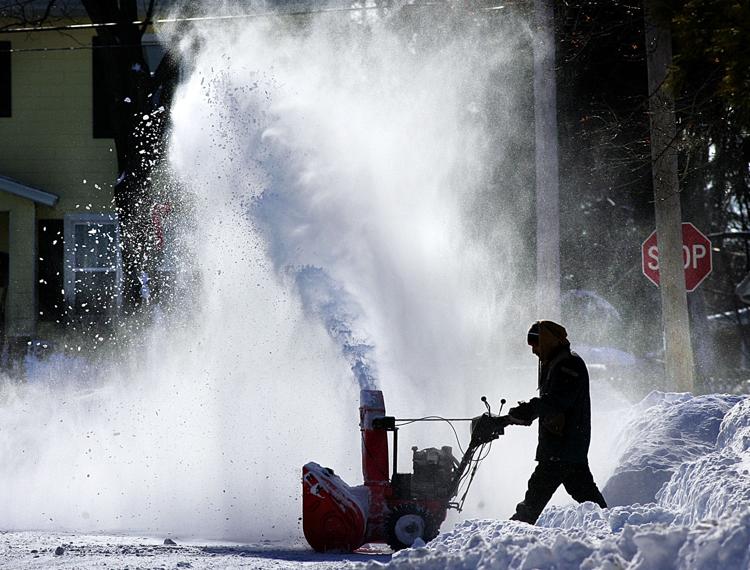 Feb. 7, 2008, front page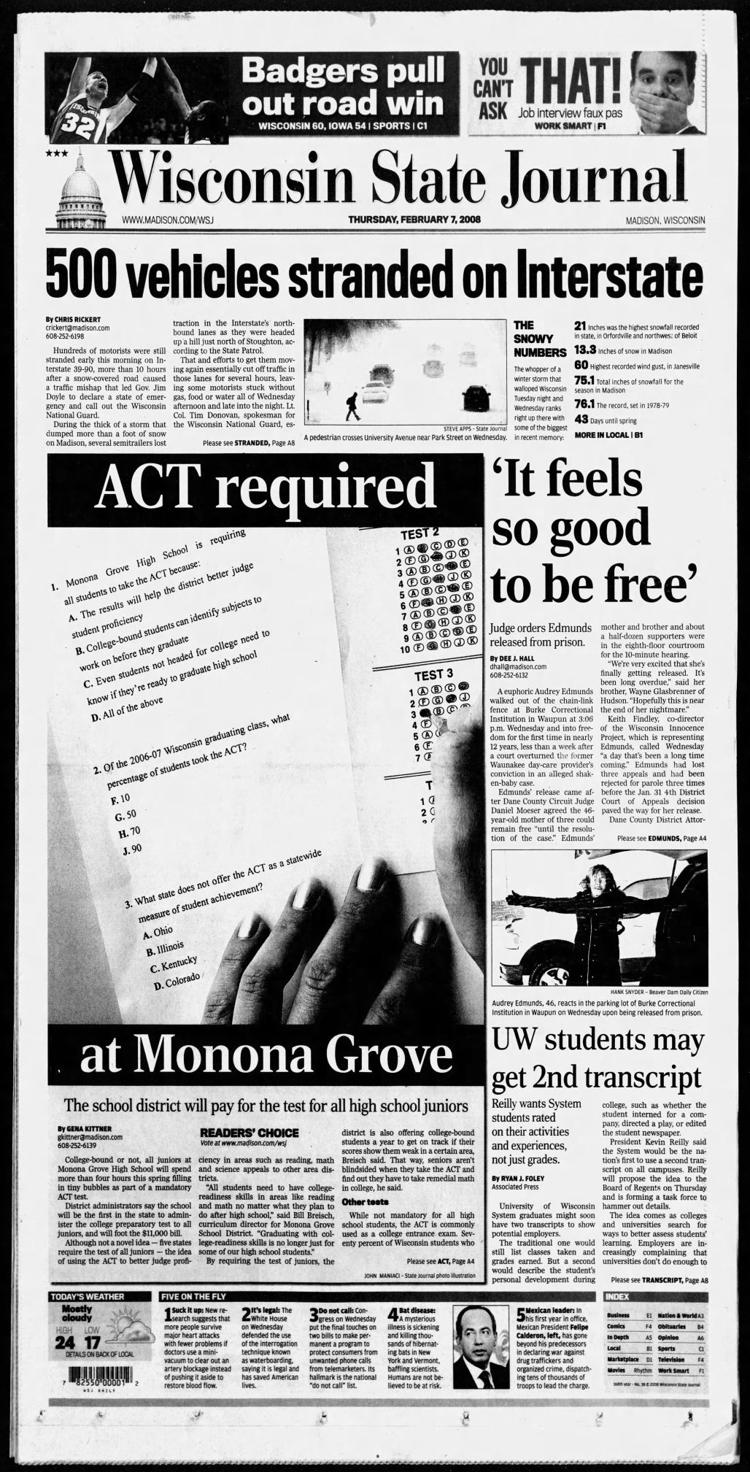 Local section from Feb. 7, 2008